Ice Road Truckers Episode Rating Graph
Jun 2007 - Nov 2017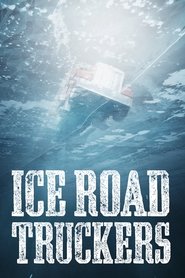 Browse episode ratings trends for Ice Road Truckers. Simply click on the interactive rating graph to explore the best and worst of Ice Road Truckers's 138 episodes.
The best rated episodes of Ice Road Truckers are:
A Rookie's Nightmare S4E11 rated 8.2
Ocean Run S3E10 rated 8.1
Race for the Finish S3E12 rated 8.1
No Way Out S6E4 rated 8.0
Collision Course S7E1 rated 8.0
A Banged-Up Job S5E7 rated 8.0
Winter Takes All S7E12 rated 8.0
The Ace vs The Ice S4E10 rated 8.0
Pushing the Edge S5E1 rated 8.0
Arctic Ice S3E6 rated 8.0
The lowest rated episodes of Ice Road Truckers are:
Highway to Hell S8E8 rated 7.2
Blood, Sweat, and Gears S6E6 rated 7.3
Break On Through S9E6 rated 7.3
Hurricane Alley S6E11 rated 7.3
Snow Bound S8E4 rated 7.3
Bridge to Nowhere S10E6 rated 7.4
Breakdown S10E3 rated 7.4
Wicked Weather S3E7 rated 7.4
Against All Odds S10E1 rated 7.4
Hard Road Ahead S6E7 rated 7.5
The first episode of Ice Road Truckers aired on June 17, 2007.
The last episode of Ice Road Truckers aired on November 09, 2017.
There are 138 episodes of Ice Road Truckers.
There are 11 seasons of Ice Road Truckers.
Ice Road Truckers has ended.
Best Episodes of Ice Road Truckers
A Rookie's Nightmare

A minor distraction sends rookie Ray Veilleux plowing into a snow bank and leaves him at the mercy of his fellow truckers. Meanwhile, trouble heats up for Lisa and Hugh when their cargo just won't stay put.

Ocean Run

With only two weeks left Alex is determined to take the lead. He immediately takes a back haul assignment, but the load isn't strapped securely and threatens to fall off.

Race for the Finish

After several impressive runs this season, Lisa takes on a big haul of high explosives. Meanwhile, harsh icy conditions southbound on Atigun Pass cause Jack to spin out for the first time this season.

No Way Out

A trailer malfunction threatens to strand Jack Jessee in inclement weather; Darrell struggles through a whiteout; and Hugh and Rick are forced to cross untested ice in order to transport water tanks to a remote community.

Collision Course

Hugh Rowland returns to the winter roads with a grudge and a goal; Mark Kohaykewych enlists some of Hugh's biggest rivals.

A Banged-Up Job

The Canadian roads show no mercy for Hugh when a blow-out leaves him stuck on the side of the road. Meanwhile, Alex rescues a local family stranded in the wilderness and Lisa's dream job turns into a nightmare as she struggles to handle a massive load.

Winter Takes All

As the ice roads melt away, Polar and VP Express are neck and neck in the load count. Racing to come out on top this season, both Polar and VP take on a late season mission to the remote village of God's Lake. Every driver joins the massive race, hoping their company comes out on top. But with the roads melting, getting in is only half the battle. Every driver must make it off the roads before they melt away or risk losing their truck and cargo to the Manitoba backwoods. It's the final dash for the cash, and only one company can win the load count.

The Ace vs The Ice

To reach the isolated town of Bettles, Jack Jesse must brave the arctic wilderness and cross a frozen river. Meanwhile, Greg takes on the biggest load of his career and Alex has a plan to one-up his rival Hugh. Will the Polar Bear go down without a fight?

Pushing the Edge

The Ice Road Truckers are back in action, and the roads are more dangerous than ever. Lisa's first run of the season goes south in a hurry. Two rookie drivers raise the stakes in the "Dash for the Cash." And old pros Hugh and Alex, along with wildcard Rick Yemm, leave Alaska behind to take on some of the most remote and deadliest roads on the planet.

Arctic Ice

Lisa Kelly auditions to be the first woman to break into the elite Heavy Haul division while Hugh "The Polar Bear" Rowland aims for the title: master of the all the North American ice roads.

A Trucker's Farewell

The race to dismantle the Mallik Research site before the ice road melts has the truckers hauling away equipment piece-by-piece.

Arctic Thaw

As the "Dash for the Cash" comes down to the wire, legendary driver George Spears calls it a career, Lisa makes a harrowing 300-mile run with no brakes, and polar bears shut down the Ice Road.

Judgement Day

With the end of the ice road fast approaching, the Ice Road Truckers are sprinting to the finish. But they've got obstacles. A polar bear standoff at Prudhoe Bay tables the plans for oil production and ties up Carlile's loads at the most crucial time of the season. A veteran trucker's calculated risk puts his life and livelihood in jeopardy. One rookie's sent packing as the other picks up the slack. And the Dalton's favorite daughter gets her groove back.

Double Trouble

A volatile season is winding down and it seems like trouble comes in doubles. Lisa Kelly and Steph Custance barely get by when they team up for safe passage on the icy terrain. Art Burke takes on a two-fer, bringing a split load into the North Country, hoping this will be his last load of the year. And Polar owner Mark Kohaykewych gives Todd Dewey a job that might just be impossible: hauling a double oversized camp shack up the twisty, narrow road to the village of Big Trout. Can it be done? Todd doesn't think so!

Accident Alley

Another winter storm causes a major collision on "Slope Mountain" and tow truck driver Ben Krsykowski must carefully pull a truck cab and trailer back up on the road--knowing that the slightest spark could set off a massive explosion.

The Final Ride

The four truck convoy faces fire and an ice crossing so thin, they must test the thickness themselves. After Art Burke's engine dies, he must ride back with Alex Debogorski to Winnipeg over a trail that destroys the old pro's truck.

One Last Lick

The spring thaw is in full melt mode as the drivers get one last lick before the ice roads close for the season. Steph Custance is the first to experience nature's wrath as she slips and slides deep into the trees off a slick road. Meanwhile Todd Dewey is struggling with a big load of construction material over a long and twisty trail. Art Burke is not a happy camper when he is pressed into service to retrieve a super heavy bulldozer over a rapidly melting ice crossing. Reno Ward takes a risky final run just to have his truck die on the ice. And Lisa Kelly is heading home when she gets an emergency call to come to the rescue before it's too late.

Fire on Ice

Hugh and Rick play with fire when a bent rim throws them off their schedule. Meanwhile, Maya takes the wheel for the first time and Dave sets out on a haul to Prudhoe under the watchful eyes of his Carlile bosses.

Mother Nature Scorned

In the midst of the early thaw, Darrell and Lisa struggle to make it home over the hardest hit trail on the winter roads system. Art and the King of Obsolete reunite to haul a giant double trailer over over a slick path. Veteran Alex Debogorski races against the clock to deliver to a town in need before the road closes, while fellow Polar driver Todd Burke finds a unique way to conquer a melted ice crossing.

The Dalton Strikes Back

The Ice Road Truckers face one challenge after another when Ray spins out after pulling a risky maneuver, Alex ventures out onto the road with a burnt-out headlight and Greg experiences mechanical issues. Meanwhile, Jack lugs a 200-ton megahaul to Prudhoe and Lisa races to raise cash to buy back her horse.

The World Crumbles

Warm waters from the south and an arctic whiteout threaten the Ice Road Truckers' last day of the season.

Chopping Block

Alex encounters high winds as he hauls a dangerous load of compressed gases; Austin helps a stuck trucker; and Rick puts his cargo in jeopardy while trying to get payback on Hugh.

Turn and Burn

With just three weeks to go, everyone is pushing it to the limit to get the freight to Deadhorse before the season ends. Lisa convoys north with Jack Jesse while Tim and George are delayed in Fairbanks.

The Wrecking Crew

With only days remaining in the season to determine the load count winner, Polar and VP Express race to deliver hauls over the rapidly melting roads. At VP, boss Hugh Rowland drives a fire truck up the rugged route to Wasagamack. But before hitting the trail, he makes an unwelcome surprise visit at the Polar yard. Rookie Todd Dewey tries to make it back to Winnipeg with a load so light, he struggles to gain any traction. Polar driver Alex Debogorski is unable to manage the slick roads and crashes grill first into the ditch. Polar convoy Darrell Ward and Lisa Kelly hit the road with the widest haul of the season. But when Darrell's truck is unable to pull the monster load any further, it's up to Lisa to take it the final stretch.

Rookie Run

Temperatures drop to 70 below as the race for big bucks heats up. Truckers Lisa Kelly faces hurdles, Jack Jesse deals with the perils of hauling a load of 130-foot pipe and rookie Tim Freeman struggles with challenging mechanical problems.

Hell Freezes Over

The two rival companies join to take on the biggest challenge in Ice Road Truckers history--pulling a cat train across the Hudson Bay. But when the untested ice shatters under the the weight of the heavy haul, it becomes a desperate fight for survival.

No More Mr. Nice Guy

Hugh, Rick and Alex meet up at a fuel stop and decide to convoy north together. Back in Alaska, Lisa gets the break she's been waiting for when she convoys with Tony on the widest load yet, while things start to heat up for Maya.

The Polar Bear Returns

Hugh "the Polar Bear" Rowland returns to Alaska at last and has to face down his haul road nemesis: chaining up. Meanwhile, failing trailer brakes and trash talk over the CB threaten to derail Lisa's comeback.

Man Down

The Ice Road Truckers prepare themselves for dangerous territories as Alex's health continues to deteriorate.

The Big Melt

The Ice Road Truckers push themselves and their trucks to the limits before the big melt.

Haul of the Wild

Drivers Lisa Kelly, Alex Debogorski, Art Burke and Darrel Ward all attempt to conquer a remote, unmonitored trail, as the battle for Ice Road supremacy presses on. From lake crossings on thinning ice to wrong turns in the wilderness, the crew from Polar is put to the test. Meanwhile, rival VP Express' run over the melting roads leads to trouble when boss Hugh Rowland crashes into the ditch. Plus, Hugh shakes up the winter roads war when he makes Lisa an offer she might not be able to refuse.

The Heat is On

In Alaska, Lisa and Maya help a stranded driver get back on the road. Tony gets a surprise from Carlile while Dave continues his descent into isolation. In Canada, Hugh and Rick keep up their load count with backhauls. Alex has to deal with unstable freight but also scores a backhaul, keeping the race with his rival close.

Road to Nowhere

A whiteout paralyzes the Dalton as the truckers struggle to stay on the road. Meanwhile in Canada, Hugh and Rick end up lost when they take a dangerous haul into some of Ontario's most remote terrain.

Breaking Through

As the season 4 kicks into gear, the truckers take off on a 500-mile-long ice-covered road called the Dalton, encountering dangerous obstacles along the way.

The Big Skid

After nonstop wild weather it appears the winter roads want revenge. A big bump in the road takes out Art Burke's radiator and causes a coolant crisis, while a tight turn snags Todd Dewey's rig in a deep snow bank. Steph Custance's foray onto a wet ice crossing - becomes a true regret. Meanwhile, Alex Debogorski is moving a construction shack that might be too heavy for the ice - so the veteran trucker uses a steel sled to drag the huge haul across a frozen lake.

Deadliest Ice Road

Day 1 of the new Ice Road season brings 6,000 loads of freight to move in just 12 weeks to the oil camps of Alaska's North Slope. From unexpected weather and treacherous terrain, this is by far the most death defying route to date.

Killer Pass

Record snowfall mixed with now warmer temperatures has turned Atigun Pass into a devil's slide - slippery than ever and at an all time high for avalanche risk.

The Gathering Storm

As the season opens, the race begins for VP Express and Polar Industries. This year both companies face a much bigger adversary, the Polar Vortex, bringing with it the worst winter conditions in a century. With the storm only days away, it's a race for loads. Lisa Kelly and Darrell Ward return to lead team Polar to victory, while Art Burke and Todd Dewey both set out to prove to the boss that they can deliver with the best of them. Meanwhile, at VP Express, seasoned pros and former rivals Alex Debogorski and Hugh Rowland join forces and head out into the frozen frontier.

A Legend Meets His End

A haul road legend's son heads to Atigun to say his final goodbyes and scatter his father's ashes but the legend's final ride puts Ray at risk. Meanwhile, Lisa's assigned to push-truck a monster load to Prudhoe, which leaves her feeling accomplished.

The Braking Point

Rick and Hugh continue their marathon run, but the Winter Roads wreak havoc on the trucks leaving Hugh stuck on the side of the road.

Hail to the King

Things get ugly when VP Express boss Hugh Rowland steals a driver from Polar Industries and convinces the new hire to use his truck to block his former employer's front gate. Polar boss Mark Kohaykewych shows his faith in Lisa Kelly by sending her on a challenging, one-day round trip mission.
Worst Episodes of Ice Road Truckers
Highway to Hell

Lisa and Todd embark on one of the toughest missions of the season, tackling an untamed trail dubbed the `Highway to Hell'. Darrell Ward steals business out from under his former boss at Polar Industries. A crash could mean the end of Alex's trucking season.

Blood, Sweat, and Gears

Austin is tasked with transporting an entire cabin; Jack struggles to navigate a dangerously slick section of road; Lane teams Porkchop with Darrell; Hugh and Rick get into trouble with the law.

Break On Through

Darrell Ward and Lisa Kelly try to make good on a power play for their young company but could lose everything when Darrell's truck breaks down. Polar driver Todd Dewey must backtrack hundreds of miles to recover lost freight or risk losing a vital contract. Rookie Mike Simmons' inexperience costs him on one of Canada's toughest winter roads. And as trails and crossings continue to melt, Art Burke finds himself fighting for his life on the ice.

Hurricane Alley

Alex gets caught in a whiteout; frost heaves cause trouble for Darrell; Austin is forced to load oversize cargo by himself.

Snow Bound

A monster storm brings record breaking snowfall onto the winter roads. Polar drivers Darrell and Todd try to muscle through, while the rest of the team fights to survive, stranded in the wild with no help in sight and no hope on the horizon. Meanwhile, despite frigid temperatures the war between VP Express and Polar reaches a boiling point.

Bridge to Nowhere

Darrell Ward faces off with a trail named "The Obstacle Course". Todd Dewey struggles to clear a melting ice bridge. Veteran Alex Debogorski is pushed to his limits hauling an oversized fuel tank and Art Burke finds an ice crossing in the middle of the night.

Breakdown

Lisa Kelly becomes stranded hundreds of miles from the nearest town. Darrell Ward takes a risky off-road short cut that's untested by any other truck. Art Burke comes upon a melting ice crossing and a load that's right at the weight limit. 22-year-old Steph Custance learns whether she'll be driving for Polar.

Wicked Weather

The race is on to make it to Prudhoe before a wicked storm turns fierce. Despite a cloud of ice fog, Hugh and Phil make it through the worst of the storm and celebrate at the top of Atigun Pass.

Against All Odds

Experts predict a small window of opportunity, so truckers must defy the odds to get their loads delivered or risk financial ruin that will also impact their communities.

Hard Road Ahead

Rick makes an unpleasant discovery about his truck; Alex hauls a dangerously heavy excavator; Lane gets out on the road.

Lost on the Ice

The Ice Road Truckers race to move seven million pounds in 96-hours while one trucker loses his way.

Trial By Ice

Darrell Ward and Lisa Kelly head into Alberta looking to expand their company, and encounter a trail called "the Death Road"; Art Burke takes on the ice crossing where he nearly lost his life; Polar's top dog Todd Dewey takes rookie Steph Custance under wing, as she embarks on her first ice-roads journey.

Feeling the Heat

At Polar, a truck crashes into a snowbank. Legendary Alex Debogorski makes his return by taking on an untested crossing. The Polar boss tests a new driver. Lisa Kelly encounters a monster incline. Two long-time rivals meet deep in the wilderness.

Ready to Roll

In one of the coldest frontiers on earth, road construction crews begin the process of creating the most unique passage in the world---a 350-mile highway of ice.

The Ice is Right

The ice is right? After two short seasons, the drivers are ready for what is forecast to be a cold and busy winter. But the tragic passing of legendary driver Darrell Ward leaves the community of drivers wondering who can take his place.

The Storm Troopers

The battle royal with Mother Nature continues as the Ice Road Truckers fight through the storm of the century. Art, Todd, and Lisa press their luck on ice that is buckling under the weight of heavy snow. As conditions deteriorate, Alex is left running on fumes and in desperate need of a lifeline. Darrell goes toe-to-toe with his boss in a fight that'll be a game changer on the winter roads.

Busted Parts and Breakdowns

A volcanic eruption in Southern Alaska sends Jack Jesse racing up to the North Slope with the first load of diesel reserves. Meanwhile, a major mechanical breakdown leaves Lisa stranded without heat in the frigid temperatures.

Edge of the Earth

This year, four ice road truckers return from last season to join Arctic veterans as they venture 200 miles north of the Arctic Circle to drive the most isolated and dangerous ice roads in North America.

Destination Diamond Mine

The rivalry heats up between Ice Road Truckers veteran Hugh Rowland and his employee Rick Yemm as they compete for the highest load count.

Into the Whiteout

It is a race against the elements, against time, and against each other as the Ice Road Truckers brace themselves for an approaching storm.

Aces and Jokers

The Ice Road Truckers battle across the continent over frozen lakes, rivers, and ocean. Alex heads farther north than ever before on the deadly Dempster. Hugh and Rick face an impossible task on the thin ice of Manitoba's Winter Roads. In Alaska, veteran Jack Jessee returns to lead a pack of hungry new drivers on Carlile's biggest mission in history.

Power Trip

New business owners Darrell and Lisa get the jolt they need with a high stakes mission of transformers desperately needed for a distant town's electrical supply. Polar's top dog Todd Dewey runs into trouble with a government contract. Truck problems have Polar driver Art Burke's season headed for the gutter. Ice road rookie Mike Simmons tries to get over the hump on his first solo delivery.

Blazing the Trail

With temperatures on the rise, conditions on the ice roads quickly deteriorate. The truckers from Polar and VP Express are pushed to the brink, crossing thin ice on their way to deliver critical loads. Lisa and Todd go where no other trucker this season has gone before, tackling a remote road that's completely untouched. After cutting ties with Polar, Darrell races to deliver loads to make up for lost time. Art's mishaps on the ice roads could cost him his job.

Braking Bad

Austin's heavy haul through snow leads to a rookie mistake; Darrell is sorely tested by an infamous pass; Porkchop is assigned an unexpected load; Hugh enlists a motley crew to drive across ice; and a one-lane mine road pushes Alex to the limit.

Wrong Turn & Burned

Lisa gets a chance to redeem herself after last year's failure when Maya lands in hot water. Meanwhile, Dave's temper may cost him his chance to be an ice road trucker, and a wrong turn sends Rick in reverse.

Hell Nino

Todd must fix his truck or risk being stranded 100 miles form the nearest town. Alex Debogorski has to cross a creek that has thawed in the middle of the road. On an important run for Polar Industries, Art Burke receives some news that could be devastating. Lisa Kelly battles an ice crossing unlike any she has seen before.

The Convoy

As the end of the season nears, Polar Boss Mark Kohaykewych makes a historic deal with Darrell Ward and Lisa Kelly to team up for a four truck convoy over a closed road. Alex Debogorski must complete one of the longest trails in the final hours to make a delivery and Art Burke's truck breakdowns on the ice.

The Rookie

22 year old Steph Custance tries to conquer the first ice roads of her career, but an ice crossing pushes her to the limit. As temperatures rise, Alex Debogorski runs into a road block. Art Burke is acting as a diplomat for Polar by delivering to a new remote community. Darrell Ward braves an unregulated winter road.

Into the Vortex

A brutal storm descends on the winter roads, and frozen hell comes with it. Blinding winds, driving snow, and bone-chilling cold assault the ice road truckers as they fight their way through the storm of the century to deliver their critical cargo. But even the toughest truckers on the planet are no match for Mother Nature, and losing this battle might cost them their lives.

Sink or Swim

Alex drives on the Arctic Ocean, to the northernmost Canadian village accessible by ice road. Hugh and Rick face melting ice in a desperate search for missing trailers. In Alaska, a massive oil rig move continues as Jack struggles to mentor impatient young driver, Austin Wheeler. And, it's judgment day for the Dalton rookies as both Darrell and Porkchop meet with the boss to see if they pass their training runs.

Ice Rodeo

Hugh's new company is in trouble. Mechanical trouble and angry employees cause him grief. Meanwhile, Lisa gets a chance to prove herself with her heaviest load of the season. Darrel faces a new problems.

Meltdown Blues

After rising temperatures close the ice roads the drivers are stranded and praying for a freeze. But once a blast of arctic air reopens the ice roads it's time to put the pedal to the metal. But be careful what you wish for because newbie Steph Custance falls victim to severe icing and winds up in a ditch. Meanwhile a trio of truckers, Lisa Kelly, Art Burke and Todd Dewey are about to see if newly reopened ice crossings are really ready for their big rigs.

Proving Ground

A huge wreck affects Darrell's aspirations to be king of the haul road; Porkchop tangles with precarious sheer cliffs on an access road; Austin joins the heavy-haul team; and Alex faces obstacles on the ice.

Trapped On Thin Ice

Jack Jesse rushes to save the town of Nuiqsut with an emergency fuel delivery, but a blinding storm stops him on the thin ice of the frozen river road. Meanwhile, Lisa Kelly gets her big chance to step up when she's given her first oversized load. As she battles both the elements and the law, however, she begins to wonder if her trucking skills are up to the test.

Race the Melt

Jack and Darrell rush to make a delivery before their road shuts down; Ray is hampered by a breakdown; Alex takes a risk with an extra large trailer; and Hugh and Rick are forced to put their differences aside.

The Big Blizzard

The Ice Road Truckers hit one of the most intense blizzards in recent years.

Rushin' Roulette

The truckers attempt to deliver their loads as a huge storm approaches. Lisa and Art have to deal with a deadly shutdown. Darrell and Todd don't get along and Alex is searching for divine assistance on thin ice.

The Lone Wolf

A defection in the ranks takes the battle for the winter roads to a whole new level. Hugh hatches a plan for VP Express to crush the competition, hauling the most lucrative load to date across treacherous terrain. The pressure is on Todd and Lisa to up their game and push further out into the frozen frontier.

A Bridge Too Far

A small convoy heads out on the winter roads with a giant oversized load. The treacherous journey over nearly impossible terrain will be the ultimate test of skill for Lisa Kelly and Reno Ward. Meanwhile Art Burke attempts to cross a grueling 25 mile Ice Road over a frozen lake. Veteran trucker Alex Debogorski tries to make up lost time but sticks by the code of the road as he stops to help a stranded fellow trucker. And Todd Dewey tackles a snowy road that just might get the better of him.

Icy Grave

The war for ice road supremacy is heating up and Polar Industries is pushing their drivers to the absolute limit. Art Burke must cross one of the longest winter roads in the world. Polar's top driver, Todd Dewey, is forced to dig himself out of mountains of fresh snow or risk a dangerous night in freezing temperatures. Rival, Darrell Ward, takes a load over a newly opened road littered with abandoned trucks frozen in time.

Blood on the Dalton

Alex is thrust into a tough situation when a flipped truck leaves two men injured and one missing. Meanwhile, a careless mistake may rob Lisa of the hard-earned respect she has worked for all season long. Also, Greg fights for his job as Hugh devises a plan to steal a load from his old pal.
Ice Road Truckers Episode Guide
Ready to Roll

In one of the coldest frontiers on earth, road construction crews begin the process of creating the most unique passage in the world---a 350-mile highway of ice.

Destination Diamond Mine

The rivalry heats up between Ice Road Truckers veteran Hugh Rowland and his employee Rick Yemm as they compete for the highest load count.

Dash for the Cash

It's the second week of the ice road season and the brutal temperatures of -40 degrees are already taking their toll on the truckers.

The Big Chill

It's the 18th day of the ice road season and truckers have delivered more than 3000 loads to the diamond mines, but they still have 7000 more to go. The temperatures are dropping, the loads are getting heavier and the ice is just three feet thick.

Midseason Mayhem

It's half way through the grueling ice road season. Six hundred truckers have ferried more than 4,000 loads to the northern mines. They still have 6,000 left to go, but everyday roadblocks threaten their progress.

Driving on Thin Ice

Jay Westgard embarks on a trip to the De Beers mine with the heaviest and most valuable piece of equipment this season.

The Rookie Challenge

Ice Road Truckers venture 200 miles north of the Arctic Circle, transporting 10,000 loads of vital materials, over a highway made entirely of ice onto the Arctic Ocean.

Into the Whiteout

It is a race against the elements, against time, and against each other as the Ice Road Truckers brace themselves for an approaching storm.

The Big Melt

The Ice Road Truckers push themselves and their trucks to the limits before the big melt.

The Final Run

The Ice Road Truckers race for the last of the cash as they travel across thinning ice.
Shows for Fans of Ice Road Truckers