The Simpsons Episode Rating Graph
Dec 1989 - present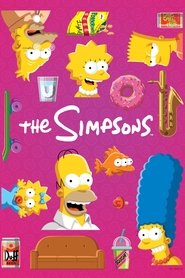 Browse episode ratings trends for The Simpsons. Simply click on the interactive rating graph to explore the best and worst of The Simpsons's 751 episodes.
The best rated episodes of The Simpsons are:
Homer the Great S6E12 rated 8.3
Who Shot Mr. Burns? (1) S6E25 rated 8.2
Marge vs. the Monorail S4E12 rated 8.2
Cape Feare S5E2 rated 8.2
King-Size Homer S7E7 rated 8.2
Treehouse of Horror V S6E6 rated 8.2
The Springfield Files S8E10 rated 8.2
Homer's Enemy S8E23 rated 8.1
And Maggie Makes Three S6E13 rated 8.1
You Only Move Twice S8E2 rated 8.1
The lowest rated episodes of The Simpsons are:
The Star of the Backstage S33E1 rated 6.0
All Singing, All Dancing S9E11 rated 6.2
Fan-ily Feud S34E18 rated 6.4
My Life as a Vlog S34E12 rated 6.4
When Nelson Met Lisa S34E9 rated 6.6
The Sound of Bleeding Gums S33E17 rated 6.6
Yokel Hero S32E14 rated 6.7
Hostile Kirk Place S34E16 rated 6.7
Poorhouse Rock S33E22 rated 6.7
Now Museum, Now You Don't S32E3 rated 6.7
The first episode of The Simpsons aired on December 17, 1989.
The last episode of The Simpsons aired on May 21, 2023.
There are 751 episodes of The Simpsons.
There are 35 seasons of The Simpsons.
The Simpsons is set to return for future episodes.
Best Episodes of The Simpsons
Homer the Great

Homer joins the secret society of the Stonecutters and is suddenly exalted when the brethren discover his birthmark. The ancient order is shaken to the core by the ineptitude of its new Chosen One.

Who Shot Mr. Burns? (1)

Mr. Burns makes many enemies when he steals the oil discovered beneath Springfield Elementary.

Marge vs. the Monorail

When Springfield gets a sudden windfall, a charismatic traveling salesman convinces the town to build a monorail.

Cape Feare

The Simpsons go incognito to avoid the newly paroled Sideshow Bob, who's out to get Bart.

King-Size Homer

Homer tries to gain sixty pounds so he can stay home on disability. When he nearly causes a catastrophe at the plant, Homer reconsiders his plan.

Treehouse of Horror V

Lack of beer and cable TV make Homer a crazed killer; the present is altered by a time-traveling Homer; and Principal Skinner turns detention students into food.

The Springfield Files

Homer witnesses something out of this world in Springfield woods, but no one believes him -- not even FBI agents Fox Mulder and Dana Scully, who come to investigate the incident.

Homer's Enemy

A hardworking new employee at the power plant is consumed with resentment at Homer's undeserved success.

And Maggie Makes Three

The story of Maggie's birth is told in flashbacks: after Homer quits the Springfield Nuclear Power Plant to pursue his dream of working at a bowling alley, Marge reveals that she is pregnant.

You Only Move Twice

In an idyllic planned community, Homer works for a new boss who has trouble with the government. Meanwhile, the rest of the family has difficulty dealing with the bucolic burg.

Who Shot Mr. Burns? (2)

With Mr. Burns shot, Chief Wiggum investigates the crime, and nearly everyone in town has a motive. At the end, it all comes down to the Simpson DNA.

Mr. Plow

Homer and Barney become competitors in the snow-plowing business.

Bart's Comet

When Bart is forced to assist Principal Skinner in early-morning astronomy observations, he discovers a giant comet heading towards Springfield. Facing impending doom, the entire town shows up at the Flanders family bomb shelter.

Homer vs. the Eighteenth Amendment

When Prohibition is revived in Springfield, Homer and Bart supply the town with alcohol.

Summer of 4 Ft. 2

On a family vacation, Lisa tries on a new identity to fit in with the other kids at the beach. Jealous, Bart reveals her true nerdiness to the group.

Last Exit to Springfield

Union president Homer fights to keep the dental plan.

Lemon of Troy

Springfield boys try to recapture the town's beloved lemon tree after it's stolen.

Treehouse of Horror VI

In "Attack of the 50 Foot Eyesores," strange atmospheric conditions bring giant advertising statues to life. In "Nightmare on Evergreen Terrace," Groundskeeper Willie is killed in a freak accident and seeks revenge in the childrens' dreams. In the final segment, Homer steps through a secret portal and becomes three-dimensional.

Homer Badman

When Homer gropes for a gummy candy stuck to the babysitter's pants, she mistakes his intentions and turns the town against him.

The City of New York vs. Homer Simpson

Designated driver Barney absconds to Manhattan in Homer's car and leaves it there. But when the family journeys to the Big Apple to retrieve their property, Homer discovers his car has been booted.

Itchy & Scratchy Land

The family's trip to Itchy & Scratchy Land takes an unexpected turn when high-tech robots malfunction and become violent.

The Boy Who Knew Too Much

Bart can clear Mayor Quimby's nephew of a charge of battery, but only by implicating himself as a hooky player.

Deep Space Homer

Homer and Barney compete to be the first "average" American in space.

Homer the Heretic

After skipping church one Sunday morning, Homer decides to quit church altogether and spend Sundays worshiping in his own way -- with cigars and beer.

Holidays of Future Passed

In this futuristic holiday episode, Bart is a deadbeat dad living in Springfield Elementary (which is now an apartment complex instead of a school) with Principal Skinner as his landlord. Meanwhile, a pregnant Maggie goes into labor during a family dinner.

Marge Be Not Proud

Nabbed for shoplifting, Bart manages to keep it a secret from the family... until it's time to have the family Christmas photo taken at the Try-N-Save.

Trilogy of Error

Homer's rush to the hospital to reattach his thumb, Lisa's rush to school to win the science fair, and Bart's run-in with an illegal fireworks scheme are interconnected in a parody of Go and Run Lola Run.

Flaming Moe's

Moe steals the drink recipe Homer invented, and the rechristened "Flaming Moe" turns his tavern into a hotspot. When a national franchise wants to buy the recipe, Homer wants revenge.

Homer the Smithers

Forced to take a vacation, Smithers needs to find a temporary replacement who won't outshine him. Homer seems the perfect choice until a sudden outburst forces Mr. Burns to assert his independence.

Bart vs. Australia

After tricking an Australian boy into accepting a collect call, Bart flies Down Under to apologize.

Mountain of Madness

To promote teamwork amongst the power plant's employees, Mr. Burns makes them go on a corporate retreat up in the mountains.

Bart on the Road

Bart creates a fake driver's license for himself and uses it to go on a spring break road trip with Milhouse, Nelson, and Martin. Meanwhile, Homer and Lisa bond after spending some quality time together at work.

Homie the Clown

Krusty the Clown's reckless spending forces him to open a clown college to keep afloat. New graduate Homer discovers the perks and perils of being Krusty.

22 Short Films About Springfield

Bart and Milhouse wonder if anything interesting happens to the citizens of Springfield, which leads to a series of interconnected vignettes.

Homer at the Bat

Burns hires Major League ringers for the plant softball championship.

The Last Temptation of Homer

Homer struggles with his attraction to new coworker Mindy, a beautiful engineer whose love for doughnuts is equal to his own.

Raging Abe Simpson and His Grumbling Grandson in 'The Curse of the Flying Hellfish'

When a fellow veteran dies, Grandpa Simpson and Mr. Burns fight for buried WWII treasure as the only surviving members of their battalion.

Lisa on Ice

Lisa's surprising ability at hockey spawns jealousy in Bart and a showdown when their teams meet.

Lisa the Vegetarian

After visiting a local petting zoo, Lisa becomes a vegetarian and faces ridicule from family and friends. When she lashes out and ruins Homer's barbecue, she learns a lesson in tolerance.

Treehouse of Horror IV

Homer sells his soul; Vampire Burns invites the Simpsons for dinner; Bart sees a gremlin damaging his school bus.

Brother, Can You Spare Two Dimes?

Homer's half-brother asks for a loan after Homer is awarded some cash.

I Love Lisa

Chief Wiggum's son has a crush on Lisa after she gives him a Valentine out of pity.

Stark Raving Dad

A deviation from his norm lands Homer in a mental institution, where he shares a room with a man who thinks he's Michael Jackson.

Simpsorama

The Planet Express crew come to present-day Springfield to prevent the Simpsons from destroying the future.

Bart Sells His Soul

Bart sells his soul to Milhouse for five dollars, but soon regrets his decision. Meanwhile, Moe turns the Tavern into a family-friendly restaurant.

Homer's Triple Bypass

Homer sees a discount doctor for a coronary bypass.

Treehouse of Horror VII

A Halloween trilogy. This time, Bart meets his "pure evil" Siamese twin; Lisa's science project attacks Bart; aliens Kang and Kodos invade as Clinton and Dole's replicas just before the 1996 Presidential election.

The Joy of Sect

A cult lures in most of Springfield to toil for "The Leader." After Marge escapes and has the family deprogrammed, Homer exposes the man behind the spaceship.

Sweet Seymour Skinner's Baadasssss Song

Bart takes his dog to school, which gets Skinner fired, which in turn leaves Bart missing his archnemesis.

Radio Bart

Bart fools the town into thinking there's a little boy trapped in a well.

Homer's Phobia

The Simpsons befriend a shop owner, but when Homer discovers the man is gay, he worries about his influence on Bart.

Brick Like Me

Homer wakes up in a Springfield where everyone and everything is made out of Legos, and he must figure his way out before he gets stuck in the plastic world forever.

Team Homer

Homer catches Mr. Burns in an ether-induced haze and asks for $500 for his bowling team. When Burns' head clears, he demands to join the team. Meanwhile, Bart's inflammatory T-shirt provokes Principal Skinner to require school uniforms.

Lisa's Wedding

A fortuneteller predicts Lisa's engagement and wedding to a fellow student from an upper-crust British family.

Rosebud

Burns longs for a childhood toy that winds up in the grip of Maggie.

Treehouse of Horror XXXIII

In a book-themed trilogy, Marge's resentment takes monstrous form, Lisa tries to save the planet through murder and Homer learns he's not the man he thought he was.

Homer Goes to College

Homer takes Nuclear Physics 101 at the local college, where he gets a trio of nerdy tutors expelled for extracurricular activities.

Lisa's First Word

While trying to get Maggie to say her first word, Marge and Homer reminisce about Bart's and Lisa's first words.

Boy-Scoutz 'N the Hood

After a reckless Squishee bender with Milhouse, Bart wakes to the shocking realization that he joined the Junior Campers. Lured by pocketknives and knot-tying lessons, Bart assimilates into the group but then must face the father-son rafting trip.

Lisa's Substitute

With Miss Hoover out sick, a substitute teacher takes the class and becomes an inspiring role model for Lisa.

Sideshow Bob Roberts

Mayor Quimby pardons attempted murderer Sideshow Bob, who then runs against Quimby for mayor.

Homer's Barbershop Quartet

Homer recalls when he, Apu, Barney and Principal Skinner became recording icons.

Bart the Daredevil

The Simpsons go to a Monster truck rally that features famous daredevil Lance Murdock. Bart immediately becomes enamored and decides that he wants to become a daredevil as well. His first stunt ends in injury, but to gain the respect of his friends, he promises a far more impressive feat to them: to jump the Springfield Gorge.

El Viaje Misterioso de Nuestro Jomer (The Mysterious Voyage of Homer)

After eating a dish laced with potent peppers during the chili cookoff, Homer has hallucinations where a mystical coyote urges him to find his soulmate.

Burns' Heir

Bart is picked to be Burns' heir and moves into the Burns mansion, prompting Homer and Marge to hire a deprogrammer to get him back.

HOMЯ

While working as a human guinea pig (to pay off the family's lost savings after making a bad investment), Homer discovers the root cause of his subnormal intelligence: a crayon that was lodged in his brain ever since he was a boy. He decides to have it removed to increase his IQ, but discovers that being smart does not necessarily equal being happy.

Separate Vocations

The results from their aptitude tests cause Bart and Lisa to make 180-degree turns in their behavior.

Lisa's Sax

After Lisa's saxophone is destroyed, the Simpsons reminisce about how she originally got the instrument. On the hottest day of the year, Homer must decide whether to buy an air conditioner or replace Lisa's sax.

$pringfield

Legalized gambling comes to Springfield, and Marge becomes addicted; Robert Goulet entertains at Bart's casino for kids.

Hurricane Neddy

A hurricane destroys the Flanders' home and they have to move into the church basement. The people of Springfield gather to rebuild their house, but when Ned sees the poor workmanship, he has a complete breakdown.

Bart Gets Famous

When an on-air remark catapults Bart to instant stardom, he finds that fame isn't all it's cracked up to be.

The New Kid on the Block

Bart has a crush on his new neighbor, a teenage girl who only has eyes for Jimbo Jones. Bart sets out to prove that Jimbo is not as tough as he seems.

Two Dozen and One Greyhounds

The Simpson household's overrun with puppies--the offspring of Santa's Little Helper and his new girlfriend from which Mr. Burns would love to make a greyhound-skin tuxedo.

Mother Simpson

Homer discovers that his mother is still alive, a former radical who is a fugitive from the law. When her old nemesis Burns spots her and tips off the FBI, she is forced to return to the underground.

Grampa vs. Sexual Inadequacy

Grandpa's homemade tonic puts life back in the Simpson bedroom, so he and Homer hit the road to sell the stuff.

Bart of Darkness

Stuck in his room with a broken leg, Bart hears a high-pitched scream. When he looks through his telescope, he sees a guilty Ned Flanders burying the evidence.

The Springfield Connection

Marge joins the police force after thwarting a criminal, and Homer thinks he now has a free ride as a cop's spouse.

Lisa the Iconoclast

While researching into Jebediah Springfield's past for an essay, Lisa discovers that the town founder wasn't the hero that everyone thinks he was.

Homer Loves Flanders

Flanders' extra ticket to the big game makes him Homer's new best friend, a role that sorely tests Flanders' patience.

Home Sweet Homediddly-Dum-Doodily

When Homer and Marge are found to be unfit parents, the kids are placed with the Flanders family. Reluctant participants in the Flanderses' wholesome family activities, Bart and Lisa become the targets of an emergency baptism.

Itchy & Scratchy: The Movie

Bart is punished by being barred from the Itchy and Scratchy movie.

Steal This Episode

Homer becomes annoyed with movie theaters, so Bart teaches him how to download movies illegally. Homer is delighted with his discovery of free movies until he's caught for piracy. Deputy Director Gratman, the FBI's anti-piracy boss, is tasked with hunting down Homer, who stands accused of illegally downloading a film.

Kamp Krusty

Bart leads an uprising at Krusty's summer camp after he and Lisa are subjected to a Dickensian sweatshop.

Bart the Murderer

While working for Fat Tony, Bart gains enough influence with his boss to solve his problems with Principal Skinner--perhaps permanently.

Secrets of a Successful Marriage

Homer teaches a class on marriage, but sharing secrets about his own union gets him kicked out of the house.

Homer Alone

A stressed Marge vacations alone, leaving Bart and Lisa with Patty and Selma, and Maggie with Homer--until she leaves in search of Marge.

A Star Is Burns

Film critic Jay Sherman is among the judges at the Springfield Film Festival, which Mr. Burns conspires to win by bribing some judges.

Whacking Day

Lisa takes a stand against Springfield's annual snake-bashing festival.

Homer the Vigilante

Homer leads a vigilante group to catch the Springfield Cat Burglar, who then robs the museum.

I Married Marge

A trip down memory lane to the early days of Simpson wedded bliss, when Marge was with child and Homer was without a job.

Marge on the Lam

Marge's wild night out with neighbor Ruth includes running from the police in Ruth's car, stolen from her ex.

Barthood

Bart's coming of age story a la "Boyhood" chronicles his life from six years old to his time as an accomplished young man. Along the way, his tense relationship with Homer, an overly uncaring version of himself, and Lisa, who overshadows him in every way possible, shape Bart more than he realizes.

Treehouse of Horror III

A Halloween trilogy includes a murderous Krusty doll; a "King Kong" parody; an invasion of zombies unleashed by Bart's incantation.

Lisa the Skeptic

When a skeleton is unearthed at the site of a future shopping mall, all Springfield is convinced it is the skeleton of an angel – except Lisa.

Black Widower

Bart suspects something rotten when Selma gets engaged to Sideshow Bob.

Brother from Another Series

When Sideshow Bob is released from prison, his brother Cecil puts him in charge of building Springfield's new hydroelectric dam.

E-I-E-I-(Annoyed Grunt)

Fleeing from a duel, Homer takes his family to live on a farm. There he discovers that by mixing tomatoes, tobacco and radioactivity from the nuclear plant, he can create a dangerously delicious new substance.

Bart Gets an Elephant

Bart wins an elephant, but Homer won't let him keep it.

Treehouse of Horror VIII

In "The Homega Man," Homer faces a post-apocalyptic Springfield. Next, Bart attempts to become Superfly in "Fly vs. Fly." In "Easy-Bake Coven," amidst a witch hunt in 1649, Marge and her sisters invent trick-or-treating.

One Fish, Two Fish, Blowfish, Blue Fish

After eating poisonous blowfish at a sushi restaurant, Homer decides to live life to the fullest in the 24 hours he has left to live.

Burns Verkaufen der Kraftwerk

Burns sells the power plant to a German corporation that doesn't care for Homer's approach to his work.

Two Bad Neighbors

Homer resents being upstaged when former president George Bush moves into the neighborhood. After Bush spanks Bart, an all-out prank war ensues.

Bart's Girlfriend

Bart learns that the good Reverend Lovejoy's daughter is really bad.

Bart After Dark

After trespassing and damaging property at a mysterious old house, Bart is required to work there as a punishment... but it turns out to be a burlesque house.

Radioactive Man

Bart auditions for the part of Fallout Boy in the movie "Radioactive Man," being filmed in Springfield.

Lost Our Lisa

Bart's latest stunt thwarts Lisa's plan to attend a museum exhibit. When she tries to go alone and takes the wrong bus, Homer sets out to find her.

A Totally Fun Thing That Bart Will Never Do Again

When Bart gets his wish for a family vacation, he becomes determined to make it last forever.

Bart the Lover

Bart's answer to detention from Mrs. Krabappel is to answer her personal ad with letters from a Mr. Wonderful, but his last laugh is more of a guilty whimper.

Krusty Gets Busted

Bart's TV hero Krusty the Clown is arrested for a convenience-store robbery, and witness Homer must testify against the clown.

The Homer They Fall

When Moe sees that Homer can absorb massive blows to the head, he turns him into a prizefighter and sets up a match with heavyweight champion Drederick Tatum.

Lisa the Simpson

Lisa struggles with solving a simple puzzle and fears that the "Simpson gene" is suddenly wiping out her intelligence. Homer stages a family reunion in hopes of introducing Lisa to some Simpsons she can respect.

Homer and Apu

Homer accompanies Apu to the Kwik-E-Mart home office--in India--after Apu is fired.

Trash of the Titans

Homer feuds with the Springfield garbage men and decides to run for Sanitation Commissioner. After winning the election with a sleazy campaign, Homer can't keep the extravagant promises he made to the town.

Simpson and Delilah

Homer uses his medical insurance to buy Dimoxinil, a miracle hair-growth formula. After growing luxurious locks, he's given a promotion which allows him to hire a secretary named Karl and makes grand promises to his family at home.

Lisa vs. Malibu Stacy

Lisa's outrage over the gender stereotypes reinforced by a new talking doll prompts her to confront the dollmaker.

Duffless

After a DUI, Homer swears off beer for a month. Meanwhile, Bart and Lisa's sibling rivalry plays out in the school science fair.

Days of Future Future

Set in the future, Homer has a new clone for every time he dies. Lisa is married to a zombie version of Milhouse, while Bart deals with custody issues with his ex-wife, Jenda. Each defines what love means to them.

Round Springfield

Bart winds up in the hospital as a result of eating Krusty cereal, and when Lisa comes to visit him, she is reunited with her sax idol.

The Computer Wore Menace Shoes

Homer decides to buy a computer after turning up to the Plant to find it closed by e-mail. He then creates his own website and it eventually gains attention when he posts gossip. Homer dubs himself as "Mr. X" to conceal his identity. When he reveals that he is Mr. X, he becomes drugged into a mysterious island where people who know too much are imprisoned after Homer starts writing conspiracy theories such as flu shots.

The Cartridge Family

Alarmed by a soccer riot, Homer buys a handgun. His reckless behavior drives Marge and the kids out of the house, and even his new gun club buddies desert him.

Homer Defined

Homer's averting of a nuclear meltdown earns him employee-of-the-month honors--and a call from Magic Johnson; Milhouse's parents prohibit him from playing with Bart.

Oh Brother, Where Art Thou?

Homer's long-lost half-brother is the CEO of a car company that's wildly successful... until he hires Homer to help design a car for the average man.

In Marge We Trust

Disturbed that Reverend Lovejoy has lost interest in counseling parishioners, Marge volunteers as the "Listen Lady." Meanwhile, Homer sees his likeness on a box of Japanese detergent.

The Day the Violence Died

Bart meets the original animator who created Itchy, penniless some 70 years after the studio stole his idea. When Bart helps him sue for restitution, he unwittingly bankrupts Itchy & Scratchy.

Bart Gets an 'F'

Bart fails four consecutive history exams and the school psychiatrist recommends that Bart repeat the fourth grade.

Homer vs. Patty and Selma

A loan from Patty and Selma makes Homer their slave; Bart is forced to take ballet.

Homerpalooza

To show his kids how hip he is, Homer takes Bart and Lisa to a music festival, where he earns himself a place in the sideshow by catching a cannonball with his belly.

Mayored to the Mob

After a riot at a sci-fi convention, Mayor Quimby hires Homer as his bodyguard, and Homer witnesses the rampant corruption in town politics. When Homer takes a stand, he runs afoul of the Springfield mafia.

Much Apu About Nothing

When Mayor Quimby uses immigrants as a political scapegoat, the Simpsons discover that Apu is an illegal immigrant.

Lisa's Rival

Lisa feels threatened when a new girl moves to Springfield: Allison is smart, pretty, a great saxophone player and a crack diorama builder. Lisa tries to befriend her new rival, but she's consumed with envy and competitiveness.

The Way We Was

When the TV breaks, Marge and Homer entertain the kids with the story of how they first met.

Skinner's Sense of Snow

A snowstorm traps the students of Springfield Elementary inside, with them overthrowing Principal Skinner when he uses his Army skills to control them. Meanwhile, Homer tries to rescue the children–using Flanders' car.

Brother from the Same Planet

When Homer neglects Bart once too often, Bart goes to the Big Brother program to get a new father figure. Stung, Homer replaces Bart with a little brother.

Lisa the Greek

Lisa's ability to pick winning football teams kicks off a strong bond with Homer.

Two Cars in Every Garage and Three Eyes on Every Fish

Bart catches a three-eyed fish in a river downstream of the Nuclear Power Plant. This causes the plant to become inspected, and in order to prevent it from being shut down, Mr. Burns decides to run for governor. After a hard campaign which sees Burns rise from being universally despised to running neck and neck with popular incumbent Mary Bailey, it is decided that Burns will have dinner with a random employee the night before the election. Homer is chosen, much to Marge's chagrin.

The Book Job

Lisa becomes disheartened when she learns the shocking truth behind the "tween lit" industry and her beloved fantasy novel characters, but Homer decides to cash in on the craze and forms a team to group-write the next "tween lit" hit, with the king of fantasy, Neil Gaiman, lending his expertise to the effort.

Das Bus

When Otto drives the school bus off a bridge, the kids wind up on a deserted island, fending for themselves in a "Lord of the Flies" parody. Back in Springfield, Homer takes on Bill Gates.

Treehouse of Horror II

Maggie uses one of three wishes; a mind-reading Bart rules Springfield; Homer donates his brain to Mr. Burns' science project.

Viva Ned Flanders

When clean-living Ned Flanders wants to experience a new side of life, Homer takes him to Las Vegas. After a drunken binge, they marry a pair of cocktail waitresses.

Scenes from the Class Struggle in Springfield

A chance encounter with a former classmate yields an invitation to the Springfield Country Club, where Marge tries to parlay a bargain basement Chanel suit into elevated social status for her family.

Maximum Homerdrive

After beating Homer in a steak-eating competition, a trucker dies; Homer and Bart take over his rig to complete his shipment.

The Old Man and the Lisa

Financially ruined, Mr. Burns turns to Lisa for help in building a recycling business. Lisa believes he's changed, but his new business venture takes a shocking new direction.

Lisa Gets an 'A'

Stuck at home with a cold, Lisa gets addicted to a video game and neglects her homework. Her A+++ on a test wins the school a grant, but when she confesses that she cheated, Skinner covers it up. Meanwhile, Homer raises a lobster.

Beware My Cheating Bart

When Bart supervises Jimbo's girlfriend at a movie, she develops a crush on him; Homer is persuaded to buy a state-of-the-art treadmill with a television, and he becomes obsessed with watching it from the treadmill, but not actually working out.

Specs and the City

When Marge tries Homer's new high-tech glasses on, he learns she's seeing a marriage counselor; Bart refuses to buy Nelson a Valentine's Day card.

King of the Hill

After Rainier Wolfcastle helps Homer get in shape, Homer accepts a challenge to climb the Murderhorn, the tallest mountain in Springfield.

Dangers on a Train

When Marge tries to buy Homer snack cakes for their anniversary, she winds up meeting a married man who shares a common love of British Television. Ignorant of all, Homer attempts to secretly construct a romantic anniversary train in the Simpsons back yard.

Wild Barts Can't Be Broken

Scapegoated for the vandalism of drunken Isotopes fans, the children of Springfield wage war on the adults by broadcasting their secrets on the radio.

The Wizard of Evergreen Terrace

A midlife crisis prompts Homer to quit his job and become an inventor.

The Itchy & Scratchy & Poochie Show

In an attempt to boost ratings, the Itchy and Scratchy Show adds a new "in-your-face" character voiced by Homer.

The PTA Disbands

Bart helps precipitate a teachers strike, but he rues his handiwork when Marge takes over for Mrs. Krabappel.

Thirty Minutes Over Tokyo

After their bank account is drained at a cyber-cafe, the Simpsons go on a disastrous low-budget trip to Japan, where they wind up as contestants on a humiliating game show.

When Flanders Failed

Flanders suffers a failure after Homer wishes him ill.

Colonel Homer

Marge fears a cheatin' heart when a waitress-country singer asks Homer to be her manager.

Dark Knight Court

Springfield's Easter is ruined by a prank and all fingers point to Bart. It is up to Lisa to save her brother, in a student court presided over by Attorney General Janet Reno. Meanwhile, inspired by an old comic book, Mr. Burns becomes an ineffectual superhero—fruit bat man.

Lisa the Beauty Queen

Homer enters Lisa into the Little Miss Springfield Pageant to help her feel better about her looks. But when she must choose between the title and her integrity, she realizes that confidence comes from within.

Lisa's Pony

After disappointing Lisa, Homer buys her a pony, solving one problem, but creating others, requiring a second job--at Apu's Kwik-E-Mart.

This Little Wiggy

At Marge's insistence, Bart has a "play date" with Ralph. Bart suddenly sees the upside of this friendship when he discovers Chief Wiggum's "master key" and goes to explore Springfield's abandoned prison.

Fear of Flying

When they try to go on vacation, the family discovers Marge's debilitating fear of flying. Marge consults a psychoanalyst to find the source of her baffling fear.

Simpsons Roasting on an Open Fire

Homer's Christmas bonus is canceled and the rainy-day funds are needed to pay for Bart's tattoo removal.

Krusty Gets Kancelled

Krusty's Hollywood pals help when his show is canceled after a new star causes his ratings to plummet.

A Fish Called Selma

Washed up and plagued by scandal, Troy McClure sees a marriage to Selma as his ticket back to success.

24 Minutes

When finding out Jimbo, Dolph, and Kearney plan on sabotaging Springfield Elementary School's annual bake sale by releasing the "ultimate stinkbomb" (a rotten yogurt cup from Springfield's Nuclear Power Plant), Bart and Lisa enlist the help of Jack Bauer and Chloe O'Brian. Meanwhile, Marge attempts to make the perfect cake, so she can win the bake sale.

Make Room for Lisa

Indebted from a mishap at the Smithsonian, Homer lets a cell phone company put a transmitter in the house. Forced to share a room with Bart, Lisa resents Homer until a New Age experience gives her empathy.

Realty Bites

When Marge gets her real estate license, she learns to put a positive spin on the flaws of the houses she's selling. But when the Flanders buy the Murder House, she realizes she has to tell the truth.

A Milhouse Divided

Kirk and Luann Van Houten are getting a divorce. Homer is confident that it will never happen to him, but Kirk tells him how quickly things can change.

The Secret War of Lisa Simpson

Lisa joins the all-male military school where Bart is sent for discipline. Then comes the hazing.

Simpson Tide

When Homer joins the Naval Reserve, a captain takes a liking to him and leaves him in charge of a nuclear submarine.

Moe Baby Blues

Moe Szyslak becomes lonely and decides to commit suicide by jumping off a bridge. However, he inadvertently saves Maggie Simpson when she is sent flying from the Simpsons' car window and into his arms. He starts playing with Maggie and becomes attached to her, telling her the story of The Godfather. Homer and Marge become upset about how much time Moe is spending with Maggie and forbid him from seeing her again. One night, Maggie wakes up and hears Fat Tony and the Springfield Mafia outside the house and decides to follow them. When Homer and Marge find her missing, they automatically assume that Moe kidnapped her. When Moe is told that Maggie is missing, his request to help find her is granted by Homer. Maggie follows the mobsters to Luigi's restaurant, where Fat Tony's gang gets into a gun battle with a rival family. Homer, Marge and Moe track Maggie down and Moe decides to go inside and save Maggie. After Moe saves Maggie's life, Homer allows the two to spend more time together.

Exit Through the Kwik-E-Mart

In order to get back at his dad, Bart goes undercover as a graffiti street artist and plasters Homer's unflattering image all over Springfield. But one night, Bart and Milhouse get caught in the act by established street artists Shepard Fairey, Ron English, Kenny Scharf and Robbie Conal (guest voicing as themselves), and to Bart's surprise, they invite him to exhibit his satirical artwork in his very own gallery show. Meanwhile, a hip, new health food superstore opens in Springfield that threatens to put Apu and the Kwik-E-Mart out of business.

Brother's Little Helper

When Bart commits an extremely destructive prank, he is given Focusyn, a pill to help him concentrate in school. At first the results are impressive, and then Bart starts believing in a conspiracy involving spy satellites and major league baseball.

I Am Furious Yellow

Inspired by a cartoonist who speaks at the school as part of a career day assembly, Bart creates a comic book series based on Homer and his anger problems, which turns into a popular Internet cartoon series called Angry Dad. Homer finds out about this and is at first outraged, but after talking to his family, he decides to try to become a less angry person.

Treehouse of Horror IX

In "Hell Toupée," Snake is sent to the electric chair, and his hair is transplanted onto Homer. In "The Terror of Tiny Toon," Bart and Lisa become cartoon characters in an episode of Itchy & Scratchy. In "Starship Poopers," a growth spurt casts doubt on Maggie's paternity, and the family goes on the Jerry Springer show.

Hungry Hungry Homer

Homer becomes a Good Samaritan after discovering the simple joys of helping people in need–which is put to the test when he goes on a hunger strike after the owner of the Springfield Isotopes attempts to discredit him when Homer stumbles on his plot to discreetly move the team to Albuquerque, New Mexico.

Saturdays of Thunder

When Homer helps Bart build a soapbox racer, it does little for the car but a lot for their relationship.

Treehouse of Horror

The Simpson kids hide in the family treehouse and tell each other spooky stories. The first regards haunted houses, the second introduces Kang and Kodos for the first time in an alien abduction, and the third is a Simpson-adapted retelling of The Raven.

My Sister, My Sitter

Lisa has a stellar reputation as a babysitter, but when Homer and Marge leave her in charge of Bart and Maggie, everything starts going wrong.

Bart's Inner Child

Springfield emulates Bart after he's praised by a self-help guru.

Eternal Moonshine of the Simpson Mind

Homer loses his memory--and his family--when he drinks Moe's most potent libation, the Forget-Me-Shot, in an episode that spoofs "Eternal Sunshine of the Spotless Mind" and "It's a Wonderful Life."

Grade School Confidential

Bart discovers Principal Skinner and Mrs. Krabappel kissing, and it's not long before the whole town knows of their secret affair.

Lisa's Date with Density

Lisa develops a crush on Nelson and tries to change him into a better person. Meanwhile, Homer finds an autodialer and starts a telemarketing scam.

The Day the Earth Stood Cool

A "cool family" from Portland moves in next door to the Simpsons. Homer is desperate to befriend them, while Marge is skeptical, thinking that being cool is not all it's cracked up to be.

Marge in Chains

Overwhelmed by her family's demands during a flu epidemic, Marge accidentally shoplifts at the Kwik-E-Mart and winds up in prison.

Natural Born Kissers

Homer and Marge try to spice up their love life and are caught baring it all in public. Bart and Lisa discover an alternate ending to Casablanca.

Girly Edition

Lisa becomes the anchor of a kids' news program but is upstaged by Bart's treacly human interest stories. At home, Homer corrupts a helper monkey.

Brush with Greatness

Marge rediscovers her interest in art and takes up painting. When Mr. Burns hires her to paint his official portrait, Marge tries but fails to find his "inner beauty."

The Saga of Carl

Homer, Moe, Lenny and Carl win $200,000 in the Springfield Lottery. But when Carl takes off to Iceland – his homeland – with all the winnings, the guys embark on a Nordic adventure to get the cash back.

Large Marge

Thinking Homer does not find her attractive anymore, Marge decides to get liposuction, but instead receives breast implants. She becomes adored by many of the men in Springfield, and becomes a spokesmodel for trade shows. Meanwhile, Bart and Milhouse try to imitate a stunt they saw on an episode of Batman that guest stars Krusty the Clown. When the stunt ends badly, media watchdog groups blame Krusty, forcing the clown to make his show more safety-conscious and less fun.

Three Gays of the Condo

After yet another Homer and Marge fight, Homer ends up sharing a condo with two homosexuals - who don't exactly think Homer is straight.

I, (Annoyed Grunt)-Bot

Homer builds a battle robot to win Bart's respect, and places it in a tournament against other robots. What Bart does not know, though, is that the robot is actually Homer in costume. Meanwhile, Snowball II dies and Lisa tries to find a replacement cat.

How I Spent My Strummer Vacation

A drunken Homer appears on the show Taxicab Conversations and rants about how awful his life as a husband and father is. Although his family is at first outraged, they realise that they do somewhat burden him and decide to make up for it by sending him to a Rock 'n Roll Fantasy Camp where he mingles with rock stars, including Mick Jagger and Keith Richards. The rock stars ask Homer to help out at a concert and, expecting that he will be allowed to perform, he accepts. Actually, they want him to test the microphones; however, a humiliated Homer grabs a guitar and starts playing.

A Streetcar Named Marge

Marge is cast in a version of "A Streetcar Named Desire," playing Blanche to Ned Flanders' Stanley.

Dead Putting Society

Bart and Todd Flanders decide to enter a miniature golf tournament. Homer becomes confident that Bart will win and makes a bet with Ned that the father of the boy that does not win will have to mow their neighbors lawn in their wife's Sunday dress.

Itchy & Scratchy & Marge

Maggie attacks Homer with a mallet after seeing it on Itchy & Scratchy. Marge begins a protest outside the production offices, demanding the show be retooled to prevent further violence.

Thank God It's Doomsday

Homer sees a movie about the end of the world and fears the same thing will happen in real life after seeing a chain of random occurrences (celebrities ["stars"] falling from the sky, raining blood, a man in a realistic devil costume) and doing a complicated math equation that predicts the end will come on May 18th, but when the end does not come, Homer discovers a flaw in the equation and ends up in Heaven where he meets God and learns that God is planning The Rapture.

The Front

Lisa and Bart write an Itchy and Scratchy episode; Homer makes up a missing high-school credit.

Miracle on Evergreen Terrace

After accidentally ruining the family's Christmas tree and presents, Bart buries the evidence and claims a burglar stole everything. When Kent Brockman does a human interest story on the family's tragic loss, the townspeople shower the family with generosity… until the truth comes out.

Homer to the Max

A new TV series features a suave and debonair character named Homer Simpson. Homer capitalizes on his new namesake, until the character is rewritten to be a bumbling fool. Trying to recapture the positive attention he enjoyed, Homer changes his name to "Max Power."

The Canine Mutiny

When Bart can't pay the credit card bill for his expensive new purebred dog, the repo men unwittingly take Santa's Little Helper.

The Twisted World of Marge Simpson

Marge's new pretzel franchise is failing until Homer strikes a deal with Fat Tony, Springfield's local mobster.

Marge Gets a Job

Mr. Burns is instantly smitten when Marge takes a job at the nuclear power plant.

Bart Carny

When the carnival comes to town, Homer and Bart wind up working the ring toss. A father-son team of grifters shows them the downside of the "carny code," but the Simpsons beat them at their own game.

Milhouse Doesn't Live Here Anymore

Bart finds a friend in his own sister Lisa after Milhouse moves away to Capitol City to live with his divorced mom. Meanwhile Homer goes into panhandling to buy anniversary gifts for Marge. Later on Milhouse returns and Bart goes back being friends with him.

You Don't Have to Live Like a Referee

Homer is recruited as a World Cup referee after Lisa extols his integrity on the youth soccer field in a Springfield Elementary speech contest. But when the Simpsons travel to Brazil (again), Homer finds his honesty tested by one of South America's slickest gangsters in the soccer match-bribing business.

Marge Gamer

Marge becomes a spectacle during a PTA meeting for not having an e-mail address, and she decides to take a chance on using the Internet. Amazed and delighted by all the Internet has to offer, Marge decides to join a popular role-playing fantasy game named "Earthland Realms." To Marge's dismay, the game has her interacting with practically the whole town of Springfield, including Bart, who happens to be the game's most feared and destructive player. Meanwhile, Homer saves Lisa's soccer game from cancellation after he volunteers to take the place of a referee who recently quit. However, Homer's refereeing skills only exasperate Lisa, and her competitive streak gets the best of her.

The Seemingly Never-Ending Story

The family is on a nature walk through "Carl's Dad Caverns," when Homer tries to get a piece from a stalactite. This results in the family falling through the cave floor and winds up with Homer getting stuck in the ceiling of one of the lower chambers of the cave. Marge, Bart and Maggie go off to find help, while Lisa stays behind and tells her father a story to pass the time. Her story involves running from a bighorn sheep and into Mr. Burn's mansion. The pair evades the tenacious sheep by finding refuge in the mansion's attic, where Mr. Burns tells her the story of how he came to work at Moe's Tavern by losing a scavenger hunt with a rich Texan. While there he learned (and tells to Lisa) the tale of the Moe's treasure. The stories within stories culminate in the fate of the treasure being determined in the cave.

Treehouse of Horror XIII

The 13th Treehouse of Horror episode, consisting of three self-contained segments. Send in the Clones – Homer buys a hammock that can produce clones of himself. He creates numerous clones to help him around the house, but they soon overrun Springfield. The Fright to Creep and Scare Harms – Lisa petitions the town to get rid of their firearms after discovering the gravestone of a young man named William Bonney who died from gun violence. However, Lisa soon discovers that William Bonney is the real name of Western outlaw Billy the Kid, whose ghost, along with the ghosts of other infamous criminals, takes over the defenseless town. The Island of Dr. Hibbert – Dr. Hibbert invites the citizens of Springfield to his island resort, where he turns them into animals.

Treehouse of Horror XXIII

A black hole threatens to swallow Springfield, Homer tries to find the source of paranormal activity, and a "Back to the Future" parody in which Bart keeps Marge from marrying Homer.

Simpsoncalifragilisticexpiala (Annoyed Grunt) cious

Marge is stressed by the demands of motherhood and the Simpsons get a magical British nanny, who floats down from the sky holding an umbrella.

Bart vs. Thanksgiving

Lisa makes a table centerpiece for the Thanksgiving dinner, which Bart accidentally destroys. After he is sent to his room by his parents, Bart angrily runs away from home and experiences a very different kind of Thanksgiving holiday.

Homer vs. Lisa and the 8th Commandment

Homer becomes the most popular guy in town when he gets an illegal cable hook-up, but Lisa fears he will go to hell for violating the Eighth Commandment.

Three Men and a Comic Book

Bart, Milhouse, and Martin pool their money to buy the new first issue of Radioactive Man, but their investment and their friendship are threatened when they can't agree on who will keep it.

The Mook, the Chef, the Wife and Her Homer

At school, Lisa befriends a boy named Michael, who happens to be the son of mob boss, Fat Tony. Fat Tony is put out of commission by a rival family, and Homer and Bart get involved with the mob, when Michael, who is nothing like his father, is not interested in the "family business."

There's No Disgrace Like Home

After seeing families being nice to each other at a company picnic, Homer orders the Simpsons to a family therapist.

Bart the Fink

In a scheme to get Krusty's autograph, Bart sends him a check. When Krusty's offshore holding corporation endorses the check, his illegal tax shelter is exposed. In despair after the government auctions off his possessions, Krusty fakes his own death.

Marge Simpson in: 'Screaming Yellow Honkers'

A new Canyonero SUV turns timid Marge into an aggressive driver, and her road rage lands her in traffic school. But when a stampede occurs at the zoo, the town looks to Marge to save the day.

Moaning Lisa

The meaning of life and second grade have Lisa playing the blues solo--until she jams with a kindred spirit; Homer seeks tutelage to beat Bart at video boxing.

Dog of Death

Santa's Little Helper notices resentment after the Simpsons make sacrifices to fund his life-saving operation.

Home Away from Homer

Flanders rents a room to two college girls who, without his knowledge, use the spare room to broadcast live softcore pornographic web videos of themselves. Upset that no one in town told him this (and that Homer was the one who told everyone), Ned moves to the seemingly perfect town of Humbleton, Pennsylvania, while a brash coach moves into Flanders' house and begins harassing Homer the same way Homer harassed Ned.

Treehouse of Horror XIV

"Reaper Madness" - Death becomes Homer and our hero must learn to reap what he sows (and pull a fast one on the almighty). "Frinkenstein" - Soon to be Nobel-prize winning Professor Frink reanimates his father for some gruesome body parts-swapping. "Stop the World, I Want to Goof Off" - A parody of Clockstoppers, starring Bart and Milhouse.

The Yellow Badge of Cowardge

Bart feels guilty after he wins the annual "last day of school" race around Springfield Elementary School, with help from Nelson, who beats up the frontrunner, Milhouse. Meanwhile, Homer tries to bring back 4th of July fireworks after they are canceled due to budget cuts.

Blazed and Confused

Bart schemes to bring down his new teacher, Mr. Lassen, who is a terrible bully. Meanwhile, The Simpsons go to Burning Man.

Treehouse of Horror XI

This year's Halloween story sees The Simpsons as "The Munsters" (with everyone except Lisa getting killed), Homer as a wandering spirit on the hunt for a good deed in "G-G-Ghost D-D-Dad," Bart and Lisa as peasants in a fairy tale forest in "Scary Tales Can Come True," and Lisa inadvertently dooming mankind by rescuing a dolphin in "Night of the Dolphin."

Oh Brother, Where Bart Thou?

One snowy day in Springfield, Lisa informs Bart that she and Maggie share a bond that Bart will never understand because he doesn't have a brother, so Bart asks Homer for a baby brother. When Homer denies Bart's request, Bart makes his way to the Springfield Orphanage to find what he thinks he's missing.

Mom and Pop Art

Homer's failed do-it-yourself project gets mistaken for "outsider art." Suddenly in the limelight, Homer must come up with new "works" to impress the art world.
Worst Episodes of The Simpsons
The Star of the Backstage

A musical comes to life in Springfield as Marge stages a revival of her beloved high school show - but her wonderful memories are threatened by the return of a rival from the past.

All Singing, All Dancing

Homer rents a Clint Eastwood movie and is dismayed to find it's a musical. Using clips from past episodes, the rest of the family reminds him about the many times he and other members of the family and town have broken into song and dance.

Fan-ily Feud

Homer publicly disparages a pop singer and faces the ire of her vindictive and highly organized fan army.

My Life as a Vlog

Through a series of YouTube recommended videos, the story of the rise and fall of The Simpson Family Vlog is revealed.

When Nelson Met Lisa

A future tale of the will-they-won't-they-I-guess-they-won't-maybe-they-will of Springfield's most unlikely couple.

The Sound of Bleeding Gums

Lisa meets the son of the late musician Bleeding Gums Murphy - and attempts to improve his life.

Yokel Hero

Cletus becomes a singing sensation, while Homer becomes a new man. Then, Cletus turns on his fans, ruining everything.

Hostile Kirk Place

When Milhouse's Dad, Kirk, takes exception to a school history lesson that paints one of his ancestors in a bad light, Kirk goes on a crusade to censor and control the school curriculum -- a crusade that Homer co-opts for fun and profit.

Poorhouse Rock

After Bart humiliates him at church, Homer finally teaches his son to admire his dad - until a visit from a magical, singing janitor (Hugh Jackman) changes everything they thought they knew.

Now Museum, Now You Don't

Lisa stays home from school to explore the wonders of Western art. She appears as Lisanardo, while Bart takes the shape of a French impressionist, Homer and Marge as Diego Rivera and Frida Kahlo, and Maggie as a warrior Cupid.

The Longest Marge

Marge and Mr. Burns fight for the soul of a brash young football prodigy.

The 7 Beer Itch

Homer is tempted by a British femme fatale while Marge and the kids are on a seaside vacation.

Gump Roast

In this clip show episode, Homer is honored at a Friars' Club Roast. A number of characters show up to roast him, but the celebrating is interrupted by Kang and Kodos, who say that humanity will be judged based on Homer's experiences.

Pin Gal

A mysterious figure from Marge's past returns to coach her for a bowling tournament.

The Man from G.R.A.M.P.A.

A British secret agent comes to Springfield in search of a Russian spy.

Another Simpsons Clip Show

After reading the weepy best-seller The Bridges of Madison County, Marge sits down with the family and recalls romantic moments, along with temptations from her bowling instructor Jacques and Homer's coworker Mindy.

Do PizzaBots Dream of Electric Guitars?

Homer tries to reunite a mechanical band from his youth, but film and TV creator J.J. Abrams gets ahold of them first.

Carl Carlson Rides Again

When Carl is smitten by a beautiful woman, he looks into the roots of his own identity by discovering the origins of a mysterious rodeo buckle.

Warrin' Priests (2)

While Bode has won over most of Springfield, he finds one churchgoer he can't sway in Ned Flanders. Meanwhile in Michigan, Reverend Lovejoy finds the ammunition he needs to get rid of his replacement.

Mothers and Other Strangers

In a flashback, Homer goes on a road trip with his father to find his mother.

Pretty Whittle Liar

Cletus discovers that his wife Brandine has been hiding a secret love ... of learning.

The Many Saints of Springfield

When Ned Flanders falls on hard times, Fat Tony makes him an offer he can't refuse.

Panic on the Streets of Springfield

Lisa gets a new imaginary friend - a depressed British singer from the 1980s. Meanwhile, Homer becomes a truck guy.

Woo-Hoo Dunnit?

The documentary crime series "Dateline: Springfield" goes in-depth to solve the case of Lisa's missing college fund.

Hail to the Teeth

Homer and Marge attend Artie Ziff's wedding and become quite uncomfortable when they realize that his bride-to-be is a clone of Marge. Meanwhile, Lisa grapples with the misogynistic implications of the immediate popularity she receives after getting her new Invisalign braces.

I'm Just a Girl Who Can't Say D'oh

Marge becomes director of Springfield's local theater, armed with Lisa's script resembling "Hamilton"; Homer joins a baby class with Maggie, and he takes a liking to supervisor Chloe.

Girls Just Shauna Have Fun

When Lisa joins the high school marching band, she finds an unlikely mentor in Shauna Chalmers. Meanwhile, Homer becomes a craft beer brewer.

The King of Nice

Marge is hired as a segment producer on Krusty's new daytime talk show. But her initial excitement about the job fades when she discovers what an endless nightmare it is!

Go Big or Go Homer

Homer must supervise interns, among whom is a go-getter who asks Homer to be his mentor.

Meat Is Murder

Grampa finds himself in a pickle when his hidden hamburger past comes back to "ketchup" with him.

A Springfield Summer Christmas for Christmas

A cable channel films a Christmas movie in Springfield and Skinner falls in love.

Marge the Lumberjill

When Marge realizes that everyone views her as boring, she takes up competitive lumber-jacking as a hobby (and has a real gift for it). The circuit of competitive timbersports takes her on a month-long retreat to Portland with her trainer, Paula, whom Homer worries is going to steal her away forever

The Fat Blue Line

During the San Castellanta street festival, much of the town finds their wallets have been pickpocketed; after the state investigator puts the wrong man in jail, Chief Wiggum sets out to catch the real criminal and show he's still up for police work.

Write Off This Episode

When Marge and Lisa start a charity together, Marge is seduced by the money and prestige of Big Charity fundraising.

A Made Maggie

Fat Tony becomes Godfather to Maggie Simpson.

Treehouse of Horror XXXII

The 32nd annual Simpsons Halloween special includes a spoof of "Parasite" and a segment where Bambi gets his revenge.

Lisa's Belly

Marge puts a hurtful word in Lisa's brain and Bart gets swole.

The Incredible Lightness of Being a Baby

Mr. Burns tasks Homer with swindling Cletus Spuckler out of his newfound helium fortune. Meanwhile, Maggie is reunited with Hudson from Playdate with Destiny again, only for Marge to tear them apart after his mother annoys her.

Clown V. Board of Education

Krusty opens a school for clowning, and it becomes the most successful thing he's ever done.

Frinkcoin

Lisa decides to do an essay on Professor Frink just as the scientist invents a new cryptocurrency. When this makes him the richest man in Springfield, Mr. Burns sees red and he starts plotting against Frink in order to restore his former status, while Frink learns who his real friends are.

Warrin' Priests (1)

Helen Lovejoy's request for a youth pastor is answered by Bode Wright, a charismatic young preacher from Michigan. When Bode quickly has the Springfield congregation enamored by his easy-going and liberal approach to religion, an outcast and suspicious Reverend Lovejoy decides to look into the newcomer's past.

You Won't Believe What This Episode Is About -- Act Three Will Shock You!

Homer becomes a pariah when footage of him allegedly leaving Santa's Little Helper in a hot car goes viral.

One Angry Lisa

Lisa gets called for jury duty while Marge becomes obsessed with her exercise bike.

Gorillas on the Mast

After a trip to Aquatraz Water Park, Lisa becomes determined to set free Springfield's most vicious animals in captivity. Meanwhile, Homer fulfills a lifelong dream of buying a boat, and quickly realizes boat ownership sucks.

Bart the Cool Kid

When Bart befriends a famous kid influencer who owns an ultra-cool skate wear brand, Homer leads a rebellion of loser dads against them.

D'oh Canada

Lisa is mistakenly given political asylum in Canada during a family trip to Niagara Falls; Homer goes to a "Daddy and Me" class with Maggie.

Lisa Goes Gaga

In the Season 23 finale, Lisa tries to boost her popularity by ghost writing positive things about herself on the school blog. The effort fails miserably, until a psychic force tells Lady Gaga (who provides her own voice) that Lisa needs her help.

Lisa with an 'S'

When Homer loses $5,000 at a poker game with Broadway legend Laney Fontaine, the only way he is able to settle the bet is if he loans Lisa to Laney for a month. Then, Laney turns Lisa into a show biz kid and Marge and Homer fear they made a mistake letting her go. So they head to New York to get her back.

Boyz N the Highlands

Bart, Martin and the bullies run for their lives when a weekend in the wilderness takes a dark turn.

The Very Hungry Caterpillars

When a plague of insects shuts down Springfield, the Simpsons face their greatest challenge yet… spending time in lockdown with each other.

Bobby: It's Cold Outside

Sideshow Bob gets contracted as this year's mall Santa. Meanwhile, someone is stealing all the Christmas packages off people's front porches.

Better Off Ned

Bart bonds with Ned Flanders, which leaves Homer jealous, so he retaliates by mentoring Nelson Muntz; a heroic act by Homer makes Bart look up to him again.

From Beer to Paternity

When Homer becomes Duffman's girl-dad hero, they go on a road trip with Lisa that threatens to expose Homer's terrible parenting.

Burger Kings

Mr. Burns gets into the plant-based burger business. Lisa refuses to believe he's up to no good.

I Don't Wanna Know Why the Caged Bird Sings

Marge is held hostage during a bank robbery and forms an uneasy bond with one of the thieves before he's taken to prison.

Top Goon

Coach Moe recruits the world's greatest brawlers to teach Nelson the art of hockey goonery.

Lisa the Boy Scout

When the Boy Explorers become co-ed, Bart and Lisa vow to "out scout" each other at the annual jamboree.

Marge the Meanie

A surprise from Marge's past has her bonding with Bart and terrifying Homer.

I, Carumbus

At a museum exhibit of Ancient Rome, Marge and Homer get into an argument about Homer's lack of ambition. They then imagine a Roman version of what would happen if Homer was more career-driven.

Sorry Not Sorry

Lisa calls her teacher, Ms. Hoover, a hack and refuses to apologize. Then, she learns Ms. Hoover's private pain.

Clown in the Dumps

A Springfield resident dies, Krusty retires after he's offended by a comedy cable channel roast of him, and Lisa tries to protect Homer from getting hurt.

Love, Springfieldian Style

Homer and Marge celebrate Valentine's Day by going on the Tunnel of Love ride at a carnival, but they end up stranded when Bart pulls a prank involving gelatin. To pass the time, Homer tells the love story of Bonnie and Clyde, Marge tells her version of "Lady and the Tramp," and Bart tells the love story of Sid Vicious and Nancy Spungen.

Bart vs. Itchy & Scratchy

Krusty releases an all-female reboot of "Itchy and Scratchy," so Bart and his crew of all-male friends decide to boycott the show. After Bart's friends turn on him for laughing at the reboot, Bart joins a woke group of sixth-grade girls who commit crimes against patriarchy.

The Hateful Eight-Year-Olds

After severing her sibling ties with Bart, Lisa attends a sleepover at her new friend Addy's house, only to discover that Addy's clique are a group of cruel snobby rich girls that taunt her. Meanwhile, Homer takes Marge on a sunset cruise for the evening and finds himself at odds with the boat's cover band.

Homer's Adventures Through the Windshield Glass

Time stands still after Homer crashes his car and flies through the windshield. As his life flashes before his eyes, a magical friend helps Homer learn the secret truth about his marriage.

Habeas Tortoise

After Homer humiliates himself in a town meeting, he looks for acceptance in an internet group hunting for a missing tortoise but finds something much more sinister.

Treehouse of Horror XXIX

Homer wins an oyster-eating contest against the mythical Cthulhu, Springfield is overrun by plant body-snatchers, Lisa finally snaps and Mr. Burns opens a retirement home with some Jurassic upgrades.

A Midsummer's Nice Dream

The town is abuzz when Cheech and Chong announce a Springfield stop on their much-anticipated reunion tour. But when Cheech and Chong take the stage in front of their loyal fans, the jokes were just not the same for Chong, so Homer steps in and delivers all the punchlines by heart. Impressed, Cheech invites Homer to go on tour with him as new duo "Cheech and Chunk" while Chong forms a more progressive comedic team, "Teach and Chong," with Principal Skinner. While Homer is on tour, Marge attempts to help the neighborhood cat lady and change her hoarder ways, but turns into a hoarder herself in the process, and Homer realizes that life on the road is not all high times and slapstick humor

Marge and Homer Turn a Couple Play

When Homer hears that the Isotopes are on a winning streak, he takes the family to the game. The first baseman's game is going bad, caused by his sexy singing wife Tabitha embarrassing him during the game's national anthem. Buck Mitchell sees Marge and Homer's kiss on the game's Kiss-Cam and comes to them for marital advice. They start working with the couple and Buck's baseball career turns around, but it and the Simpson marriage goes awry again when Buck catches Homer giving Tabitha a neck massage. While Marge and Homer try keeping their marriage together they also try to get Buck and Tabitha back together.

The Simpsons Spin-Off Showcase

Troy McClure presents three Simpsons spinoff spoofs: In "Chief Wiggum, P.I.," Chief Wiggum becomes a New Orleans detective. Next, Grampa Simpson's soul is trapped inside Moe's Love tester machine in "The Love-Matic Grampa." Finally, the Simpson family hosts a '70s-style variety show.

Homer and Ned's Hail Mary Pass

Homer's impromptu dance at a carnival leads to a job choreographing victory dances for sports stars Tom Brady, Warren Sapp, Michelle Kwan, Yao Ming and LeBron James.

Fears of a Clown

Everybody is now horrified of clowns after Bart's prank using clown masks, which also causes Krusty to lose his job. He attempts a comeback as a dramatic actor in the play "The Salesman's Bad Day", with Llewellyn Sinclair as his director.

Step Brother from the Same Planet

Homer is stunned by his feelings of rage and resentment when Grampa becomes a doting stepfather to his girlfriend's quirky young son. Lisa and Bart throw the ultimate slumber party.

Moe Goes from Rags to Riches

After Moe is heckled for not having any real companions, Moe's best friend and beloved bar rag narrates his incredible thousand-year journey to Springfield. Beginning in the Middle Ages, the bar rag was loomed into a beautiful and ornate medieval tapestry and traveled around the globe through the hands of royalty before finding himself found himself at Moe's Tavern. Meanwhile, Bart begs Milhouse for forgiveness after the two friends get into a tiff, and when the bar rag goes missing, Moe realizes that he has more friends than he thought.

Todd, Todd, Why Hast Thou Forsaken Me?

Todd blames God for the death of his mother and rejects his faith, so Ned sends him to live with the Simpsons, hoping they can scare him into believing in God again.

The Wayz We Were

Evergreen Terrace is overrun with traffic and Moe has a fateful choice to make.

Kill Gil, Volumes I & II

At Christmas time, Marge opens up her home to the jobless Gil. But problems arise when Gil overstays his welcome and Marge can't bring herself to kick Gil out of the house.

Bull-E

After Bart gets bullied at the school dance, Marge convinces the town to pass anti-bullying legislation. Homer then gets arrested and sent to rehab for bullying Ned Flanders, only to subsequently leave rehab as a hero.

Manger Things

A secret of Flanders' Past and a never-before-seen room of the Simpson house are shown off.

The Ten-Per-Cent Solution

Krusty the Clown becomes depressed after getting fired from his television show for being unpopular with children. The Simpson family encourages him to make a comeback, suggesting that he seek help from an agent they met earlier at a television museum. This agent turns out to be Annie Dubinsky, who was Krusty's first agent and former girlfriend.

All About Lisa

Lisa receives Springfield's Entertainer of the Year Award, and Sideshow Mel narrates her history in showbiz in a wry spoof of "All About Eve."

Screenless

When Marge implements a screen time limit for the family, she realizes that she is the one addicted.

My Octopus and a Teacher

Bart can't control his feelings when he gets a new teacher. Meanwhile, Lisa befriends an octopus.

The Clown Stays in the Picture

Krusty reveals the untold story of his past in his movie "The Sands of Space". While working as personal assistants on the movie, Bart and Lisa learn about the early years of their parents' relationship.

Bartless

When Bart's latest prank leads to chaos at Springfield Elementary, Marge and Homer dream of a world in which their rambunctious son was never a Simpson.

The Road to Cincinnati

Odd couple Skinner and Chalmers embark on an 800-mile car ride to Cincinnati to attend an administrator's convention - but can they reach their destination without killing each other first?

No Good Read Goes Unpunished

In an attempt to bring the family together, Marge forces everyone to hand in their electronics and take a trip to a book store.

Three Dreams Denied

Bart becomes a voice-over actor; Comic Book Guy is humiliated at Comic-Con; Lisa is set up for a fall.

Mother and Child Reunion

Lisa makes a shocking college decision, wounding Marge. It leads to a very surprising place.

Werking Mom

Marge wants a job, and stumbles into becoming a plastic food storage container-selling drag queen. Meanwhile, Lisa tries to make the world better in the style of "Amelie"

I Want You (She's So Heavy)

When a romantic night ends in injury, Marge recovers by taking up kite boarding while Homer bonds with his hallucinated hernia; Lisa attempts to fix her parents' strained relationship by seeking advice from an unlikely source.

Politically Inept, with Homer Simpson

Homer lands his own political talk show and becomes the spokesperson for the Gravy Movement. He then is asked to select the next Republican nominee for President and officially endorses right-wing rock star Ted Nugent.

Lisa Gets the Blues

When the Simpsons' flight to Gainesville gets re-routed to New Orleans, Lisa is forced to face her failures, and regain her confidence as a jazz musician. Meanwhile, Bart is intrigued by the voodoo in Louisiana, and Homer is intrigued by the drinking.

Treehouse of Horror XXVI

In the annual fright fest Halloween episode, Sideshow Bob finally kills Bart, only to reanimate him; Homer wakes up with short-term memory loss; and Lisa, Bart, and Milhouse get super powers from radiation.

So It's Come to This: A Simpsons Clip Show

An April Fools' Day prank provides the jumping-off point for Simpson family flashbacks.