Dallas Episode Rating Graph
Apr 1978 - May 1991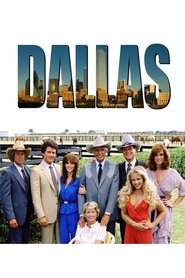 Browse episode ratings trends for Dallas. Simply click on the interactive rating graph to explore the best and worst of Dallas's 357 episodes.
The best rated episodes of Dallas are:
Blast from the Past S9E31 rated 8.8
The Sting S12E10 rated 8.8
Judgment Day S13E14 rated 8.7
Swan Song S8E30 rated 8.6
The Fat Lady Singeth S11E30 rated 8.5
Wedding Bell Blues S12E16 rated 8.5
Last Tango in Dallas S11E7 rated 8.5
The Two Mrs. Ewings S12E11 rated 8.5
The Decline and Fall of the Ewing Empire S14E21 rated 8.5
No Greater Love S12E2 rated 8.5
The lowest rated episodes of Dallas are:
Charade S14E2 rated 7.0
Win Some, Lose Some S14E15 rated 7.1
The Phoenix S5E16 rated 7.1
Conundrum (1) S14E22 rated 7.2
Charlie S8E10 rated 7.2
Head of the Family S5E15 rated 7.2
It's Me Again S11E15 rated 7.3
Terminus S14E4 rated 7.3
Reel Life S12E26 rated 7.3
Shadow Games S9E19 rated 7.3
The first episode of Dallas aired on April 02, 1978.
The last episode of Dallas aired on May 03, 1991.
There are 357 episodes of Dallas.
There are 14 seasons of Dallas.
Best Episodes of Dallas
Blast from the Past

J.R. makes a pledge to Sue Ellen. Angelica brings her revenge plot to fruition. Ray and Donna find out if they'll be allowed to adopt Tony. Pam and Mark are married. When Pam wakes up she finds a surprise waiting for her in the shower.

The Sting

Miss Ellie ends up agreeing to sell a small piece of Southfork to Carter. April and Lucy plot against Casey. Sue Ellen has words with Jeremy. J.R. receives some unwelcome visitors.

Judgment Day

J.R. feels guilty, believing the end of Ewing Oil is close. Cliff feels torn between doing what's right and his hatred of the Ewing family. Carter's wife is fed up with his constant mistreatment of her.

Swan Song

Bobby feels torn between her and Jenna. Sue Ellen turns to Dusty for help as her drinking spirals out of control. Lucy remarries Mitch before leaving for a new life in Atlanta. Donna admits the truth to Ray about the baby. There is a dramatic end for Bobby.

The Fat Lady Singeth

Clayton intervenes on Sue Ellen's behalf in an effort to help her gain custody of John Ross. Lucy meets Casey. Ray and Jenna think about their future together. Jordan Lee claims that he has seen Pam. J.R. and Nicholas are involved in a violent struggle over Sue Ellen.

Wedding Bell Blues

J.R. and Cally marry at Southfork though a tornado ends up threatening the ceremony. After Cliff opens a letter meant for J.R. a massive brawl follows. Sue Ellen has Don Lockwood come to Southfork to do some research for the film. Lucy attempts to steer Tracey away from Bobby.

Last Tango in Dallas

Bobby and Christopher enjoy spending time with Lisa Alden. Jenna and Ray grow closer. Clayton is concerned about Miss Ellie. J.R. gets the dirt on Weststar and meets Nicholas Pearce. Cliff attempts to appease Dandy Dandridge.

The Two Mrs. Ewings

J.R. attempts to find a way out of his marriage to Cally. Sue Ellen thinks about entering the movie business. Weststar's new chairman is announced at the Oil Baron's Ball. Bobby and Cliff attempt to close a deal in Louisiana.

The Decline and Fall of the Ewing Empire

Depressed over the loss of Southfork, J.R. must partner up with Cliff. Meanwhile, Michelle is charged for Hillary Taylor's murder.

No Greater Love

Bobby is offered by Clayton a refinery deal. Cliff wants out of the oil business for good. Mitch wants Lucy to return home to Atlanta. J.R. comes back to Southfork. Clayton introduces Miss Ellie to Carter. Sue Ellen purchases a house.

Family Plot

Jessica ends up making a shocking confession. Furious with J.R.'s continued mistreatment and disrespect, Cally and James come up with a plan. Stephanie ends Cliff's political career aspirations after they fall out.

To Have and to Hold

April's apartment is broken into. Miss Ellie confronts Clayton. Cliff self-medicates. Charlie has to face the repercussions from her actions.J.R. asks Ray to buy into Weststar. Kay Lloyd shows up in Dallas to see Bobby.

Unchain My Heart

Cliff meets P.R. guru Stephanie Rogers, who tells him that she can make his political dreams a reality. J.R., Cally, and John Ross travel to Pride to help Miss Ellie. Bobby gives April an engagement ring but they have a fight after. James and Michelle come to terms.

Country Girl

Miss Ellie and Clayton return to Dallas. Cally comes to an understanding with John Ross, and makes a surprise announcement. Tommy makes a move on April. Don and Sue Ellen continue to plan a movie to embarrass J.R.

A House Divided

Bobby and Pam leave Southfork. Meanwhile, J.R. is shot following the nationalization of the Asian oil wells which ends up ruining competing oil wells.

Black Tide

The Ewing family are shocked by the news that James is J.R.'s son. A tanker crash creates a P.R. nightmare for both Ewing Oil and Weststar. Michelle attempts to squeeze both Carter and J.R. Vanessa attempts to convince her son to return to Europe.

Ka-Booooom!

Tommy ends up planting a bomb in Bobby's briefcase in an effort to protect his father against some perceived threats. J.R. comes to a decision about the tanker deal. Cally's art causes further interest. Cliff feels left out of the loop at Ewing Oil. Miss Ellie and Clayton make their way to Pride in Texas.

Fall of the House of Ewing

Jenna gives birth to Bobby's baby. Christopher finds out that he is adopted. J.R. and Bobby continue to negotiate with the Justice Department. Mrs. Scottfield and Jeremy Wendell reveal their plans. Sue Ellen and Mandy fight over J.R. Pam is given some wonderful medical news and she she drives home to share the news with Bobby is in involved in an accident.

Three, Three, Three (2)

J.R. manages to get Jessica to sign over her Weststar voting rights. Cliff attempts to convince Liz not to leave Dallas. Liz and McKay manage to reach a mutual understanding about keeping quiet about the past that they shared. Cally and James manage to get their revenge against J.R.

Whatever Happened to Baby John? (2)

Bobby suspects that Cliff is to blame when John Ross goes missing. Meanwhile, J.R. receives a 1 million dollar ransom demand.

Brother, Can You Spare a Child?

Bobby gets ready to fight Lisa's lawsuit. Sue Ellen eats with the Cryders. Casey Denault plots against J.R. Charlie ends up getting busted with her boyfriend.

Dead Reckoning

Bobby continues to see Kay. Jenna begins to have some second thoughts about sending Charlie to boarding school. Ray attempts to help a woman in distress. Cliff and Casey Denault meet; Clayton attempts to explain Laurel Ellis to his wife. Nicholas warns away April.

Ellie Saves the Day

J.R. must admit that Southfork may be threatened when Asian oil drilling is delayed by storms and his loan on the property is due.

Hell's Fury

Carter hopes that he can use the tanker accident to help bring down Ewing Oil. Jock's letter manages to inspire J.R. Bobby receives a surprise visit from Kay. Cally believes that J.R.'s sleeping with Michelle. Christopher and John Ross argue about James.

Tale of Two Cities

J.R.'s attitude about his affairs makes his son realize that sex is a much bigger part of the oil business than he thought. Cally is looking forward to her art show at Lucy's gallery. Michelle finds out about Carter's treachery against Cliff. Bobby and April make wedding plans.

Farlow's Follies

Miss Ellie ends up reacting to Clayton's indiscretions. Kimberly and J.R. attempt to pull the trigger on their scheme. Ray and Jenna attempt to work with Charlie. April lets Bobby know that she is being blackmailed.

Designing Women

As LeeAnn's plot against J.R. unfolds, she skips town and leaves a surprise for Michelle. Meanwhile, Carter begins to plan his revenge after being released from prison and Bobby has dreams about April.

I Dream of Jeannie

Bobby follows a woman who he believes could be Pam. J.R. meets Blackie Callahan, an old friend of Jock's. April is depressed over her and Bobby's argument. Cliff is suspicious of Stephanie's motives.

The Leopard's Spots

Tommy claims to be a changed man as he plots revenge against Bobby. Cally's paintings manage to impress a gallery owner. J.R. makes a risky deal without Bobby's knowledge. Cliff manages to locate Afton. The mysterious key sends Miss Ellie and Clayton to New England. J.R. meets April's sister.

Ewing Inferno

J.R. works out that Holly's desire to pay him in installments is because of Bobby. Pam wants a divorce. Aunt Lil believes that it could have been better had Mickey died in the accident. Clayton wants Miss Ellie to travel with him. A fire breaks out at Southfork after Ray and J.R. fight.

Who's Who at the Oil Baron's Ball?

Sue Ellen decides to turn her life with J.R. into a movie; Wes makes his claim very public during an Oil Baron's Ball.

Jock's Trial (1)

Cliff investigation of the body found on Southfork leads him to suspect that Jock is to blame.

Dear Hearts and Gentle People

April leaves Dallas in an effort to get over Bobby. J.R. reconnects with Serena. Cally ends up turning to James for support. Cliff manages to get a major political appointment.

Pride and Prejudice

J.R. introduces James to the social scene in Dallas. Miss Ellie and Clayton look around Pride for clues about the key. Christopher goes out on his first date. April wants a commitment from Bobby. Vanessa returns to Dallas.

The Quality of Mercy

Mickey's depression increases Ray ends up taking some drastic action after Micjey's health deteriorates. Pam considers an offer to team with Cliff and Mark. Cliff wants Sly to spy for him.

Some Leave, Some Get Carried Out

James decides once and for all between Michelle and Debra Lynn. Meanwhile, J.R. and Bobby get into it over Southfork's future; John Ross decides he wants to live with Sue Ellen; and Hillary Taylor must face Michelle.

Farewell, My Lovely

Michelle and Cliff team up to make Debra Lynn leave Southfork. Meanwhile, J.R. and John Ross get into an argument.

Sunrise, Sunset

The tanker that J.R. has purchased is threatened by a Gulf storm. Michelle continues to try and get closer to Cliff. Cally's patron ends up helping her out further. Carter and Tommy are involved in a fatal encounter. J.R. receives a surprise visitor at Ewing Oil.

End of the Road (1)

J.R. falls for Mitch's sister, Afton, and tries to gain the upper hand when Bobby makes a deal on behalf of Ewing Oil.

Whatever Happened to Baby John? (1)

Sue Ellen suffers post-partum depression and becomes disinterested in her newborn child. Meanwhile, Cliff claims that John Ross is his son.

Those Darned Ewings

Michelle goes to Cliff for advice when she learns about James and Debra Lynn's past. Meanwhile, J.R. receives a shocking warning from his doctor.

Deliverance

J.R.wants Sue Ellen to be put in an institution. Pam and Bobby admit the way they feel. Cliff realizes Jack is working with the rest of the Ewing family. Mitch wants Lucy to move to Atlanta and remarry him. Bobby thinks he's found a way to get Jenna released. Donna and Ray continue to be at odds.

Three, Three, Three (1)

J.R. finds that getting to Jessica inside the sanitarium isn't as easy as he thought it would be. Liz recognises Carter McKay from her past. James and Cally talk to a divorce lawyer.

After the Fall: Digger Redux

Cliff meets Dandy Dandridge, who reminds him of his late father. J.R. manages to get his hands on a copy of Pam's will to plan in case she dies. Bobby is offered support from April. Sue Ellen is approached with help for her business. Miss Ellie feels Clayton is doing too much.

Ewing-Gate

J.R.'s deals in Asia may end up costing him Ewing Oil, as well as his freedom. Meanwhile, Dusty tries to get Sue Ellen to take John Ross and leave J.R.

Return Engagements

Miss Ellie's sadness over Gary's birthday is short-lived when she learns the he and Val plan to marry in Dallas.

Will Power

Cally is determined to make her marriage work. April's mother helps her come to a decision about Bobby. Miss Ellie and Clayton investigate their friends' murders. J.R. manages to get some information on Stephanie. James and Michelle fall out. Bobby plans a trip with his son.

Things Ain't Goin' So Good at Southfork, Again

Lucy and Jenna both return to Southfork. Sue Ellen attempts to get her son from J.R.'s clutches. April and Cliff work with Casey. Kay is hesitant to leave Washington for a new life in Dallas. Bobby manages to make some progress in being allowed to use the Ewing name for business again.

Top Gun

Cliff's drug addiction gets worse. J.R. looks forward to running Weststar unaware of the surprise that awaits him. Bobby feels Kay's career is more important to her than he is. Laurel informs Clayton about the blackmail scheme.

Gone with the Wind

Bobby flies a specialist in to help Pam. Nicolas Pearce and Sue Ellen take a business trip together. J.R. pushes Casey Denault into action. Cliff attempts to find Dandy.

My Brother's Keeper

Pam and Bobby begin divorce proceedings. Peter starts to become smitten with Sue Ellen. Lucy attempts to comfort Mickey; J.R. continues to play Bobby in their contest to control the company.

The Dark at the End of the Tunnel

J.R. gets his hands on Bobby, Ray, and Miss Ellie's shares of Ewing Oil. April wants revenge for all the past wrongs against her. J.R. is confronted by Clayton.

Mother of the Year

Sue Ellen's continuing post-partum depression and avoidance of John Ross begins to create conflict among the family. Meanwhile, Jock must sell the Asian oil leases in order to keep Southfork.

April in Paris

While on their honeymoon, Bobby and April face a surprise twist from Sheila Foley. Meanwhile, Cally begins to doubt her decision to work with James and J.R. tries to find a way to get himself out of the asylum.

Cally on a Hot Tin Roof

Cally thinks that Michelle is lying about her affair with J.R. and she ends up confessing about an affair of her own. Kay attempts to help Bobby to deal with the tanker situation which manages to upset April. J.R. seduces an investigative committee member. James manages to show impressive business acumen.

The Lady Vanishes

The search for Pam gets under way, with Bobby and Cliff working tgether to find out exactly what's happened. Nicholas Pearce ups his plan for Valentine Lingerie. Serena Ward returns to town wanting help from J.R. Jenna thinks about her future with Ray.

Hush, Hush, Sweet Jessie

JR ends up realizing that his mother could be in grave danger after he takes a look into someone's past.

The Oil Baron's Ball

Ray learns his fate as his trial for the murder of Mickey comes to an end. Pam isn't happy to see Jenna at the Oil Baron's Ball.

The Wheeler Dealer

J.R. continues to try to strike a deal for his Asian oil and Pam sets out to find information on her mother who is believed to be dead.

Paradise Lost

James and Michelle have to deal with delays in getting their club up and running and they end up turning to Carter for help. J.R. looks into Stephanie's past and promises Cally he'll be a better husband. Bobby attempts to get April to agree to return to Dallas.

Serendipity

Cliff believes that J.R.'s set him and the cartel for failure in the Marinos deal. Donna and Ray work on Tony's reluctance to be adopted. Jamie ia scared that a new Barnes / Ewing feud is about to errupt. Angelica returns to Dallas.

End Game

The tensions increase at the Ewing's ranch as the search for Miss Ellie and Jessica continues.

The Odessa File

Bobby and Michelle travel to Odessa to find Sheila Foley and Cliff offers to help after they find a lead on her. Meanwhile, Vanessa accepts J.R.'s offer; LeeAnne De La Vega arrives in town; and Rose makes a confession.

The Southfork Wedding Jinx

It is the day of Bobby and April's wedding. Cally feels conflicted about her plan for revenge against J.R. after she discovers that she is going to have a baby. J.R. plots to gain control of Jessica's voting rights in Weststar. Cliff meets Liz Adams. Miss Ellie and Clayton leave for an extended Asian vacation.

Some Good, Some Bad

J.R. and Bobby are given some surprising help towards acquiring Jamie's 10% of Ewing Oil. Cliff is quizzed about Jamie's death and Pam finds out about his shady deal with Jeremy Wendell. Bobby is shocked after he goes to see Ray.

The Fourth Son

Amos, Ray Krebbs' father, arrives in Southfork with shocking news. Meanwhile, Bobby must deal with his first crisis at Ewing Oil when a tanker and the 600,000 gallons onboard sinks.

The Long Goodbye

Sue Ellen wants autonomy from J.R. Pam and Bobby talk about getting back together. Clayton wants Bobby to look after Miss Ellie.

Who Done It?

Sue Ellen is arrested for the shooting and the Ewings abandon her completely, not coming to her aid. After bail is posted by an unknown person, a session with a psychiatrist reveal the real shooter.

Bar-B-Cued

The turmoil concerning Wes Parmalee sees J.R. and Clayton managing to find some common ground. Bobby shows up with the truth about Wes but someone else beats him to telling Miss Ellie the truth. Donna meets a charming senator. Pam forms a partnership with her brother. Jack manages to surprise Jamie.

Julie's Return

Jock gets back together with Julie, his former secretary, who doesn't treat him nice because of his heart attack.

Battle Lines

Bobby informs Jenna that marriage is off the cards unless he manages to regain his sight. Cliff ends up being arrested for attempted murder.

S is for Seduction

LeeAnn and Michelle team up to try to break up J.R. and Vanessa. Meanwhile, Bobby learns Sheila's real name; and the verdict in the murder trial is delivered, but news from Cliff may change the outcome of the trial forever.

Lock, Stock and Jock

J.R. is angered when he learns that James got Cally pregnant. Meanwhile, Bobby continues on the search for Sheila Foley; Cliff proposes to Liz; and Carter is named the lead suspect in the murder investigation.

Rodeo

At the annual Ewing rodeo, Sue Ellen develops a crush on Dusty Farlow, a cowboy, and Digger uses the event to find time to see John Ross.

The Lost Child

As Bobby bonds with the ranch hand's son, Pam informs him that their unborn child may have a fatal genetic defect. Meanwhile, J.R. hires a man to tail Sue Ellen.

The Crucible

Carter manages to solve Michelle's problem with Eugene Inagaki. Bobby is unable to stop thinking about Jeanne. Cally and Michelle clash. J.R. gives James a tough business lesson. Stephanie has Cliff prepare to run for office. Miss Ellie and Clayton go to the reading of Atticus Ward's will.

Last of the Good Guys

J.R. discovers some crucial evidence in Clayton's homocide case. Kimberly attempts to stop the Weststar takeover bid. Ray goes out with Connie. Casey attempts to partner with Cliff. Bobby and Kay continue to see each other.

Mastectomy (2)

Miss Ellie must cope with Jock and Lucy's poor reaction to her mastectomy. Meanwhile, Sue Ellen meets up with Dusty at a hotel.

90265

J.R. is kicked out of Ewing Oil by Michelle, who moves to Southfork with James. Meanwhile, Liz and Bobby wait in Malibu for Hillary Taylor's return.

After Midnight

Bobby's obsession with the Pam look-a-like ends up damaging his relationship with April. Blackie helps to drill for oil in Pride. James meets Duke and Melinda Carlisle.

Blame it on Bogota

J.R. and Cantrell continue to work together to set up Pam. Angelica begins to grow unhappy over the profit sharing arrangement from the Marinos deal. Mark feels he and Pam might not have a future together.

Family

JR is not convinced that Jamie is really a Ewing. Pam and Jackie see Mark's car.

The Silent Killer

When it is uncovered that Digger has a fatal genetic disorder, Cliff worries that he may have passed on the faulty gene to John Ross if indeed he is the father.

The Prodigal Mother

Pam believes that she has finally located her mother. Meanwhile, Mitch agrees to marry Lucy and J.R. hatches his plan to regain power of Ewing Oil.

The Kristin Affair

Kristin begins to pursue J.R. romantically after he gives her a summer job in his office. Meanwhile, Bobby learns the truth that Pam is pregnant before she makes a decision about having an abortion due to the risk of genetic defect.

The Smiling Cobra

April gives up her business interests to focus on her wedding preparations. Clayton discovers that he's next in line to inherit Atticus' estate. J.R. pushes Cally to a breaking point in their marriage.

Three Hundred

Sue Ellen begins to have some second thoughts about her movie plans. Tommy needs $100,000 and April ends up suffering. Bobby and J.R. end up being forced to talk about their differences.

The Switch

Cally asks Sue Ellen for advice on helping to deal with J.R. Bobby wants to know what Carter is up to. Cliff believes that April's working against Ewing Oil. Nicholas' father decides to investigate his death.

The Call of the Wild

The Ewing men leave to go on a backwoods hunting trip. J.R. takes a liking to Cally Harper, a local waitress. Cliff offers Jordan Lee a deal to buy Barnes / Wentworth. Casey ends up striking oil.

Divorce - Ewing Style

When J.R. learns that Sue Ellen is having him followed, he strikes back by stopping her from taking John Ross away from him by proving she is drinking again.

The Son Also Rises

Christopher runs away desperate to see Pam. Charlie wants Jenna and Ray to get married. J.R. meets a potential new business partner. Clayton continues to be at odds with Miss Ellie.

Love and Marriage

J.R. works to get Bobby back in the office so that Jock will be forced to say home. Pam surrounds herself with her work after losing her baby.

Requiem

Rebecca fights for her life following the plane crash as Cliff and Pam pray for her recovery. The TEC have a rethink concerning J.R.'s drilling variance

The Search

In shock over Jock's disappearance, J.R., Bobby and Ray head to South America to help the crash investigation.

Secrets

As Pam decides to not tell Bobby she's pregnant due to the family's genetic disorder, Val tries to convince Bobby to have Lucy meet with her.

Home Again

Miss Ellie is beyond belief when her brother, Garrison, who has been presumed dead for several years, returns to Southfork very much alive.

The Fabulous Ewing Boys

Cliff, Liz, and Carter are named as suspects in the murder of Johnny Dancer. Meanwhile, Michelle offers to help Bobby find Sheila Foley; Cally confides in Vanessa; and J.R. and Clayton have a violent fight that leads Bobby to take action.

Heart and Soul

As Bobby continues to search for Sheila, Michelle blames Bobby for April's death. Meanwhile, James tries to find someone to take out his father; J.R. sends in a spy in the Carter's household; and Vanessa Beaumont arrives in Dallas.

Jessica Redux

J.R. starts a plan to ruin Cliff and drive Michelle out of town. Miss Ellie and Clayton find out that Jessica Montfort could be involved in the dealings surrounding Atticus Ward's will. Michelle and James continue to be at odds. Bobby decides who the best man will be at his wedding.

Daddy Dearest

J.R. begins to mold James, who seems to already have the seduction line done to perfection. Cliff wants to be part of the official investigation into the tanker accident. John Ross is surprised to have a new half brother. Bobby wants to make commitment to April. Miss Ellie gives J.R. the letter that Jock wrote.

Comings and Goings

Sue Ellen makes plans her first movie when she teams up with Don Lockwood and Lucy. Cally manages to become a hero at Southfork. Tommy McKay shows up in Dallas.

Carousel

J.R. is taken to the hospital following his shooting by Sue Ellen. She thinks about filing murder charges against J.R. for Nicholas' death while also facing attempted murder charges of her own. Carter McKay meets Clayton and inquires about buying Ray's ranch. Cliff and April look for Pam. Bobby and Jeremy Wendell clash.

The Best Laid Plans

Sue Ellen wants to work with Bobby against J.R. Charlie looks for assistance in dealing with Ray. Laurel Ellis' ex-boyfriend arrives in Dallas. Christopher's custody trial could be cancelled.

Lovers and Other Liars

Dandy Dandridge becomes violent after Cliff closes down their drilling. Lisa ends up stalking Christopher. Ray worries that Bobby doesn't want him to marry Jenna. Sue Ellen finds out that J.R. has been unfaithful again.

Bedtime Stories

Ray and Jenna announce their engagement.; Cliff decides that he has had enough of Dandy Dandridge. Bobby ens up cutting all ties with Lisa Alden. J.R. pursues Kimberly Cryder and plots revenge against Weststar.

After the Fall: Ewing Rise

Pam is taken to the hospital with third-degree burns leaving Bobby feeling grief-stricken. J.R. starts a new comany called J.R.E. Industries. Jenna enjoys bonding with her new baby. Cliff is concerned that he's let down the memory of his father.

War and Peace

Pam accuses her brother of having a revenge obsession against the Ewing famly. The court rules in the matter of who owns Jamie's 10% share of Ewing Oil. Ray attempts to adjust to life with Jenna and Charlie. Sue Ellen wants Mandy back at Valentine.
Worst Episodes of Dallas
Charade

After kidnapping April, Sheila forces Bobby to act as her husband. Meanwhile, James plays a risky game of high stakes poker; Cliff and Liz's relationship continues; and J.R. rounds the other inmates up to help him in tricking Morrisey into confessing.

Win Some, Lose Some

Bobby is faced with a moral dilemma when Jory is kidnapped. Meanwhile, J.R. begins his plot against LeeAnn.

The Phoenix

As J.R. makes his return to Ewing Oil, Ray faces conflict with Bobby and Donna. Meanwhile, Lucy is stalked by her photographer friend.

Conundrum (1)

While contemplating suicide, J.R. has a visit from Adam who takes him on journey to see how life would be if the Ewing family had never existed.

Charlie

Cliff believes that there is a conspiracy going on between JR and Wendell.

Head of the Family

While J.R. recovers from the devistation of Jock's death, Bobby takes over Ewing Oil. Meanwhile, Bobby lies to Pam about where the baby come from.

It's Me Again

J.R. wants Kimberly to prove herself to him if he's to leave Sue Ellen for her. Jenna might not be over Bobby. Clayton meets the model from the painting. Charlie is discovered fooling around with Randy again. Nicholas embezzles money from Sue Ellen. Cliff receives a buyout offer.

Terminus

Back in control of Ewing Oil, J.R. sets out to get even with James, Sly, and Melinda Carlisle. Meanwhile, Bobby makes a daring attempt to rescue April from Sheila.

Reel Life

Bobby and April continue seeing each other, though somebody is out to scare her. Carter is welcomed back at Weststar. Miss Ellie is surprised by a birthday card addressed to Jock. Sue Ellen warns Cally that she'll have to fight to make her marriage work. Sue Ellen issues a threat to J.R.

Shadow Games

Pam and Matt make their way to Colombia.; Sue Ellen's stability causes J.R. reevaluate her. Clayton finds out that Miss Ellie has been helping him. Donna confides to Miss Ellie that her baby would've been disabled. Jenna becomes more and more despondant over Bobby's death.

Barbecue Two

Miss Ellie puts together a homecoming barbecue when she learns that Jock is coming home from South Africa. However, the plans are put on hold when the family receives a devistating phone call.

The Prodigal

Katherine need help from J.R. after Cliff is given power at Wentworth Tool and Dye. Donna discovers a dreadful secret from the Ewing and Culver family pasts. J.R. manages to get his hands on Christopher's birth records.

Fathers and Other Strangers

J.R. and Cally welcome Vanessa at Southfork. Miss Ellie and Clayton meet Sarah Ewing and find out about Jock's past in World War II when he helped others. Carter receives some bad news about an oil tanker. James ends up making a shocking claim about his true parentage to the Ewings at the Oil Baron's Club.

Trompe L'Oeil

Miss Ellie reveals that Wes claims to be Jock; April, Jack's ex-wife arrives in Dallas; and J.R. sets out to expand Ewing Oil.

Bells Are Ringing

The shocking news that Jenna is carrying Bobby's baby stops the wedding. Meanwhile, J.R. continues to make the cost of oil rise.

A Death in the Family

Jamie's death leaves ownership of 10% of Ewing Oil open to question. Ray wonders if he should smear Donna's name during the divorce proceedings. J.R. and April look for Jack. Sue Ellen employs a new Valentine Girl for her Dallas store.

Mummy's Revenge

Clayton's heart problem sees him ending up in the hospital. Casey Denault becomes fed up with his relationship with Marilee Stone. Sue Ellen comes to a decision about taking April on as a partner. J.R. investigates Wilson Cryder's wife. Bobby ends up receiving a surprise from Pam.

Mission to Moscow

Bobby and J.R. travel to Moscow to find out more about the dealings in Europe. Clayton gets help fwith his memory problems. Sue Ellen discovers that revisting the past is tougher than she thought it would be. Cliff attempts to commit to Afton. Cally and Vanessa meet.

The Wedding

It is the day of J.R. and Sue Ellen's wedding. Ray doesn't want Mickey becoming involved with Lucy. The Cartel wants J.R. to stop over-producing crude oil. Donna comes a decision about serving on the Texas Energy Commission.

Power Play

Much to Kristin's surprise, J.R. convinces Alan to marry Lucy.

Blackmail

Bobby finds himself being questioned about Farraday's murder. The rest of the family await word about Lucy's kidnapping. Donna reveals what she found out about Jock and Sam's scheme.

Conundrum (2)

Adam takes J.R. on an It's A Wonderful Life-esque journey just as Bobby hears a gunshot ring out from J.R.'s room.

Denial

The reality of Jock's death hits J.R. hard. Meanwhile, Miss Ellie stops Jock's will from being read and Ray and Donna's relationship begins to fall apart.

Anniversary

J.R. arranges a job opportunity so that Cliff will be out of Dallas. He then attempts to reunite with Sue Ellen. Donna finds Ray with another woman;.Bobby buys a business for Pam to run. Evelyn informs Lucy that she wants to be with Mitch.

True Confessions

Jenna tells Bobby the reasons why she named him as the father on Charlie's birth certificate.

Mastectomy (1)

Miss Ellie worries that her marriage will fal apart when she believes she has breast cancer. Meanwhile, Sue Ellen has a fling with Dusty, the cowboy; and Alan furthers J.R.'s plan.

Tough Love

Bobby has to explain to Christopher why Pam has disappeared. Jenna attempts to reach out to Bobby. Dandy has a surprise for Cliff. Nicholas Pearce comes up with the idea that Sue Ellen works with April. J.R. receives information about Wilson Cryder from Serena.

Shadows

Miss Ellie ends up realizing that Clayton is still feeling sensitive about her past with Jock.

Malice in Dallas

Christopher's custody trial gets under way. April discovers the truth about Nicholas' real identity. Miss Ellie has trouble dealing with Clayton's actions. Charlie's scholastic performance concerns Jenna and Ray.

The Lesson

Lucy is playing hooky, and the only person who will actually make sure she get's to school is her new aunt, Pam. But Lucy finds a new way to get out of school, a phony sexual harassment case against her pricipal. It works, but Lucy soon becomes a victime of her own lies as Roger sees the who thing and blackmails Lucy. He can clear the pricncipals name, but only if Lucy "satisfies" him.

Deja Vu

Pam attempts to hide her happiness after she learns that Bobby's wedding was cancelled.

Sentences

Bobby attempts to prove Jenna's innocence following her conviction J.R. blackmails a TEC member. Sue Ellen threatens to get a divorce. Cliff and Jamie grow closer.

The Way We Were

Cally attempts to keep Bobby and J.R. on good terms with each another. Sue Ellen grows closer to Don. Tommy becomes involved with drugs. Cliff wants some answers from April.

Eye of the Beholder

Sue Ellen is left upset after she sees Peter with Lucy. Ellie decides not to marry Clayton.

Trial and Error

Pam finally accepts that Mark is really dead. Ray becomes tired of Donna's oil business.

The Split

Jock unveils the new plan for Ewing Oil. Meanwhile, Ray's development runs into problems and Donna's book is published.

Waterloo at Southfork

Miss Ellie turns on J.R. as J.R. tries to get Sue Ellen declared an unfit mother. Meanwhile, Ray pulls out of his development deal.

Return to Camelot (2)

As J.R. plots to get Donna out of Dallas, a disaster strikes at Ewing 12. Meanwhile, a new ranch hand is hired at Southfork.

When the Bough Breaks

Jenna is quizzed by Bobby about Charlie's father. Peter considers having a baby with Sue Ellen.

Past Imperfect

J.R. is determined to break up Ellie and Clayton's engagement. Jenna is not happy after Bobby buys her a boutique to secure her own independence.

Peter's Principles

Mark is not happy with Pam for meeting Bobby. Sue Ellen ends up giving in to her passion for Peter. J.R. investigates Clayton's family.

Gone, But Not Forgotten

Cliff and J.R. continue to clash -- J.R. hatches a plot to get John Ross back, but Cliff decides to leave Dallas. Meanwhile, Lucy tries to repair her marriage.

The Quest

J.R. sets out to put an end to Cliff's potential political career, but is surprised when he learns who else is looking into having a political career. Meanwhile, Sue Ellen believes she has a stalker.

My Father, My Son

J.R. wants Ray's Ewing Oil voting shares and to ruin Sue Ellen and Cliff's friendship. Bobby manages to make some inroads into adopting Christopher. Donna begins to work on her next book. After seeing Mitch with somebody else, Lucy ends up with another man.

Brothers and Sisters

Katherine plots to make sure that Bobby sees Pam with Mark Graison. Holly isn't happy about J.R.'s Caribbean oil dealings. Clayton sells the Southern Cross and moves closer to Miss Ellie.

The Sting

Bobby and Ray are able to stop J.R.'s Cuban oil deal/ Walt and Holly vow to get revenge. Bobby warns Mark away from Pam. Mickey and Lucy kiss. Katherine wants to help J.R. in his fight against Cliff.

Curiosity Killed the Cat

Clayton attempts to shield Miss Ellie from his financial problems. Ray and Donna move into Southfork. Cliff attempts to make Mandy see that J.R. doesn't care about her. Jack disappears.

The Missing Link

Pam looks for answers about the emerald from Matt Cantrell. Mandy ends up double-crossing J.R. Jack is still missing. Sue Ellen starts a new job.

Return to Camelot (1)

Pam is shocked when Bobby is alive in her shower and learns that his death was just a dream. Meanwhile, J.R. moves forward with the proceedings to divorce Sue Ellen and Ray and Donna continue to have marital problems.

The Venezuelan Connection

Jock is torn between Bobby and J.R. when J.R. decides to take back control of Ewing Oil, but Bobby refuses to relinquish his position. Meanwhile, Pam continues to search for her mother and friends of Lucy meet Mitch Cooper.

The Ewing Blues

Miss Ellie feels conflicted about contesting Jock's will. Pam meets Mark Graison. Donna thinks about leaving the TEC. Holly wants to end her partnership with J.R.

Some Do… Some Don't

Sue Ellen is told by JR to finish her affair with Peter because he wants another baby.

Rock Bottom

After Sue Ellen gets drunk again, a worried Clayton and Miss Ellie look for her. Bobby's will is read, leaving Cliff hoping to take advantage of what it says. Mandy wants J.R. to divorce Sue Ellen.

Close Encounters

Angelica makes an appearance at the Southfork Rodeo. Sue Ellen's mother warns her to stay away from Dusty. J.R. offers Jack a position at Ewing Oil. Donna is rushed to the hospital.

The Big Shut Down

J.R. tries to seek revenge on the Farlow's by drying up their oil supply. Meanwhile, Bobby is able to buy information about Kristin's baby.

Aftermath

J.R. and Bobby start the contest to try and gain control of Ewing Oil. A plot to gain revenge sees Rebecca buying an oil company.

Twenty-Four Hours

The search for Jack increases as his sister is close to death. Donna begins working with people suffering from Down Syndrome. Angelica reveals the reason why Jack is so important to her. Pam looks for a way to work with Mark.

Out of the Frying Pan

J.R. finds himself being accused of raping Cally. Bobby ends up making a surprising offer for a partnership in Ewing Oil. Clayton and Carter have to deal with a water shortage on their ranches. Sue Ellen finalizes her divorce from J.R.

He-e-ere's Papa!

Cally wants a real wedding to be held at Southfork. J.R. is quizzed for answers surrounding Nicholas Pearce's death. Cliff looks at a real estate deal. Bobby hopes that Christopher will like Tracey.

Fallen Idol

Guzzler, an old friend of Bobby's arrives in Dallas and the two decide to do business together by opening a shopping mall in Southfork. However, the rest of the Ewings are strongly against their plan.

Shattered Dreams

Jamie is offered a job by Cliff. Pam admits that she's still in love with Bobby.

Acceptance

Miss Ellie decides to accept that Jock is dead and comes to a decision on Donna's book. Bobby tries to help the police set up a sting to catch Farraday's killers. Cliff ends up being fired for embezzlement by his mother; J.R. attempts to win back Sue Ellen.

Five Dollars a Barrel

Cliff confronts J.R. about the note he is holding for the Ewings and threatens foreclosure. Meanwhile, Bobby uncovers a link between Kristin and J.R.

Homecoming

Pam decides to hire a salvage expert to find out what really happened to Mark in the plane crash.

Survival

Sue Ellen and Pamela fear the worst about their husbands when they receive news that an Ewing Oil plane has crashed.

Counter Attack

The war with Carter gets worse. April manages to outmaneuver Casey. Sue Ellen worries that she's lost John Ross for good. J.R. looks for help in dealing with his Haleyville ordeal.

Where There's a Will

J.R. attempts to get an early look at Jock's will. Lucy reveals the truth to Pam. Sue Ellen thinks about if she really wants to marry J.R. Marilee Stone offers Cliff a job. Ray learns about Amos Krebbs' health problems.

Fringe Benefits

Afton and Sue Ellen attempt to help their men gain a lucrative refinery contract. J.R. isn't happy about aeeing Miss Ellie socializing with men. Pam attempts to convince Bobby to end the contest for Ewing Oil.

Pillow Talk

J.R. is determined to gain revenge against Sue Ellen for screwing him out of Weststar. Bobby and Kay attempt to keep their relationship going. Ray attempts to cut Connie loose. Miss Ellie decides on how to handle Clayton. Cliff offers a gas field to Jeremy.

Strange Alliance

Jenna wants Bobby to sort out the way he is feelings. Lucy wonders why Peter won't go on a date with her.

Blow Up

Lucy works outs that Peter and Sue Ellen have been seeing one another. JR and Jessica make plans to stop the wedding.

Those Eyes

Clayton and Miss Ellie continue to look for Sue Ellen. Pam finds herself being courted by two offers for Christopher's Ewing Oil shares. J.R. and Dusty face off over Sue Ellen.

Dire Straits

Mark and Cliff attempt to secure Pam's release. Jenna's depression increases. Donna ends up going grows closer to a disabled child. J.R. believes that he understands Dimitri. Mandy admits her treachery.

J.R. Rising

J.R. attempts to get a much bigger piece of the Marinos deal. Ray's manslaughter conviction could ruin the adoption. Matt makes an emerald strike. Angelica returns to America.

Territorial Imperative

While everyone looks into the shocking claim that Wes is Jock, Cliff goes after April's share of Ewing Oil. Meanwhile, Mandy and Sue Ellen pair up to embarrass J.R. and Donna suspects that Ray is having an affair.

Start the Revolution With Me

J.R. sets out to exact revenge on the Asian government after it takes over Ewing Oil wells. Meanwhile, Bobby looks into solar energy.

The Brothers Ewing

The Ewing brothers attempt to protect the family fortune. Sue Ellen takes a trip overseas.

Night Visitor

J.R.'s anxiety causes Bobby ro become suspicious that he's done something to put the family in danger. Cliff comes to a decision about Jeremy Wendell's proposal. April continues to try and gain a share of Ewing Oil.Ray wants custody of his and Donna's child.

Thrice in a Lifetime

The cartel joins Cliff in the battle against J.R. Pam and Mark make wedding plans. Angelica moves forward with her plans for revenge scheme. Donna and Ray have to face more obstacles in their quest to adopt Tony.

Pari Per Sue

While Sue Ellen goes out of her way to embarrass J.R., Donna and Ray's marriage continues to be strained by Donna's lobbying. Meanwhile, Cliff sets out to get Jack's portion of Ewing Oil.

And Away We Go!

Tracey leaves to take care of Tommy. J.R. and Cally manage to get Helstrom into a compromising situation at a Western bar. Bobby sees April in the hospital. Afton returns to Dallas.

Sex, Lies and Videotape

J.R. and Cally manage to repair their relationship. Carter traps Cliff in a sexual blackmail plot. James disapproves of his father's business tactics. Kay wants to know what Bobby's intentions are towards April. Bobby sells Ewing Oil assets to pay for the oil clean-up.

Runaway

It's Lucy's birthday, but after a fight with Jock she runs away from home.

Sins of the Fathers

Jenna is scared that she could have killed Marchetta.

The Verdict

The jury gives their verdict at Jenna's trial. Ray attempts to get Donna to agree to come back home. J.R. hopes to use seduction to get a well opened again.

The Investigation

Cliff attempts to get money from Sue Ellen. Bobby and Pam attempt to find Lucy. Bobby receives a visit from Farraday's associates.

Once and Future King

J.R. must juggle trying to save the oil industry and dealing with Sue Ellen's lingerie business. Meanwhile, Miss Ellie makes a shocking discovery.

Enigma

Wes makes a shocking announcement to Miss Ellie. Meanwhile, Ewing Oil must seek out a loan.

April Showers

Cally wants to improve the way she speaks. Sue Ellen begins casting her movie. April admits that she has feelings for Bobby. The situation becomes more desperate for Tommy. Ewing Oil has a major new deal in the works.

Morning After

Cliff's comments about Jock and Digger don't sit to well with the Ewing family. After Jenna and Bobby spend the night together, Katherine is upset at not being Bobby's date. J.R. wonders if Charlie could be Bobby's daughter.

Twelve Mile Limit

Mark asks Pam to marry him. Edgar is discovered unconscious in his hotel room.

Winds of Vengeance

Trouble occurs in the House of Ewing, when J.R.'s affair reaches the wrong men

Blocked

J.R.'s plot to dry up the Farlows' oil backfires. Meanwhile, Pam continues to withdraw from the family.

Vengeance

Cliff ends up falling for the fake land deal. J.R.'s belief that's he's Christopher's father ends up leading to a blackmail plot. Lucy's request for a different photographer annoys Roger.

Post Nuptial

Cliff fighrs with J.R. Donnais concerned that being on the TEC will cause more family problems. Bobby believes that J.R. is involved in illegal oil sales.

A Ewing is a Ewing

Cliff wants J.R. to run for office and be out of the oil business. Mark maintains an interest in Pam. Miss Ellie take a holiday in Galveston. Bobby thinks that J.R. has the TEC in his back pocket.

Offshore Crude

Sue Ellen reminds JR that they have an open marriage as she desperately attempts to stay away from Peter.

Where is Poppa?

JR and Peter find out that Sue Ellen miscarried as a result of the accident. Mark pressures Pam for an answer to his marriage proposal.

Winds of War

Lucy and Eddie begin working together. Bobby ends up being contacted about a ransom.

Suffer the Little Children

Cliff attempts to repair his relationships with both Jamie and Pam. Sue Ellen restarts the custody battle with J.R.

The Prize

John Ross runs away as his parents battle it out to gain custody of him. Angelica attempts to push through her deal with Ewing Oil. J.R. continues to investigate her motives.

Missing

J.R. and local authorities attempt to find Pam who has disappeared in Colombia. Jack gives into Grace's charms. Mandy stops working for Cliff.

Masquerade

J.R. and Jack have no clue of the danger they're in at the Martinique conference. Pam begins to question her role at Ewing Oil. Jenna comes close to a complete mental breakdown.

Fathers and Sons and Fathers and Sons

The men of the Ewing clan leave together on a cattle drive. Meanwhile, Carter goes after Johnny Dancer's real murderer and a surprise visitor arrives at Southfork in search of James.

Digger's Daughter

Bobby has a wife, and no one in the house of Ewing wants her there. Pamela Barnes is the daught of the most hated man in Jock' history, Digger. This marriage of Bobby and Pam should end the end the Barnes-Ewing Feud, but it only served to escalate it.

No More Mister Nice Guy (1)

J.R. is rushed to the hospital in critical condition following his gunshot wound. As the police investigate, they discover many people have the motive for shooting J.R. and everyone patiently waits by J.R.'s bedside hoping he will wake up and identify the shooter.

Making of a President

As J.R. returns to his position at Ewing Oil, J.R. undergoes a public relations campaign in order to help his image. Meanwhile, Sue Ellen finds Pam with Alex and Miss Ellie continues to be angry with Jock.
Dallas Episode Guide
Digger's Daughter

Bobby has a wife, and no one in the house of Ewing wants her there. Pamela Barnes is the daught of the most hated man in Jock' history, Digger. This marriage of Bobby and Pam should end the end the Barnes-Ewing Feud, but it only served to escalate it.

The Lesson

Lucy is playing hooky, and the only person who will actually make sure she get's to school is her new aunt, Pam. But Lucy finds a new way to get out of school, a phony sexual harassment case against her pricipal. It works, but Lucy soon becomes a victime of her own lies as Roger sees the who thing and blackmails Lucy. He can clear the pricncipals name, but only if Lucy "satisfies" him.

Spy in the House

Pam's brother, Cliff, is unhappy about her getting married to a Ewing. Cliff ends up with a document Pam was supposed to give to Ewing Oil.

Winds of Vengeance

Trouble occurs in the House of Ewing, when J.R.'s affair reaches the wrong men

Barbecue

It's time for the annual Ewing Barbecue (where the Ewings feed half of Texas) but there is an unexpected guest, Digger Barnes. But this guest comes along side of unexpected news, Pam's pregnant!
Shows for Fans of Dallas