NCIS Episode Rating Graph
Sep 2003 - present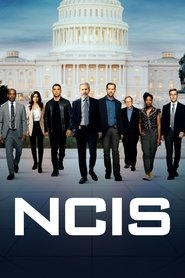 Browse episode ratings trends for NCIS. Simply click on the interactive rating graph to explore the best and worst of NCIS's 458 episodes.
The best rated episodes of NCIS are:
Till Death Do Us Part S9E24 rated 8.3
Family First S13E24 rated 8.3
Twilight S2E23 rated 8.3
Judgment Day (2) S5E19 rated 8.3
Heartland S6E4 rated 8.2
Shabbat Shalom S10E11 rated 8.2
Honor Thy Father S11E24 rated 8.2
Damned If You Do S10E24 rated 8.2
Berlin S10E21 rated 8.2
Seek S10E18 rated 8.2
The lowest rated episodes of NCIS are:
The Good Fighter S20E6 rated 7.4
Sturgeon Season S18E1 rated 7.4
Turkey Trot S20E8 rated 7.5
No Good Deed S12E20 rated 7.5
Peacekeeper S19E8 rated 7.5
Old Wounds S20E14 rated 7.5
Second Opinion S20E20 rated 7.5
Bears and Cubs S16E16 rated 7.5
Big Rig S20E12 rated 7.5
Unusual Suspects S20E15 rated 7.5
The first episode of NCIS aired on September 23, 2003.
The last episode of NCIS aired on May 22, 2023.
There are 458 episodes of NCIS.
There are 21 seasons of NCIS.
NCIS is set to return for future episodes.
Best Episodes of NCIS
Till Death Do Us Part

Terrorism shakes the foundations of the Navy and NCIS to such an extent that Gibbs and the team face surprises that will devastate them.

Family First

NCIS, FBI and MI6 continue an international manhunt for an escaped British spy who is targeting current and former agents.

Twilight

A group of serial terrorists seek revenge and send Ari (guest star Rudolf Martin) on an assignment to kill Gibbs. The NCIS team goes on a hunt after him, but when they discover that Ari has a bigger plan, it is already too late... the NCIS team will have to face the death of one of their team members...

Judgment Day (2)

When one of their own is killed, the team must find the killer before they get to another member of the team, Gibbs. In an emotional investigation, the team tries to stay together, against the wishes of Assistant Director Vance.

Heartland

When a murder investigation leads the team to Gibbs' hometown, secrets about his past are revealed.

Shabbat Shalom

While the NCIS team investigates the link to a dead journalist and a Navy petty officer, Ziva is taken aback by the sudden emotional visit by her father, who she hasn't seen in more than two years. While Ziva questions the purpose of her father's visit as the Director of Mossad, her father insists he is in the U.S. strictly to see his daughter for Shabbat dinner.

Honor Thy Father

The NCIS team investigates whether a fire on a U.S. Navy ship that served as a secret detention site for indicted terrorists was accidental or an intentional diversion for an escape. Meanwhile, Gibbs travels to his childhood home following news of his father's passing.

Damned If You Do

The international manhunt for Eli David's killer turns into a federal witch hunt against Gibbs and the team, which questions their unconventional methods and threatens their future at the agency.

Berlin

Ziva continues to pursue revenge against Eli's killer, Ilan Bodnar, and Vance continues to endorse her actions despite orders from Homeland Security to rein them in.

Seek

A widowed Marine wife, whose husband was seemingly killed by a Taliban sniper, asks Gibbs' help to find out the truth. Meanwhile Vance is conducting interviews for a nanny.

Rule Fifty-One

Gibbs heads to Mexico to face his demons and make a startling decision.

SWAK

When Tony opens a mysterious letter thinking it's for him, a small puff of white powder comes out and it releases a possible deadly virus. Kate calls for help and soon she and Tony are isolated in a bio-hazard isolation room for precausion. McGee and Gibbs work to discover who sent the envelope and how to cure their friends before its too late for them. Meanwhile, Tony's health gets worse...

Judgment Day (1)

When a former NCIS agent is found dead, the entire team is put in danger as they hunt after the killer.

Hiatus (2)

The NCIS team must work on an assignment against a terrorist group without Gibbs, who is still recovering from the explosion. Gibbs has to fight with memory loss, while he's visited by his mentor and his former boss. His help is needed, expecially when the team discovers that Gibbs is the only person who has informations about the terrorists' plans, so he needs to retrieve his memory before the terrorists attack.

Double Blind

A Department of Defense investigator scrutinizes the NCIS team's response to the Bodnar case involving the murder of Ziva's father and Vance's wife. Meanwhile, the team examines whether a Petty Officer is suffering from paranoia or if his claims of being followed are tied to a matter of national security.

Pyramid

The lives of NCIS members are in jeopardy when they come face-to-face with the infamous Port-to-Port killer, on the eighth season finale of NCIS.

Truth or Consequences

As the hunt for Ziva's replacement begins, Gibbs and his remaining team members must head back to work with the past still weighing heavily on their minds.

Keep Going

During an NCIS hit-and-run investigation, Palmer joins a stranger on the outside ledge of a building in an attempt to save his life.

Past, Present, and Future

Determined to locate Ziva, Tony chases leads in Israel in search of her current whereabouts. Meanwhile, Gibbs and the team continue the hunt for Parsa and his growing terrorist ring.

Shiva

In the aftermath of an event that strikes close to home, the NCIS team unites to seek answers and demand justice in order to protect their most vulnerable colleagues.

Call of Silence

Ernie Yost, an elder Marine veteran confesses to murdering his best friends almost 60 years ago in a war battle and the NCIS's job is to solve all the secrets and save Ernie from prison.

Kill Ari (2)

Still stressed over Kate's death, Gibbs is even more hurt when Ari kidnaps Ducky and decides to play with his mind. Gibbs sends Tony to follow Ziva, and after Jenny and Gibbs are almost shot to death, he is even more determined to finish once and for all with Ari, and Ziva's strange connection to Ari will be just the help that he needs.

Devil's Triad

Complications arise when the NCIS team discovers a link between a murder victim and the current boyfriend of Gibbs and Agent Fornell's ex-wife. Meanwhile, NSA Analyst Ellie Bishop adjusts to joining the NCIS team.

Aliyah

Ziva's homecoming to Israel with Gibbs and the team is not a happy reunion with her father, the enigmatic and powerful head of Mossad. As tensions rise, Gibbs is forced to make a decision that sends shock waves through NCIS.

Monsters and Men

A port authority officer's murder reveals a possible location for Parsa; Bishop reveals a past connection to the terrorist.

Gut Check

After discovering the Secretary of the Navy was bugged during a confidential briefing, NSA Analyst Eleanor "Ellie" Bishop, who predicted the security breach in exact detail two years ago, partners with the NCIS team on the case.

Revenge

In retaliation for the murders of Eli David and Jackie Vance, the NCIS team feverishly searches for Bodnar despite orders from Homeland Security to relinquish the case.

Patriot Down

When a colleague's murder sends shockwaves through the team, Gibbs uncovers a surprising link to the crime.

Devil's Trifecta

Gibbs teams up with FBI Agent Fornell on a joint NCIS/FBI investigation after Fornell becomes the target of a shooting, but they face an unexpected twist in the case when their mutual ex-wife, Diane Sterling, gets involved. Meanwhile, rumors run wild among the group after Diane stays overnight at McGee's.

Detour

The NCIS team races to track down Ducky and Jimmy after the two disappear while transporting a body from a crime scene.

Better Angels

After Gibbs leaves mid-case to help his father reconnect with a former war pilot, Tony and McGee argue over who should run lead on the team's investigation into the murder of a Marine Sergeant.

The Admiral's Daughter

Director Vance gives DiNozzo a special assignment to bring home an Admiral's daughter from Paris, but he must turn to his NCIS team for help after he enters a controversial crime scene.

A Desperate Man

When a Navy lieutenant commander is found dead in a building under construction, NCIS must search for a killer while dealing with interruptions from her distraught detective husband. Meanwhile, Ray's return has Ziva thinking about her future.

Engaged (1)

The NCIS team uncovers a discrepancy with DNA remains when investigating the crash of a military plane that had been transporting caskets.

Dead Reflection

The NCIS team tracks a Navy lieutenant's killer after a Pentagon security camera reveals a petty officer committing the crime. Meanwhile, Gibbs announces that Agent Barrett and her team will take over the Port-to-Port serial killer case.

Borderland

The team tries to track down a serial killer, while Abby heads south of the border to give a speech with McGee in tow.

Kill Chain

When a stolen drone is linked to the elusive terrorist Parsa, the NCIS team partners with the Department of Defense, including Gibb's former girlfriend Hollis Mann, to track down the device before it is used for a large scale attack. Meanwhile, McGee hesitates to ask for time off to attend a black-tie gala honoring his girlfriend.

Enemies Foreign (1)

The team is assigned to protect Ziva's father, when his attendance at a NCIS conference leads to some unexpected surprises.

Dagger

The team is forced to rely on information from questionable sources while trying to stop a criminal bent on stealing government secrets.

Shell Shock (2)

Gibbs continues to work with Captain Wescott while he retraces his steps in order to help the NCIS team track down a terrorist. With Thanksgiving on the horizon, Abby's enthusiasm for the NCIS family dinner is building, and Tony's curiosity is peaking when he learns Ziva is making special plans for the opera.

She

After a malnourished and confused 9-year-old is found hiding in a storage unit, NCIS reopens an old missing persons case when the girl is believed to be the daughter of a Navy recruit who disappeared 10 years ago. Also, Bishop discovers notes that Special Agent Ziva David kept on the case long after NCIS officially stopped investigating.

Devil's Triangle

The NCIS team searches for answers when the current husband of both Gibbs's and Fornell's ex-wife is suspiciously kidnapped.

A Man Walks Into a Bar ...

The NCIS team undergoes mandatory psych evaluations while investigating the death of a naval commander.

Up in Smoke

The NCIS team analyzes what secrets could be in the hands of a terrorist targeting the Navy when a high-tech bug is found inside a probationary agent's tooth. Meanwhile, the festivities for Jimmy Palmer's upcoming wedding continue with the bachelor party.

Two-Faced

To Gibbs' displeasure, Special Agent E.J. Barrett returns to lead the investigation of a seaman's death that may be connected to a series of port-related murders. Meanwhile, Ziva finally introduces her boyfriend, Ray, to the team.

Swan Song

After new evidence reveals that the Port-to-Port killer has infiltrated the agency, the NCIS teams chase every lead in a race to track him down.

Shooter

When a Marine photographer disappears prior to providing his testimony in an Army court-martial hearing, the NCIS team investigates both the murder he witnessed as well as his current piece on military veterans who are homeless in the D.C. area. Meanwhile, Abby tries to help a young homeless woman reconnect with her family.

Bête Noire

A terrorist holds Ducky, Gerald, and Kate hostage while NCIS investigate how exactly the terror organization member got a job at the navy base.

Requiem

Gibbs finds himself emotionally challenged when he agrees to investigate a crime connected to a friend of his daughter, who passed away years ago, and the investigation leads to a shocking conclusion.

Playing with Fire

The NCIS investigation of a fire on a Navy vessel reveals evidence that elevates security at all U.S. Navy facilities worldwide. Meanwhile, DiNozzo and Ziva travel to Italy when an explosive device is found hidden on a Navy ship.

Engaged (2)

As the NCIS team continues its search for a missing Marine, Gibbs and Ziva travel to her last known whereabouts in Afghanistan. Meanwhile, Tony reveals his deepest fears and Gibbs is forced to relive events from his past.

Alleged

After a Navy officer is found dead on a rural road, the NCIS team must ascertain if the murder was the result of a bar fight or because he knew too much about an attack on a fellow female officer. Meanwhile, DiNozzo and McGee start a juice cleanse to purge their bodies of impurities.

Caged

The NCIS team must reveal the truth behind the murder of a jail guard which resulted in a prison riot and McGee being held captive by the inmates.

Cloak

A strange delivery in a box arrived at the Navy facilities: The delivery driver and a Navy MP officer discover it is a sailor's corpse. A shocking revelation comes to light after the team is forced into playing a dangerous war game.

Dead Man Walking

When a Navy Lieutenant becomes the victim of radiation poisoning, the NCIS team must find the person who's behind the crime. The Lieutenant, who is working for the IAEA (International Atomic Energy Agency), claims that only his two colleagues knew about his assignment, and whoever it was, the person tried to stop the Lieutenant's next investigation.

Frame-Up

Tony is accused of murdering a woman whos body was found at Quantico and the team must prove his innocence. All the possible evidence prove that Tony is guilty and the team will give their best to set their agent and a friend free.

Double Back

In an effort to find the terrorist Parsa, Gibbs and the NCIS team track down one of his cohorts using evidence from the drone attack. Meanwhile, an emotionally shaken McGee struggles with the ramifications of the incident.

Under Covers

When bodies of two hired assassins are delivered to the NCIS team, Ziva & Tony go undercover assuming the victim's identities in order to find the person who hired the assassins for their mission. While working on the case, Ziva & Tony spend some quality time in a luxury hotel and the attraction between them arises. Gibbs discovers that his team is not the only one working on the case.

Semper Fidelis

After a security breach at the SecNav's residence leads to the death of an ICE agent, Gibbs and the team are forced to work with ICE and the FBI to find his killer. Meanwhile, Tony finally comes face-to-face with Michael Rivkin.

The Arizona

The team tries to verify the identity of Joe Smith, who claims he served on the U.S.S. Arizona during the attack on Pearl Harbor, and wants to be buried there upon his death.

Secrets

When a Navy captain is found dead with an unusual costume hidden under his uniform, NCIS uncovers a secret society of real-life super heroes and must track down the villain.

Sins of the Father

After Anthony DiNozzo, Sr. is found in a car with a dead body in the trunk and no memory of the previous night, the NCIS team must figure out if he is capable of murder. Meanwhile, Tony is sidelined for this case and must go against orders to try and prove his father's innocence.

Dead Letter

The NCIS team, alongside the FBI and MI6, continue an international manhunt for an escaped British spy who has left one colleague fighting for their life in ICU.

Rekindled

After a warehouse fire reveals missing Navy documents, posing a potential threat to national security, the NCIS team joins the Baltimore P.D. investigation, reuniting Tony with a boy from his past.

Spinning Wheel

After Ducky is attacked by a man claiming to have information about his half-brother who died decades ago, the NCIS team searches for the perpetrator, as Ducky recalls the final emotional days he had with his sibling. Also, with the holidays approaching, Bishop and Jake discuss the future of their relationship.

Chimera

While investigating a mysterious death on a top-secret naval research ship at sea, the NCIS team comes upon an abandoned ship which contains a deadly secret that may cost them their lives.

Gone

As the NCIS team investigates a teenage girl's abduction, Ziva and Abby work closely with her young friend who witnessed the kidnapping. As the investigation unfolds, Gibbs seeks help from a past contact, Miranda Pennebaker, a well-connected woman with questionable morals. Meanwhile, Tony gets jealous when he learns Ziva is making plans with a mysterious man.

House Divided

Season 15 begins with the NCIS team tirelessly searching for Gibbs and McGee two months after they were last seen fighting an elusive group of rebels in a Paraguay jungle. Meanwhile, Vance and Torres are summoned to a congressional hearing regarding the fallout from the Paraguay mission.

Two Steps Back

When evidence reveals an NCIS team member is a hitman's latest target, the team must search through old case files to determine who is seeking vengeance.

Bury Your Dead

The NCIS team uncovers a huge secret, as their mission to capture La Grenouille comes to an explosive and deadly conclusion.

Housekeeping

The investigation into the murder of a Navy Commander leads the NCIS team to E.J. Barrett's whereabouts.

Mona Lisa

Torres relies on his team's investigative skills after he wakes up on a dilapidated fishing boat and is covered in blood and unable to remember the last 12 hours.

Canary

The NCIS team takes on a renowned hacker who could hold the key to tracking down the most-wanted cyber-terrorist in the world, on NCIS.

Kill Ari (1)

After the terrorist's attack, the NCIS team is shocked and is trying to cope with Kate's sudden death, each in their own way. Now, their mission is to collect all the possible info on Ari and find a way to stop him before he does any more damage. Meanwhile, while feeling guilty over Kate's death, Gibbs is informed that the NCIS director is leaving, and the replacement is Jenny Shepard, a woman Gibbs worked with in the past and had a romantic history with.

Whiskey Tango Foxtrot

An explosion at a D.C. event that results in a casualty connected to the agency changes Parsons' perspective on Gibbs and the NCIS team. Meanwhile, without badges, DiNozzo and McGee investigate the case as civilians, despite the case's dangerous ties to each of them.

Enemies Domestic (2)

The team scrambles for answers after a shocking ambush reveals a new twist to their current investigation.

The Tell

The Secretary of the Navy partners Gibbs with Dr. Samantha Ryan after top secret information is leaked by someone on the inside.

Murder 2.0

Gibbs and his team are searching for a cyber serial killer who takes videos of his victims. The team quickly finds out that the video's of the dead victims are false.

Newborn King

When a Navy captain is killed in a hotel room, NCIS must track down and protect his very pregnant companion from unknown assailants. Meanwhile, Jimmy has problems of his own when he brings his future father-in-law to work.

Extreme Prejudice

With NCIS headquarters damaged by the bomb. Gibbs goes on the hunt for Harper Dearing and to bring him down once and for all.

Homesick

After a mysterious illness strikes children from military families, Gibbs and the team investigate the cause. Meanwhile, Abby and Jimmy partner with the Naval Medical Research Center to determine the strain of illness, all in hopes of delivering a cure before the holidays. Also, Director Vance struggles with forgiveness as his estranged father-in-law makes a surprise visit to his home.

Spider and the Fly

Gibbs must take desperate measures to protect his loved ones with Paloma Reynosa still on the loose.

Suspicion

When a high-level Marine intelligence officer is found murdered in a small motel room, the NCIS team must find the person who murdered him. After discovering that the person was dead for already three days, and that the town authorities already "investigated" the crime, Gibbs is determined to solve the case, which could be related to a terrorist cell, and not let the town authorities get in his way.

Friends and Lovers

When a dead body of a sailor is found in an abandoned part of the town, all the evidence seem to point that the person died from unintentional drug overdose, but when the team uncovers more evidence, it turns out to be a murder. Meanwhile, Tony bonds with a local detective while working on the case.

Safe Harbor

When a coast guard officer is gunned down on a cargo vessel, the NCIS team searches for the killer, but finds a Lebanese family seeking refuge on American soil. Meanwhile, Tony and McGee try and find the perfect woman for Gibbs.

Bulletproof

After uncovering faulty bulletproof vests in a truck filled with stolen U.S.M.C. merchandise, the NCIS team attempts to locate both the source and any vests that had been shipped to military personnel overseas.

Page Not Found

After returning to her job at the Department of Defense, McGee's girlfriend Delilah finds a break in a controversial case, prompting her to turn to the NCIS team for help. Meanwhile, McGee talks to DiNozzo about whether he should ask Delilah to move in.

Internal Affairs

The dead body of La Grenouille finally surfaces and the entire NCIS is put under the investigation by the FBI, with Jenny as the prime suspect for his murder.

Scope

The NCIS team re-examines an ambush on a group of Special Ops snipers in Iraq after an American couple is attacked in the same area six months later. When Gibbs discovers he needs the account of the lone survivor, Marine Gunnery Sergeant Aaron Davis, he tries to connect with the wounded warrior who is being treated for PTSD at Walter Reed Medical Center.

Crescent City (2)

Gibbs and Special Agent Pride chase leads in New Orleans after evidence points to a copycat of the infamous Privileged Killer. Meanwhile, Bishop sends DiNozzo a special souvenir from the Crescent City, as DiNozzo, McGee and the FBI continue to track political connections to the case from D.C.

Check

The NCIS team investigates copy-cat crime scenes while Gibbs navigates two ex-wives relentlessly trying to get his attention.

Dressed to Kill

Someone winds up dead when DiNozzo confronts a man impersonating a Navy officer; DiNozzo's father needs to share a secret with his son.

Grace Period

When a weekend call to the NCIS tip line from an unknown source about possible terrorist activity results in the death of two agents sent into a trap, the NCIS team will have to find out who were the people responsible with the help from Agent Paula Cassidy, who holds herself responsible for the tragedy.

Great Wide Open

Gibbs and McGee head to Alaska while the team works at home to uncover the conspiracy behind the serial killer.

The Lost Boys

The NCIS cyber case turns into a united global effort after evidence confirms "The Calling," an international terrorist group that recruits children through the internet, has been purchasing S-bombs off the black market.

Smoked

When a burnt and mummified body of a missing and wanted person is found on a Marine base, in a furnace, NCIS must work with FBI. The burnt man turns out to be a serial killer. The both teams visit the man's family and discover something shocking. Also, the NCIS team must deal with the book McGee wrote about them, using "fictional" characters.

Rule 91

While pursuing a dangerous arms dealer, the team is shocked when Bishop is implicated in an old NSA leak while Gibbs and Marcie realize the killer they've been tracking may be onto them.

The Namesake

A petty officer is gunned down in a billionaire's Ferrari and the investigation leads the NCIS team to discover a link to a man Gibbs was named after.

Nature of the Beast

Gibbs and the NCIS team have to find answers regarding Tony's months-long assignment when an NCIS agent is found dead.

Corporal Punishment

While trying to track down a delusional and violent Marine who thinks he's still in Iraq, the NCIS team will learn that the man has been the subject of a secret experiment - and it comes with a high price to pay.

Reveille

The terrorist from Bette Noir returns with a plan to attack the President. Gibbs and his team follow the clues to reveal his identity and find Kate who is kidnapped.

Ships in the Night

Gibbs and the NCIS team partner with a Coast Guard Investigative Service (CGIS) Agent to solve the murder of a Marine gunned down on a dinner boat.

Chasing Ghosts

While the team takes a missing persons case, Tony is disturbed by Ziva's way of coping with her father's death.

Daughters

Former FBI Agent Tobias Fornell pleads with Gibbs to do whatever is necessary to take down drug dealers and suppliers in the area after his daughter, Emily Fornell, is hospitalized from an opiate overdose. Gibbs is haunted by the personal aspects of the case and his history with vigilante justice.

The Good Son

A case hits close to home when the lead suspect in the murder of a petty officer is Director Vance's brother-in-law.

Out of the Frying Pan...

Gibbs questions Vance's motives when he is asked to interrogate a teenage boy accused of killing his retired Marine father.

Enemy on the Hill

The NCIS team searches for the person and motive behind a contract killer targeting a Navy Lieutenant Commander. Meanwhile, Abby uncovers new information about her family after undergoing tests for a kidney donation.

Under the Radar

The NCIS team must rely on Twitter for a case involving a missing Navy Lieutenant. Meanwhile, McGee misplaces his badge but withholds the information from Gibbs and the authorities.

Jet Lag

While on the flight back from Paris, Tony and Ziva realize that their assignment to protect a government witness in an embezzlement case is in great danger when they learn that an assassin is located on the same flight.

Neverland

NCIS feverishly investigates a global terrorist group that is recruiting teens via the Internet, following a deadly bombing overseas that results in an emotional and surprising loss for the team.

Cover Story

McGee is under high pressure during the murder investigation of a Petty Officer based on the character for his latest book, with very little information to go on.

Need to Know

Top-secret clearance from a Naval research laboratory is jeopardized when the murder of a Chief Petty Officer is connected to an international arms dealer. Meanwhile, Probationary Agent Ned Dorneget tries to butter up Gibbs in hopes of joining the team.

Sub Rosa

A decomposed body is discovered in a tub of acid at a naval base and Ducky and Abby learn that the victim was a submariner. Gibbs discovers that there have been no reports of a sub crewmember missing, so he deduces that one of the subs has an imposter on board. With this new information, the team must find out which sub the man posing as the victim is in and what intentions he may have towards the sub.

Rendezvous

When a Navy SEAL vanishes during an unsanctioned trip, Gibbs, McGee and Torres travel to an unpopulated area in Paraguay that's teeming with violent rebels.

Restless

The NCIS team uncovers a startling surprise after a young Marine shows up to his homecoming party with a fatal stab wound.

Collateral Damage

A Navy bank has been robbed. NCIS is responsible for the investigation. One of the new recruits assigned to the fraud unit, Special Agent Dwayne Wilson, joins the team to help.

Grounded

While stuck at the Dulles airport due to inclement weather, DiNozzo, Bishop and her husband Jake work an NCIS case involving an elevated terrorist threat at Northeast airports during the Thanksgiving travel surge. Jamie Bamber guest stars.

Homefront

When a 14-year-old foils a home invasion, Gibbs suspects the teenager is withholding pertinent details. Also, Director Vance and Senior FBI Agent Fornell travel to London as part of the ongoing escaped British spy case.

Out of the Darkness

Ziva surprises Gibbs with a cryptic warning, prompting him to question why she remained underground for years while being presumed dead by family and friends, and what led to her return.

Angel of Death

When Jenny returns from her European trip, the entire NCIS team will be forced to take a Homeland Security polygraph test, and the deepest secrets of each agent are about to be revealed. Plus, an unarmed Tony and Jeanne are held hostage by a ruthless drug dealer.

Date with Destiny

Sloane is adamant that a man who held her hostage and tortured her years ago in Afghanistan, and was believed to have been killed following her rescue, is alive and in D.C. Also, Vance and Gibbs fear Sloane is willing to risk everything to destroy this man.

Recovery

When the body of a missing NCIS facilities manager is found four months after disappearing on the day of the Navy Yard bombings, the NCIS team is assigned to investigate the strange case for one of their own. Meanwhile, the team is required to complete mandatory psych evaluations with a crisis counselor, and Gibbs is most concerned about Abby's recurring nightmares since the bombing.

Prime Suspect

A media frenzy surrounding an unidentified criminal prompts Gibbs' barber to question his son's involvement and ask for Gibbs' help in ruling out his son as a prime suspect.

Nearly Departed

While trying to find the serial killer Gibbs was after, the NCIS team discovers another person has been tracking the case as well.

Child's Play

Dead Marine's day job at a government think tank leads Gibbs and the team into the life of a 12-year-old prodigy who may be the killer's next target.

You Better Watch Out

It's Christmas time and Tony DiNozzo can't decide if he'll be naughty or nice when his dad, Anthony DiNozzo, Sr., comes to town for a visit. Meanwhile, the NCIS team is "following the money" in order to solve a murder investigation, and Abby is bursting with excitement over all the holiday festivities.

Shalom

When Ziva accidentally witnesses a political assassination, she must surrender to the FBI and deal with the consenquences without Gibbs's help, who is now enjoying his retirement. She learns that the FBI is looking for her and escapes, while the NCIS team, leaded by Tony, must prove that Ziva is innocent. However, when things get more complicated, Ziva seeks help from the one person that always trusted her, Gibbs.

Crescent City (1)

When a former NCIS agent's body washes ashore in New Orleans, Gibbs reunites with NCIS Special Agent Dwayne Cassius Pride (Scott Bakula) to determine if the murder was politically motivated or related to a well-known case.

Probie

While on duty, McGee kills a man who is later discovered to be an undercover police officer. When Jenny decides to approve the investigation on McGee, the NCIS team is forced to prove that McGee is not guilty, pushing Gibbs' relationship with Jen to the limit. Meanwhile, Tony is troubled by his past.

Identity Crisis

When Ducky realizes that one of his cadavers used for research is actually a victim of murder, the NCIS team identifies him as a criminal genius who is capable of deleting the past.

Once a Hero

When an honored Marine veteran is found dead in a hotel, the NCIS team must find out what happened to him. Soon they realize that the Marine didn't commit suicide and that he was a homeless man. After going through his stuff, they find compromising evidence against him, and Gibbs is determined to prove the man's innocence.

Hiatus (1)

While working on an assignment, Gibbs is seriously injured in an explosion, and taken to a hospital, where he recalls his painful past, which he has always hidden from others. The rest of the team must proceed with the investigation and put their feelings towards Gibbs's injury aside. Tony is left in charge, which may cause a bit of trouble.

Oil & Water

The Coast Guard Investigative Service works with the NCIS team when an explosion occurs on an oil rig; a mysterious prankster targets the team.

Alibi

The team is forced to take another look at a hit-and-run murder case; McGee becomes suspicious of Tony's unusual behavior.

Boxed In

While on investigation at a shipyard, looking for smuggled weapons, Tony and Ziva dissapear and it's up to NCIS to find them. Abby tries to track them down by tracking down their GPS chips, but they seem to be out of reach. Meanwhile, Tony and Ziva, hiding in a container, find evidence which could help them solve the case.

Silent Night

During the week of Christmas, The Team is Forced to work overtime when they discover their prime suspect had been dead for 17 years.

Baltimore

After Tony's ex-partner, Danny Price, appears to be the Port-to-Port Killer's latest victim, he revisits his days as a detective in Baltimore, including his first encounter with Gibbs.
Worst Episodes of NCIS
The Good Fighter

When an NCIS agent turns up dead and Kasie goes unaccounted for, the team must work quickly to find the killer.

Sturgeon Season

Gibbs and Fornell attempt to track down the leader of a drug ring who supplied drugs to Fornell's daughter. Also, the team deals with the case of a missing cadaver from the NCIS autopsy room.

Turkey Trot

After an unknown shooter causes chaos at an annual Thanksgiving 5K, time is of the essence for the NCIS team to find the culprit. Also, Kasie joins Knight for Thanksgiving lunch at Knight's sister's house.

No Good Deed

DiNozzo is partnered with his girlfriend ATF Special Agent Zoé Keates after evidence reveals that the murder weapon in an NCIS case was originally purchased for the controversial ATF sting operation "Operation Fast and Furious." Also, Anthony DiNozzo Sr. returns to town for a special dinner to meet his son's girlfriend.

Peacekeeper

NCIS investigates the case of a Navy reservist whose body is found in a beat-up car at the end of a gun range. Kasie weighs the pros and cons of buying a gun.

Old Wounds

Parker grapples with his emotions when a conman from his past turns up as a prime suspect in the murder of a navy officer transporting millions of dollars' worth of opioids.

Second Opinion

NCIS works to solve the murder of a senator's daughter who has a rebellious reputation and large online following. Also, Jimmy gets competitive with an old college rival.

Bears and Cubs

Jimmy is torn between family and work after his father-in-law, Ed, asks him to tamper with evidence from NCIS' current murder investigation. Also, Ed's poker buddy, Anthony DiNozzo, Sr., offers to help with the case.

Big Rig

When an old pal of Torres' comes to him, disheveled and bloodied for guidance amidst an undercover FBI operation and then disappears, NCIS helps track him down. Also, McGee prepares to be a contestant on a popular game show

Unusual Suspects

NCIS investigates the death of a ride-share driver who was found after a car accident. Also, Parker's dad, who is temporarily living with him, assists the team in their investigation.

Bridges

Parker discovers he's a victim of identity theft while investigating the unusual murder of a Navy ensign; Knight and Jimmy face hurdles in their relationship as their connection heightens.

The Artful Dodger

Evidence in an NCIS murder case reveals a rare painting on loan had been swapped for a fake, prompting DiNozzo, Sr. to share his knowledge and contacts of the black market art world with the team.

In the Spotlight

Agent Knight goes viral for saving a mother and child from a potentially fatal car accident.

Starting Over (I)

NCIS investigates the apparent suicide of a retired Navy officer who was in Palmer and Knight's grief group; Torres gets a call from NCIS Special Agent Jane Tennant to come to Hawai'i. The crossover continues on NCIS: Hawai'i S01E18 T'N'T (II).

Butterfly Effect

The NCIS team jumps into motion to investigate who is responsible for a potential bioterror attack at a strip mall parking garage; Knight's father deals with a health scare while in Japan.

First Steps

As NCIS investigates the cause of death of a reservist Navy SEAL surgeon, they're forced to bring Vance's daughter to help with a highly dangerous mission.

Docked

NCIS investigates the death of a man on a cruise ship whose body is discovered in the ship's sauna by none other than McGee's mother-in-law, Judy.

Collective Memory

When a hotshot financial advisor is found shot at a naval station, NCIS investigates the case by interviewing the victim's three-dimensional hologram of herself, which she created before her death.

False Start

NCIS investigates the death of a beloved Navy commander who trained some of the top athletes in the country.

Unearth

When a dead body is found at an ancient burial site that is thought to be cursed, the team tries to determine the motive and the symbolism behind the crime. Also, as Torres continues therapy with Dr. Grace, he discovers that their lives are in danger.

Double Trouble

Vance partners with Gibbs and returns to field duty when a murder case is connected to a former NCIS agent he locked up for stealing evidence.

Blast from the Past

A covert identity created for one of Gibbs' undercover cases from 20 years ago resurfaces when a murder victim is found living under the alias.

Evil Eye

In preparation for a role, a world-renowned actress shadows the NCIS team as they investigate a decapitation case.

Sangre

Evidence from the stabbing of a Marine Sergeant leads Torres to meet his father who left when he was a child.

Head Games

The NCIS team digs deep to investigate a Navy lieutenant who's accused of trying to murder her husband but has no memory of the attack. Also, Kasie navigates a potential medical scare.

Cadence

DiNozzo returns to the military academy he attended as a teen after a murdered Marine, who was an alumnus of the school, is found clutching the photo of a current student. Meanwhile, Bishop and her husband invite Gibbs and the team for a special dinner.

Heart Break

A strange case for Gibbs and his team opens when a Navy Commendar dies after successful surgery. While researching through commander's past, the team finds out that he collected a lot of enemies lately and tracks down a ensign making him the prime suspect. Soon Abby realizes that they got the wrong man...

The Truth Is Out There

When the body of a sailor is found after a party in an illegal night club, the team investigates a number of possible leads - including blackmail and accidental death.

Incognito

After a Marine is found murdered in Quantico hours after calling Gibbs to discuss a possible case, Bishop and McGee go undercover as a married couple to run surveillance on a Marine Lieutenant and his wife.

The Brat Pack

NCIS investigates a ring of clever teenage partygoers when a string of break-ins takes place at Marine Base Quantico. While working the case, Special Agent McGee forms a bond with one of the teens, Teagan Fields.

A Bowl of Cherries

A vice admiral tasks McGee with tracking down the hackers who infected his laptop with ransomware before the virus wipes out all his data. The cyberterrorism escalates when the virus spreads to the whole NCIS office. Quinn's family secret is revealed.

Last Dance

When an infamous arms dealer, Reymundo Diaz, is released from prison and bodies start piling up, Torres is forced to face the repercussions of his actions during an undercover operation he worked on years ago.

Higher Education

NCIS investigates the death of a college student who was killed while running across the street and had connections to McGee's wife, Delilah.

Viral

When a petty officer's murder matches the M.O. of a local serial killer, the NCIS team must determine if this is the killer's latest victim or the work of a copycat. Also, McGee and Delilah must learn to compromise before moving in together.

Pay to Play

The NCIS team investigates a series of escalating threats against congresswoman Jenna Flemming, while Director Vance oversees her temporary protection detail.

Love Lost

NCIS must investigate the Secretary of the Navy when her husband claims she tried to murder him.

Patience

The murder of a petty officer sparks a lead in a 40 year old airport bombing cold case that Gibbs and DiNozzo have been assigned to for the past two years. Also, McGee is jealous that he was not previously briefed on the cold case.

One Book, Two Covers

A Marine's murder has connections to a dirt bike gang that Torres joined while on an old undercover operation.

The Wake

A gruesome mishap at a Navy petty officer's gender-reveal party leads NCIS to the case of a missing teacher that was popularized on a true crime podcast.

Daddy Issues

McGee's personal life and professional life intersect when a dad from his children's school is linked to a break-in at a government storage bunker.

Déjà Vu

While investigating the murder of a seaman who was set to testify before a grand jury, the NCIS team uncovers the resurgence of an international human-trafficking ring. Also, McGee hopes to spend the night at a colleague's home after a storm causes massive power outages in the city.

Lost in Translation

Gibbs and Bishop travel to Afghanistan after the murder of a Marine in D.C. is linked to a terror group holding another Marine hostage overseas. Also, DiNozzo is upset that McGee was chosen to be the new face of NCIS for all recruitment brochures,

We Build, We Fight

Gibbs and the team investigate when a Navy lieutenant who is set to be the first openly gay servicemember to receive the Medal of Honor is murdered. Also, as his wife's due date approaches, Palmer prepares for fatherhood with an NCIS baby shower. Rocky Carroll makes his directorial debut.

Trapped

A petty officer is found murdered on a golf course, and McGee spends hours on the victim's ham radio trying to locate a key witness. Meanwhile, Palmer asks his co-workers to donate to a charity that builds playgrounds for kids of all abilities, and Torres surprises them with his generosity.

Blood And Treasure

The discovery of two dead bodies leads the NCIS team into the wild world of modern-day treasure hunting. Also, Gibbs and Fornell get deeper into their search for the opioid kingpin.

Musical Chairs

The NCIS team investigates the murder of a musician in the Navy's most elite band that performs at diplomatic events around the world.

The Immortals

The NCIS team investigates when a seaman's body is found at the bottom of the sea in his dress whites, with a ceremonial sword. They discover that he was addicted to a MMORPG. Now, the team must figure out how involved he was in the game and how far he would go to get revenge on his arch enemy, another sailor.

Switch

When an officer is shot to death on the freeway, the NCIS team takes upon the investigation. The first lead, a fact that the victim was leading a double life, takes them to a possible solution of the crime, but the tables are turned when the victim's dying message is discovered and it leads them to a totally different clue.

Knockout

The death of a boxer leads Vance to borrow the NCIS team and start investigating his death, while Gibbs digs into Vance's past.

True Believer

When Sloane's name is discovered in Afghanistan at the site of an abandoned bus with a dead driver, Gibbs accompanies her on a trip to find a group of girls who were kidnapped from the bus. McGee, Bishop and Torres track down a hacker who emailed compromising information to the Taliban.

Tailing Angie

When the lead suspect of an unsolved and high-profile robbery case is released from prison, the NCIS team resumes their investigation with an undercover stakeout.

Leave No Trace

Agent Knight's past resurfaces when her ex-boyfriend, a National Parks Service agent, teams up with NCIS to investigate a campsite murder.

Model Behavior

While filming a reality show on a Marine base, a supermodel dies and the NCIS team must discover who is the model's murderer. They discover a love triangle between the model and three other men, all suspects. Meanwhile, Jenny is disturbed by Gibbs when he doesn't want to attend an award ceremony in his honor.

Fight or Flight

When the body of a Navy lieutenant is discovered missing an eye, the NCIS investigation leads to the world of cage fighting.

Philly

When a missing MI6 Officer is linked to a murdered petty officer, Gibbs sends Quinn and Bishop to Philadelphia to work with MI6 Officer Clayton Reeves. Also, Quinn painfully recounts the NCIS case that made her leave field work.

Institutionalized

After a petty officer's son is found murdered at his "welcome home from prison" party, evidence suggests Kasie's lifelong best friend, Dante Brown, is the suspect.

No Vacancy

While investigating a Marine's murder, the NCIS team uncovers a labyrinth of live-streaming spy cameras hidden in the rooms of a Virginia motel.

A Weak Link

Gibbs' team investigates the death of a SEAL during a training exercise, and come to suspect that it wasn't an accident, but a murder.

A Family Matter (I)

Following the cliffhanger season 19 finale, with Special Agent Alden Parker still on the run with his ex-wife Vivian, the team investigates who from his past might have a personal vendetta against him in hopes of clearing Parker's name. Enlisting the help of NCIS: Hawai'i's Special Agent Jane Tennant and computer specialist Ernie Malick, who are in town meeting with director Leon Vance in preparation for a global military exercise, the group tracks down their prime suspect, The Raven. The crossover continues on NCIS: Hawai'i S02E01 Prisoners' Dilemma (II).

Sunburn

McGee and his wife Delilah's (Margo Harshman) Bahamian vacation turns into a high-stakes mission when a case NCIS is tracking of a dead escape room manager has ties to the island. Also, Gibbs fears the worst when his search for Fornell leads to blood.

Guardian

Agent Parker steps up to protect Director Vance after a terrifying home invasion. Also, the team detects advancements in Jessica and Jimmy's blossoming romance.

Privileged Information

When the NCIS team investigates a marine sergeant's tragic fall from a building, her doctor, Grace Confalone, confides in Gibbs and suggests he treat it as a murder investigation. Also, Torres searches for a place to live.

Blown Away

When members of an NCIS Regional Enforcement Action Capabilities Training Team (REACT) are killed during an explosion, NCIS Special Agent Jessica Knight (Katrina Law), the lone surviving member, helps crack the case using high tech body armor.

Personal Day

Gibbs calls on the team to assist DEA Agent Luis Mitchell with a case that keeps going cold, but DiNozzo discovers there is more to Gibbs' personal connection to the agent and his desire to help him succeed. Also, the team gossips about Gibbs' new look after he replaces his standard military haircut and polo shirt for a modern cut and tailored dress shirt.

UnSEALed

The team is looking for an ex-SEAL who escaped from prison in search of revenge. He is determined to find the real murderer of his wife.

Lonely Hearts

The lead suspect in an NCIS murder investigation is a woman Gibbs' friend, Phillip Brooks, met on a dating site. Also, Sloane has a secret admirer on Valentine's Day.

Cracked

Abby becomes fixated on solving a murder; DiNozzo's latest fling leads to an interesting Halloween.

Dark Secrets

After a seemingly happy and successful Navy lieutenant appears to have taken her own life, Gibbs and the team conduct a thorough investigation, interviewing family and friends from her past and present.

Pop Life

NCIS starts the investigation after petty officer Manda King is found dead in the bartender's bed. The suspect is the owner of the competing club where Manda's sister sings.

An Eye for an Eye

When a sailor officer receives a pair of blue eyeballs, the NCIS team starts investigating the case. Gibbs comes on a trace for a past Navy agent that does illegal work.

Sister City (I)

The passengers and crew of a private plane traveling from New Orleans to Washington, D.C., are poisoned and the evidence points to Abby's brother, the aircraft's missing chef. The episode continues on NCIS: New Orleans S2E12 Sister City (II).

Pledge of Allegiance

NCIS is called in when Navy Chief Warrant Officer Rafi Nazar is suspected of trying to sell stolen classified Navy software used to pilot combat drones.

Forced Entry

Laura Rowen (guest star Megan Ward), a Marine's wife, shoots an intruder in self defense when he is about to rape her. The team takes upon the case and finds out that the wife is leading a double life while her husband is serving overseas. Allegedly, she has been chatting with a stranger on the net and had no idea about his true intentions. The team believes that she might have lured him to her home, not knowing that he is a serial rapist...

Status Update

After the body of a thief is found in a Marine's house, NCIS discovers the calling card of a terror group Delilah and the Department of Defense have been tracking.

The Enemy Within

The NCIS team searches for a home-grown terrorist after a rescue mission in Syria reveals an American was involved in the capture of a social worker. Meanwhile, McGee and Bishop question DiNozzo's unusual behavior.

In a Nutshell

As the NCIS team investigates the death of a Navy officer murdered the same way as his parents a decade ago, they stumble across a storage container filled with dollhouses that display recreations of murder scenes. The team agrees to clean out their living spaces, but some have a harder time saying goodbye to their possessions than others.

Nonstop

The murder of a Petty Officer in a small town outside D.C. prompts NCIS to once again work with "The Sherlocks," a privately funded investigative team that includes their newest member, Anthony DiNozzo, Sr.

Vanished

The NCIS team is called in to investigate when a perfectly functioning Marine helicopter is found in the middle of a crop circle.

High Tide

Torres and Bishop go undercover as a criminal couple available for hire, during an NCIS sting operation tracking illegal drug-running out of the Norfolk civilian marina.

Perennial

Following an active shooter lockdown at a naval hospital, the team searches for a suspect who fled the scene; someone from Sloane's past is a key witness in the case.

Black Water

A dead body of a 2-year-missing Navy officer appears on the bottom of a lake. The team investigates the case with a help of a private detective. Meanwhile, a famous family offers a lot of money in exchange for the information about the missing body. The team is surprised when a bullet is found in a car. Now the dissapereance becomes a murder...

Terminal Leave

The team must protect an Iraq veteran due to the threats made by the terrorists. While trying to convince an FBI Agent Lina Reyes to help them, the team is convinced that they have discovered the bomber. However, more secrets are about to be revealed...

Fake It 'Till You Make It

Reeves sees his friend get kidnapped and the investigation reveals the primary suspect disappeared two days earlier with confidential military information. Meanwhile, an embarrassing photo from McGee's teen years becomes a popular meme.

A Many Splendored Thing

Bishop is more determined than ever to seek revenge for the murder of Qasim, her late boyfriend, after Gibbs and the team find a new lead in the Chen case. Also, Torres teaches the agents the art of pickpocketing.

Decompressed

Four deep sea divers stay inside a diving chamber with a deceased body in order to decompress. The dead body belongs to a retired petty officer who died in mysterious circumstances. The NCIS team will try to crack the case from land while the divers spend four days with the body.

Shell Game

After a kidnapped petty officer escapes her captor, NCIS uncovers a connection to her missing husband. Also, Abby knits the NCIS newbies personalized gifts.

Stranger in a Strange Land

NCIS works to solve the murder of a Marine private who appears to have been killed for helping an Afghan refugee. Also, Jimmy navigates the pressure of parenting his teenage daughter, who is eager to go out on an unchaperoned group date.

Too Many Cooks (I)

NCIS agents from Washington, D.C., Los Angeles and Hawai'i, all in D.C. to attend the retirement party of a beloved Federal Law Enforcement Training Center (FLETC) professor, find themselves jointly investigating his shocking suicide. The crossover continues on NCIS: Hawai'i S02E10 Deep Fake (II) and NCIS: Los Angeles S14E10 A Long Time Coming (III).

Thick As Thieves

Parker's delinquent past resurfaces when NCIS is called to Philadelphia to investigate the death of a Navy petty officer.

Double Identity

Gibbs and the team investigate the shooting of a Marine and uncovers more to his life than anyone would have ever imagined.

The Last Link

An old family friend, Army Corporal John Sydney, beseeches Gibbs to join him on a road trip to search for a missing military I.D. bracelet. Also, a Navy Lieutenant in NCIS protective custody is poisoned by an infamous drug dealer.

Crossing the Line

The NCIS team investigates a man overboard fatality from a Navy destroyer at sea. Also, Torres is frustrated with Vance's assignment to mentor three high school students.

Going Mobile

After the body of a Marine Lieutenant is found hidden under an 18-wheeler, the NCIS team tracks the vehicle's previous locations to pinpoint the crime scene and suspect. Also, Sloane encourages the team to sit down and talk about Ziva's recent reappearance.

Seadog

When a Navy commander's body washes up on shore along with the bodies of two drug runners, Gibbs refuses to believe that the sailor who was killed was dirty.

16 Years

The NCIS murder case of a retired Navy Lieutenant Commander forces Ducky to reveal his participation in a secret society that solves cold cases.

Love and War

The team discovers a link between a sergeant's murder and his possibly treasonous private life.

Saviors

DiNozzo is reunited with his ex-girlfriend, Jeanne Benoit, when insurgents in Sudan attack a group of volunteer doctors, including her husband. DiNozzo and McGee travel to the crime scene for the joint murder and kidnapping case and join the search for the missing doctors.

Family Ties

After McGee and Torres visit the home of a high schooler who witnessed a hit-and-run, her parents, Christopher and Julie Bell, flee with their daughter, leaving NCIS in the lurch. Also, Vance's daughter is arrested for shoplifting.

A Thousand Words

After a mural by a street artist and activist is stolen, the NCIS investigation leads to a conspiracy regarding a Navy contractor and the safety of ocean mammals. Also, Bishop shares a special connection with the street artist.

Schooled

The team searches for answers when the body of a well-regarded Navy technician in the Reserves is found floating in a lake where a popular community event is being held. Sloane is caught off-guard when her daughter makes an unexpected request.

Hit and Run

The NCIS team investigates a Marine's car accident and ignites some upsetting past memories for Abby as a young girl on the trail of her first "case".

Gut Punch

Vance assigns McGee, Torres, and Bishop to Covid compliance duty at a foreign affairs summit, where they discover a link to another NCIS team's murder case.

Hung Out to Dry

During a training exercise, a marine's parachute fails to open and he crashes into a parked car where two teenagers were making out. The NCIS team heads to the scene and has to determine if the marine's death was accidental or a murder.

Misconduct

The team investigates a cyclist killed in a hit and run. Gibbs prepares to testify against a financial advisor who stole millions from his Navy clients.

Being Bad

NCIS uncovers a bomb plot and a long-running theft ring while investigating a death at a Quantico reunion. Also Torres and Quinn adjust to life on Gibbs' team, including new seating arrangements in the squad room.

South by Southwest

When a fellow agent is murdered, the NCIS teams heads into the desert to locate a woman who might hold the answer to the mystery murder.

Iced

Gibbs and the team are called in when a couple of kids stumble upon the body of a missing Marine in a frozen lake. As the NCIS team searches the frozen lake bed for clues, they come across three more bullet-ridden bodies. During the autopsies, Ducky and Gibbs discover that the three additional victims had gang tattoos. With this crucial piece of information, the team works to uncover the Marine's connection with a deadly street gang.

Jack Knife

When a Marine is found dead, Gibbs, Fornell and the team hit the open road to bust an illegal trucking operation.

Boom

One of the NCIS agents is starstruck after the team investigates an explosion outside the home of Navy Petty Officer First Class Todd Nicholas and his wife, popular reality TV star Sheba Nicholas. Also, Vance continues physical therapy for the injuries sustained when he was held hostage.

Day in Court

In order to clear his name, a petty officer volunteers to be court martialed if NCIS agrees to conduct its own investigation after his murder case is dismissed due to a mishandled warrant. Also, Bishop and Jake discuss their marital problems.

Code of Conduct

When a Marine known for his practical jokes is found dead on Halloween Eve, the NCIS team discovers that the victim's "good-natured" pranks may have inspired ghoulish retribution. Meanwhile, Ziva tries to adjust to her new role on the team.

Birds of a Feather

When Agent Parker is framed for murder, the team puts their jobs and lives on the line to buy time and uncover the truth.

Ignition

When a Navy pilot is found dead under strange circumstances in a secluded area, the team finds themselves battling a no-nonsense attorney with a hidden agenda.

All Hands

After a civilian research vessel in the North Atlantic picks up a small boat of wounded Navy officers, NCIS arrives on the ship and is forced to hide after discovering terrorists on board. Also, Agent Knight takes a paper doll with her on the mission to capture photos for her niece's grade school class.

Exit Strategy

Torres' partner mysteriously vanishes during a stakeout with Metro P.D. The investigation uncovers new evidence from a decade-old murder case. Meanwhile, Ducky's friend, Cadence Darwin, presents him with a new opportunity during his guest lecture series.

Third Wheel

Gibbs' quiet vacation at his remote cabin is interrupted by a surprise visit from Tobias Fornell and Navy Captain Phillip Brooks, as well as a call from NCIS asking for his help locating a robber hiding in the woods near him.

Kompromat

When a suspicious murder occurs in the classified section of the National Archive, NCIS must investigate a string of Russian spy encounters that may be linked to the crime. Also, Jimmy accidentally makes a confession that could change the course of his relationship with Knight.

The Inside Man

The team must take a second look into the death of a lieutenant after the blogger who accused them of a cover-up ends up dead.

Black Sky

Agent Torres finds himself in prison as the team tries to stop an impending terror attack on U.S. soil.

Moonlighting

When an NCIS polygraph specialist's night job takes a dangerous turn, Gibbs, Fornell and the team have to uncover the truth.

Doppelgänger

The team takes upon another strange case when a telemarketer reports a possible murder of a petty officer who appeared to be dying over the phone. However, with the help of Virginia officials, the team finds out that officer's call was just a big joke using the computer skills, until he is actually found dead...

One Last Score

NCIS discovers that one of its former investigative assistants found brutally stabbed to death was selling details for how to rob a warehouse full of valuable possessions belonging to a woman convicted of fraud. Meanwhile, a new special agent joins the office.

Deception

When a Commander in charge of a shipment of fuel rods for nuclear power stations disappears, the NCIS team is called in. The team must solve the case in time, before the person who kidnapped the Commander finds out the secret location of the fuel rods or harms the Lt. Commander.

The Wall

The team must rely on an irritable Vietnam War veteran to solve a Marine's murder.

Wide Awake

NCIS investigates Marine Corporal Laney Alimonte after evidence suggests she murdered her neighbor while being treated for insomnia by a hypnotherapist. Also, Gibbs befriends his new neighbors after the 9-year-old's baseball crashes through his window.

Beastmaster

A gunnery sergeant's murder in a national park lead the team to join forces with the mounted police. While investigating the clues, they uncover a disturbing smuggling ring.

Capitol Offense

A distinguished senator asks Gibbs for help in solving the murder of a young female Naval officer.

Double Down

As Torres and Sloane run protection detail for U.S. Senator John Phillips in Afghanistan for the holidays, they must urgently return to the states after hearing the senator's son is in the ICU. Also, Gibbs and the team investigate the altercation that caused the life threatening injuries to the senator's son.

Lockdown

While visiting a pharmaceutical lab on a murder case, Abby is trapped with no communication to the outside world after armed men take over the building and hold everyone hostage.

Enemy Combatant

After NCIS Agent Bishop is sent to Gitmo to gather evidence for a Navy chaplain murder case, she questions her previous work at the NSA. Also, Bishop's brothers, John and Robert, visit for the Thanksgiving holiday and pester her co-workers to find out who she is dating.

Road Kill

The team investigates the death of a petty officer and discovers he may have been leading a violent secret life.

Brothers in Arms

Director Shepard makes a huge mistake by meeting a man alone to inform her about Le Grenouille, as their meeting turns into a murder of the informant. Now the NCIS team must gather all the existing info and try to finally hunt down their enemy.

Flight Plan

The NCIS team investigates an F-18 crash and the subsequent disappearance of the pilot; McGee reluctantly discusses a very personal decision with his teammates.

Singled Out

An abandoned car is found full of blood, registered to a missing Navy lieutenant. The NCIS team learns that the missing lieutenant was profiling men, trying to find a perfect man for herself. When they find out that the woman intended to go to a seminar at a local hotel, Ziva goes undercover to find more information. Ducky is busy going through the profiles of the men. Jenny makes a secret offer to Tony.

Head Case

While discovering an illegal automotive chop shop, the NCIS team stumbles upon a severed head of a Marine, hidden in one of the cars from the shop. When they find possible suspects, the team will have to find the rest of the body and find the murderer.

Dead Air

The team uncovers a sinister plan when a controversial DJ and a naval officer are shot to death.

Yankee White

While on Air Force One, a Navy commanding officer dies. Agents from the Navy NCIS decide to take the investigation into their own hands and also force a Secret Service Agent to help. Now the NCIS team has to figure out if the Navy Officer's death was of natural causes or not.
NCIS Episode Guide
Yankee White

While on Air Force One, a Navy commanding officer dies. Agents from the Navy NCIS decide to take the investigation into their own hands and also force a Secret Service Agent to help. Now the NCIS team has to figure out if the Navy Officer's death was of natural causes or not.

Hung Out to Dry

During a training exercise, a marine's parachute fails to open and he crashes into a parked car where two teenagers were making out. The NCIS team heads to the scene and has to determine if the marine's death was accidental or a murder.

Seadog

When a Navy commander's body washes up on shore along with the bodies of two drug runners, Gibbs refuses to believe that the sailor who was killed was dirty.

The Immortals

The NCIS team investigates when a seaman's body is found at the bottom of the sea in his dress whites, with a ceremonial sword. They discover that he was addicted to a MMORPG. Now, the team must figure out how involved he was in the game and how far he would go to get revenge on his arch enemy, another sailor.

The Curse

A Navy lieutenant who was reported missing nearly ten years ago has been found by a deer hunter. When the NCIS team arrives at the scene to investigate, they see that his remains have been mummified. Now, they have to find out what happened to him and what happened to the one million dollars that he had on his ship.

High Seas

An NCIS agent who used to work under Gibbs asks for the team's help investigating a case where sailors on an aircraft carrier are dying of a drug overdose, but have no history of any kind of drug abuse.

Sub Rosa

A decomposed body is discovered in a tub of acid at a naval base and Ducky and Abby learn that the victim was a submariner. Gibbs discovers that there have been no reports of a sub crewmember missing, so he deduces that one of the subs has an imposter on board. With this new information, the team must find out which sub the man posing as the victim is in and what intentions he may have towards the sub.

Minimum Security

The NCIS team head to Cuba to investigate a Navy translator's connection to smuggling at a detention center after he suddenly dies at the wheel of his car when returning to the U.S. from Guantanamo Bay.

Marine Down

After a marine widow receives a call from her dead husband, the NCIS team takes on the case and has to exhume the body to deduce whether the call was a prank or not.

Left for Dead

After being buried alive, a woman comes out of the grave with amnesia and the only thing she remembers is that there is a bomb aboard a Navy ship. While trying to help Jane Doe recover her identity, the team finds out that not everything is what it seemed at first.

Eye Spy

When a Navy commander, who was a technical advisor to a civilian contractor for a Navy weapon, is found dead on the beach, the NCIS team investigates the murder using satellite technology.

My Other Left Foot

The NCIS team is called in when a severed leg bearing a marine tattoo is found in a trash bin, leading them to a small town where a murder scheme is afoot.

One Shot, One Kill

The team investigates when a Marine recruitment officer is found shot to death by a sniper with a grudge, who leaves a white feather behind.

The Good Samaritan

A navy dentist stops near the parked car to help a stranded motorist who pulls out a gun. The team investigates a murder with the help from a local sheriff, Charley, when they find out about a the similar murder of the Navy civilian employee in the was going through the nasty divorce,the wife is suspected but her alibi is perfect.

Enigma

Gibbs risks his career when his former commanding officer is accused of stealing the funds.

Bête Noire

A terrorist holds Ducky, Gerald, and Kate hostage while NCIS investigate how exactly the terror organization member got a job at the navy base.

The Truth Is Out There

When the body of a sailor is found after a party in an illegal night club, the team investigates a number of possible leads - including blackmail and accidental death.

UnSEALed

The team is looking for an ex-SEAL who escaped from prison in search of revenge. He is determined to find the real murderer of his wife.

Dead Man Talking

An NCIS agent has been murdered while investigating a case and the team's job is to find out what happened...

Missing

A marine goes missing after a date with a reporter. During the investigation, the team discovers that three former members of his unit are dead and suspect the unit commander to be a serial killer.

Split Decision

When a body of a murdered marine is found in the forest, the investigation leads to the local militia and a weapon deal gone wrong.

A Weak Link

Gibbs' team investigates the death of a SEAL during a training exercise, and come to suspect that it wasn't an accident, but a murder.

Reveille

The terrorist from Bette Noir returns with a plan to attack the President. Gibbs and his team follow the clues to reveal his identity and find Kate who is kidnapped.
Shows for Fans of NCIS