VICE News Tonight Episode Rating Graph
Oct 2016 - May 2023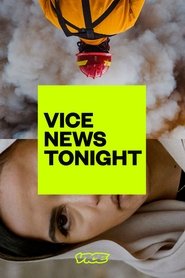 Browse episode ratings trends for VICE News Tonight. Simply click on the interactive rating graph to explore the best and worst of VICE News Tonight's 1004 episodes.
The best rated episodes of VICE News Tonight are:
Episode 42 S1E42 rated 10.0
Episode 32 S1E32 rated 10.0
Episode 11 S2E11 rated 9.4
Episode 169 S1E169 rated 9.3
Episode 208 S1E208 rated 9.2
Wednesday, February 10, 2021 S5E22 rated 9.0
Episode 193 S1E193 rated 9.0
Episode 124 S1E124 rated 9.0
Episode 115 S1E115 rated 9.0
Episode 39 S1E39 rated 9.0
The lowest rated episodes of VICE News Tonight are:
Thursday, September 9, 2021 S5E136 rated 4.5
Episode 133 S2E133 rated 5.0
Episode 77 S3E77 rated 5.0
Monday, March 9, 2020 S4E3 rated 5.0
VICE News Tonight 550 S3E82 rated 5.4
Episode 22 S1E22 rated 5.5
Episode 209 S1E209 rated 6.0
Episode 111 S2E111 rated 6.0
Episode 132 S2E132 rated 6.0
Episode 10 S3E10 rated 6.0
The first episode of VICE News Tonight aired on October 10, 2016.
The last episode of VICE News Tonight aired on May 25, 2023.
There are 1004 episodes of VICE News Tonight.
There are 7 seasons of VICE News Tonight.
VICE News Tonight has ended.
Best Episodes of VICE News Tonight
Episode 42

VICE News reports on Estonian citizens joining their country's volunteer militia -- the Estonian Defence League -- to protect themselves from Russian encroachment, and heads to New England for an up-close look at wind energy.

Episode 32

VICE News travels to Japan to witness the cleanup of Fukushima, and Black Keys drummer Patrick Carney provides his weekly music review.

Episode 11

Just yesterday, the DC Circuit Court of Appeals ruled that Jane Doe, an undocumented teenager being held in federal custody, could get an abortion. This morning, Doe underwent the procedure, which comes after a month of escalating legal battles with the Trump administration.

Episode 169

VICE visits a leadership summit for young conservative women--and explores why their support is crucial for the GOP. Plus, artist Trevor Paglen discusses his latest work, 'The Atlas of Invisible Images,' about the troublesome intersection of technology and surveillance. Watch Monday's through Thursdays at 7:30 PM ET.

Episode 208

As President Trump prepares to visit Puerto Rico, San Juan is slowly recovering from the aftermath of Hurricane Maria, with basic services like banks and public transportation having yet to resume normal operations. But what happens after curfew? VICE News follows local police during an overnight shift.

Wednesday, February 10, 2021

The Sinaloa cartel is enlisting unemployed Americans to move drugs over the border with Mexico. VICE News speaks with cartel members and smugglers adapting to pandemic conditions.

Episode 193

As the Trump administration announces their plan to rescind Deferred Action for Childhood Arrivals, VICE News talks with an immigration lawyer who is himself a DACA recipient. Then, we go to Texas to meet Will Hurd, the not-Trump future of the Republican party. Plus, we report on America's secret housing crisis. And, in his second installment of music critic, Big Boi reviews the week's hottest hits.

Episode 124

When Britain leaves the EU, its banks will lose their automatic right to trade in the rest of the continent.

Episode 115

VICE reports from North Korea, where the country's failed ballistic missile launch didn't stop celebration on the ground.

Episode 39

VICE News explores how the fire at Oakland's Ghost Ship Warehouse will impact the local art community, and correspondent Isobel Yeung heads to Shanghai for a view of the city's soaring property market.

Episode 20

VICE News speaks with Congresswoman Debbie Wasserman Schultz about the challenge of her re-election bid following her dismissal as DNC Chair, and looks at the recent safety recall for car airbags -- one of the largest in U.S. history.

Episode 19

VICE News follows Tom Steyer, a man who has pumped more than $130 million of his own money into national politics, and looks at ballot support for recreational marijuana use in Arizona and California.

Episode 143

VICE reports on Hawaii's ambitious goals for energy independence, and how Tesla's new solar facility fits into those plans.

Episode 201

Three months into the offensive to retake the ISIS stronghold of Raqqa, Syria, the tide is beginning to turn. Last weekend, Syrian Democratic Forces captured the Old City, meaning they now control 60 percent of Raqqa. VICE News travels there to witness the battle firsthand. Watch Mondays through Thursdays at 7:30 PM ET.

Episode 128

A look at the 18 days leading to Michael Flynn's resignation as national security advisor.

VICE News Tonight 567

VICE News visits Xinjiang, China, to speak with locals about the province's treatment of Uighur Muslims, who keep disappearing to so-called "re-education centers" that the U.S. Department of Defense has described as concentration camps.

Episode 208

2:17 The Kavanaugh nomination is unleashing wave after wave of chaos on Washington, and emotions on all sides are genuine and intense 6:50 In Illinois, teachers from a publicly funded non-profit are going class to class to try to open up a discussion about consent and teach consent as early as possible 13:50 In May, Sheikh Hasina, Bangladesh's prime minister, ordered a war on drugs in which thousands have been arrested and hundreds have been killed. The country's yaba methamphetamine crisis has increased in the last decade, and activists have accused the government of using it to target the political opposition. 21:00 The National Labor Relations Board resumed hearings for complaints against Tesla and Elon Musk, who are accused of violations including coercion, surveillance, unlawful termination in attempts by Tesla employees to unionize

Episode 155

VICE reports on the replacement of in-person jail visits with video calls. Plus, a look at the Supreme Court's decision on President Trump's travel ban, the GOP's take on healthcare, and the blockade in Qatar.

Episode 137

VICE News reports from Manchester in the aftermath of the concert bombing.

Episode 125

The closure of a Navajo coal plant could have devastating effects on the nation's largest tribe.

Monday, August 16, 2021

Reporter Ben C. Solomon and his team were in Kandahar as the Taliban closed in. In a special report, VICE News looks at the sweeping takeover and what's next.

Episode 174

As the government gets more aggressive towards protesters, two Venezuelan opposition leaders are abducted from their homes in police raids. The shrimping industry suffers amid a nationwide immigration crackdown as shrimpboats have been forced to bring on untrained locals instead of experienced foreign workers. Meet the man who relives slave history by cooking the food of his ancestors.

Episode 31

VICE News speaks with prolific fake news writer Paul Horner about his process and motivation, and spends Thanksgiving with a family divided over the Trump/Clinton election.

Episode 18

VICE News talks to "Blue Lives Matter" spokesman Randy L. Sutton and examines how U.S. Ambassador Rufus Gifford plans to alter foreign perspective on America with a Danish reality TV show.

Episode 15

VICE NEWS examines the current ground offensive in Iraq, and visits UC Irvine, the first public university to grant video gaming scholarships.

Episode 121

Maine's governor is asking President Trump to revoke a national monument for the first time in history.

Episode 23

VICE News explores the issue of people who don't vote, and offers a further look into election night.

Episode 16

VICE NEWS travels to Peshmerga to speak to Iraqi and U.S. soldiers about the current offensive against ISIS, and takes a walk through a political haunted house.

Episode 162

Special counsel Robert Mueller has assembled a legal dream team for his probe into alleged Russian interference in the 2016 presidential election and potential collusion between the Trump campaign and Russia. Plus, can D.A.R.E. help combat the opioid crisis?

Episode 146

VICE reports on the anti-fascist "Antifa" movement, known for its aggression at protests.

Episode 110

VICE travels to Mexico with Janet Napolitano--who oversaw deportations under Obama--and now heads the University of California.

Episode 28

VICE News travels to Manila to witness Filipino president Rodrigo Duterte's ruthless war on drugs, and speaks with former Facebook employees about the social site's issues surrounding the spread of fake news.

Episode 130

The collapse of the Venezuelan health system has forced many to cross the border to seek care in Colombia.

Episode 116

VICE reports on the Facebook killer and the rise of horrific crimes being broadcast on social media.

Episode 138

VICE talks with people dropped from the Public Service Loan Forgiveness program after being declared eligible.

Thursday, April 22, 2021

Nearly a year after the death of George Floyd, has anything changed in Minneapolis? VICE News speaks with activists and local leaders trying to reimagine and reform policing.

Episode 6

Inside Catholicism's Breitbart, the site 'Church Militant,' as founder Michael Voris is targeting liberal priests Chinese Communist Party began its 19th Party Congress, bringing 2,300 delegates together. President Xi Jinping is expected to be re-elected as party leader for another five years. VICE News looks at how Gen Secretary of the Communist Party of China, Xi Jinping, has changed the party and country. In the California neighborhood of Coffey Park, nearly every house has already burned to the ground. Instead of rows of homes, there's now a forest of charred chimneys standing in piles of ash. And now that there's nothing left to burn, recovery workers are beginning the search for anyone who didn't make it out alive. Plus, VICE's Suroosh Alvi tries on a mech suit in South Korea.

Episode 159

VICE explores how the GOP health care bill could impact the lives of disabled Americans. Plus, a look at why some states are refusing to give voter data to Trump's election fraud commission.

Episode 157

VICE reports on Fresco, a new app that lets local TV stations crowdsource the gathering of news footage. Plus, a look at the history of Medicaid and what it says about the Senate's efforts to remake the program and Enes Kanter's resistance to Erdogan's leadership in Turkey.

Episode 35

VICE News reports from Standing Rock, where protestors continue to stand their ground at the reservation. Plus, correspondent Nellie Bowles spends a day with an Uber driver to better understand how technology is reshaping the labor market.

Episode 27

VICE News interviews U.S. Representative Keith Ellison about the DNC and direction of the Democratic Party during Donald Trump's presidency, plus examines the impact of legal marijuana on "cannabis entrepreneurs."

Episode 24

VICE News travels to Mexico to see its southern border control in action, and correspondent Aris Roussinos reports on his three weeks embedded with the Iraqi Army's 9th Division.

Episode 17

VICE News follows the 18 medical examiners in Aleppo who must identify war victims and arrange their burials, and Patrick Carney offers his weekly music review.

Episode 11

VICE News visits Iraq's southern front in the battle for Mosul, and travels to Tangier Island in Chesapeake Bay where climate change has already begun at sea level.

Episode 187

VICE News captures Donald Trump in Arizona, where he was the most extreme version of himself. We look at allegations that Exxon Mobil didn't inform the public about climate change threats revealed by the company's own research. The EU is dragging Poland to court. And, Waxahatchee talks about her new music.

Episode 179

VICE News reports on the controversy over online charter schools in Ohio. We also interview "Queen of Scream" Melissa Cross, a 60-year-old singer who tours with some of the biggest names in hardcore music. The Democratic Socialists of America are growing in numbers, but the party still needs to appeal to some non-white demographics.

Episode 196

VICE News travels to Cox's Bazaar in Bangladesh, where Rohingya refugees are fleeing ethnic cleansing in neighboring Myanmar. Washington continues to look for a diplomatic solution to the North Korea standoff, but it faces a serious problem — a shortage of diplomats. VICE News sat down with a family that chose not to evacuate from Hurricane Irma's path. Plus, a look at the high-profile case of Turkish journalists who are facing up to 43 years in prison.

Episode 132

Getting a seat at the White House press briefing might mean you write nice things about Donald Trump.

Episode 129

VICE interviews a woman who escaped from Boko Haram militants after being kidnapped for more than five years.

Episode 190

VICE News covers the aftermath of Harvey, with over 30,000 residents forced from their homes, many relying on on a flood insurance program that may not be ready to help them. As Bernie Sanders experiences renewed relevancy in the Trump era and releases a new book, 'The Bernie Sanders Guide to Political Revolution: A Guide for the Next Generation'. Plus, the impact of Apple opening up its devices to AR app developers and the Spanish taxi driver waging war on Uber in a European court battle. For this week's new music critic, Big Boi reviews new music in his debut installment of Music Critic.

Episode 133

VICE profiles Aramis Ayala, a Florida state attorney who has refused to seek the death penalty in capital cases.

Episode 156

VICE reports on the intensifying battle between ISIS-linked militants and Philippine armed forces in Marawi. Plus, an interview with Europe's Competition Commissioner, Margrethe Vestager, in the wake of Google's record $2.7 billion antitrust fine.

Episode 140

The Philippine Army is fighting to retake Marawi, a city seized by ISIS-linked militants.

Episode 135

VICE visits Saudi Arabia as the country awaits Trump's first foreign trip as president--and a massive arms deal with the U.S.

Episode 46

VICE News reports on President Obama's decision to commute 153 prison sentences and pardon 78 more.

Episode 145

As scandal grips the Trump White House, almost every staffer may need a personal lawyer.

Episode 3

VICE News examines the tensions rising between the Black Axe and Sicily's Cosa Nostra, as the Nigerian criminal gang infiltrates the island. VICE News speaks with Sen. Ben Cardin about the Iran Nuclear Deal, it's future under the Trump administration, and how congress may respond if deciding what to do becomes their decision. The correlation between race and mental ability was popularized in the late 1990s by Charles Murray, a political scientist who spoke at the University of Michigan Wednesday night. VICE News was on the ground and met those who supported and protested the event. Plus, Ai Wei Wei's largest public exhibition opens in New York.

Episode 122

Millions of bats have died from white-nose syndrome, a disease spreading at an alarming rate across the U.S.

Episode 40

VICE News reports on South Korean President Park Geun-hye's recent impeachment following weeks of mass protests throughout the country. Plus, a look at legendary performance artist Marina Abramovic.

Episode 180

VICE News meets with residents of Middletown, Ohio, to discuss how the city should address reviving overdose victims-- but sympathy seems to be wearing thin. This tech-food startup has recently faced a slew of negative coverage accusing it of classic Silicon Valley hubris and overreach. Plus, a look at the so-called "retail apocalypse" in the United States.

Episode 139

VICE joins U.S. troops deployed as part of Operation Atlantic Resolve, a display of force against Russia.

Episode 56

3:44 Last year, Michael Elleman, a weapons expert at the International Institute of Strategic Studies, published an alarming claim about North Korea's recent missile gains: they may have been getting technology from a one-time Soviet factory. 10:37 The Trump administration uses its $255M aid package to Pakistan to spur it to action. 13:39 VICE News takes a look at the future of the Democratic Party through the lens of the People's House Project. Krystal Ball's organization is dedicated to helping Democrats win elections by running candidates who have strong ties to their communities.

Episode 23

VICE News reports on how a small Texas town coped with a 1980 church shooting. Rodrigo Duterte is causing turbulence in the South China sea. Asylum seekers refusing to leave an Australian detention center have been told "force may be used." Plus, does it really take a genius to play 3D chess? And if so, is Donald Trump really playing? Rodrigo Duterte decided to appease China this week by scrapping construction on a newly formed sandbar in the South China Sea. According to Philippine Defense Secretary, the military "tried put some structures near Philippine-occupied island, the Chinese reacted" and Duterte said, "let's pull out". Asylum seekers refusing to leave an Australian detention centre told to relocate or 'force may be used'. They have two days to leave the site. It's been more than a week since food, power and water supplies were cut off. Then, VICE News gives an examination of 3D chess, both as a political metaphor and a board game.

Episode 10

Two years ago, the Aliso Canyon gas facility in Los Angeles was at the center of the worst gas blowout in U.S. history when a ruptured well released toxic chemicals. The site has since reopened, but while officials and experts disagree on whether there is a link between the blowout and long-term health issues, residents have their own thoughts. The Arakan Rohingya Salvation Army is a militant group that has vowed to defend its people and fight against the Myanmar forces. VICE News talks to two ARSA members living in Bangladesh's refugee camps about who they really are and what they are fighting for. Democratic Senator Ron Wyden and Republican Senator Rand Paul introduced a bill to rein in the the Foreign Intelligence Surveillance Act, or FISA, which allows the National Security Agency to eavesdrop on conversations between foreign nationals—but might let them target Americans, too. Plus, House Oversight looks at rules governing political advertising on the internet, with a variety of outside witnesses AND Weezer reviews new music in VICE News' weekly installment of Music Critic

Episode 189

President Trump defends his pardon of Joe Arpaio. In the wake of his most recent tweets on the transgender military ban, we spoke to one trans soldier on the ban's implications. Then, VICE News follows one of Alaska's few certified veterinary pathologists as she examines the bodies of dead wildlife across the state. Plus, how emergency services and communities are responding to Hurricane Harvey's devastating floods.

Episode 185

VICE News attends the largest fascist rally that Berlin has seen in over than a decade, consisting of more than 500 neo-Nazis. Trump outlines the Afghanistan strategy in his first primetime TV address on specific policy issue. Plus, VICE News follows a family during move-in day at UVA in Charlottesville and watches the solar eclipse from Wyoming alongside nuclear physicist Taylor Wilson.

Episode 184

The Russians have taken over Washington DC's country music radio station. VICE News visits the station accused of attempting to influence the debate in the US via the media. A conversation with Tim Scott, the only black Republican senator, about Charlottesville, racism and Trump. Plus, a look inside Seattle's new Beijing-based bikesharing program that seems a lot like legal bike theft.

Episode 112

ISIS fighters are slowly losing their grip on Mosul, the city in Iraq they once controlled.

Episode 53

VICE News travels to Virginia to see if public-private partnerships are the best way to solve America's infrastructure problems and reports on the Senate's hearing about Russia's alleged hacking during the election.

Episode 47

VICE reports on the refugee situation in Sweden, where tens of thousands of migrants await their fate. Plus, take a rare glimpse at the Strategic National Stockpile--mountains of life-saving supplies the Centers for Disease Control keeps in secret locations around the country, in case of extreme emergency.

Episode 144

VICE follows British artist Cornelia Parker as she gathers inspiration for an artwork that sums up the 2017 general election.

Episode 136

VICE travels to Iran to see how the nuclear deal has affected the lives of ordinary citizens.

Episode 54

3:25 Mormons who support gay marriage are split between their faith and their conscience 10:32 Virginia pulls one of two names out of bowl (really) to decide a delegate seat. VICE News is on hand to see the well-oiled machine that is American democracy. 14:47 Two massive security vulnerabilities have been discovered by researchers in collaboration with Google's Project Zero. The bugs going by "meltdown" and "specter" are putting hardware in danger. 17: 16 VICE News investigates how the $1.6 billion lawsuit against Spotify might affect the company's IPO. 19: 27 James Spann is a well regarded weather-man based in Birmingham, Alabama, who has been a meteorologist since 1978. But, his views don't exactly correspond with the scientific consensus that humans are causing global warming. VICE News follows him around the newsroom for a day.

Episode 29

Police departments across the country are collecting DNA with greater frequency than ever before--even during encounters like traffic stops. As the war in Yemen continues, nearly a third of its population is one step away from famine. Plus, why Planned Parenthood has seen a surge of donations since the election.

Episode 181

On Saturday hundreds of white nationalists, alt-righters, and neo-Nazis traveled to Charlottesville, Virginia to participate in the "Unite the Right" rally. By Saturday evening three people were dead – one protester, and two police officers – and many more injured.

Episode 1

Alexandra Pelosi, the daughter of incoming Speaker of the House Nancy Pelosi, sits down with 15 retiring or resigning members of Congress to find out what it's like to serve and why they're leaving. Watch Mondays through Thursdays at 7:30 PM ET.

Episode 173

Could vaping regulations create a new bloc of young Republican voters? Anti-tax advocate Grover Norquist explains his theory to VICE News. Plus, we look at the unrest in Venezuela following a controversial vote that gives President Nicolas Maduro's Socialist Party near-unlimited powers.

Episode 61

VICE News looks at President Obama's criminal justice legacy, and actor Woody Harrelson discusses directing Lost in London, the first-ever film to be broadcast live.

Episode 37

VICE News finds out more about current ExxonMobil CEO -- and potential Secretary of State -- Rex Tillerson, and heads to Wisconsin to tag along with a Clinton-recount volunteer.

Episode 26

VICE News reports on the argument over defining "assault weapons" in Massachusetts, and looks at President-elect Donald Trump's new Chief of Staff, Reince Preibeus, and new Chief Strategist, Steve Bannon.

Episode 8

VICE News meets a teenage tech-wiz who's built A.I. technology to get people out of parking tickets. Plus, a VICE correspondent is embedded with police in Iraq.

Episode 204

Tonight on VICE News; The controversy surrounding the NFL and the First Amendment explained. How Toronto is combatting the opioid crisis with safe injection sites. Trump is supporting a candidate his base hates in Alabama. Plus, We watched the solar eclipse with a group of Franciscan nuns, one of whom is an environmental activist who's trying to get more people to outfit their homes in Indiana with solar panels.

Episode 127

State-sponsored hacks are on the rise, and the cybersecurity firm Mandiant is the first to respond when attacks happen.

Episode 158

VICE reports on The Mosul offensive as Iraqi troops close in on ISIS's final stronghold in the country. Plus, a look at the confusion and uncertainty around the Supreme Court's travel ban exemption.

Monday, June 1, 2020

Protests—both peaceful and violent—are demanding justice after the killing of George Floyd. VICE News explores the many ways people in Minneapolis are rising up.

VICE News Tonight 582

VICE News' Evan McMorris-Santoro tries out VIDA, the biggest virtual dating assistance company in the world.

VICE News Tonight 574

The U.S. Forest Service is studying wildfires by planting various instruments in Fishlake National Forest and setting them on fire to observe behavior. VICE News attended the fire and looked at what data was gathered after.

Episode 198

2:43 Top officials from Facebook and Twitter testified before Congress today, but the hearing didn't really get that in-depth. Sheryl Sandberg and Jack Dorsey mostly sounded like corporate leaders whose words had been lawyered 7:06 California's lack of affordable housing is creating a new and fast-growing class of homelessness: people who in the past would have been able to afford a room or apartment but now live in their cars. VICE News meets a single working mother who has been living in her van with her daughter for five years. 14:48 It's the first week of school for public school students in Detroit and water fountains have been shut off after tests showed some had high levels of copper and lead 18:11 The state of Texas decided this week that they would not fund the education of nearly any migrant children who were set to start school this week 20:45 10 tons of mail were released to the Palestinian Authority after being held for 8 years in Jordan

Episode 156

Korean and Bangladeshi-Americans voted on a ballot initiative to decide whether to split the existing Wilshire Center-Koreatown neighborhood council into two districts. The proposal was met with opposition from Koreatown's political and cultural forces. Watch Mondays through Thursdays at 7:30 PM ET.

Episode 40

In Wayne County, Michigan, annual online foreclosure auctions are massive—this year's saw more than 6,000 Detroit properties up for sale. But there's evidence that many of these foreclosures are on improperly assessed homes. VICE News investigates how the county might be benefiting from the sale of occupied homes. Watch every weeknight at 7:30 ET.

Episode 25

With the release of their Iron Stache ad for Wl Democrat Randy Bryce, Matt McLaughlin and Bill Hyers have received attention for changing the way political ads are made. VICE News documents their unique process as they produce an ad for PA Lt. Governor candidate John Fetterman. Watch every weeknight at 7:30 ET.

Episode 195

Ahead of Betsy DeVos' Title IX announcement--a federal law passed in 1972 that prohibits sex discrimination in education--VICE News sat down with Patty Crawford, former Title IX officer at Baylor University, for an explanation of the law's history. VICE News meets with wounded Peshmerga soldiers who fought against ISIS. In our ongoing series American Jobs, VICE News profiles Howard Ring, an 82-year-old widower who works full time at Vita-Needle. And, Sparks break down their song Edith Piaf (Said It Better Than Me) from their upcoming album Hippopotamus.

Episode 142

VICE reports on Trump's decision to pull out of the Paris climate agreement. Watch Mondays through Thursdays at 7:30 PM ET.

Episode 198

VICE News examines the Michigan Republican Party after Trump's upset win. Outside Michigan, all anyone is talking about is Kid Rock. What's the conversation inside the state when it comes to 2018? Starting last year under Obama, the army has been delaying shipping dates, and as a result many recruits have fallen out of legal visa status, after being promised citizenship by signing up to serve the U.S. military. They might face deportation once the DOD cancels their contracts. VICE News speaks with two MAVNI recruits from China as they await their fate in Indiana. Also, inside the devastation of the Virgin Islands following Irma and a look at back-row kids and fans of New York Fashion Week.

Episode 177

Before Kenyans headed to the polls, VICE News met people on the ground concerned about the prospect of election violence. Plus, we examine how Japan is preparing for North Korean threats.

Episode 118

VICE profiles French presidential candidate Emmanuel Macron, who may stand the best chance of beating Marine Le Pen.

Episode 96

VICE reports on the massive humanitarian crisis in Somalia, where millions face starvation and famine.

Episode 67

VICE News investigates what's become of Scotland's Trainspotting generation of addicts, and looks at the difficult position North Carolina's democrats are in over the state's "bathroom bill."

Episode 157

As ICE raids and deportations continue, increasing numbers of families are being separated in the United States. VICE News meets a family reeling from the deportation of their father. Watch Mondays through Thursdays at 7:30 PM ET.

Episode 55

3:12 Inside the island used as a facility for the civil commitment of the state's most violent sex offenders 11:43 The Dow Jones Industrial Average, which broke 25,000 for the first time this week, has become one of President Trump's favorite economic talking points. But it doesn't actually mean that much to a lot Americans. 14:02 Like millions of his fellow citizens, this Yemeni taxi driver is feeling the brunt of being caught in a proxy war between Iran and Saudi Arabia. 17:23 Anyone who's watched Law and Order knows that when you go on trial you're judged by a jury of your peers. But a case in Kansas right now is calling into question what exactly "peers" means. 19:30 VICE News examines the right-wing street artist trying to troll Hollywood

Episode 20

VICE News travels to the World Festival of Youth and Students in Sochi to see how Communist party leader Gennady Zyuganov is trying to win over young comrades. Monday night, the Department of Homeland Security decided to rescind Temporary Protected Status for 2,500 Nicaraguans currently residing in the U.S. Although the status is supposed to prevent them from being deported during crisis, in some cases, it's allowed people to stay in the U.S. long after the crisis has ended. But with Donald Trump in the White House, those people are wondering how much longer that protection will last. VICE News examines Trump's attempt at solving the world's most intractable foreign policy problems during his trip to Asia. Plus, Republicans push forward with tax reform and Weezer presents this week's installment of Music Critic.

Episode 66

VICE News travels to Hoover Dam to see what Lake Mead's sinking waterline means for the drought-stricken Southwest. Plus, a report on the geopolitics at play in the battle for Mosul, as Iran-backed militias help to retake the city from ISIS.

Episode 48

VICE News reports from northern Iraq's Khazer Camp, home to refugees who fled the fighting in Mosul.

Episode 123

An unfiltered look at Donald Trump's first 100 days in office, in stories told by the people who have the most to gain or lose.

Episode 113

VICE travels to Somalia with a doctor distributing aid to a drought-stricken town.

Episode 131

Gay rights activists are calling for action over the alleged detention and murder of gay men in Chechnya.

Episode 50

3:07 China is one of the largest producers of fentanyl worldwide. VICE News follows the path of the dangerous drug as it moves to the U.S. and the effort to keep it from reaching the streets. 9:01 Brexit, and non-Brexit country, are on edge. Even pro-Brexit towns like Grimsby (70% Leave), are now clamouring to be an exception to any trade restrictions that might arise from leaving the Union. VICE News met the city's crucial fish processing community that's trying to take matters into its own hands. 14:46 Postville has become synonymous with the militarized approach that the government now takes to immigration enforcement. And the effects of the raid are still being felt. 19:26 The Department of Justice lost a fight this week to stop two undocumented teenage girls in detention facilities from having abortions. 22:22 New Orleans residents have been going to Fred Parker, aka Chocolate Santa for almost 40 years. Now 71, with bad knees and traveling via scooter, he's still making stops at local schools and his studio – where lines go down the block. VICE News visits Fred and his fans right before Christmas hits.

Episode 43

VICE News presents a special episode dedicated to exploring how Alabama's Senate race became the biggest political story in the country. Reporting from over 13 cities, Alabamians tell the story of this extraordinary election. Watch every weeknight at 7:30 ET.

Episode 21

Iraq's central government took back disputed territory and oil from the Kurds in the northern region. Kurdistan continues to reel from its losses, and the resignation of its president, following a historic independence referendum which left their dream of autonomy in tatters. VICE News reports from the north of Iraq. During the 2016 campaign, then-candidate Donald Trump infamously told rally goers in Iowa "I could stand in the middle of 5th Avenue and shoot somebody and I wouldn't lose voters." Now that he's president, VICE asks his supporters what (if anything) Trump could ever do to lose their support. The shooting of Kate Steinle was the first in a series of events that carried Donald Trump to the White House. Jose Ines Garcia Zarate is the undocumented immigrant who stands accused of killing her. Now, his trial is playing out in court. Even though the trial itself is limited to the facts of the case, the politics around it are unavoidable. VICE News takes a look at the Australia-based megachurch called Hillsong and it's U.S. headliner Carl Lentz, as the religious brand wins over the hearts of young worshippers. Plus, 365 days after Donald Trump won the presidency, frustrated and horrified Democrats finally landed a serious counterpunch on Tuesday night.

Episode 5

A deadly outbreak of Hepatitis A has forced California to declare a state of emergency. The disease is transferred by fecal matter, so people who lack access to proper sanitation are the most at risk. The city now faces an even larger issue: homelessness. Then, VICE News looks at how China's live-streaming girls rake in billions. Plus, ISIS loses its stronghold in Raqqa. And, Weezer reviews new music in a fresh installment of Music Critic.

Episode 99

VICE reports on what lifting the Cuba trade embargo could mean for Kansas's wheat farmers.

Episode 63

VICE News goes on a bus trip to Washington D.C. with Trump supporters attending the inauguration, and visits the Talladega College Marching Tornadoes marching band--the only historically black college to play at the event.

Episode 233

More than 4,500 migrants on their way to the United States have arrived in Mexico City since Sunday. Most of them are staying at a stadium where the local government set up a temporary shelter before they continue their long walk towards the U.S. VICE News speaks with the migrants risking everything to seek asylum. Watch Mondays through Thursdays at 7:30 PM ET.

Episode 16

VICE News embeds with a human rights activist who is documenting killings by police in Kenya After an Uzbek national killed eight people in New York City, President Trump says he has a solution: dismantling the visa process that brought him here in seven years ago. Then, VICE News explains what all the lobbying efforts of tech companies has brought on Capitol Hill. Plus, the technology and dairy farmers behind breeding the country's most elite supercows and "Yesterday on The Internet" examines Trump's tweet about taking candy from a baby.

Episode 14

President Trump has tasked the army with destroying the Taliban, so we went to find out how soldiers prepare for nine months in Afghanistan. Then, VICE News reports on how a little-known Trump campaign adviser got in some serious trouble with the FBI. Plus, we were in Erbil when Kurdistan's President resigned after the historic vote for independence backfired.

Episode 117

VICE meets a basketball coach suing the NCAA over its ban on convicted felons.

Episode 103

The VA is demanding money back from tens of thousands of veterans it allegedly overpaid.

Episode 160

VICE News meets the creator of Dinosaur Kingdom II in Virginia, a sci-fi alt-history theme park in which dinosaurs defeat the Union Army. Watch Mondays through Thursdays at 7:30 PM ET.

Episode 197

In Hurricane Harvey's wake, Houston residents are dealing with one of the storm's biggest hangovers: eight million cubic yards of debris. VICE News spent a day with a driver from San Antonio's Solid Waste Management Department, one of the neighboring cities lending their own fleets to help collect the garbage. Apple unveiled its new iPhone — but what's really behind the huge price tag? VICE News headed to Cupertino to find out. And, Big Boi reviews 'Midnight' by Jessie Ware, 'Teetroit' by Tee Grizzley, 'Fetish' by Selena Gomez ft. Gucci Mane, 'Are You Ready' by The Isley Brothers ft. Santana.

Episode 171

Trump bans transgender people from serving in the military. Violence continues between Palestinian protesters and Israeli police in East Jerusalem. The "global gag rule" has devastating consequences in Malawi. Our series "American Jobs" premieres with a profile of Nicole Strickland, a tattoo-clad, 29-year-old mom who supports herself as a truck driver. And, the Killers review Arcade Fire - Everything Now, Alice Cooper - Paranoiac Personality, Shabazz Palaces feat. Thaddilac - Shine a light, Roger Water - The Last Refugee, Radiohead - I promise.

Episode 168

It's been six months since Trump officially took office but what has his administration actually achieved? After deals fell through in major cities like Dallas and St. Louis, the Trump family will open its first location of its new Scion chain in the 12,000-person town of Cleveland, Mississippi. And, chronic pain patients are suffering from Maine's strict opioid laws.

Episode 102

VICE spends the day with Dan Herbert, a go-to lawyer for cops accused of misconduct in Chicago.

Episode 36

The nuclear production complex called the Hanford Site was a crucial part of the Manhattan Project, the U.S. government's secret program that produced the atomic bomb. Plutonium developed at Hanford was used in the bomb dropped on Nagasaki in 1945. Now, the U.S. isn't just preserving this piece of history—it's showing it off. Randall Woodfin won an unexpected upset over incumbent Birmingham Mayor William Bell by invigorating a grassroots network of young voters with a progressive pitch that echoed Bernie Sanders' 2016 campaign. VICE News follows him during his first day on the job as he meets with government officials, his new constituents and plots out how to turn the city around. After years of trying and failing, Republicans may finally succeed at allowing drilling for oil in Alaska's Arctic National Wildlife refuge — thanks to the Tax Reform bill. VICE News talks to Senator Cantwell about why this push to include the ANWR might be more than just a bargaining chip. Plus, Former National Security Advisor Michael Flynn is expected to plead guilty to lying to the FB and Director Guillermo del Toro talks about his latest film, "Shape of Water."

Episode 126

VICE profiles French presidential candidate Marine Le Pen, a far-right nationalist who wants to abandon the Euro and curb immigration.

Episode 4

Massive fires continue to sweep through California in one of the deadliest fires to plague the state since 1933. Early Sunday morning, VICE News began a 24-hour embed with a fire engine crew. On Friday, Trump made his statement on Iran's nuclear program, ahead of Sunday (Oct 15) deadline. What will this mean for Iran and nuclear diplomacy? The Paris Climate Agreement was a major step forward in the fight against climate change. But experts say the goal of keeping temperature rise below 2 degrees will be impossible without physically removing carbon from the atmosphere. VICE News went to Switzerland to learn more about the technology that may help save the planet.

Episode 186

VICE News explores how John Lennon's deportation laid the groundworks for DACA. We talk veterans who are fighting for the right to use cannabis as treatment for PTSD and other ailments. Ben Rhodes explains Trump's new Afghan policy. In the second episode of our series American Jobs, we follow Sean, the on-demand bike riding Postmate, throughout his workday in New York City. And, in HAIM's last installment of Music Critic, the band reviews Aminé feat. Kehlani, Kyle and more.

Episode 207

The Kurdish regional government in Iraq holds its first-ever vote for independence, Hugh Hefner's legacy is up for debate, the government may be snooping on immigrants social media, and....fighting syphilis with anime.

Episode 161

VICE News reports from Mosul, where Iraqi Prime Minister Haider al-Abadi declared victory over ISIS. A group of former Navy SEALs and police officers investigates cases of alleged sex trafficking in the United States. And - why "everything must go" at Trump's failed Taj Mahal hotel.

Thursday, April 20, 2023

VICE News meets the young plaintiffs suing the state of Montana over the environment. It's the first lawsuit of its kind to make it to trial.

Thursday, April 13, 2023

VICE News is in Paris where protests against unpopular retirement age reforms have ignited again.

Thursday, April 6, 2023

As one local police department in Florida debates whether or not to retire their K-9 unit for good, VICE News investigates the controversy behind police dogs.

Thursday, March 16, 2023

AI in the afterlife? VICE News follows a woman using artificial intelligence to create a digital version of her dead husband.

Thursday, September 15, 2022

Dead time is serving time in prison beyond your sentence — something that pretty much only happens if you're on the sex offense registry. VICE News' Alice Hines investigates.

Wednesday, September 14, 2022

VICE News is with high school football players in Jackson, Mississippi, as that city navigates an ongoing lack of safe drinking water.

Wednesday, August 31, 2022

Less than 1% of commercial airline pilots are Black women. VICE News explores how the industry is finally making changes for the better.

Thursday, August 25, 2022

VICE News is with a group of tech-savvy environmental crusaders, using everything from drones to thermal cameras to locate, document, and stop polluters.

Wednesday, August 24, 2022

VICE News is in Somalia as the country goes through its worst drought on record and millions of people face famine.

Thursday, August 4, 2022

VICE News is at Diablo Canyon, California's last nuclear power plant. Nuclear power advocates are pushing to keep it open despite a scheduled decommission in the coming years.

Wednesday, August 3, 2022

In Fresno, California, a private company called Harmony Communities is attempting to purchase one 60-unit trailer park named Trails End, and residents fear the worst.

Thursday, July 28, 2022

VICE News is in Paradise, California, four years after the town was destroyed by fire. But that's not stopping people from wanting to move in or rebuild what was lost.

Wednesday, July 27, 2022

VICE News is at the US-Mexico border to investigate the debate over the influx of migrants and the 'Great Replacement Theory' in Latino border communities.

Thursday, July 21, 2022

Vice News goes inside the world of the latest true crime wave, following two amateur detectives who solve cold cases.

Wednesday, July 20, 2022

VICE News embeds with Ukrainian troops as they enter a new phase in Russia's ongoing bombing campaign.

Wednesday, June 29, 2022

VICE News reports from a burned-out abortion clinic in Wyoming on the state of abortion access in a post-Roe America.

Wednesday, June 22, 2022

VICE News is with East Buffalo students, teachers, and counselors as they talk about how to move forward after a racist attack.

Thursday, June 16, 2022

VICE News is in Colorado, where 2020 election deniers are running for office at every level, including the county coroner.

Wednesday, June 15, 2022

VICE News investigates the Charlotte-Mecklenburg School system in North Carolina, where current and former students say the district is suppressing reports of sexual assault.

Thursday, June 9, 2022

In the wake of the school mass shooting in Texas, VICE News visits an active shooter training center to see how police are taught to respond.

Wednesday, June 8, 2022

VICE News' Gianna Toboni talks to teens in Mississippi to discuss abortion rights ahead of the Supreme Court ruling on Dobbs v. Jackson Women's Health.

Thursday, May 26, 2022

VICE News is in Texas, where those divided over what to do about gun laws agree on one thing... the shootings have to stop.

Wednesday, May 25, 2022

In Baltimore, advocates say a steady increase to police funding has done nothing to alleviate crime. Alexis Johnson reports on what comes next in the fight for police reform.

Thursday, May 19, 2022

VICE News investigates more allegations of abuse of power in the Louisville Metro Police Department. PART 2

Wednesday, May 18, 2022

VICE News investigates multiple sexual assault allegations against the Louisville Metro Police Department. PART 1

Thursday, May 12, 2022

The opioid crisis is at another turning point with drugs even more potent than fentanyl. VICE News gets an intimate glimpse at the impact this new poly-drug wave is having.

Thursday, April 28, 2022

In Mexico anonymous social media pages once praised for information on cartel violence, a beat reporters have been killed for, are now part of disinformation targeting journalists.

Wednesday, April 27, 2022

In the latest installment of "American Grift" VICE News' Michael Moynihan takes a look inside the world of TikTok houses and if going viral is a viable way to make money.

Thursday, March 24, 2022

VICE News covers the battle for South Ukraine and the Black Sea and its devastating impact on families in the region.

Wednesday, March 23, 2022

VICE News reports from inside Kharkiv, Ukraine's second-biggest city, which has been under constant attack since the beginning of the war.

Thursday, March 17, 2022

There's a superbug found in some chicken that you may not know about. VICE News investigates how it gets on your plate.

Thursday, February 17, 2022

In the nineties, voodoo was officially recognized as a religion in Benin. VICE News goes to an annual voodoo festival to explore the religion's past and present.

Wednesday, February 16, 2022

The "Freedom Convoy" is growing and continues to disrupt the U.S.-Canada border. Vice News is in Ottawa with anti-mandate protesters to follow the money behind their mission.

Thursday, February 10, 2022

Teachers are resigning and retiring in droves as the pandemic strains schools that were already struggling. VICE News visits Oklahoma to see consequences of the staffing shortage.

Wednesday, February 9, 2022

VICE News is inside Afghanistan to see how women are coping under the Taliban.

Thursday, February 3, 2022

The leader of ISIS has died in a special forces operation in Syria. VICE News breaks down what it means for ISIS and the U.S. strategy in the region.

Wednesday, February 2, 2022

Russia isn't backing down on Ukraine, and the U.S. is now sending thousands more troops to Europe. VICE News is on the frontline of eastern Ukraine with soldiers preparing for war.

Wednesday, January 19, 2022

One recent wildfire destroyed more than 1,000 homes in suburban Boulder County, Colorado. VICE News talks with people rethinking how we should live as wildfire season expands.

Wednesday, January 12, 2022

California's illicit marijuana economy is booming despite legalization. VICE News explores why.

Thursday, January 6, 2022

VICE News Tonight cuts through the spin, disinformation, and punditry to bring you in-depth coverage of the day's top stories, and fearless on-the-ground reporting on the people, places and voices you won't see anywhere else.

Wednesday, January 5, 2022

Shrooms could soon be legal in more places, and billions of dollars are in play. VICE News reports on whether psilocybin is doomed to become a therapy by and for the elite.

Wednesday, December 15, 2021

NASA's new telescope will let us look back in time and view planets in never-before-seen detail. VICE News gets a sneak peek before launch.

Tuesday, December 14, 2021

VICE News investigates how some nursing homes hide their profits at the expense of patients.

Wednesday, December 8, 2021

VICE News is in Afghanistan investigating the Taliban: whether they can keep Afghans safe and if they're targeting former Afghan military officials under the guise of security.

Tuesday, December 7, 2021

The VICE News Extremism Desk launches with an investigation into the rise of white supremacy in the U.S. since the 2017 Unite the Right rally in Charlottesville.

Wednesday, November 17, 2021

Spanish-speaking communities are facing an onslaught of disinformation about COVID-19 and vaccines. VICE News investigates who's responsible and what's being done about it.

Tuesday, November 16, 2021

VICE News follows one man's journey to bring his beloved dog Mao Mao back from the dead, with help from a South Korean lab that clones pets.

Wednesday, November 10, 2021

Leaders of the deadly 2017 Unite the Right rally are on trial in Charlottesville, Virginia. VICE News reports on the proceedings.

Tuesday, November 9, 2021

Sixteen-year-old Cornelius Fredrick died after being restrained in a residential treatment facility, Lakeside Academy. VICE News investigates his death and allegations of abuse.

Wednesday, November 3, 2021

Some evangelical pastors are now preaching QAnon conspiracies. VICE News looks at the battle for the soul of the evangelical church and what it means for American politics.

Tuesday, November 2, 2021

Who gets to decide the ultimate penalty for murderers? VICE News goes to Utah where GOP lawmakers are considering an end to the death penalty.

Tuesday, October 26, 2021

Two Americans are still imprisoned in Venezuela over a failed coup attempt last year. VICE News investigates the operatives and motives behind Operation Gideon.

Wednesday, October 20, 2021

The Rarámuri indigenous people in Mexico are legendary long-distance runners. VICE News looks at how climate change is pushing more of them to run drugs for the cartels.

Wednesday, October 6, 2021

VICE News gets exclusive access inside Hamas' tunnel network, which is key to its military strategy and was targeted by the Israel Defense Forces in this year's deadly 11-day war.

Thursday, September 30, 2021

Lebanon's facing what the World Bank calls one of the worst financial crises in over 100 years. VICE News visits one of the only public hospitals left to see how people are coping.

Tuesday, September 28, 2021

In Bolivia, chlorine dioxide is being touted as a legitimate cure for COVID-19. VICE News investigates how the fraudulent claims gained traction and why they're so dangerous.

Monday, September 27, 2021

At least half Yemen's people are food insecure, and 2.3 million children are suffering acute malnutrition. VICE News reports on the ground in Yemen, looking at who's responsible.

Monday, September 20, 2021

Only a handful of people can communicate with Boko Haram. VICE speaks with one of the most successful hostage negotiators in Nigeria as families seek help for their loved ones.

Thursday, September 16, 2021

Exclusively obtained security camera footage shows the jailbreak of an alleged high-ranking cartel member in Mexico. VICE News breaks down the escape.

Wednesday, September 15, 2021

VICE News takes a deep dive into the Spanish-speaking anti-vax world, as Paola Ramos meets one of Latin America's biggest anti-vax influencers and people countering misinformation.

Monday, September 13, 2021

VICE News Tonight cuts through the spin, disinformation, and punditry to bring you in-depth coverage of the day's top stories, and fearless on-the-ground reporting on the people, places and voices you won't see anywhere else.

Wednesday, September 8, 2021

VICE News is in Texas, where the fight over reproductive rights enters new territory, as anti-abortion activists go door to door promoting the state's new ban on abortions.

Tuesday, September 7, 2021

Across rural America, hospitals and emergency rooms are shutting down. VICE News visits Kansas to see how closures affect communities.

Thursday, September 2, 2021

Remote workers are relocating in droves, helping fuel "zoom booms" in some towns. VICE News visits Crested Butte, Colorado, to see how the housing market is being squeezed.

Wednesday, September 1, 2021

Some disgruntled parents say social workers are agents of the deep state, working with powerful pedophiles to take their children. VICE News speaks to them about their beliefs.

Tuesday, August 31, 2021

Afghan refugees are arriving in the U.S., but resettlement agencies are strapped for resources. VICE News follows one family as they begin their new lives in California.

Monday, August 30, 2021

U.S. veterans are grappling with the Taliban's takeover of Afghanistan. VICE News talks with members of a Marine unit that fought one of the war's bloodiest battles.

Thursday, August 26, 2021

Haiti is still recovering from the devastating earthquake that hit on August 14. VICE News joins medical workers and rescue teams trying to save people from the rubble.

Wednesday, August 25, 2021

Ghost guns are getting way more sophisticated. VICE News attends a ghost gun shooting competition and explores the world of unregulated and untraceable firearms.

Tuesday, August 24, 2021

VICE News correspondent Ben C. Solomon and producer Adam Desiderio were in Kandahar, embedded with Afghan special forces, as the fighters made their last stand against the Taliban.

Monday, August 23, 2021

U.S. troops are set to leave Afghanistan by August 31, but the Biden administration says it might push that deadline to keep evacuations going. VICE News reports from Kabul.

Thursday, August 19, 2021

A teenager died after trying to escape Afghanistan by clinging to a U.S. plane. VICE News hears from his family and looks at 20 years of missteps leading to the Taliban's takeover.

Wednesday, August 18, 2021

VICE News Tonight cuts through the spin, disinformation, and punditry to bring you in-depth coverage of the day's top stories, and fearless on-the-ground reporting on the people, places and voices you won't see anywhere else.

Tuesday, August 17, 2021

The U.S. says thousands of people will be evacuated from Afghanistan every day, but there's no clear path for the refugees. VICE News reports from Qatar on the humanitarian crisis.

Thursday, August 12, 2021

A new wave of COVID-19 is putting young patients in ICUs, straining healthcare workers, and killing people. VICE News speaks with unvaccinated patients inside an Arkansas hospital.

Tuesday, August 10, 2021

The Taliban is undoing America's longest war in just weeks, overrunning major cities and taking over large swaths of the country. VICE News is there.

Monday, August 9, 2021

The Colorado River, supplies, water, 40 million people, drying up, fast, megadrought, impact, global warming, impacting, communities, farmers, water, summer, colorado

Wednesday, August 4, 2021

The Biden Administration is extending a moratorium on evictions. VICE News speaks with Rep. Cori Bush, who protested to protect those who would've lost their homes.

Monday, August 2, 2021

Colombia's police are allegedly illegally detaining and torturing protesters. VICE News speaks with victims and survivors.

Thursday, July 29, 2021

"A sports event that will be our death, for what?" VICE goes to Japan where an anti-Olympic movement is gaining steam as COVID infections reach new records.

Wednesday, July 28, 2021

In a remote region of Jamaica, some people are fighting to stop mining expansion. VICE News looks at how they're trying to save their livelihoods, land, water, and identity.

Tuesday, July 27, 2021

Florida's schools, teachers, and parents are fighting over Critical Race Theory and how to teach kids about America's story. VICE News is on the frontline of the culture wars.

Monday, July 26, 2021

Omar Ameen—a refugee accused of killing an Iraqi police officer for the Islamic State—is back in immigration court this week and could be deported. VICE News visits his family.

Thursday, July 22, 2021

A Dreamer died in ICE custody after 19 straight days of solitary confinement. With access to leaked deposition tapes of high level ICE officials, VICE News investigates the death.

Wednesday, July 21, 2021

The January 6th insurrection awakened America to the threat of domestic violent extremism. VICE News talks with DHS Secretary Alejandro Mayorkas about why it's on the rise.

Tuesday, July 20, 2021

More than 80 people were killed in just one military attack in Myanmar in April. VICE News tracked down witnesses and social media posts to investigate how the massacre unfolded.

Monday, July 19, 2021

Haiti's president Jovenel Moïse was assassinated earlier this month, leaving a power vacuum in a country already in chaos. VICE News is on the ground in Port-au-Prince.

Thursday, July 15, 2021

Ghost kitchens cook takeout for multiple virtual restaurants at once and thrived in the pandemic. VICE News talks with chefs and entrepreneurs behind this new breed of restaurants.

Wednesday, July 14, 2021

Bloods and Crips are fighting deadly street wars in Belize—with civilian casualties. VICE News looks at how the U.S. gangs ended up there and how Belize is trying to stop them.

Tuesday, July 13, 2021

French forces are drawing down from Mali after fighting jihadists for nearly a decade. VICE News is on the ground to learn why it's so hard to contain the terrorist threat there.

Monday, July 12, 2021

A former Ugandan warlord was recently sentenced by the International Criminal Court. VICE News speaks with some victims of the Lord's Resistance Army as they ask what's next.

Thursday, July 1, 2021

Tremé is the country's oldest Black neighborhood, but residents claim they have no say in New Orleans' plans for the area. VICE News talks with locals fighting a legacy of racism.

Wednesday, June 30, 2021

The so-called Arizona audit has wrapped. VICE News looks at why Republicans pushed for the review of 2020 ballots and what's next for their strategy.

Tuesday, June 29, 2021

El Salvador is the first country to make Bitcoin a national currency. VICE News explores the plan and discusses whether it can revive the economy and give people a better life.

Monday, June 28, 2021

COVID-19 inflicted collective trauma globally. VICE News goes to where it all began—Wuhan, China—to see how the pandemic pushed people to discuss mental health and seek solutions.

Thursday, June 24, 2021

Children are fleeing Haiti's crisis, escaping over the border to the Dominican Republic. VICE News obtains video of bribes paid to border guards and hears from some child migrants.

Wednesday, June 23, 2021

Biden is proposing to replace all the country's lead pipes, but how do you replace them when you don't know where they are? VICE News investigates.

Tuesday, June 22, 2021

Taiwan's biggest fruit buyer, China, abruptly banned Taiwanese pineapples in March. VICE News sees how Taiwan countered the move and made pineapples a symbol of resistance.

Monday, June 21, 2021

VICE News returns to Armenia after its latest conflict with Azerbaijan for an update on where things stand for the torn country and the disputed territory of Nagorno-Karabakh.

Thursday, June 17, 2021

As the U.S. withdraws from Afghanistan, the Taliban's influence is growing. VICE News gets exclusive access to Taliban territory in a special report: Under Taliban Rule.

Wednesday, June 16, 2021

The 2020 Election was not stolen, but many Americans still want state reviews of the results. VICE News reports on a new Republican strategy: eroding confidence in elections.

Tuesday, June 15, 2021

Nuclear deal talks with Iran have restarted. VICE News goes inside Iran to investigate assassinations of nuclear scientists there and hears from the one scientist who survived.

Monday, June 14, 2021

Joe Biden and Vladimir Putin meet this week and are likely to discuss the ongoing war in Ukraine. VICE News speaks with soldiers and civilians on the front of that fight.

Thursday, June 10, 2021

The U.S. military now allows open service for transgender troops. VICE News follows one sergeant as she prepares to transition and comes out to her commanding officer.

Tuesday, June 8, 2021

Thousands of intellectually and developmentally disabled people and their families are desperate for support in Pennsylvania. VICE News investigates how they are coping.

Thursday, June 3, 2021

One hundred years after the 1921 Tulsa Race Massacre, the city is facing a public reckoning. VICE News asks descendants of victims and city officials what justice looks today.

Wednesday, June 2, 2021

The cease-fire between Israel and Hamas is holding after 11 days of fighting. VICE News talks with civilians confronting the devastation and with the leader of Hamas in Gaza.

Tuesday, June 1, 2021

Parents in Pasco County, Florida, are suing their sheriff over a program they say predicts if kids will become criminals. VICE News looks at allegations of bias and harassment.
Worst Episodes of VICE News Tonight
Thursday, September 9, 2021

VICE News correspondents who've covered Afghanistan's war, politics, and treatment of women, reflect on the Taliban's recent takeover twenty years after 9/11.

Episode 133

Residents of Johnston County, NC are investigating their state's role in the CIA's torture and rendition program. VICE News followed along as they met with their commissioners about issuing a ban on the use of public resources for rendition or torture. Watch Mondays through Thursdays at 7:30 PM ET.

Episode 77

Last week, it was determined that Pacific Gas & Electric was responsible for the Camp Fire, which burned Paradise nearly to the ground and killed 85 people. VICE News examines the economic costs, benefits and risks of rebuilding Paradise.

Monday, March 9, 2020

Vice News Tonight investigates the lessons learned from school shootings.

VICE News Tonight 550

As Louisiana lawmakers put forth a bill that would ask voters to rewrite the state constitution to ensure it offers no protections for abortion, VICE News talks with those who support the bill, including Democratic Representative Katrina Jackson.

Episode 22

VICE News covers the last-minute push to get potential Wisconsin voters valid IDs so they aren't turned away at the polls, and catches up with concession speechwriters from previous elections.

Episode 209

Roberto Ferdman is in San Juan, talking to federal employees who say there just aren't enough people on the ground to get everyone the help they need. Watch Mondays through Thursdays at 7:30 PM ET.

Episode 111

On April 2nd, Oklahoma public school teachers plan to protest budget cuts with a statewide walkout. VICE News speaks to lawmakers about the viability of their demands, and visits with the Bartlesville School District to see their grassroots organizing in action. Watch every weeknight at 7:30 ET.

Episode 132

A record number of women are running for office in 2018. VICE News gained exclusive access to Democratic candidate Katie Hill's campaign to become the next representative from L.A. County's most conservative district. Watch Mondays through Thursdays at 7:30 PM ET.

Episode 10

Barring felons from the ballot-box has a long—and racist— history in Florida, but voters overwhelmingly repealed one of the nation's most draconian disenfranchisement laws, giving an estimated 1.4 million convicted felons the right to vote. VICE News examines the repeal and its potential influence on future elections. Watch Mondays through Thursdays at 7:30 PM ET.

Episode 74

The number of migrants crossing the border has skyrocketed in recent months: U.S. Customs and Border Patrol reported nearly 100,000 crossings in May, more than at any point in the last 12 years. VICE News examines the border crossing boom.

VICE News Tonight 578

As the 50th anniversary of the Apollo 11 moon landing approaches, VICE News speaks with a small group of people who believe it never happened.

VICE News Tonight 586

Each summer, a prominent anti-abortion group in Texas holds a training program for pro-life college students to learn about anti-abortion advocacy. VICE News follows some of these students to see what the crash course is like.

Tuesday, March 10, 2020

VICE News revisits a forgotten tragedy and the people trying to learn from it.

Wednesday, April 8, 2020

Wuhan started lifting its lockdown on April 8th. VICE News speaks to a Wuhan resident about what happens after the Covid-19 pandemic.

Thursday, April 9, 2020

VICE News looks at how the Covid-19 epidemic and delays in the worker visa process may directly impact farmers and the food you buy.

Tuesday, April 28, 2020

A London-based doctor takes VICE News inside the COVID-19 ward where he works.

Thursday, January 13, 2022

Kazakhstan's president crushed recent protests with a shoot-to-kill order. VICE News breaks down what's next for the country and how Moscow's influence is growing.

Wednesday, March 16, 2022

VICE News is in Mexico at the border with Ukrainian and Russian refugees seeking asylum in the US.

Thursday, April 14, 2022

VICE News returns to the Sahel region in Africa to uncover the anatomy of the latest coup in Burkina Faso and spotlight the foreign failures that made it possible.

Wednesday, April 20, 2022

Families in India are being forced to raze their homes. The Hindu nationalist government says they are reclaiming state land, but those impacted say it's because they are Muslim.

Wednesday, May 11, 2022

The war in Ukraine has entered a new stage. VICE News traveled to Donbass to witness the evacuation of civilians and police hunting down enemy collaborators.

Episode 72

Rep. Eric Swalwell, a Democrat from California, is one of the many who has thrown his hat in the ring for President in 2020. VICE News spends time with Swalwell in Iowa to learn more about his beliefs and examine his chances in the upcoming election.

VICE News Tonight 553

Division among California Democrats following the 2016 election has spilled into the election of a new state party chair. VICE News follows one activist looking to win the title — and take on the establishment.

Episode 70

The African National Congress is poised to win South Africa's elections by its smallest margin ever. The Economic Freedom Fighters, a rival party, believes they can fix longstanding structural inequality via land reform. VICE News examines the ANC's struggle to achieve its longstanding goal of racial equality.

VICE News Tonight 558

The Trump administration plans to have a stretch of the U.S.-Mexico border wall painted to "improve" its aesthetic appearance. VICE News traveled to Mexico to speak with locals about the project.

Monday, July 13, 2020

Before the pandemic, Malaysia was welcoming Rohingya Muslim asylum-seekers. VICE News reports on how COVID-19 has changed its plan.

Episode 73

4:01 There seems to be some real parallels between Richard Nixon's Saturday Night Massacre and Trump's alleged desire to fire Special Prosecutor Mueller. Many in Congress seem to think their job is to protect the president. 8:58 Since 2015, asylum claims in Canada have almost doubled, though most applicants are unqualified for refugee status. VICE News investigates how Canada is dissuading some asylum seekers from crossing the border. 16:09 The best analogy to the Kansas law is the loyalty oaths state and federal government employees, beginning under president Truman, once had to sign to prove they weren't Communists. And as with those oaths, the key question here is whether the law unconstitutionally infringes on people's free-speech rights. 19:36 The Go! Team's Ian Parton and Simone Odaranile break down the brass stem in their song "Mayday."

Episode 75

3:12 VICE News visits the district represented by Devin Nunes to find out whether the Congressman's recent actions represent the interests of his constituents. And speaks to his most prominent antagonist Andrew Janz, a DA and registered Democrat. 8:53 Preliminary numbers out this week are showing how the latest round of Obamacare enrollment is shaking out: overall signups are down nationwide. 11:10 Organisers held a million-man rally in Athens on Sunday in protest over the name dispute with neighbour Macedonia. VICE News traveled to the protests to find out what's in a name - and why some Greeks will never accept Macedonia keeping it. 15:15 Since the election of President Trump, trip-planning organizations have reported upticks in interest for services that allow black Americans to bond and visit places with African roots. VICE News goes inside a Costa Rican wellness retreat dedicated specifically to women of color.

Episode 203

NEWHALL, Calif. — Winning the Democratic primary for California's 25th Congressional District has brought big changes to Katie Hill's campaign. More money started rolling in almost as quickly as the ballots were counted. Most of the staff enjoyed new and improved titles. And the campaign quickly outgrew their primary office space and expanded into a larger home office and new satellite offices.

Thursday, May 7, 2020

The U.S. postal service is facing a funding crisis. VICE News looks at what closure would mean for letter carriers and America's mail.

Episode 4

Josh Rubin is an activist from New York who traveled to Tornillo, Texas to view an infamous detention camp for migrant children. As the camp closes, he is bearing witness to the end of an ugly chapter in immigration policy. VICE News views the closure through his lens. Watch Mondays through Thursdays at 7:30 PM ET.

VICE News Tonight 556

Miss Major Griffin-Gracy was one of the many transgender women of color who played a major role in confronting the police at the Stonewall riots. In the 50 years since, she has become a key figure in the battle for trans rights.

VICE News Tonight 557

VICE News visits a shelter in San Diego that's scrambling to house migrants who have been placed in the city by an overwhelmed immigration system.

VICE News Tonight 569

As Pride parades expand around the world, VICE News meets with the Reclaim Pride Coalition, a group of activists looking for a non-corporate alternative.

Episode 47

3:11 - Trump outlines his, 'America First' national security strategy. 6:45 - Fed up with political dysfunction, a community group that's been accused of being racist is trying to do the South African government's job. 11:53 - The Trump administration has been trying to block two undocumented teens' access to abortion providers. Judge Tanya Chutkin issued a temporary restraining order effectively tying the government's hands—but she postponed implementing the order for 24 hours, so that the administration can have time to respond. 14:56 - What it's like to take care of multiple family members at age 15. 20:56 - Country singer Neal McCoy has released a song, "Take a Knee...My Ass," as a direct response to athletes taking a knee at games. VICE News joins McCoy in Vegas, to hear about the song's inception, and how McCoy's version of patriotism has shot him into stardom.

Episode 102

The U.S. has joined Britain, France and Germany in condemning Russia for the poisoning of a former Russian spy and his daughter. The British government concluded they were exposed to a nerve agent called novichok, developed by the Soviet Union. VICE News sat down with one of the scientists who helped create it. Watch every weeknight at 7:30 ET.

Episode 117

VICE News meets with biohackers researching and developing gene therapies that they test on themselves. Watch Mondays through Thursdays at 7:30 PM ET.