Death in Paradise Episode Rating Graph
Oct 2011 - present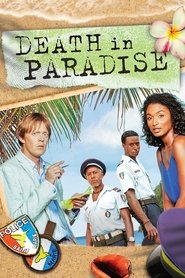 Browse episode ratings trends for Death in Paradise. Simply click on the interactive rating graph to explore the best and worst of Death in Paradise's 96 episodes.
The best rated episodes of Death in Paradise are:
Episode 7 S12E7 rated 8.0
Fake or Fortune S10E6 rated 8.0
Man Overboard (2) S6E6 rated 7.9
Rue Morgue S3E8 rated 7.9
A Deadly Party S2E8 rated 7.9
Episode 8 S11E8 rated 7.9
Amongst Us S1E8 rated 7.8
Murder in the Polls S6E8 rated 7.8
I'll Never Let You Go S10E8 rated 7.8
A Dash of Sunshine S2E6 rated 7.8
The lowest rated episodes of Death in Paradise are:
Episode 7 S11E7 rated 7.5
Caught Off Camera S8E3 rated 7.5
Death in the Salon S9E7 rated 7.5
Murder on Mosquito Island S9E6 rated 7.5
A Murder in Portrait, L'enfant terrible S9E2 rated 7.5
The Poison Dart Gun S8E2 rated 7.5
Damned If You Do... S4E3 rated 7.5
La Murder Le Diablé S9E1 rated 7.5
Hidden Secrets S4E2 rated 7.5
Switcharoo S9E5 rated 7.5
The first episode of Death in Paradise aired on October 25, 2011.
The last episode of Death in Paradise aired on February 24, 2023.
There are 96 episodes of Death in Paradise.
There are 14 seasons of Death in Paradise.
Death in Paradise is set to return for future episodes.
Best Episodes of Death in Paradise
Episode 7

The team must prove Neville's innocence after Professor Cartwright is murdered. DI Karen Flitcroft from the Department of Policing Standards takes over the investigation. The investigation leads Naomi and Selwyn to Justin West at the preppers commune.

Fake or Fortune

The team have their work cut out in this dramatic conclusion to the two-parter. Neville must solve a mystery from the past that unlocks the truth of who murdered the concert pianist and why. Help is at hand, though, with the return of a former sergeant.

Man Overboard (2)

The team race against the clock in London to solve two murders, after their prime suspect is found dead. Meanwhile, Dwayne has an emotional encounter and Humphrey finds that some advice from an unexpected source helps him come to a big decision.

Rue Morgue

The team investigates the apparent suicide of an elderly resident at a retirement home.

A Deadly Party

When a philanthropist is murdered in broad daylight at a charity fundraiser, DI Poole and his colleagues find themselves up against a daring and elusive opponent.

Episode 8

When a prestigious chess match ends in murder, the team must work out how and why the killing was carried out. Meanwhile, the commissioner is confronted with his past by the very last person he was expecting to see.

Amongst Us

Dwayne ends up embroiled in a murder investigation when a piece of incriminating evidence is found at the scene of the crime. Can Richard solve the case and meet a deadline that means he will finally get what he wants - a return home?

Murder in the Polls

Saint Marie's mayoral elections are thrown into disarray when a candidate is stabbed.

I'll Never Let You Go

A man confesses to murdering his boss despite being unable to remember what happened. Convinced that things aren't as simple as they seem, Neville determines to uncover the truth and unveil the real killer.

A Dash of Sunshine

There is an unwelcome blast from the past for DI Richard Poole when a former colleague turns up in Saint Marie.

Stumped in Murder

The president of the Saint Marie cricket club is found shot dead in the middle of the team's ground. As the sun rises over the island, suspicion falls on his teammates.

A Personal Murder

The team must solve a deeply personal case when Dwayne's old mentor is found dead and a text message from beyond the grave says it was murder. DI Goodman tries to unleash his inner gourmand.

Episode 4

Florence's undercover role takes a dangerous turn when she finds herself in familiar surroundings, amid a murder investigation. In a race against time, can Neville solve the murder?

Episode 2

The arrival of a long-lost brother to a family-run golf club culminates in a body on the course. But a prime suspect with an alibi leaves the team with an impenetrable conundrum.

Man Overboard (1)

A murder investigation propels the team to London in pursuit of their suspects.

Music To My Ears

A celebrated concert pianist murdered one night in his studio. Catherine's friendship with the victim's family puts her in unexpected danger. The first of a two-part story.

One for the Road

The outgoing governor of Saint Marie is poisoned at her leaving party.

A Deadly Curse

Camille attempts to persuade Richard to take an interest in the history and folklore of Saint Marie.

Episode 6

The team investigate the murder of a water taxi driver at the same time as Neville receives an anonymous letter warning them a murder is due to take place.

Chain Reaction

Neville's attempts to embrace island life backfire when, during a game of beach volleyball, a sandfly bite lands him in hospital. His time on the ward takes a shocking turn when a nurse takes her own life during a night shift. Meanwhile, Marlon gives JP some unusual advice to help his twins sleep.

Steamy Confessions

The team are baffled when an archaeologist is poisoned during a dig but there is no evidence to prove how it was done. Meanwhile, Neville tests his skills in an island crab-cooking competition.

Death in the Clinic

DI Richard Poole and his colleagues are baffled by an apparent suicide at an exclusive plastic surgery clinic.

Murder Begins at Home

Old mates Jay, Gerald, Adam and David arrive on Saint Marie ready for the holiday of a lifetime at the Crystal Bay Horse Ranch. The occasion soon turns sour when the island is shaken by a torrential storm, and ranch owner Hannah advises the men to wait it out in their tents. By morning, Jack thinks he has seen the worst of it, until he opens up the locked police station and finds the body of a man lying in the middle of the floor. It's Adam, with scratches on his arms and laceration marks around his neck.

The Impossible Murder

Humphrey and Martha's romantic weekend retreat to a remote island is cut short when Charlie Taylor is found dead in his room at Hotel Cecile.

Ye of Little Faith

The team are faced with the seemingly impossible murder of an air stewardess.

A Deadly Storm

As the island prepares for a hurricane the corpse of Leo Downs, a researcher at the university's meteorological unit is found.

Lost Identity

DI Goodman's aunt Mary comes to visit him, but things take an unexpected turn when she becomes the only witness to the murder of a tourist. Some unorthodox advice on love from Dwayne leaves JP in a spin.

Death of a Detective

DI Poole attends a university reunion, but one of the group is murdered with an ice pick.

Flames of Love

The team is faced with an impossible murder when a young backpacker is shot inside a sealed room. DI Goodman has a date, plus it is the day of JP's wedding - but will he make it to the altar?
Worst Episodes of Death in Paradise
Episode 7

A reggae rap artist is shot dead at a soundcheck for a concert. Things prove uncomfortable for Marlon when he discovers a personal connection to the crime.

Caught Off Camera

Jack and the team are mystified when the TV presenter of a holiday programme is found drowned. The spotlight falls on the crew.

Death in the Salon

The team are left stumped when the owner of a hair salon is killed in front of her family without anyone seeing what happened.

Murder on Mosquito Island

A desert island survival course goes wrong when the leader – a trained survival expert and ex-SAS soldier – is found dead in the forest of a remote island near Saint Marie.

A Murder in Portrait, L'enfant terrible

DI Jack Mooney and the team are put to the test when a celebrated artist is poisoned in her studio in confounding circumstances.

The Poison Dart Gun

Jack and the team uncover a nest of vipers when a zoo owner is killed with a tranquiliser dart and everyone has an alibi.

Damned If You Do...

The President of The Saint Marie Heritage Society dies while re-enacting the French invasion of the island.

La Murder Le Diablé

New Year's Eve celebrations are cut short when a masked man stabs a woman in her own home. Jack and the team must uncover the identity of the mystery murderer before they strike again.

Hidden Secrets

DI Goodman thinks there is more to the murder of a surf instructor than meets the eye.

Switcharoo

The celebratory launch of a new luxury resort is cut short when a woman is found electrocuted in her hotel bathtub – with the door locked from the inside.

The Wrong Man

DI Humphrey Goodman and his team are called to investigate a murder on a film set.

Episode 6

When a woman reports a murder and is then found strangled, the team are left wondering whether she was reporting her own murder.

A Different Story

Jack and the team must navigate the tempestuous waters of a family divided when a wealthy coffee magnate is shot, but can they find the truth beneath the lies?

Episode 1

The team investigate the mysterious death of an astronomer after he falls from a cliff during a rare planetary event. Meanwhile, is romance blossoming for Neville?

Swimming in Murder

DI Goodman investigates when the lead singer of a band is murdered on Saint Marie.

Tour De Murder

Jack's romance with Anna blossoms while he and the rest of the team investigate the mysterious death of a cyclist during a race.

She Was Murdered Twice

DI Goodman enters the world of corporate team building when an entrepreneur is killed.

Dishing Up Murder

The team enter the high-pressure world of fine dining when a well-known chef is murdered in his own restaurant. Florence has one final lesson on love for DI Goodman and Dwayne gets a chance to repay an old debt.

Pirates of the Murder Scene

Jack faces a life-changing decision whilst investigating the murder of a man found dead in a boat off the Saint Marie coast.

Written in Murder

When famous thriller author Frank O'Toole is found stabbed through the heart in the middle of the ocean, Jack and his team are baffled. But as the spotlight turns on Frank's closest friends and family and secrets are exposed, Jack uncovers a murder plot worthy of one of his novels...

Stab in the Dark

When the owner of a distillery is murdered during a seance, the prime suspect is a ghost.

The Healer

Jack and the team find themselves embroiled in the mysterious world of faith healing when a woman is poisoned during a ceremony and all evidence points to the arrogant healer himself.

Murder on the Day of the Dead

The island's Day of the Dead celebrations are cut short by a woman's death. DI Mooney and the team must navigate the waters of the elitist Yacht Club to catch the killer.

Pilot of the Airwaves

When a TV news presenter is found strangled in her pool, Neville is sure that her popular co-host is guilty. But given that he was live on air at the time of the murder, how could he have done it? Meanwhile, the team welcomes back an old colleague.

Now You See Him, Now You Don't

A blind actress is the only witness to her husband's murder. But with no evidence that there was anyone else there at the time, can her version of events be trusted? Meanwhile, Neville gets the all-clear to fly home, but is he ready to leave paradise?

An Artistic Murder

The murder of a gigolo brings the team into contact with the social elite of Saint Marie.

Melodies of Murder

When Billy Springer, lead guitarist of a popular reggae band, is murdered, DI Mooney and his team must crack a cold case that has haunted the Commissioner for years, before they can arrest the killer. After performing on stage as part of Leon And The Ragers 30-year reunion gig, Billy is found dead moments later in his dressing room.

The Stakes Are High

DI Mooney and the team enter the high-stakes world of poker when a finalist is poisoned during the Caribbean Poker Masters tournament. With the only suspects sitting around the table and even a twitch of an eye can reveal a player's hand, just how did the killer commit murder?

Dark Memories

Long-buried memories are raked up for JP when someone from his past is caught red-handed at a murder scene and Jack must unravel a complex mystery to find the truth.
Death in Paradise Episode Guide
Arriving in Paradise

When a British policeman is found murdered in a locked room on the tiny paradise island of Sainte-Marie, Detective Inspector Richard Poole is sent to investigate. He's the perfect man to solve the case. Unfortunately for Richard, he hates sun, sea and sand...

Wicked Wedding Night

Detective drama series. As DI Richard Poole desperately searches for a decent cup of tea, a bride is murdered on her wedding day. Could the killer be one of her family?

Predicting Murder

When a woman not only predicts her own murder but also gives a description of the murderer, it all feels too easy for DI Richard Poole. Can a case from the past help solve the present day murder? And more importantly, can Richard convince the team that it has nothing to do with voodoo spirits?

Missing a Body?

A confession of murder proves problematic for DI Richard Poole and the team when a wife admits to killing her husband but the body is nowhere to be found. Can Richard solve the mystery? And could his feelings be clouding his judgment?

Spot the Difference

A murder investigation becomes more than personal for Richard when the victim is murdered while handcuffed to him. With his job on the line, he needs all his British rigour and stoutest brogues to get to the heart of the Paradise Beach mystery.

An Unhelpful Aid

Detective drama series. With Richard hit by a tropical disease and Camille in Paris, it is left to Dwayne and Fidel to solve the apparently impossible murder of a local diver.

Music of Murder

Richard sees the dark side of show business when a comeback concert ends in the most public of murders. If sun, sea and sand were not bad enough, he now has to conquer his fear of snakes to find the elusive killer.

Amongst Us

Dwayne ends up embroiled in a murder investigation when a piece of incriminating evidence is found at the scene of the crime. Can Richard solve the case and meet a deadline that means he will finally get what he wants - a return home?
Shows for Fans of Death in Paradise