The Office Episode Rating Graph
Mar 2005 - May 2013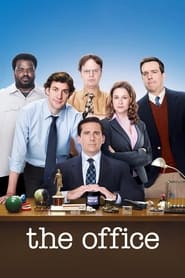 Browse episode ratings trends for The Office. Simply click on the interactive rating graph to explore the best and worst of The Office's 186 episodes.
The best rated episodes of The Office are:
Finale S9E23 rated 9.1
Goodbye, Michael S7E21 rated 8.6
A.A.R.M. S9E22 rated 8.5
Garage Sale S7E18 rated 8.4
Stress Relief S5E13 rated 8.4
Casino Night S2E22 rated 8.3
The Job S3E23 rated 8.3
Broke S5E23 rated 8.2
Niagara S6E4 rated 8.2
Dinner Party S4E9 rated 8.2
The lowest rated episodes of The Office are:
The Banker S6E13 rated 7.2
Here Comes Treble S9E5 rated 7.2
Gettysburg S8E8 rated 7.2
Roy's Wedding S9E2 rated 7.2
Pilot S1E1 rated 7.3
Couples Discount S9E15 rated 7.3
Get the Girl S8E19 rated 7.3
Christening S7E7 rated 7.3
Todd Packer S7E17 rated 7.4
The Inner Circle S7E22 rated 7.4
The first episode of The Office aired on March 24, 2005.
The last episode of The Office aired on May 16, 2013.
There are 186 episodes of The Office.
There are 9 seasons of The Office.
Best Episodes of The Office
Finale

One year later, Dunder Mifflin employees past and present reunite for a panel discussion about the documentary and to attend Dwight and Angela's wedding.

Goodbye, Michael

Michael wants to have a drama-free day at work on his last day before moving to Colorado. Meanwhile, Deangelo Vickers and Andy Bernard scramble to retain Michael's biggest clients.

A.A.R.M.

Jim convinces Dwight that he needs to choose someone to act as an Assistant to the Assistant Regional Manager; the two subsequently hold tryouts for the position. After her daycare turns away her child, Angela is forced to bring her kid to work. Andy auditions for "The Next Great A Cappella Sensation".

Garage Sale

The office holds a garage sale in the warehouse. Michael decides to propose to Holly, and runs into trouble thinking of how to do it well.

Stress Relief

Dwight must makes amends with the office after his fire safety seminar goes awry; Michael tries to get his employees to relax; Andy becomes convinced that Pam and Jim are film gurus.

Casino Night

In the season finale, Dunder-Mifflin holds a Casino Night in the warehouse to benefit charity. While Michael faces the task of juggling two dates, Jim is forced to ponder the reality of transferring to the Stamford branch and what that means for his relationship with Pam.

The Job

After Pam's outburst at Beach Day, she and Jim had a talk and realized how much they both missed their friendship. Pam never regretted her speech she gave to Jim in front of the rest of the staff; in fact, she was happy that it only took her three years to summon the courage to say what was on her mind.

Broke

Michael's new company struggles to make early morning deliveries while the office tries to get their expense reports in on time after Angela enforces Dunder Mifflin's policy.

Niagara

The Dunder Mifflin staff head to Niagara Falls for Jim and Pam's wedding, with the understanding that her pregnancy is a forbidden discussion topic, but Jim's slip of the tongue prods Michael to attempt damage control.

Dinner Party

Michael stages an elaborate plan to finally get Pam and Jim over to his and Jan's place for a dinner party. Jim gets trapped into it and agrees to go. Dwight overhears and wants his invitation, too. Michael says he only has six wine glasses and with Andy and Angela going too, there's not enough room for Dwight.

Goodbye Toby

Toby leaves Dunder Mifflin, and Michael plans a huge goodbye party... out of joy. Angela refuses to help with it, so Michael turns to Phyllis. Dwight and Meredith harass Holly, their new HR representative.

Livin' the Dream

Dwight becomes regional manager after Andy quits his job, Jim dedicates more time to his Dunder Mifflin job to save his marriage, and Angela has problems with her new living arrangements after her breakup with The Senator.

Threat Level Midnight

Michael screens his action film Threat Level Midnight to the office after eleven years of writing, shooting, re-shooting, and editing. The film features Michael as Agent Michael Scarn, Dwight as Scarn's sidekick, and Jim as archnemesis "Goldenface," as well as several people from Michael's past.

Company Picnic

At the company picnic, Michael and Holly are reunited for the first time since their split. The rest of the staff competes in games, such as the volleyball tournament.

Gay Witch Hunt

When Michael unintentionally outs a gay employee, he stumbles through a sensitivity mine-field. Also, we find out what happened with Jim and Pam.

Cafe Disco

Michael decides to open a cafe-disco in his old office. Pam and Jim are planning a secret trip.

Beach Games

Michael was shocked when he received a call from Corporate wanting him to interview for a position. Michael was happy, but he also had other things on his mind. Beach Day was coming up and he was taking the crew out for some fun in the sun. Not before reminding Toby he couldn't go because somebody had to stay in the office.

The Negotiation

Roy paced in the parking lot outside Dunder-Mifflin and then charged the building looking for Jim. When he spots Jim and rushed him, only to get pepper sprayed in the eyes by Dwight, who managed to spray everybody around him, as well.

Michael's Last Dundies

Michael trains Deangelo to take over his job of hosting the Dundie Awards, while Erin struggles with her dislike for her boyfriend, Gabe.

Classy Christmas

Michael could not be happier when Toby has to take a leave of absence and corporate sends Holly Flax to cover for him. Pam is forced to do a second Christmas party after Michael wants the party to be on the day Holly returns to Scranton. Meanwhile, Jim regrets agreeing to a snowball fight with Dwight.

The Injury

When Michael burns his foot with his George Foreman mini-grill, he requires the entire office staff to work around his new injury. When the workers aren't so keen on obliging, Michael gets angry and calls in a man in a wheelchair to put out the message that disabled people are people too. Meanwhile, Dwight acts stranger than usual, acting really nice and helpful towards Pam. It isn't until the end of the day when everyone realizes that the car accident Dwight was in earlier that day gave him a concussion (but was overshadowed by Michael's dramatization of his own burn), and Jim and Michael immediately take him to the hospital. Needless to say, Michael doesn't appreciate the extra attention that the doctors and nurses pay Dwight.

A Benihana Christmas

Michael was in the holiday spirit and couldn't wait to share in it with his girlfriend, Carol. He had bought two tickets to paradise, hoping to whisk her away on a romantic vacation to Jamaica. Carol came by the office early to have a talk with Michael and it didn't go well.

Christmas Party

Michael hosts a Christmas party at the office, but somehow manages to decrease the holiday cheer when he changes the arranged secret Santa pairs to a game of "Yankee Swap", where everyone gives their pre-bought presents to a different, random worker. To boost morale, Michael introduces vodka shots while the others compete for an iPod, Jim hopes that his sentimental present, meant for Pam, doesn't end up with Dwight, and Angela becomes enraged about Michael's party changes.

Women's Appreciation

Phyllis walked into the office looking pale and shocked. A concerned staff surrounded her for comfort. She told them she had been flashed in the parking lot. Jim alerted the police and they already had three other incidents of flashing in the area. Michael didn't think much of it, because it was Phyllis.

Dwight K. Schrute, (Acting) Manager

Dwight takes charge of the office and immediately imposes his will on the staff. Gabe hopes to get back together with Erin.

Business School

Roy stopped by Pam's desk to let her know how excited he was to see her art show. She reminded him that it was just a small show being put on by her art class. Pam later admitted she was very happy she was back together with Roy because it showed maturity. Jim feigns indifference to the reconciliation.

The Duel

The office is on eggshells because Andy still hasn't found out about fiancee Angela's affair with Dwight. When Michael spills the beans, Dwight and Andy take matters into their own hands. Meanwhile, Michael is nervous about being called down to corporate for a meeting with Wallace.

The Merger

The Scranton branch was getting ready for their new employees to arrive in from the defunct Stamford branch. Pam was especially excited to be reunited with Jim. While, Michael was most concerned with impressing his new staff.

Traveling Salesmen

Michael decided to send his employees out into the field for sales calls. He paired himself up with Andy. He let the veterans choose who they wanted their partners to be. Phyllis chose Karen, Stanley chose Ryan and that left Jim and Dwight paired together. This wasn't the first time Dwight and Jim had done sales calls together.

Product Recall

Michael was in crisis mode at Dunder-Mifflin when a disgruntled employee at the paper mill put an obscene watermark on one of their most popular orders of paper. Michael called the staff into a meeting and pointed the blame on Creed, who was responsible for quality assurance at the paper mill and blew it off.

Weight Loss

Michael tries to motivate the Scranton branch to lose weight as part of an interoffice competition. Jim is lost after Pam leaves for art school in New York, and Angela continues to see Dwight even though she is now engaged to Andy.

The Surplus

Michael has to spend the office surplus by they end of the day, but he can't decide between a copier or new chairs. Dwight plays a dirty trick on Angela as they prepare for Andy and Angela's wedding on the beet farm.

After Hours

A power play unfolds in Tallahassee when Dwight and Todd Packer compete to become Nellie's vice president. Meanwhile, Jim receives an unwelcome visitor, and Andy forces the Scranton staffers to work late.

Garden Party

Andy plants the seeds of trying to impress Robert California by throwing a garden party at Schrute Farms. Andy's parents and brother also attend the event, only to make him feel awkward.

Safety Training

Andy was back to work, fresh from anger management training. He insisted on being called Drew, even though Jim continued to call him Andy just to toy with him. Meanwhile, Dwight had decided to shun Andy for the next three years.

Booze Cruise

Michael takes the entire Dunder-Mifflin staff on a motivational cruise aboard a party boat on Lake Wallenpaupack, but his planned presentation is bogged down by numerous distractions, including a dance contest, limbo, snorkel shots, and the pushy Captain Jack. Also, Jim and Katy's relationship hits the rocks as Roy and Pam finally set a wedding date, which does more than disappoint Jim, and by the end of the night, Michael's motivational cruise doesn't go completely to waste when he shares a heart-to-heart with one of the workers.

The Coup

Michael had made it a point to have Movie Monday every week. He called the office into the conference room to watch a 30-minute installment of Varsity Blues, but Jan made an unexpected visit and did not like what she saw.

Golden Ticket

Michael's idea to use "Golden Tickets" for prizes for clients causes a problem in the office. Kevin seeks advice from Andy, Jim, and Pam about dating.

Heavy Competition

Dwight's loyalty to Michael is tested when he finds a new hero in Charles. Meanwhile, Andy tries to provide for all of Jim's emotional needs.

Back From Vacation

Karen and Jim had their first big fight in the relationship. Karen had been living in a hotel since taking her job in Scranton. When she decided to live next door to Jim, he took it as the next step to living together and that was too fast. She was not pleased with his response.

Murder

Rumors spread that Dunder Mifflin is in financial trouble, so Michael tries to distract the office by having everyone play a murder mystery game called Belles, Bourbon, and Bullets. Meanwhile, Andy uses the game as a way to ask out Erin, but fears he may have asked out Erin's character, instead of Erin herself.

Local Ad

Michael was excited to know Dunder Mifflin bought television ad space in local markets, including Scranton. Michael wanted to create the perfect commercial. Only problem was Michael wasn't seeing eye to eye with guys who were going to be producing the commercial.

The Lover

Jim and Pam return from their honeymoon and discover that Michael is dating Pam's mother, which infuriates her. Meanwhile, Dwight tries to install a recording device in Jim's office, by giving him a wooden mallard as an apology for their long rivalry.

The Return

Since Dwight's departure, Andy had been clinging to Michael. Andy's antics had been wearing very thin on his co-workers. In fact, Andy left Jim actually wishing Dwight would come back.

Branch Closing

Jan told Michael that the board had voted to close the Scranton branch. There would be a select group of employees that would get a severance package; the others would be going to work at the Stamford branch. She informed Michael that he would be one who would get a severance package.

Dwight Christmas

When the party planning committee drops the ball on the annual Christmas party, Dwight gets everyone to celebrate with a traditional Schrute German Christmas. Darryl fears that Jim has forgotten to include him in the new job in Philadelphia. Pete teaches Erin about his favorite movie, Die Hard.

Gossip

A few interns who stayed at Dunder-Mifflin over the summer end their internship. Michael announces some potentially damaging gossip about an employee to the rest of the office, then starts to spread false rumours about others to cover up what he has unwittingly revealed.

Fun Run

Michael comes to believe the office might be cursed in the wake of a freak accident. After scrutinizing each of his staffers' religious beliefs, he organizes a charity 5K "fun run."

The Client

When Michael and Jan try to nail down a potential new client, Christian, by taking him out to Chili's, Michael surprises everyone with what - or who - he does. Meanwhile, back at the office, Jim finds a semi-autobiographical script that Michael has written called Threat Level: Midnight, and he, Pam, Kevin, and the rest of the Dunder-Mifflin workers have a great time acting it out. Later that night, Pam and Jim share their first unofficial date, complete with dinner (a sandwich), candlelight, and Dwight's pathetic fireworks display.

Conflict Resolution

When Michael takes over conflict resolution duties from HR, chaos ensues at Dunder Mifflin.

The Dundies

It's time for the "Dundies", Dunder Mifflin's annual awards banquet (held at the neighborhood Chili's), and the staff must endure the excruciating performance of their inept emcee, boss Michael Scott.

Michael Scott Paper Company

Tension and disillusionment begin to emerge as Michael, Pam, and Ryan move the Michael Scott Paper Company into a cramped "workspace" at the business park.

Customer Survey

Dwight and Jim are shocked when they get the results of the annual customer survey report. Pam and Jim decide they want to spend every minute together using their bluetooth phones. Meanwhile, Angela and Andy pick an unusual location for their wedding.

Casual Friday

Michael has to mediate a dispute within his new sales team. Meanwhile, trouble brews in the office when several employees take the term "casual" Fridays too loosely.

Search Committee

Deangelo's new replacement is sought out through a search committee process led by Jim.

Happy Hour

Michael gets kicked out of the bar when he pulls out all the stops to impress a friend of Jim and Pam's. Meanwhile, Andy and Erin do their best to keep their relationship under wraps. Dwight rethinks his pre-natal contract with Angela.
Worst Episodes of The Office
The Banker

A banker representing a potential buyer comes to the Scranton branch to interview the H.R. department before the sale goes through.

Here Comes Treble

It's Halloween in the office and Andy invites his college a cappella group to perform, which leads to a confrontation with his frenemy Broccoli Rob. Meanwhile, Dwight finds evidence that a madman is loose in the office and tries to track him down, and the first meeting of Jim's new job causes a fight with Pam.

Gettysburg

Andy takes some of the office staff on a field trip to Gettysburg for inspiration. Meanwhile, the rest of the office, under orders from Robert California, are tasked with coming up with a new business idea for Dunder Mifflin. Kevin proposes several ideas that catch California's attention, although they are rather idiotic.

Roy's Wedding

A toast at Roy's wedding leads to Pam and Jim searching their relationships for buried secrets; Dwight reacts to Nellie's mandatory charity initiative.

Pilot

A documentary crew arrives at the offices of Dunder Mifflin to observe the employees and learn about modern management. Manager Michael Scott tries to paint a happy picture, while sales rep Jim fights with his nemesis Dwight and flirts with receptionist Pam.

Couples Discount

The staffers pair up as faux couples to score a Valentine's Day discount at a mall. Erin tells Pete that she'll break up with Andy when he returns, but Pete has his doubts. Jim and Pam socialize with the documentary's soundman.

Get the Girl

Andy makes a game-changing decision and takes a road-trip odyssey in the name of romance. Elsewhere, Nellie arrives at the Scranton branch and sets out to seize the manager position.

Christening

Pam and Jim prepare for Cece's baptism. When Cece goes missing, Jim fears Angela has taken her.

Todd Packer

Traveling salesman Todd Packer comes to Dunder Mifflin looking for a desk job in the office. However, the office is unsure if they want him to work there due to his previous behavior. After dealing with computer problems, Andy confronts office administrator Pam to get a new computer.

The Inner Circle

When Deangelo plays favorites, his management style is exposed.

Health Care

Michael doesn't want to upset the staff so he gets Dwight to pass on news about the company's reduced health provisions. Fed up with his nosiness, Jim and Pam pretend they are suffering from a variety of conditions including Ebola, Mad Cow Disease, spontaneous dentohydroplosion, hotdog fingers, nano-robot infection...

Lotto

The entire warehouse staff quits after winning the lotto, leaving Andy and Darryl to scramble for replacements while several of the office workers get a taste of the warehouse life.

Fundraiser

Unemployed Andy crashes a fundraiser for the Senator and winds up adopting twelve disabled dogs. Dwight discovers that winning an auction means losing money, and Darryl teaches Nellie how to eat a taco.

Moving On

Pam interviews for a job in Philadelphia, but her potential manager reminds her of her former boss, Michael Scott. Dwight acquires the help of Angela in order to give his elderly Aunt Shirley a bath. Meanwhile, Andy attempts to make Pete and Erin feel uncomfortable.

Welcome Party

Robert California forces the office to throw a welcome party for Nellie, but the Party Planning Committee works on ways to sabotage it. Meanwhile, Erin tries to help Andy figure out a way to break up with Jessica.

Diversity Day

A consultant arrives to teach the staff about tolerance and diversity but Michael insists on imparting his own knowledge. Meanwhile, Jim struggles to keep hold of a lucrative contract extension.

Junior Salesman

Dwight is tasked with hiring a part-time salesman to be Jim's substitute, so he rounds up a supergroup of his cronies, including his oddball beet-farmer cousin, Mose. Pam is left wondering who her new deskmate will be. Erin seeks her birth parents with help from Pete.

Job Fair

Jim is wearing his best golfing uniform because he is hitting the links with a potential client, Phil Maguire. This is a very important account for Jim because he needs to look good to Ryan, who recently put him on probation for his job performance. Andy and Kevin are also joining in the game to show their support.

Sabre

Michael hates the changes that Dunder Mifflin's new owner is implementing, so he turns to David Wallace for advice. Jim and Pam find the perfect day care center, but Jim's mistake threatens to ruin the interview.

New Guys

Two new, young employees throw Dwight and Jim off balance; Andy returns from leadership training with a desire for revenge.

Andy's Ancestry

Andy flaunts his genealogy when he discovers he's related to Michelle Obama. Meanwhile, Darryl struggles in his new post, Dwight teaches Erin a new language to wow her boyfriend's family, and Nellie tries to persuade Pam that Jim's having an affair.

Vandalism

Pam's warehouse mural is defaced. Darryl has difficulty dealing with the Jim's cleanliness habits in their apartment. Angela grudgingly allows Oscar and Kevin to attend her son's first birthday party.

The Farm

The adventures of Dwight at his family beet farm and bed-and-breakfast come to light. Here, he and his siblings receive a surprise inheritance. Back at the office, Todd Packer tries to atone for a lifetime of boorish behavior.

Sex Ed

Michael, believing he has herpes, contacts all his ex-girlfriends, including Jan and Holly. Andy tries to play on Erin's compassionate side by holding a sex education meeting for the office.

Doomsday

Dwight installs a Doomsday device that will fire all of the employees and effectively close down the branch if they make too many mistakes. Meanwhile, Gabe attempts to court the new warehouse worker, Val.

Jury Duty

Jim returns from jury duty, only to have to deal with Dwight's pesky questions about the details of the case. Elsewhere, Angela and her senator beau welcome their baby.

The Sting

When a competing sales associate steals a Dunder Mifflin client, Michael, Jim and Dwight decide to set up a sting to find out his sales secrets. Andy decides to start a band after finding out a friend from college has a successful music career.

Customer Loyalty

Dwight tries to stop Darryl from moving to Jim's start-up company. Jim misses his daughter's first recital, to Pam's dismay. Nellie spills the beans about Pete and Erin.

Lice

Pam accidentally brings lice into the office and lets Meredith take the fall, while Dwight vows to destroy the parasites. Meanwhile, Jim has a fantastic day in Philly wooing a potential business associate. Meanwhile, Phyllis, Nellie and Kevin meddle in Darryl's love life.

The Boat

Money problems plague Andy's family. Meanwhile, Dwight guests on a local radio show, so the staffers harass him with outrageous phone calls, and Kevin unearths a big secret about Oscar.

Diwali

Michael was educating the entire staff about Diwali, the Hindu holiday that Kelly celebrated. Kelly had invited everybody from work to the celebration. Pam was unsure if she was going to make it, she later confided in Angela that she was saddened because she had nobody to attend the celebration with.

St. Patrick's Day

Michael thinks he impressed Jo only to discover someone else in the office caught her eye. Meanwhile, Dwight makes trouble on Jim's first day back from paternity leave. Andy and Erin have an interesting first date.

The Chump

Michael is surprisingly cheerful after learning some bad news about Donna. The new parents, Pam and Jim, have trouble staying awake in the office. Meanwhile, Angela takes matters into her own hands when Dwight refuses to honor their contract.

WUPHF.com

Michael tries to save Ryan's company by encouraging co-workers to invest. Meanwhile, Dwight has big plans for the office at Thanksgiving.

The Seminar

Holly and Michael turn Andy's business seminar into an improv challenge. Erin and Gabe compete in a board game battle.

Hot Girl

A woman who comes to the office to sell purses gets the male members of staff excited. She rejects Dwight's advances, but Michael reckons he's still in with a chance.

Mrs. California

Robert California brings his wife into the office for a job, and tells Andy behind her back not to give her one which turns disastrous. Meanwhile, Dwight opens a gym in the building and tries to get Darryl to join it.

The Alliance

Michael arranges a morale-boosting birthday party for Meredith and is determined to come up with the funniest message in her card. Dwight wants a pact with Jim to fight the downsizing, and Michael regrets showing off when Oscar asks for sponsorship for a charity walk being undertaken by his nephew, who has cerebral palsy.

Mafia

Michael becomes convinced that an insurance salesman visiting the office is a part of the mafia, and Dwight and Andy accompany Michael to a meeting with him. Meanwhile, Kevin accidentally cancels Jim's credit card, while Jim and Pam are on their honeymoon in Puerto Rico.

Halloween

While everyone else in the office enjoys the spooky Halloween festivities and talks about the staff's costumes, Michael ponders who he should fire when the threat of downsizing becomes a reality and his boss orders him to fire one of his staff. Meanwhile, Jim and Pam put Dwight's resume on job-searching websites, which may make Michael's job a little easier, and Pam encourages Jim to set his goals higher by applying for a better job, which makes Jim consider his friendship with Pam.

Grief Counseling

Jim felt awkward at the morning meeting when his boss put him charge of managing Karen and her responsibilities. The other co-workers looked at Jim as a kiss ass. Later on, he flirted with Karen in the break room and told her she shouldn't work until she found her favorite snack chips.

Angry Andy

Andy returns to the office to find Nellie in the manager's chair. Meanwhile, Kelly struggles to choose between Ryan and a new man.

The Carpet

When someone soils the carpet in Michael's office, Michael sees it as a form of hatred towards him and realizes for the first time that not everyone may like him. Due to the odor of his office, Michael temporarily switches workspaces with Jim, and while there, Michael reminisces of his pre-management days, reliving pranks with Dwight that he and Todd Packer played on the staff. Meanwhile, Jim realizes why Kelly sits alone in the back of the office as he plays messenger for a childish flirtation between Kelly and Ryan, and Pam tries to cope with the day without Jim to make her laugh.

Viewing Party

An ostracized Michael does all he can to sabotage Gabe's party while Angela requests sex from Dwight.

Body Language

Pam and Jim work on their first sales pitch together to Donna, the manager of a local restaurant. But Michael keeps misreading the signals she's putting out. Meanwhile, Dwight encourages Kelly to try out for the minority training program.

Training Day

The new manager, Deangelo Vickers, has everyone hoping to make good first impressions: Andy finds himself awkwardly typecast while Jim and Pam worry that they've come on too strong. Only Dwight is apathetic about the new leader.

Secretary's Day

Andy pulls out all the stops to give Erin a memorable Secretary's Day. Michael reluctantly takes Erin out to lunch and lets slip about Andy's relationship with Angela. Meanwhile, Oscar circulates a video he created that compares Kevin's voice to Sesame Street's Cookie Monster.

Spooked

Erin works to make a spooky, non-childish Halloween party with help from Gabe. Dwight becomes friends with Robert's son, and Pam and Jim debate the existence of ghosts. Meanwhile, Robert tries to figure out everyone's deepest fears.

New Leads

When the sales staff lets Sabre's new "sales is king" policy get to their heads, Michael hides their new, prized leads.

The Whale

The women of the office try to teach Dwight how to interact with female clients; Angela suspects the senator of cheating; Toby convinces some of the guys to grow mustaches.

Basketball

The office staff play a basketball game against the warehouse workers in which Jim shows off to impress Pam and upstage her fiancee who is on the opposing team.

Turf War

Andy takes a break from flambéing cherries and composing rock operas to jumpstart his Dunder Mifflin comeback. When Robert drunkenly shuts down a nearby branch, Jim and Dwight join forces to outsmart a salesman from Scranton's uglier sister city.

Prince Family Paper

Michael and Dwight go undercover to do a bit of industrial espionage on a paper company competitor. Meanwhile, the rest of the office holds a debate to settle the question: is Hilary Swank hot?

Special Project

Dwight scores a special assignment at Sabre's Florida headquarters. As a result, he and Andy must decide which Scranton staffers will join him. Elsewhere, Pam returns from maternity leave.

Phyllis' Wedding

It was the day of Phyllis and Bob's wedding. Pam was upset because she noticed Phyllis had basically stolen Pam's ideas for her and Roy's would-be wedding. Meanwhile, Michael was very excited to be in charge of pushing Phyllis's father's wheelchair down the aisle.

Did I Stutter?

Pam is sporting a new look at work with her glasses. She admits she spent the night at a "friend's" house and forgot her contact solution. Michael makes sure to point out that the glasses make her look ugly, and if she wants to be hot, the glasses need to come off.
The Office Episode Guide
Pilot

A documentary crew arrives at the offices of Dunder Mifflin to observe the employees and learn about modern management. Manager Michael Scott tries to paint a happy picture, while sales rep Jim fights with his nemesis Dwight and flirts with receptionist Pam.

Diversity Day

A consultant arrives to teach the staff about tolerance and diversity but Michael insists on imparting his own knowledge. Meanwhile, Jim struggles to keep hold of a lucrative contract extension.

Health Care

Michael doesn't want to upset the staff so he gets Dwight to pass on news about the company's reduced health provisions. Fed up with his nosiness, Jim and Pam pretend they are suffering from a variety of conditions including Ebola, Mad Cow Disease, spontaneous dentohydroplosion, hotdog fingers, nano-robot infection...

The Alliance

Michael arranges a morale-boosting birthday party for Meredith and is determined to come up with the funniest message in her card. Dwight wants a pact with Jim to fight the downsizing, and Michael regrets showing off when Oscar asks for sponsorship for a charity walk being undertaken by his nephew, who has cerebral palsy.

Basketball

The office staff play a basketball game against the warehouse workers in which Jim shows off to impress Pam and upstage her fiancee who is on the opposing team.

Hot Girl

A woman who comes to the office to sell purses gets the male members of staff excited. She rejects Dwight's advances, but Michael reckons he's still in with a chance.
Shows for Fans of The Office