Behind the Music Episode Rating Graph
Aug 1997 - Jul 2014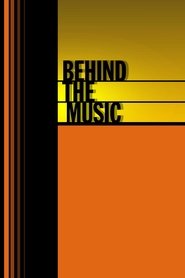 Browse episode ratings trends for Behind the Music. Simply click on the interactive rating graph to explore the best and worst of Behind the Music's 230 episodes.
The best rated episodes of Behind the Music are:
Bonnie Raitt S1E31 rated 9.0
Fleetwood Mac S1E4 rated 9.0
Lynyrd Skynyrd S1E7 rated 8.7
Gloria Gaynor S1E38 rated 8.0
Joe Cocker S1E27 rated 8.0
The lowest rated episodes of Behind the Music are:
Andy Gibb S1E11 rated 6.0
Tony Orlando S1E34 rated 6.5
Boy George S1E3 rated 7.0
The Mamas & the Papas S1E15 rated 7.0
Meat Loaf S1E16 rated 7.0
The first episode of Behind the Music aired on August 17, 1997.
The last episode of Behind the Music aired on July 16, 2014.
There are 230 episodes of Behind the Music.
There is one season of Behind the Music.
Behind the Music has ended.
Best Episodes of Behind the Music
Not enough show information to display best episodes.
Worst Episodes of Behind the Music
Not enough show information to display worst episodes.
Behind the Music Episode Guide
Milli Vanilli

Girl, you know it's true…but unfortunately it wasn't, for the 80's dance duo whose Grammy-winning triumph turned sour when their producer revealed that his hunky proteges were shaking their booty to someone else's song. The ensuing humiliation led to the suicide of Rob Pilatus, whose anguish is palpable in these final interviews. Milli Vanilli, Rob Pilatus and Fabrizio Morvan won the hearts of millions, but when their deception was revealed after their win of a Best New Artist Grammy, the public's shock and disappointment gave way to contempt. The two lip-synching hunks became the butt of jokes and were ostracized by the music industry.

MC Hammer

The dawn of the 1990's was unquestionably Hammer time. A scrappy striver from Oakland CA. named Stanley Burrell took hip-hop to P.T. Barnum scales: baggy trousers over rubbery legs, sizable samples of past hits, commercial endorsements galore. But the MC Hammer show was also "fun for the family," which, as Hammer pal Arsenio Hall notes, hardcore hip-hop heads despised. By the middle of the decade, Hammer's commercial viability - not to mention his huge fortune - had somehow vanished. Still "too legit to quit," MC Hammer then downsized, pledging to bring his positively charged hip-hop back to the top. BTM brings you the particulars of each Hammer epoch.

Boy George

In 1984, George O'Dowd accepted a Grammy Award for Culture Club by quipping that America "knows a good drag queen" when it sees one. And Boy George was not just a good drag queen, but a drag queen with a tremendously soulful voice, fronting one of the '80s' best pop bands. And yet, there was trouble from the start. If George's affair with Culture Club drummer Jon Moss lent emotional authenticity to the band's hits, it also jeopardized the band's ability to work together, as each Clubber attests to Behind the Music. Once Moss rejected George once and for all, the singer rapidly descended into an abyss of heroin addiction. At a 1986 anti-apartheid benefit, George was so out of it that fellow pop stars recoiled from him. After his brother publically spoke of George's problems, the singer finally took the steps to recover. Healthy and happy these days, George only regrets now that Moss has yet to acknowledge the extent of their relationship.

Fleetwood Mac

A successful British blues band in the '60s, Fleetwood Mac became the legends we know today when they hooked up with a young singer-songwriter couple who were almost ready to give up the biz. Stevie Nicks and Lindsey Buckingham brought passion, looks and incredible vocal harmonies to the moody intensity of Fleetwood Mac. Their relationship wouldn't survive past the first album, nor would that of longtime members Christine and John McVie, but all that heartbreak fueled the fire of Rumours - a modern pop masterpiece which would become one of the best-selling albums of all time. As they embarked on their 30-year Reunion Tour in 1997, all the members of this "dysfunctional family" checked in with Behind the Music to muse on the drugs, the dough, and how it feels to attract a whole new generation of listeners after all these years...

Nowhere to Hide

This cautionary episode of Behind the Music documents the growing menace of stalkers. Considered by some the "prototype" for fans who take their celebrity obsessions to dangerous and often criminal extremes, John Lennon's murderer, Mark David Chapman, is the focus of this investigative piece. With a detailed account of the events of the day he shot the former Beatle; to interviews with Chapman conducted during his prison sentence; comments from his psychiatrist and the photographer who caught Lennon and his killer on film; BTM paints a frightening picture of a deranged individual who is up for parole this year. Security consultant Gavin de Becker outlines warning signs. Lilith founder Sarah McLachlan comes forward about her own terrifying experience and the song ("Possession") that came out of it. Two real-life stalkers explain their motivations. Bjork's victimizer records himself on video just moments before his suicide.

Imagemakers

Rock 'n' roll wouldn't exist without its image, and it's been the job of rock photographers to capture that divine union of talent, passion and style that makes a singer a star. Ever since Elvis Presley melted the camera lens with his wiggling hips and pouty lips, fans have hungered for that uncensored intimacy with their idols. BTM gets inside the visionary minds who created the iconography of rock 'n' roll: from the German photographer who gave the Beatles their mop top haircuts, to Andy Warhol and his classic album art, to the young upstarts whose work appeared in the influential rock magazine Rolling Stone and eventually defined a culture. Annie Liebowitz talks about how Yoko Ono's sudden camera shyness turned into one of her greatest photographs, and fashion imagemakers like Herb Ritts talk about how they made the shift from print to video when MTV opened the doors for a whole new mode of expression.

Lynyrd Skynyrd

This episode marked the 20th anniversary of the infamous plane crash (10/20/77) with a special episode on the bad boys from Jacksonville, Florida who put Southern Rock and Roll on the map with classic songs like Freebird and Sweet Home Alabama. During the seventies, they released a string of million-selling records and performed to sold out audiences in the U.S. and Europe. Fronted by their charismatic leader, Ronnie Van Zant, Lynyrd Skynyrd had it all until the pressures of stardom led them down a road of violence and alcohol abuse that resulted in countless fights, arrests, and car wrecks. Interviews with the surviving members of the band and the families.

Teddy Pendergrass

Teddy's early experiences in life and music: "I wasn't raised with baby-sitters, my mother couldn't afford to have someone watch me. It just didn't work like that in the ghetto so because of that I had the unique opportunity to see the artists come in and out that would play the supper club (where his mother worked). It was exposure for me.On Melvin and the Blue Notes: "What I learned was priceless; I learned how to entertain. I learned how to be the best at what I could be."On the accident of March 18, 1982: "It was the most horrible experience I could have ever had in my life."His feelings after the accident: "You want to know what's going to happen to you, the hell with whether or not I'm going to sing...you go back to the basics. 'What does this mean for me?'"On Live-Aid, his first performance after the accident: "I felt relieved like a big load had been lifted from my back... I felt 'OK' so we can do this. It was one more hurdle that I had crossed."On his song Truly Blessed: "The song was natural for me to do. I wanted the world to know how I was feeling. And if there was anyone that was wondering 'Am I getting along, or what my thought's were." I was saying, 'I'm fine, this is where I am.'"On walking again: "Anything can happen tomorrow. If the technology is there tomorrow, I'll be right there in line, but, until then, it is more important to try to achieve things while I am here."

Billy Joel

He has penned enough hits to fill three Greatest Hits compilations. Yet, Billy Joel's rise to fame has been anything but smooth sailing. Behind the Music chronicles the ups and downs of the pop star's career and life... from his earlier days as a solo performer when he signed away many of the rights to his songs... to his incredible rise to fame and fortune... to the betrayal of his manager that nearly left Billy Joel broke.

Lilith Fair

In the summer of 1997, Canadian singer/songwriter Sarah McLachlan launched an event that would surpass Lollapalooza as the most successful concert tour of the year. Against all odds, the women-only Lilith Fair lineup sold out arenas across the country. When the dust settled, Lilith had shown the world a different side of rock, challenging the short-sighted old-school attitude that girls don't sell records. BTM's honest look at the first Lilith tour is the ultimate backstage pass: superstars like Sheryl Crow and Jewel, and of course McLachlan and the Indigo Girls, talk about their personal struggles and triumphs as well as how it feels to be part of the cultural moment that was occurring in '97. Rock godmothers Pat Benatar and Emmylou Harris discuss their involvement in what Benatar says she'd "waited 20 years for." Other featured artists include Shawn Colvin, Meredith Brooks and Lisa Loeb. Episode highlights? A dressing room jam session between Crow and the Indigo Girls, and concert footage of the song that closed every show, Joni Mitchell's "Big Yellow Taxi."

Andy Gibb

He was the prince of Pop idols and by the tender age of 22, Andy Gibb had three #1 songs under his belt. But over the next 8 years, his career would falter, the love of his life, Victoria Principal, would leave him, and the world would learn that this the teen idol with the honey voice had a devastating drug and alcohol problem. For the first time ever, all three of Andy's brothers, The Bee Gees speak about Andy's lifelong battle against drugs and alcohol and for the first time since their breakup nearly 15 years ago, Victoria Principal talks about the Andy she loved and what finally broke them apart. Interviews also with: Pam Dawber, Marilyn McCoo, Marie Osmond and Andy's producer, Robert Stigwood.

Jim Croce

Featuring never before seen family photos and performance footage, "Jim Croce: Behind the Music" traces the life and career of the man responsible for such hit songs as "Bad Bad Leroy Brown," "Time in a Bottle" and "Operator." Through exclusive interviews with Croce's wife Ingrid and friends Cheech Marin and Arlo Guthrie, "Jim Croce: Behind The Music" uncovers the musical passion that kept Croce churning out hits he would make virtually no money from. Ingrid Croce recalls how a contract Croce signed early in his career sent the majority of his earnings to his representatives, keeping him and Ingrid in relative poverty even as Croce's career soared. Killed in a plane crash just as he was gaining worldwide recognition, Croce was destined to never see the money his records earned. Ingrid recounts picking up the pieces, including her successful court battle to win back the money that was rightfully Croce's. Additionally, "Jim Croce: Behind The Music" features a Croce recording never before made public called "I'm Just a Country Boy," the first song Croce ever sang to wife Ingrid.

The Carpenters

In 1970 The Carpenters won the Best New Artist Grammy, and for five years it seemed as though they were indeed on "Top of the World" as song after song continued to ride up the charts. Easy listening lovers of all generations found the clean-cut combo's orchestrated melodies and Karen's warm voice irresistible; even President Richard Nixon was a fan. But behind the smiles and the string of soft pop hits is the tragic tale of a woman whose quest for love and acceptance led to anorexia and finally, death at 32. In 1983 Karen Carpenter suffered a fatal heart attack while seemingly on the road to recovery, leaving Richard alone to mourn the loss of his sister and all the songs that would never happen. Now happily married and back on the road performing Carpenters songs to adoring fans, Richard reminisces about their early jazz trio, and speaks frankly about his past addiction to pain killers. Singers Olivia Newton-John and Dionne Warwick pay tribute to Karen's talent.

Sonny Bono

He couldn't sing or read music but he became a songwriter and pop star. And though he never cast a vote in his life, he was elected Mayor of Palm Springs, then Congressman. If there's a lesson to be learned from Sonny Bono's life, which ended tragically in a skiing accident in early 1998, it's that ideas and perseverance will get you far - even if you're a funny -looking guy who didn't go to college. It wasn't until Sonny was 28, when he met then-16-year-old Cher, that his musical path presented itself. Sonny brought the songs, Cher brought the style and the voice, and by 1965 they created a pop sensation, kicking off a string of hits with their #1 signature song "I Got You Babe." By the early '70s, the pair were household names, but their TV bickering became all too real, and after several bits of on-screen teasing, the couple divorced. Sonny never achieved the same level of success in the entertainment industry; in fact, when Cher was starring in films like Silkwood , he was flubbing his lines on Fantasy Island. But at 51 things turned around for him: Sonny remarried and opened a successful restaurant. One day it occurred to him to run for Mayor and he won by the largest margin in Palm Springs history. Like everything he set his mind to, Sonny had accomplished it by sheer determination. BTM follows his remarkable story, talking with friends and associates, and most movingly, his grief-stricken mother.

The Mamas & the Papas

A look at the trials & tribulations surrounding one of folk rockÍs most talented groups. Interviews with the remaining band members, Michelle Phillips, John Phillips and Denny Doherty. They speak openly about how the band came together, their drug use and the love triangle that existed between them. For the first time ever, Mama CassÍ sister, Leah Kunkel puts to rest the real cause of Mama CassÍ death.

Meat Loaf

The incredible rise, fall and comeback of Meat Loaf. Interviews with Meat Loaf, his wife Leslie Aday, their two daughters, Todd Rundgren (producer, Bat Out of Hell), Karla DeVito (former back-up singer) and Sam Ellis (tour manager). Released in 1977, Bat Out of Hell was one of the top-selling albums of all time, making Meat Loaf a rock & roll superstar. However, superstardom got the best of him -- Meat Loaf suffered a nervous breakdown and soon dropped out of the music scene. In 1993, 16 years after the release of Bat Out of Hell, Meat Loaf finally came out with a new album, Bat Out of Hell II, which earned him a Grammy for his #1 song, "I Will Do Anything for Love" and made him a rock & roll success, again.

Gladys Knight

Her career spans more than 50 years, 37 of which were spent headlining "Gladys Knight and the Pips." She has collected four Grammys, 12 gold records and a spot in the Rock and Roll Hall of Fame, but Gladys Knight's life has never been easy. On this episode, the other Queen of Soul reveals the hardships she has battled since her career took off at the age of seven, and why, in spite of them all, she has always come out on top.In "GLADYS KNIGHT: BEHIND THE MUSIC," Knight candidly discusses the ordeals that have turned so many of her successes bittersweet, beginning with her first brush with racism after winning a televised singing competition at the age of seven. Knight goes on to recount more personal as well as professional trials: her near rape at age 15; her unplanned pregnancy and miscarriage at age 16; the pain of three failed marriages; the custody battle that cost her youngest son; her legal battle with Motown; and the ten year gambling addiction that cost her hundreds of thousands of dollars. Interviews with Little Richard, friend Dionne Warwick and Knight's children also shed light on how a woman who suffered through so much can continue to rise to such heights.

Willie Nelson

With 100 albums behind him and a career that spans 50 years, you might think Willie Nelson has had a smooth ride to fame and fortune.Behind The Music sets the record straight on the life of a country legend who has endured plenty of professional and personal setbacks along with his successes.Over the years, Willie Nelson has written monster hits for the likes of Patsy Cline and Faron Young, amassed three Grammys, created country music's first multi-platinum album, and performed with everyone from Ray Charles to U2. Yet when Nelson first hit it big in 1975 with his smash album Red Headed Stranger, he was over 40, had been performing for 32 years, and had already churned out over 20 albums. Success did not come quickly for Nelson, whose resume also lists stints as a janitor and Bible and vacuum cleaner salesman. In "Willie Nelson: Behind the Music," Nelson candidly discusses the hurtles that have nearly derailed him, from his years growing up without his parents in Abbott, Texas, to his struggles to find the right record label and his monstrous problems with the IRS that began in 1978. By 1988, the IRS had charged that Nelson owed over $10 million in back taxes. Interviews with Nelson's friends and colleagues plus archival footage round out the hour.

Jerry Lee Lewis

Four decades have passed since the release of "Whole Lotta Shakin' Goin' On" and "Great Balls of Fire," but it's fair to say that no one has matched the sheer rock and roll excitement of the pioneering piano pounder Jerry Lee Lewis. It's also fair to say that no one has matched his misadventures: On a trip to Britain in 1958, it was revealed that Lewis had married his 13-year-old cousin Myra Hindley without divorcing his wife. Immediately afterwards, radio stations refused to play his records, only relenting when he made the move to country music. It wasn't long until Lewis began living even harder than he previously had, hitting the bottle and guzzling pills with abandon. After 13 years of marriage (which included the death of their son) Lewis divorced Hindley, only to lose several more wives and children in tragic circumstances that would shatter lesser men. But Lewis has survived as a family man and a giant in the annals of American music.

Rick James

In the early 80s, Rick James was the king of funk, dominating the charts with hits like "Superfreak," "Mary Jane" and "Give It To Me Baby." James was best known for his outrageous live concerts and flamboyant drug use. Ironically, it was his notorious cocaine habit that cost him his freedom and nearly cost him his life. James went to prison for assaulting an associate while high on cocaine.During this episode James does not hold anything back, speaking frankly about his destructive behavior, how his mother's death devastated him and how prison was the best thing that ever happened to him. Among those interviewed in "Rick James: Behind The Music" include one-time love Linda Blair, his new wife Tanya and former Motown executive Suzanne DePasse.

David Crosby

An advanced pop musician by anyone's standards, David Crosby has become a poster boy for a crash and burn hippie culture. From his early days with the Byrds, he had a wild twinkle in his eye, and while recording political and romantic hymns like "Wooden Ships" and "Guinevere" during the '60s and '70s, the superb vocalist was sewing the seeds of the profoundly drugged-out lifestyle to come. Crosby's friend Carl Gottlieb describes him as a fundamentalist hedonist, awash in stimulants and free sex. At first, he was able to make great music with Graham Nash and Stephen Stills, but eventually his addiction overtook his passion for music. By 1985, after his friends attempted to intervene, an Olympian appetite for cocaine had taken him from the comfort of stardom to the cold arms of the Texas prison system. Behind the Music is there as Crosby's subsequent redemption fails to prevent a life-threatening liver transplant, but ends up yielding a son he had abandoned 32 years before.

Selena

By the age of 23, Selena Quintanilla Perez had conquered the Tejano music scene and had become embraced by tens of thousands of fans. With her blend of natural talent, boundless energy and magnetic charm she was poised to become popular musicÍs next big superstar. But, just when Selena was about to become a crossover sensation, her ascent was cut short as she lost her life at the hands of someone she believed to be a loyal friend. We hear from SelenaÍs family and the woman who murdered her.

Jefferson Airplane/Starship

Includes first-time interviews with all 6 members of the classic Jefferson Airplane line-up as well as an interview with Grace Slick.

Takin' It to the Streets

A cross-cultural look at people who sing for their supper features five different groups/artists from New York, New Orleans, Chicago and Los Angeles; features original compositions and stories from street musicians throughout the show; New Orleans segment features a profile of clarinetist Doreen Ketchens and performance footage of her (with trombonist Keith "Wolf" Anderson and others) on the streets of the French Quarter.

Ozzy Osbourne

A look at this heavy metal legend, from his early days as the lead singer of Black Sabbath, to his controversial concert acts as a solo performer (he bit the head off a live bat onstage as well as a live dove during a Columbia Records publicity meeting!) Osbourne discusses the lawsuits brought on by three different families, all claiming that their sons had been inspired to commit suicide after listening to his songs. He spent some time in the Betty Ford Clinic in the mid-80s to battle his drug addiction and alcoholism. Although Osbourne is currently clean & sober, he has not completely cleaned up his image.

Ted Nugent

Nugent started performing at age 13 and became one of the the biggest live acts in the '70s. Ted's not your typical rock 'n' roller. He is a political conservative, preaching family values & anti-drug messages. He's also fond of hunting game, eating raw meat and having strong opinions on just about everything.

Joe Cocker

The dramatic ups and downs of Cocker's career including a recent interview before launching his April '98 tour, behind the scenes footage from his world-famous "Mad Dogs and Englishmen" tour, a candid look at his infamous, drug-fueled "drop-out period," and a rare, voyeristic glimpse into his personal life through the eyes of his wife, family and close friends.

Behind the Music (Ver 2)

Filmed mostly at the Naval Training Center and Miramar Naval Air Station in San Diego, Top Gun was the top grossing movie of 1986. Behind The Music explores the creation and cultural impact of the film, from the early obstacles faced by cast and crew to its high-flying debut at the box office, bringing in $344.8 million worldwide.Story highlights of Behind The Music: Top Gun include:The idea for the movie came from an article in California magazine called "Top Guns" that producer Jerry Bruckheimer had read about a group of characters at fighter pilot school. He and his partner Don Simpson bought the rights to it and eventually hired Chip Proser to do top-to-bottom rewrites of the rough script.Bruckheimer and Simpson had to go the Pentagon to pitch the idea to get the Navy on board. During the meeting, the Navy reps asked them to tell them what the story would be … but there wasn't one yet. So, Simpson just started spinning a yarn off of the top his head … and, the Navy loved it! The eventually script was almost a duplicate of this impromptu tale.Pete Pettigrew, a real life Top Gun instructor and retired Navy admiral, was hired to serve as an advisor to the film. His attempts at keeping the portrayal of the school and its pilots realistic went unheeded for the most part in the producers' attempts at making the movie more exciting.Unbankable since his directorial debut The Hunger flopped, Tony Scott was nevertheless brought on board for Top Gun after Bruckheimer and Simpson watched his commercial reel. It would be the first of several collaborations between the producers and Scott which would eventually establish him as one of Hollywood's premiere action directors.Tom Cruise, recovering from his 1985 disappointment Legend, finally cemented his status as an A-list star with his role of cocky fighter pilot Maverick. Matthew Modine was originally selected to play Maverick but he turned the part down.Val Kilmer did not want to be in the movie, but Paramount exercised a right on their contract with Val for him to do the movie.Ally Sheedy was the original choice for the Kelly McGillis role but turned it down saying in an interview: "Who wants to see Tom Cruise flying around in an airplane?"Art Scholl, a stunt pilot, was killed doing an inverted flat spin for the movie. It is speculated that camera equipment affixed to the plane altered its balance, making recovery from a flat spin (normally difficult in any case) impossible. The film is dedicated to his memory.Anthony Edwards, Michael Ironside, and Rick Rossovich all went on to roles on the TV series E.R.The Top Gun soundtrack includes such hit songs as "Danger Zone" and "Take My Breath Away" and has sold more than seven million copies. The album spent five weeks at #1 on the Billboard charts. Giorgio Moroder, who composed original music for the film, won an Academy Award for Best Song, "Take My Breath Away."

Studio 54

It has been more than twenty years since Studio 54 first opened its doors on April 26, 1977, driven by a disco beat and ruled by the unlikeliest of overlords: gay, sociable restaurant chain owner Steve Rubell and straight, shy real estate lawyer Ian Schrager. Former college friends Steve and Ian, through a combination of business savvy, good timing and luck, quickly established Studio 54 as "the" place to be, where the wannabe crowd outside was as much of a show as the privileged party inside.Studio 54 became the embodiment of the phrase, "if it feels good, do it," fueled by the prevailing liberated, birth-controlled, drug-infused, pre-AIDS atmosphere of the era. Or, as described by eyewitness Michael Musto, Studio 54 was "a Felliniesque crossed with Busby Berkeley playground filled with everything for your hedonistic needs.""Studio 54: Behind The Music" features new and exclusive candid interviews with many of those who not only observed but helped to create the Studio 54 experience, including Grace Jones, Liz Smith, Jerry Hall, Robin Leach, Anthony Haden-Guest, Nile Rogers, and many of the bartenders and doormen who had front row seats to the Studio 54 spectacle. The program also includes the last known interview of Rubell, who died an AIDS-related death in 1989 at the age of 45.Rubell's and Schrager's Studio 54 flashed brilliantly and crashed hard, with the two eventually convicted of tax evasion and forced to turn in their evening wear for prison garb. As disco is making an unexpected comeback, and everything 70's is popular again, "Studio 54: Behind The Music" examines the highs and the lows, the innovations and disappointments, that went beyond the velvet rope to capture the attention of the entire world.

Keith Moon

Keith Moon will always be remembered as a wild man of rock and roll who wrecked hotel rooms and destroyed his drums. What is often forgotten about Keith is that he was a drummer extraordinaire who had a zest for life that was full of comedy, drama and tragedy. In this episode, KeithÍs friends, bandmates and family provide a stirring portrait of a man who packed a lot of life into his short 31 years. Viewers will hear Pete Townshend, Roger Daltrey, John Entwistle, Kim McLagan (KeithÍs ex-wife) and Peter ˜DougalÄ Butler (KeithÍs personal assistant for close to 10 years) discuss KeithÍs struggles, triumphs and tragedies in intimate detail. Plus, in her first television interview since KeithÍs death in 1978, Annette Hunt (KeithÍs last girlfriend) discusses KeithÍs final days.

Bonnie Raitt

An intimate look at one of the most successful and respected female rockers, from her early roots in Blues to her current pop/rock stardom.

Robbie Robertson

Robbie Robertson reflects on the history and break-up of his critically acclaimed group, The Band. When drugs began to erode the bond that held them together, Robbie decided to put an end to the group. Their final performance together on Thanksgiving Day in 1976 was immortalized in the Scorsese-directed film, "The Last Waltz." Though the other members of The Band eventually got back together, Robbie forged ahead on his own. Robbie talks about the 20 years since he left the group-- he has composed a number of movie scores, acted in a handful of films and released three critically acclaimed solo albums. On his latest solo effort, Robbie has returned to his Native American roots, mixing such unlikely elements as peyote chants, archive recordings and a testimonial from an imprisoned Indian activist.

Def Leppard

The biggest selling pop band of the '80's lived the text book rock star life: limos and liquor, drugs and groupies – hedonism defined their daily ritual. But even record sales over 20 million couldn't prepare these former factory workers from Sheffield, England for the consequences of their excesses. Behind The Music revisits the devastating overdose of guitarist Steve Clark and talks to Rick Allen about how he managed to continue drumming after the loss of an arm.

Tony Orlando

One of the hottest pop music performers of the 70's candidly discusses his struggle with cocaine addiction and his mental breakdown. Songs include "Knock Three Times," "Candida," "He Don't Love You (Like I Love You)," and "What are you Doing Sunday." Orlando talks candidly about the death of his best friend, Freddy Prinze, and his sister's death due to Cerebral Palsy. Orlando is currently performing at different venues in Branson, Missouri.

Gloria Estefan

The triumph and tribulations of a "Diva" who has come to symbolize the American dream. Highlights include Gloria discussing her accident, her fatherÍs death, the birth of her son in 1980 and her involvement in raising money for families devastated by the wreckage of Hurricane Andrew. Includes rare home movies footage plus interviews with family members, Jon Secada and other music associates.

Jan and Dean

A look at the successful 60's surf rock duo, Jan Berry and Dean Torrence. With hits like "Surf City," "Dead Man's Curve" and "Little Old Lady from Pasadena" these California crooners hit the top of the charts until Jan suffered severe brain damage from a terrible car accident in 1966. Includes interviews with Jan, who continues to write music, Dean Torrence, who has built a successful graphic arts career.

Harry Chapin

Singer/songwriter Harry Chapin made a successful career out of setting short stories to music with hits like "Taxi," "W.O.L.D.", "Cats in the Cradle" and "Sequel." A staunch supporter of the socially disenfranchised, Chapin raised over five million dollars for various causes, yet in an ironic twist, he died in an auto accident on July 16, 1981, while on his way to perform at a benefit concert. We hear from Chapin's wife, friends and family as they discuss the musical storyteller whose life ended too short. Features interviews with Chapin's wife, friends and family.

Gloria Gaynor

Profile of superstar Gloria Gaynor, the disco diva whose song, titled, "I Will Survive," inspired millions of fans with a confident message of hope, but for Gloria to survive, she had to overcome weight problems and agonizing self doubt. Just as Gloria was reaching the pinnacle of stardom, a freak stage accident nearly ended her career. Later, better conflict threatened her storybook marriage. Just when it seemed she put her troubles behind her, Gloria endured her greatest heart break - the brutal murder of her younger sister. When tragedy threatened to overwhelm her, the queen of disco surrendered to a higher power. Interviews with Gloria, her husband/mgr, former band members, friends and the cowriter of "I Will Survive."

Madonna

Madonna's blonde ambition was born when she was still a brunette living in Detroit. Her desire to "rule the world" drew the dancer and fledgling musician to New York's East Village, where she became a fixture on the early '80s punk scene. Those who knew her back then recall that she turned heads with a sexy ragamuffin look that would eventually spawn a world of wanna-bes. Always leading the pop zeitgeist, Madonna's music has evolved from dance-pop to earthy R&B to balladry to techno. From club scenester to cultural icon to mother (her most satisfying role yet), Madonna's moves are endlessly fascinating. She talked with BTM about the price of fame, the great love of her life, and the one "m" word she never wants to hear again.

1968

A look back to the SixtiesÍ most explosive, chaotic, tragic and inspiring year. A time when youth raged in the streets, leaders were martyred, and cities burned. This episode explores some of the most exciting, enduring, influential music of our times and the stories "Behind the Music" through dramatic footage and revealing interviews with many of the great musicians who spoke for an angry, alienated generation. Includes interviews with Grace Slick, David Crosby, James Brown, Graham Nash, John Fogerty, Aretha Franklin, P.J. OÍRourke, Art Garfunkel, Rennie Davis and Country Joe McDonald.

Steppenwolf

Steppenwolf was a band of rock and roll wild men whose high times and big hits, "Born to be Wild" and "Magic Carpet Ride", could not hold the pack together. We hear from former lead bandsman, John Kay, who retired the band in the late 70's, and band mates Goldy and Nick, who attempted to bring Steppenwolf back to life, signed away their record royalties in order to do so, yet failed in the end. Today, John is touring with his band John Kay & Steppenwolf, while Nick and Goldy are still fighting to get their royalties back.

Blondie

Blondie, co-founded by Deborah Harry and Chris Stein, was the most successful band to grow out of New York's downtown punk rock scene in the late 1970's. But success did not come without a price. As the band got bigger, lead singer Harry became the focal point of attention, and harmony was replaced by discord. "Blondie: Behind The Music," traces the ups and downs of the group, featuring rare footage and interviews with group members Harry, Chris Stein, Clem Burke and Jimmy Destri; Blondie biographer Victor Bockris; rock critic Lisa Robinson; Chrysalis Records co-founder Terry Ellis, rocker Joey Ramone and director John Waters.Before they hit in America, Blondie enjoyed huge success in Europe and Australia, scoring six number ones in England. Their third album, "Parallel Lines," sold six million copies and made them superstars. Although they released two more monster albums, the band was growing increasingly apart, and in 1982 Harry walked away from the band.At the same time, her longtime boyfriend and Blondie guitarist Stein became ill with a rare genetic disease called Pemphigus. Debbie and Chris quietly disappeared from the music scene, and it took Chris nearly two years to recover. When he and Debbie tried to re-enter the music world, in the age of Madonna, Blondie had become eclipsed.Debbie pursued her solo career, as well as finding roles in film and television. In 1997 the core band of Harry, Stein, Destri and Burke regrouped as Blondie once again, and after a sixteen year absence will release a new album, "No Exit," in early 1999.

Shania Twain

The classic rags to riches story. Shania grew up poor in Canada, spending much of her childhood on the Mattagami Indian Reservation where many of her stepfather's relatives lived. At 21, she had to care for her siblings when her parents were killed in a head-on car collision. Yet she overcame these hardships when a successful Nashville entertainment attorney discovered her performing in a Las Vegas style review in Huntsville, Ontario. He helped her land a contract with Mercury Nashville. Although her first album was not a huge success, legendary rock producer, Mutt Lange spots her talent. They meet, fall in love and he helps Shania cross over from country singer into Pop superstar. Shania is currently touring to sell out crowds. Includes interviews with Shania's sibling, relatives, Richard Frank (the lawyer who discovered her) and Norro Wilson (producer on her first album).

John Denver

The story of one of America's most treasured singers. We are premiering this episode 1 day before the 1 year anniversary of Denver's death. Denver was a huge sensation in the 70's, with a string of hits including "Take Me Home, Country Roads", "Rocky Mountain High", "Sunshine on My Shoulders" and "Thank God I'm a Country Boy". His success dipped in the 80's, yet this did not deter him from continuing to perform and devoting much of his time to environmental issues and flying. Denver was attempting a musical comeback in the 90's, but died in a plane crash while testing out an experimental plane. Includes interviews with Lyle Lovett, who discusses Denver's influence on his music, long-time friend Geraldo Rivera, Denver's two ex-wives (Annie Denver and Cassandra Delaney Denver) and his children.

Stevie Nicks

She was crowned the queen of Rock & Roll. A country girl who cast a spell on the world of pop music. She ascended to the top with Fleetwood Mac, then stole the spotlight when she struck out on her own. Stevie Nicks accomplished the unprecedented feat of launching a successful solo career while still a key member of one of rock's most successful bands. Then her fairytale life was turned upside down, first by cocaine abuse, and later by a debilitating dependency on tranquilizers. But Stevie turned her pain into song, reclaiming her confidence and her career.

John Mellencamp

This small town boy lived the American dream, topping the charts with his tales of everyman. After two decades of hard living and endless touring, though, he paid the price, with a heart attack that nearly took his life. Our little ditty follows the heartland hero from Indiana into the arms of supermodel Elaine Irwin.

Metallica

We're just four lucky fans that got together and started playing; this could be you, says James Hetfield, co-founder of Metallica, which built its success on an uncompromising musical vision and the fierce loyalty of its fans. For Metallica, hard rock meant playing hard, on-stage and off. Their drinking became the stuff of legend, and the rock press dubbed them "Alcoholica." Amid the mayhem, the most popular heavy metal band in the world endured its share of hardship and tragedy, including the death of bassist Cliff Burton and an on-stage accident in which Hetfield suffered serious second and third degree burns. "Metallica: Behind The Music" charts their rise from garage band to global stadium phenomenon, always on their own terms.Two things that kept Metallica going, according to Hetfield, are "honesty and selfishness; we're doing this for ourselves." Through it all, they set the standard for straight ahead heavy metal mastery. "Metallica: Behind The Music" includes interviews with the band, former members Ron McGovney (bassist) and Dave Mustaine of Megadeth (guitarist), Anthrax's Scott Ian, Primus' Les Claypool, Motorhead's Lemmy Kilmister, Jerry Cantrell, Ozzy Osbourne, Torben Ulrich, co-founding member Lars Ulrich's father and producer Bob Rock.

KC & The Sunshine Band

They blasted onto the American airwaves in the fall of 1975 with a sexy, explicit invitation to just let go...a multi-cultural group of musicians who were all about the groove..led by a charismatic singer who was convinced that someday he would make it big. KC & the Sunshine Band crossed pop melodies with disco rhythms to the tune of 75 million albums sold. But the boogie superstar would be tripped up by rock and roll excess-- his band torn apart by jealousy, paranoia and personal tragedies. KC was devastated by the death of his father and he disappeared into obscurity for a decade, before recapturing the spirit of his early years. Includes interviews with KC, his mom, his sister, his collaborator/close associate, Rick Finch and Harry Stone, the man who gave KC his first break.

R.E.M.

Tells the story of four friends from Athens, Georgia who formed a band in 1979 because they loved to play music together. For almost two decades, R.E.M. blended four personalities into a group that was greater than the sum of its parts, and while they never took themselves too seriously, they gave their music everything they had. They refused to compromise, and the more they resisted taking the easy road to fame and fortune, the more their legend grew. Through celebration and adversity -- including the near death of drummer Bill Berry, who suffered a brain aneurysm while on-stage and who left the band in 1997 -- R.E.M. has proved itself to be one of the great rock bands of our time. "R.E.M.: Behind The Music" includes new interviews with all three band members as well as ex-band member Bill Berry, The B-52's Kate Pierson, manager/lawyer Bertis Downs, who has been with the group since the beginning, producers Don Dixon, Mitch Easter and Pat McCarthy, Ian Copeland (brother of Miles Copeland, who signed R.E.M. to their first record contract) and Athen's mayor, Gwen O'Looney.

Motley Crue

Rock's most notorious band embraced excess and pushed it as far as they could: from their wild stage theatrics (Nikki Sixx would light himself on fire), to the hair, makeup, spandex and stilettos with which they adorned themselves, to the drugs and alcohol they consumed, and of course the girls, girls and more girls. Even "settling down" was done with rock star attitude: Three of the Crue's four members married Playboy playmates, Tommy Lee most famously uniting with Baywatch star Pamela Anderson after his marriage to TV star Heather Locklear disintegrated. Now sober. like all the members of the band, Lee talks to BTM about both those relationships, including the famous "adult viewing" tape of himself and then-wife Anderson. Nikki Sixx gets philosophical about his overdose and out-of-body death experience, and Vince Neill shares the moving story of the loss of his four-year-old daughter Skylar. This heavy metal morality tale includes an interview with pal and Hustler publisher Larry Flynt.

Lionel Richie

In 1968, Lionel Richie left the self-sufficient black community of Tuskeegee, Alabama and headed for New York City with his college band, The Commodores. With their fluid funky grooves and outrageous costumes, they didn't go unnoticed for long; the group's big break came when it opened for the Jackson 5 on a world tour. They impressed all within earshot, and walked away with a Motown Records contract. The Commodores' first #1 hit was the lush ballad "Easy." It's success suggested the split to come. After "Three Times a Lady" and "Still" were embraced by the world, it was clear that Richie's remarkable voice was taking him toward a solo career. He continued to rise from there, seemingly unstoppable until a triple blow - the loss of his father, a tabloid scandal, and divorce from his college sweetheart - sent Richie into a tailspin of depression and reflection. Factor in a health scare during which he couldn't sing, and you have a real crisis. It took five years before Richie began making music again... and married his girlfriend Diane. After the birth of their son Miles, the singer says his "heart finally started working again." He also shares a tip for fledgling songwriters: "I Love You" never goes out of style. Richie's mother and his wife talk about the man, while Kenny Rogers and Dick Clark talk about the power of his songs.

Bette Midler

The diva who could make people laugh with her bawdy performances has had to overcome many personal tragedies including the loss of her sister in an automobile accident, the death of her mother to cancer, and multiple friends to AIDS. Here, she talks candidly about bouncing back from these hardships and discusses her music & acting comeback. Includes interviews with Bette Midler, Barry Manilow, Toni Basil, Ahmet Ertegun (President of Capital Records) and Jan Wenner (Publisher, Rolling Stone).

Leif Garrett

He had a golden mane, a sparkling smile and an unforgettable name (pronounced Lafe). His movie star looks made young girls' hearts skip a beat, and he made his way to teen idol glory before he was old enough to drive a car. But just four years after his singing debut, Leif Garrett lost his luster."I was gonna be a rock star, I was gonna be Mick Jagger, I was gonna be Robert Plant, but that's not the way it went."Haunted by his inability to move beyond his unwanted teen idol status, and a devastating car accident that left his friend Roland Winkler partially paralyzed, Leif experienced a decade of self-destruction that included an addiction to heroin. For the first time ever, in "Leif Garrett: Behind The Music," Leif, his family and friends publicly discuss his rise and fall. "Leif Garrett: Behind The Music" also includes an emotional and revealing meeting between Leif and Roland, their first encounter in 20 years. "Leif Garrett: Behind The Music" includes interviews with Leif's mother, Carolyn Stellar, his former manager, Stan Moress, guitarist Don Cugini, Leif's cousin, Peter Underwood and record producer Michael Lloyd.

Rick Springfield

Rick Springfield was the Wonder from Down Under, who lathered up his fans with his songs and his soaps. Before finally breaking through, Rick was perpetually on the verge of stardom. In the early 70's he was set to steal David Cassidy's teen idol crown. Girls plastered his picture on bedroom walls, he romanced Hollywood starlets, and he even had his own cartoon series. But a runaway rumor concerning the validity of his record sales derailed Rick's race to the top, and the once hope-filled '70s became a lonely decade of despair.In the 80s, Rick received an incredible second chance, and at the age of 32 he was a teen sensation all over again, thanks to songs like "Jesse's Girl." He played to packed stadiums around the world, had 15 top 40 hits and released 4 platinum albums in just four years. Rick had money, fame, adoring fans and a loving family, but he was miserable."Be careful what you wish for, because it was not what I thought at all."When the dreams he'd pursued all his life failed to bring him happiness, Rick abandoned his career to face a chronic depression he'd battled since childhood. "Rick Springfield: Behind The Music" includes interviews with his mother, Eileen Springthorpe; former executive producer of "General Hospital," Gloria Monty; former managers Robie Porter and Steve Binder; his best friend, Doug Davidson and former girlfriend Linda Blair.

Heart

This episode follows the successful career of the "first sisters of Rock & Roll". Includes interviews with Ann and Nancy Wilson, all of the original band members, Cameron Crowe (Nancy's husband), family and friends. The sisters discuss the friction that resulted when Nancy left her boyfriend (the lead guitarist) and began a relationship with the group's drummer, plus Ann talks about her weight and their label's concern that it would hurt the band's image and record sales. Nancy & Ann currently perform with their other group, The Lovemongers.

Day the Music Died

It was the end of an era, the end of an innocence for rock and roll. - Lou Diamond Phillips.Three of rock and roll's most influential stars of the 1950's were killed in a plane crash on February 3, 1959, a date immortalized by songwriter Don McLean in his haunting rock elegy as "the day the music died." This was rock and roll's first and greatest tragedy, and "The Day The Music Died: Behind The Music" examines not only the careers of Buddy Holly, Ritchie Valens and The Big Bopper but the day that led to their untimely deaths. "The Day The Music Died: Behind The Music" premieres on February 3, the 40th anniversary of the tragic plane crash. Included are interviews with Lou Diamond Phillips, who portrayed Valens in "La Bamba," Gary Busey, who played Holly in "The Buddy Holly Story," Don McLean, writer and singer of "The Day The Music Died" and Waylon Jennings and Tommy Allsup, who might have been on the plane themselves. In addition, the historic story is captured with eyewitness accounts of those who lived it, including Valens' "Donna" and Holly's "Peggy Sue." Carroll Anderson, the man who drove the musicians to the airport, recounts his last moments with them, and Bob Hale, the DJ at their last performance, describes a touching moment with The Big Bopper that gave his then unborn son, Jay Richardson, insight into his father's love for his family.

Depeche Mode

The bandmates discuss their musical influences and lead singer Dave Gahan talks about his heroin addiction, his near brush with death due to a drug overdose and his arrest on felony drug charges. The band was nearly destroyed until Dave cleaned up his act in 1996. In 1998, they released their second greatest hits album and continue to have a massive worldwide following. "Depeche Mode: Behind The Music" includes interviews with: Dave Gahan (lead singer), Martin Gore (song writer), Andrew Fletcher (keyboard player), Alan Wilder (former member), Vince Clarke (former member), Anton Corbin (famed video director), and Richard Blade (KROQ DJ).

Grand Funk Railroad

They were a garage band from Flint Michigan who upstaged Led Zeppelin in Detroit and sold out Shea Stadium faster than the Beatles; excited fans nearly brought the structure down. Grand Funk Railroad (named after Michigan's Grand Trunk line) were the first band to have ten consecutive platinum albums, but that didn't help the power trio when they tried to fire their former singer-turned-manager Terry Knight, who was earning more money off the band than they were. Knight sued Grand Funk, and won the rights to all their music up to that point. But instead of buckling under this blow, they came back with the album We're An American Band, which produced their first #1 song. And today the funk lives on: reunited in '96 Grand Funk embarked on a sold-out, 85 city tour in 1998. They're getting closer to home every day.

Iggy Pop

Born James Jewel Osterberg in Ypsilanti, Michigan in 1947, Iggy has been shocking audiences since he emerged on the Detroit music scene in 1968 as front man for his original band, The Stooges. He has been known to do just about anything on stage, including spit, strip, swear, smear himself with peanut butter, and cut himself with a knife. Iggy's off-stage life has been equally tumultuous. He conceived a son backstage at a performance in 1968 whom he has cultivated a relationship with over the years. He has struggled with drugs and almost lost his battle with heroin in 1975, when he ended up homeless on the streets of L.A.In 1983, Iggy married a fan he met at a show in Japan and soon after, kicked drugs. Just as he began straightening his life out, his son Eric took a turn for the worse in his own battle with drugs, until 1994 when Iggy intervened and got him the help he needed. Now Eric is training to be Iggy's tour manager. Iggy's career has received renewed attention during the past decade, from his late 80's hit, "Real Wild Child," to the inclusion of two songs on the popular "Trainspotting" soundtrack in 1996, to last year's duet with Lenny Kravitz on David Bowie's "Rebel, Rebel" at the "VH1 Fashion Awards."The revealing "Iggy Pop: Behind The Music" includes interviews with Iggy's son Eric and all of the surviving members of The Stooges, together for the first time ever in one program. Also included is exclusive, never-before-seen clips.

Vanilla Ice

In the early 90's, Vanilla Ice became the opening act at MC Hammer concerts. He would end up outselling Hammer as well as many other rap artists. In this episode, Ice discusses how rap impresario, Suge Knight, threatened him on a hotel balcony to sign over the rights to "Ice Ice Baby," his near-death drug overdose and his new-found focus as a happy family man. Show includes interviews with: MC Hammer and Lenny Kravitz.

Duran Duran

A look at the career of super group Duran Duran, from their early days in Birmingham, England to their international stardom. It has not been a smooth ride for the fabulous five-some. The group splintered into two bands in 1985 forming, Power Station and Arcadia, and in the process, lost two original members. Lead singer, Simon Le Bon, suffered a near-death experience as his yacht capsized in an around-the-world race and John Taylor conquered his battle with cocaine and alcohol. The band is still going strong, having just completed a major UK arena tour and is preparing to release a new record this Spring (Hallucinating Elvis). John Taylor has gone on to form his own band and landed a role in a feature film. Includes interviews with Lou Reed, Bryan Ferry, Pavorotti, Andy Warhol.

Cher

Cher is one of the world's most famous and intriguing celebrities, having made her mark in pop music and as an Academy-Award winning actress. She burst onto the music scene with husband Sonny Bono in the 1960s, scoring hits with such classic songs as "I Got You Babe" and "The Beat Goes On." Cher went on to a triumphant solo career and critically acclaimed performances in such films as Silkwood, The Witches Of Eastwick and Moonstruck, for which she won the 1987 Best Actress Oscar. Part of entertainment history for four decades, both as musician and actress, Cher has continually reinvented herself.Cher: Behind The Music turns back time through interviews with many of Cher's closest family members, including her mother, Georgia Holt; sister Georgeanne Lapierre; daughter Chastity Bono and Elijah Blue, her son by ex-husband Gregg Allman. Cher: Behind The Music also features interviews with Rob Camelleti, her former boyfriend; legendary television executive Fred Silverman, the man who first gave Sonny and Cher their own TV show; and fashion designer Bob Mackie, who reveals the professional and private secrets of his long association with one of the most scandalously glamorous women in the public spotlight.

TLC

The story of three girls from modest means and broken homes, whose fame came virtually overnight. Their first album went multi-platinum and their follow-up album, CrazySexyCool launched them to superstar status, selling 10 million copies. However, along with their success came many hardships ... bankruptcy, arson and Tionne Watkins' battle with Sickle Cell Anemia.This episode of BTM catches up with the band shortly after Fanmail (their first CD in five years) debuted at #1 and Chilli reunited with the father she never knew.Interviews include all the TLC members and their mothers, Pebbles (their former manager), LA Reid (co-owner LaFace Records), Babyface (songwriter, producer, co-owner LaFace Records), and Sally Jessy Raphael (talk show host).

Julian Lennon

Born into one of the most recognizable music legacies in history, Julian has struggled with the world's expectations of what his life should be. His life began in the public spotlight as the first child born into Beatlemania. As a young boy Julian watched his famous father, John Lennon, abandon him and his mother, much like John's father did when he was young. Publicly John was a symbol of peace and love but Julian says there was little peace or love in his house while growing up. After John divorced Julian's mother Cynthia, he fell in love with an artist, Yoko Ono, which caused further emotional separation between John and Julian. By the time Julian became a teenager he found his talent as a musician/ songwriter. As a young man Julian and his father began to reinvent their relationship. But on December 8th, 1980 John Lennon was brutally murdered, leaving Julian with unresolved feelings and emptiness. Julian Lennon: Behind The Music explores Julian's fight for individuality in his life and career through in-depth interviews with family, friends and business associates. Julian's mother, Cynthia Lennon, reveals the pressure Julian faced growing up to be similar to a father he barely knew. World renowned record producer Phil Ramone describes how Julian exploded on to the music scene only to struggle with personal and professional hardships in the process. And Julian speaks out about his strained relationship with John's second wife Yoko Ono with his belief that Yoko has pillaged the Lennon family. Julian also explains why he put his career on hold after he made a splash in the music industry. After seven years off, Julian has re-emerged with a new album Photograph Smile. Julian says he has finally found this own voice on Photograph Smile and has come to terms with the legacy of his father.

Alice Cooper

A look at a one of rock's most theatrical artists. Alice Cooper's music and boa constrictor antics on-stage are legendary. Here, Cooper discusses his band getting signed by Frank Zappa, the friction that erupted between Cooper & his band, forcing him to go solo, his bouts with alcoholism and his sanity, and the depression that overcame him when Heavy Metal music became passe in the late 70's and early 80's. Cooper also discusses his final battle with alcohol in a rehab-center in Arizona that has kept him sober ever since. With the release of his 1986 album "Trash", Cooper made his comeback and has been rockin' ever since. Includes interviews with the original band, Cooper's wife and mother, Shep Gordon (Manager), Joe Smith (Warner Bros. Records), Slash, Rob Zombie and Dee Snyder.

Black Crowes

The trials and tribulations of one of the most rockin' rock & roll bands in the world during their decade together -- an era defined by an uncompromising musical vision, controversial appearances in the press, and the infamous sibling rivalry of band mates and brothers, Chris & Rich Robinson. Unintentional poster boys for the legalization of marijuana, the band's well-publicized drug use would be their undoing. After years of self-indulgent musical pursuits that often left their audiences puzzled, the group has triumphantly returned to their raw, rock & roll roots.

Tom Petty

Spotlights the highs and lows of this prolific musician's career. Petty discusses his early bar band, Mudcrutch, the formation of the Heartbreakers in 1975, the record company battle in which he was sued for breach of contract and his bankruptcy. He also talks about the devastating fire that destroyed his home and the creation of The Traveling Wilburys with Bob Dylan, George Harrison, Roy Orbison and Jeff Lynne. "Tom Petty: Behind The Music" includes interviews with members of Petty's family, his band mates, record producers Jimmy Iovine and Rick Rubin, and manager Tony Dimitriades.

Marianne Faithfull

Behind The Music takes a look at the tumultuous life of one of the most famous and infamous rock icons of the Sixties. With a countess for a mother and a spy for a father, Marianne Faithfull's story unfolds like a rock 'n' roll fairy tale. She discusses her days as the swinging gal who at 17 recorded the hit "As Tears Go By," becoming a young mother at 18 and her introduction to drugs. She also candidly talks about how she left her husband John Dunbar for Mick Jagger; how the English press smeared her name after a drug bust at Keith Richards' home, and how subsequent drug use resulted in her leaving Jagger and losing custody of her son, Nicholas. Faithful also discusses her film career, her embarrassing, cocaine fueled Saturday Night Live performance, her near-fatal drug overdose and her time in rehab.

Red Hot Chili Peppers

The Red Hot Chili Peppers - Hillel Slovak, Anthony Kiedis, Flea, Chad Smith, John Frusciante -- burst onto the early 80s L.A. scene, taking their love of outrageous and spontaneous behavior and fusing it with in-your-face hardcore punk, resulting in a totally new brand of funk. "The Red Hot Chili Peppers: Behind The Music" explores the light and dark sides of their go-for-broke attitude. Some of the band members succumbed to the lure of heroin, with guitarist Slovak losing his life to the drug.In 1991, the band released the album "Blood Sugar Sex Magik," featuring the #2 single, "Under the Bridge," based on vocalist Anthony Kiedis' experiences with both drugs and loneliness. The massive, hugely successful tour that followed almost destroyed the band. Guitarist Frusciante quit abruptly on the Japanese leg of the tour, and also descended into drugs and depression.While the band's future has often looked bleak, the Peppers are older, wiser, and funkier than ever. John Frusciante is back, the band is rejuvenated, and they have completed work on their latest album, with producer Rick Rubin at the helm."The Red Hot Chili Peppers: Behind The Music" includes interviews with all the band members, Rick Rubin, Louis Mathieu, tour manager; Patricia Urban, Flea's mother; Billy Corgan of The Smashing Pumpkins and Gwen Stefani and Tony Kanal of No Doubt.

Eric Burdon and The Animals

A look at the life of a Rock & Roll Hall of Famer whose music career would be challenged by drug abuse, depression, bad business deals and failed marriages. Burdon discusses his early career as leader of the Animals, the band's break-up after a few short years and how he re-invented himself in the mid-'60s as a chronicler and participant in the West Coast psychedelic scene, writing hits (i.e. "When I Was Young," "San Francisco Nights," "Sky Pilot") and befriending such legends as Jim Morrison, Janis Joplin and Jimi Hendrix-whose own life Eric vainly tried to save after receiving a frightened phone call from Jimi's girlfriend on the morning that he died. At the end of the '60's Eric re-defined his music yet again by teaming up with the street band, War. But the same restless spirit which provided so many of Eric's creative breakthroughs turned out to be his undoing, resulting in a trail of broken marriages, bouts with drug-laced depression and two decades of commercial obscurity. However, through all of this hardship, Eric has never lost faith in his music. Includes interviews with Burdon's biographer, Brian Auger, Robbie Krieger (The Doors), and members of the original Animals and of War.

Donna Summer

Donna Summer was disco's first lady of love. With her sultry voice, sexy image and passionate songs, Donna provided the quintessential soundtrack to the decade of decadence. But when "the last dance" ended, Donna faced her darkest demons. She retreated from sight to reinvent herself as an artist, wife and mother. "Donna Summer: Behind The Music" takes a close look at the many sides of the resilient singer, from disco queen to domestic bliss, from mogul's creation to musical icon.

Lenny Kravitz

Since 1989 critics have been taking shots at Lenny Kravitz, one of the hottest musicians in popular music today. This Behind the Music is a look at the accomplishments of a modern musician who used his extensive talents to create a new blend of rock, reggae, and blues that has topped the charts throughout the 1990's. Kravitz comments on not only how he has attempted to prove his critics wrong with the release of his new album "5", but also his childhood in Beverly Hills, growing up surrounded by celebrities, and his lifelong commitment to music. Kravitz also discusses his short and turbulent marriage to his one true love, actress Lisa Bonet, and the life changes that followed after the birth of their daughter, ZoØ. Includes interviews with band members, Mark Seliger (photographer), Cynthia Garrett (VH1 VJ), Rick Rubin, Anthony DiCurtis (Rolling Stone review editor), and Cree Summer (actress).

Weird Al Yankovic

Weird Al is widely recognized as a performer who creates inventive music videos and as music's most productive comedy artist. "Weird Al Yankovic: Behind The Music" highlights Yankovic's unique styles and demonstrates how he has redefined the meaning of musical comedy through the use of parodies and comical video clip counterparts. Yankovic launched his career with "My Bologna," a spoof of The Knack's "My Sharona," and has gone on to release nine albums with such other critically acclaimed parodies as "Another One Rides The Bus" (Queen's "Another One Bites The Dust") and "Eat It" (Michael Jackson's "Beat It.") He has also won two Grammys, earned 20 gold and platinum awards, produced three best-selling home videos and several television specials for MTV, ShowTime and Disney Channel. Weird Al is also history's most prolific and successful comedy artist, having sold more funny albums than any another person.

Poison

This Behind the Music highlights the rock and roll lifestyle of Poison, one of the premier 1980s heavy metal bands. The show includes candid interviews with each of the four band members, Rikki Rockett, Bobby Dall, CC Deville, and Bret Michaels. The interviews provide insight into the band's decade of rock and roll fame, from groupies to drugs to critics to sex tapes with Pamela Anderson. Also includes interviews with Riki Valentine, Poison's entertainment director, and two of the band's harshest critics, as well as exclusive footage from various Poison performances and backstage events.

Quiet Riot

A look at the first metal band to release a #1 US album. Entitled Metal Health (1982), the album sold roughly 7 million copies-- the high point of Quiet Riot's success. The band discusses their many band member changes, the tragic plane crash death of original guitarist Randy Rhodes, lead singer Kevin Dubrow's drug addiction, the band's break-up and their ultimate reunion in 1997. Includes interviews with Quiet Riot members Kevin Debrow (vocals), Carlos Cavozo (guitar), Rudy Sarzo (bass), Frankie Banali (drums), and producer Spencer Proffer.

Natalie Cole

A look at the life of distinguished diva, Natalie Cole, daughter of Nat King Cole. Deciding to follow in her fatherÍs footsteps, Natalie began her singing career with a small band in her college town of Amherst, Massachusetts. Her big break came in 1975 when her first solo album, "Inseparable", went gold. But Natalie's heavy drug use and heroin addiction started to take their toll on her career and personal life-- Natalie's marriage to her songwriting partner, Marvin Yancy Jr., ended in divorce in 1980. Finally, after intense rehabilitation and support from her son, Robbie, Natalie re-emerged in 1987 with "Everlasting", a tribute to her father. The album was a commercial success; however, Natalie was dealt a hard blow in 1995, when she faced a lawsuit from her mother concerning legal rights to Nat King ColeÍs estate. The case was resolved in an out-of-court settlement. Includes interviews with: Natalie, Carole Cole (sister), Maria Cole (mother), Marvin Yancy Jr. (ex-husband), Kevin Hunter (former manager), and Ralph Goldman (business manager).

Melissa Etheridge

This Behind the Music tracks Melissa EtheridgeÍs journey from a young Kansas girl to an international rock star. Early on, Melissa discovered her musical talents, as well as her attraction to other girls. Determined and uncompromising, Melissa established herself as one of the worldÍs leading female rock stars. Show highlights include MelissaÍs early years as a young singer and songwriter, her college life in Boston, her early club gigs that ultimately led to her contract with Island Records, her relationship with longtime partner Julie Cypher, going public about her sexuality, and finally becoming the parent of two children. Interviews include MelissaÍs long-time manager, Bill Leopold; Island Records founder, Chris Blackwell; Ellen Degeneres and Anne Heche; Julie Cypher, plus others.

Woodstock

The 60's was a time of unforgettable events from the Vietnam War, to psychedelic drug use, to youth revolutions. And it was during this turbulent time that four men decided to stage a music festival that would become one of the most memorable moments in music history. This Behind the Music unites these four men, Joel Rosenman, John Roberts, Michael Lang, and Artie Kornfeld. They share their experiences, from the festival's conception to legal disputes; from the festival goers' free love experiences to the lack of porto-potties. Learn about Woodstock's promoters, the crew, technicians, and talents including Joe Cocker, Richie Havens, and Arlo Guthrie.

Bay City Rollers

A look at one of the '70s biggest teen idol bands. Originally from Edinburgh Scotland, the five band members made teen fashion statements with plaid, tartan tunics, platform shoes and cheesy grins. On the surface they had it all: fame, fortune, girls, cars, champagne and luxury. However, behind the music there were stage fights, court cases, prison time, money disputes, drug overdoses and accusations from critics who claimed the Bay City Rollers did not perform their own instruments. In 1974 when "Rollermania" was at its peak, the group reached #1 on the US charts with their hit, "Saturday Night". However, their success was short-lived. Fans outgrew the teeny-bopper Roller image and tension in the band grew out of control. They broke up and pursued solo careers. In 1982, five years after their breakup, the band reformed only to be dealt a hard blow when their manager, Tam Paton was sentenced to 3 years in prison after he was convicted of gross indecency with teenage boys. The Bay City Rollers re-united once more in 1997 with a new manager, and are currently working on a new album, hoping to make up for lost time and lost money.

Donny & Marie

Donny Osmond made his television debut at age 5, performing "You Are My Sunshine" on the Andy William's Show, while Marie was introduced at age 3 under the spotlight of her brothers' fame. They joined their 7 siblings, The Osmond Brothers, one of the top pop numbers of the '70's, and performed world-wide. In 1974, Donny and Marie became TV's most famous siblings when they landed their own television program, "The Donny and Marie Show." But after 68 episodes, they went their separate ways, pursuing individual career paths. Donny discusses his music career, family and his struggle with "social phobia," an anxiety disorder, and Marie talks about her divorce, getting- re-married and how she is now the proud mother of seven children. The two have joined forces again, hosting their talk show, the "Donny and Marie Show"-- still striving to dazzle audiences throughout the world. Includes interviews with Donny and Marie Osmond, their family and friends.

Bad Company

A look at one of the most high-profile supergroups of the '70's. They were the first band to sign with Led Zeppelin's fledgling label, Swan Song. Under the guidance of Zeppelin's manager, Peter Grant, Bad Company achieved super-stardom with songs such as "Can't Get Enough of Your Love," "Shooting Star" and "Ready for Love." They released six albums before lead singer, Paul Rodgers, grew tired of their frenetic touring schedule and left the band. To further complicate matters, Zeppelin drummer John Bonham died, leading to the demise of Swan Song and the end of Bad Company. A new Bad Company with lead singer Brian Howe formed in 1983. They achieved phenomenal success with the release of a greatest hits album, "10 from 6." Howe sang with the band for 9 years, but the new Bad Company never approached the previous success of the original group. Following the death of former manager Peter Grant in 1996, the four original members reunited, and Bad Company's 1999 tour is the first time the original members have been on stage together since 1983. Interviews with all four original bandmates: Paul Rodgers, Mick Ralphs, Simon Kirke and Boz Burrell. Interviews also include former Swan Song executive Danny Goldberg, Bad Company's second lead singer Brian Howe and Blues musician Edgar Winter.

Peter Tosh

Peter Tosh was born in Jamaica in 1944 into a very religious Christian family. At age 15, he moved into the city of Kingston to pursue a music career, and soon met and befriended the young Bob Marley. The two, along with another youth nicknamed "Bunny," formed a reggae band called the Wailers. Although widely successful in Jamaica, The Wailers' international success was minimal. Tosh and Bunny left the band to pursue solo projects, only to see Marley take the Wailers to huge international acclaim. This left Tosh jealous of his childhood friend and ex-band mate. Tosh's solo projects including "Legalize It" and "Equal Rights" promoted an anti-oppression, pro-Rastafarinism, pro-Black, pro-marijuana message. The albums did not sell well. This fact, paired with Tosh's jealousy over Marley's success, and following a police assault on him after he spoke out against government corruption, left Tosh broken down both mentally and physically. Mick Jagger and Keith Richards, both fans of Tosh's music, soon took an interest and signed Tosh as the first act on their own label. However, Tosh's outspoken and stubborn personality caused problems between him and the Stones. He hijacked Keith's house as payback for what he saw as an unsatisfactory salary. After Bob Marley's death in 1981, Tosh went into semi-retirement until 1987. Ready to start anew, he faced his final misfortune when an ex-con/old friend in need of money gunned him down in his own home.

Goo Goo Dolls

A look at the Goo Goo Dolls' "overnight success" after nearly a decade of endless touring, nasty legal battles and bitter breakups. Lead singer, Johnny Rzeznik, discusses his troubled childhood, meeting bass player Robby Takac at Buffalo State University and forming the Goo Goos, firing founding member and drummer, George Tatuska, suing their first label, Metal Blade, for breach of contract, his bout with depression and finally overcoming his writer's block by penning the Goo Goo Dolls' biggest hit, "Iris." Their current album, "Dizzy Up the Girl", debuted at #17 on the Billboard Top 200 Chart and has sold over 2 million records to date. Interviews with band members John Rzeznik, Robby Takac and Mike Malinin. Also, Peter Paterno (band's attorney), Bill Berrol (label attorney), John's sisters, Robby's parents, Artie Kwitchoff (former manager), Kevin Weatherly (KROQ) and Rob Cavallo (label exec/producer).

Glen Campbell

As country music's first cross-over artist, Glen Campbell hit the top of the pop and country charts throughout the 70's, with hits like "Rhinestone Cowboy" and "By The Time I Get To Phoenix". But the good times turned to hard times, and Glen fell from grace, fought his own demons, then found the path to true redemption. Behind the Music traces Glen Campbell's life and career - the success, sins, and ultimate salvation of the Rhinestone Cowboy. Interviews include wife Kim and daughter Debbie, long-time manager Stan Schneider, former collaborator Jimmy Webb, and comedians Lonnie Shorr and Tommy Smothers.

Sting

In 1978, a fledging trio called The Police "couldn't get arrested in England," as their booking agent put it. So the band flew to the U.S. for a cheapo club tour that began at Ameripunk's ground zero, CBGB. They had spikey hair, a boyishly handsome singer who called himself Sting, and a repertoire of tunes that provocatively mixed rock, reggae and ska. They also had an incredibly catchy tune called "Roxanne." This three-week tour took the Police from low rent to world class, and in only a moment or so, Sting was a star. Behind The Music follows the singer from those tempestuous times with Andy Summers and Stewart Copeland, through his wide-ranging, ever-evolving solo career. A coming of age story if we've ever seen one.PRODUCER NOTESPaul BarrosseStingSting was interviewed at his Paris recording studio while he was in the mixing stage for his latest album "Brand New Day". While we were there his French Artist Pages "Outlandos" came by for a very-important 1st-time meeting with him. They all sat in a circle indian-style on the floor and talked to their idol, which we caught on camera and gave them a tape of.

Thin Lizzy

A look at the trials & tribulations surrounding this '70's Irish rock band. Thin Lizzy combined hard rock, R&B and traditional Irish music in a whole new way, with a twin guitar attack that was by turns sensual and lethal. The band, led by charismatic and sexy front man, Philip Lynott, achieved major success with hits like "Whisky in a Jar," "The Boys Are Back in Town" and "Jailbreak." The band encountered many struggles including bankruptcy, multiple band member changes, bar fights, and Lynott's quick descent into heavy drug and alcohol abuse that eventually killed him at the age of 36. The show delves deeply into Lynott's life, the son of a working-class Irish girl and a black father he never knew, his marriage to Caroline Crowther that fell apart because of his drug abuse, and how Lynott and Thin Lizzy's legacy lives on through the groups such as Metallica, Smashing Pumpkins, Everclear and Oasis, who have paid tribute to them either by covering their tunes or singing their praises in their own material.

Rocky Horror Picture Show

Inspired by the Fredericks of Hollywood catalog, the Rocky Horror Show stage musical hit London at the height of the glam era, intstantly attracting the likes of David Bowie and Elvis. The subsequent film, starring a na•ve Susan Sarandon as well as Meat Loaf and Tim Curry reprising his Frank N. Furter role, was a box office flop until a young movie exec saw late-night potential in the gender warping rockstravaganza. Thus the midnight madness began: movie theaters around the U.S. were turning into haunted houses of hedonism as audience members found freedom through the film's flamboyant characters and exuberant soundtrack. BTM is doing the time warp again, exploring the phenomenon through interviews with the show's stars and producers; a former seminarian-turned-Artist Pages president; and Dori Hartley, the fan who became a star in her own right. One of many episode highlights is creator Richard O'Brien's solo version of "Time Warp" - unplugged.

Alanis Morissette

A look at the life of this Canadian-born superstar. Includes Alanis' childhood as a twin, her early success with the release of her first Canadian single at the age of ten and the release of her first Canadian album at 14. In search of larger recognition, Alanis moved to Los Angeles, and in 1995 at the age of 19 released "Jagged Little Pill." The album has sold over 29 million copies worldwide, earning her a record in the Guiness World Book of Records as having the highest selling debut album ever. Interviews with Alanis, her parents, brothers, Glen Ballard (Alanis' producer) and Guy Oseary (Label Executive).

Dr. Dre

A look at the trials and tribulations surrounding one of rap music's most successful artists/producers. Dr. Dre discusses his early years as an LA dee-jay, his first rap group, World Class Wreckin Cru, starting Ruthless Records with drug dealer turned rapper, Eazy-E and bringing Ice Cube on board to form N.W.A. N.W.A's gangta rap albums sold millions and their hardcore lyrics found an unexpected audience -- white, middle-class, suburban males. Along his road to fame, Dr. Dre ran into controversy and trouble including multiple assault charges, fines and an eight month jail stint for a DUI and violating probation. In 1992, following a dispute over the ownership of Ruthless Records, Dre parted ways with Eazy-E and formed his own record label, Death Row Records, with Marion "Suge" Knight. Death Row's first release, "The Chronic," was a huge commercial success and garnered Dre a Grammy for best rap solo performance. In 1996, Dre surprised the rap world when he left Death Row Records & Suge Knight, citing differences in music philosophy. Dre started his own label, Aftermath Entertainment and continues to produce and create successful rap artists/music. Includes interviews with Dr. Dre, his family, rap artists Warren G, Snoop Doggy Dog, Eminem, Daz and Kurupt and Jerry Heller (NWA Manager).

Barry White

A look at the career of the artist known by many as "The Love Man." White discusses his childhood in South Central LA, his early involvement in the LA gang scene, serving some prison time on a theft charge and his motivation to better his life through music. White began his music career writing and producing for girl group, Love Unlimited. Convinced by others of his own singing talent, Barry decided to give it a go himself, releasing his debut album, "I've Got So Much To Give." The album went gold. In his next success, White managed to combine soul music with a full orchestra bringing us "Rhapsody in White," which also went gold off the strength of the #1 Billboard single, "Love's Theme." Barry's career continues to grow into the 1990's with his newest album "Staying Power" making its way though the charts. Includes interviews with friends, family, Marc Elliot (co-author, "Love Unlimited"), Bob Keane (President, Del-Fi/Bronco Records), Abby Schroeder (Publishing Partner), Ned Shankman (Manager/Attorney) and Steve Vining (President, The Windham Hill Group).

1999

Behind the Music wraps up the year with a recap of the trends and talents that made 1999 so significant. You'll see sexy teen bands like 'N Sync and the Backstreet Boys as well as belly-baring temptresses like Christina Aguilera and Britney Spears. Of course, everybody went loco for Latin music in '99 – making Ricky Martin and Jennifer Lopez household names. The decidedly less photogenic Carlos Santana stepped back into the limelight as well. And punk-funk godfathers the Red Hot Chili Peppers showed their scars to the whole world and closed Woodstock '99, the concert that would officially put an end to the peace and love era. The year's darkest hour was the massacre at Columbine High, around which the music community rallied in defense of free expression. MP3 shook up the music distribution world, but one thing remained constant: Cher, who topped the charts this year with "Believe."

Genesis

In this one-hour documentary, VH1 explores the music of Genesis and the lives of those who created the band. Peter Gabriel, Tony Banks, Mike Rutherford and Anthony Phillips describe how they formed the group during their childhood days at England's exclusive Charterhouse boarding school. Peter Gabriel goes in-depth about his theatrics and reasons for leaving the band while Phil Collins takes us through his journey from behind the drums to the spotlight. VH1 also uncovers the divorce that was the seed of Phil's solo career as well as the solo careers of the other band members.

The Partridge Family

In the 1970's the Partridge's were America's favorite singing family, but their sound and image were manufactured solely for the public. The actors featured on the sitcom weren't the musicians creating The Partridge Family records. The wholesome cast, struggled with serious real-life problems. Although Screen Gems and its affiliate, Bell Records, never concealed the fact that the Partridge Family was a manufactured group, many people still believed the actors made their own music. Truth is, the Partridge Family records were created by some of the industry's top studio musicians and background vocalists. Interviews include: Shirley Jones, David Cassidy, Danny Bonaduce, Dave Madden, Brian Forster, Suzanne Crough; Studio Musicians: Mike Melvoin and Hal Blaine; Studio Singers: John and Tom Bahler; TV Show Executives: Bob Claver, Paul Junger Witt, Rene Valente and Dale McRaven; Brothers of the musical family on which The Partridge Family was based on Bob and Paul Cowsill; Radio personality and 70's expert, Barry Scott.

Michael Hutchence

Michael Hutchence became an international rock and roll superstar in the 1980s, fronting the Australian pop band, INXS. And though his celebrity never faded, his impact on the pop music charts certainly did. In the '90s, Hutchence turned into a target for the tabloid press, who were much more interested in who he was dating, than what kind of music he was recording. A freak accident in '92 robbed Hutchence of his senses of taste and smell and initiated a depression that continued for years. In the mid '90s, Hutchence had an affair with Paula Yates, the wife of Sir Bob Geldof, which would result in the birth of his daughter, Heavenly Hiraani Tiger Lily. However, the public scandal surrounding his affair with Yates, and Yates' divorce/ custody battles with Geldof (over their 3 children) were too much for him to bear, and Hutchence 's depression worsened. In November of '97, Hutchence and INXS returned to Australia for the last leg of their 20th Anniversary tour. He was found dead on November 22nd, in his Sydney hotel room. Interviews include: Hutchence 's father, Kell; his brother, Rhett; his mother, Patricia Glassop; his sister, Tina. Hutchence 's good friends Greg Perano and Nick Conroy, as well as U2 frontman, Bono, who knew Hutchence for years and sang on his solo album (on one track called, "Slide Away"), due out in February 2000. Plus, Martha Troup, one of INXS's longtime managers, and David Fricke, a senior editor at Rolling Stone Magazine.

Celine Dion

"Celine Dion: Behind the Music" tells the story of the incredible rise of the diva of pop music and the relationship, with her husband and manager, Rene Angelil. "Behind the Music" delves into their relationship's transformation as Rene and Celine grow together, achieve huge success and ultimately fight a life threatening illness, Rene's cancer. Dion also talks about her retirement and her last performance in Montreal on New Year's Eve. The show is documented by interviews with Rosie O'Donnell; David Foster (music producer); Celine's husband/manager; Rene Angelil; Celine's mother Therese Dion and brother Michele Dion; Tommy Mottolla, President of Sony and Polly Anthony, President of Epic Records; Billboard Live music critic Chuck Taylor and "Saturday Night Live's" Ana Gasteyer.

Russell Simmons

A look at the life of the man many consider the "Godfather of Hip Hop." Nearly 20 years ago, Russell Simmons founded Def Jam Records, rap's most enduring record label. He was instrumental in building the careers of Run-DMC (who he managed, although they recorded for another label), as well as L.L. Cool J., the Beastie Boys and Public Enemy. Today, Def Jam Records is one of the top three hip hop labels in the country, and in late 1998 Russell sold his Def Jam empire to Universal for more than $100 million (he still remains as Chairman). Simmons discusses his childhood-growing up in a crime-ridden, drug-infested area of Queens, New York, the initial resistance he encountered within the music industry that deemed rap music as nothing but noise, debt problems that almost crushed him, the success of his fashion line, Phat Farm, his new venture into the internet arena and the East Coast/West Coast rap rivalry that ultimately got deadly. Includes interviews with Sean "Puffy" Combs, Grandmaster Flash, Rick Rubin, Andre Harrell, Donald Trump, as well as friends and family.

Quincy Jones

A look at the life of Q (as his friends call him)-- from the tough streets of Chicago to New York City to Europe where he performed as a trumpet player, working with such greats as Lionel Hampton and Ray Charles. Over the years, Jones arranged and composed compositions, working with legends such as Frank Sinatra. Jones discovered Lesley Gore and produced some of her biggest hits like "It's My Party" and "You Don't Own Me." He nurtured talent like Michael Jackson and produced the biggest selling album of all time, "Thriller," and the number one selling single, "We Are The World." But his dedication had its price: Jones almost died when he had to undergo surgery for two brain aneurysms. Several years later, after producing "The Color Purple," he had to escape to Tahiti because he was simply burned out, exhausted. Jones says his love of his work also disrupted his family life. He has been married and divorced three times. Now, Jones plans to take it easy-- spend more time with his seven children and to give back to the family that has loved him and supported him all of these years. Interviewees include: Peggy Lipton (his 3rd wife and former star of the TV series, "The Mod Squad"), Nastassja Kinski (film star and mother of Jones' youngest child), Tina Sinatra (daughter of Frank), Will Smith, Lesley Gore, Gloria Estefan and four of his children: Quincy Jones III, Jolie, Rasheeda and Kidada.

Run-D.M.C.

A look at one of rap music's most successful pioneer groups. They were just three kids from Queens, NY who wanted to rock the house and ended up rocking the world. They were the first rap group to go gold...to go platinum...to go multi-platinum...to have a music video on MTV... to get on the cover of "Rolling Stone." Yet, they would later be left behind by the new groups they inspired. In 1999, the group made a stunning comeback, but as they prepared for their year-2000 album release, internal conflicts nearly drove them apart. Reverend Run (Joey Simmons), DMC (Darryl McDaniels) and Jam Master Jay (Jason Mizell) discuss growing up in Hollis, Queens; how Run's brother, Russell Simmons, helped them land their first record deal; DMC's turn to alcohol to cure his stage fright; Run's bout with depression and the rape allegations against him that were later dropped. Currently, Run-DMC are trying to deal with their differences, as DMC moves into another musical direction that conflicts with the group's original sound. Includes interviews with the group's family, LL Cool J, Chuck D, Bill Adler, Rick Rubin, Russell Simmons and Fred Durst (Limp Bizkit).

Tina Turner

A candid first-hand account of rock 'n' roll tragedy and triumph, featuring rare and never-before-seen archive video, film and home movie footage, concert clips, and songs, plus exclusive interviews with Tina's sister Aileen Bullock, her son Craig Turner, Ike Turner, Sir Elton John, Cher, Phil Spector, Al Green and The Ikettes.Born Anna Mae Bullock in Nutbush, Tenn., Tina Turner moved to St. Louis as a teenager and sang in honkytonks and nightclubs, where she was discovered in 1956 by guitarist Ike Turner, already an R&B star with hits like Rocket 88. In 1960, the band was renamed "The Ike & Tina Turner Revue" (though they duo didn't marry until 1962) and scored a #1 hit with A Fool in Love. For the next 14 years, Tina charted numerous hit singles and albums, raised four children, became the Rolling Stones' favorite opening act, appeared in films like The Who's "Tommy," and toured relentlessly in a wild, raucous stage show with her backup singers The Ikettes, the band and the ever-volatile Ike.Along the way, there was violence, depression, despondence, a suicide attempt -- and redemption. At the top of their fame, Tina left Ike, who had made her life a living hell for years, and struggled for four more years to remake herself as a solo artist. With the help of Australian management wizard Roger Davies, Tina Turner again burst onto the international scene in 1984 with her megahit Private Dancer album, spawning the blockbuster song What's Love Got to Do with It (later the title of the feature film based on her life). She has since followed with several Grammy Awards, more movies like "Mad Max Beyond Thunderdome," her best-selling autobiography I, Tina, recordings with Bryan Adams, Rod Stewart, Elton John, David Bowie, Eric Clapton and Mick Jagger and induction into the Rock and Roll Hall of Fame. In her most recent gig, Tina Turner played to an audience of almost a billion worldwide when she opened the show for Super Bowl 2000.

Alan Freed

He was the first person inducted into the Rock and Roll Hall of Fame, but many music fans still don't know his name. Alan Freed was a superstar disc jockey in the days when there was no such thing. He helped launch the careers of Buddy Holly, Little Richard and Chuck Berry. Freed used his radio show to play songs by black artists and expose them to a white audience. He became the highest-rated DJ at WINS-AM in New York. But when he refused to deny accepting payola (playing records for cash), he was fired from his job and took a nose dive that led him into a life-long battle with alcohol. Freed died lonely and broke in early 1965 at the age of 42.

Elton John

His name was Reginald Dwight, a shy, boy from an unhappy home in suburban London, who grew up to be one of the most prolific, flamboyant, successful, and at times, one of the most maligned recording stars in the world. In this one hour "Behind the Music," Elton John talks candidly about his alcohol & cocaine problem, his bout with bulimia, his failed suicide attempts, his relationships with men and women and how he has remained clean and sober for the last 10 years. Includes interviews with songwriting partner, Bernie Taupin, Sting, Jeffrey Katzenberg, band mates and Kiki Dee.

Oasis

Oasis claims to be the best band in the world, but it's their behavior that's legendary. From the tough streets of Manchester, England - the band's debut broke the fastest-selling record set by their heroes, The Beatles. The tabloids labeled them "rock's baddest boys" and the members of Oasis set out to live up to their reputation, with the band's two brawling brothers constantly in the spotlight. Includes interviews with: Liam Gallagher - lead singer, Noel Gallagher guitarist/songwriter, Alan White - drummer, Gem Archer, Andy Bell, Pete Townshend, Paul Gallagher - Liam and Noel's brother, Dominic Mohan - Tabloid reporter for "The Sun", Johnny Marr - Guitarist for The Smiths, Maggie Mouzakitas - Tour Manager and Spike - Record Producer.

No Doubt

No Doubt was originally a high school band formed in 1986 by John Spence. The band included brother and sister Eric and Gwen Stefani on keyboards and vocals. "No Doubt: Behind the Music" tracks the band's early days in Long Beach all the way to their current chart-topping album "Return of Saturn." Topics include: John Spence's suicide; Gwen Stefani and bassist Tony Kanal's 7 year secret romance; Eric Stefani's departure from the band and the tension generated by the media attention paid to Gwen Stefani.

The Police

"The Police: Behind the Music" explores the rise and ruin of The Police, rock's most dynamic trio, from their start as struggling London punk rockers in the late '70s to their glory days in the early '80s when they were the biggest band in the world. When Sting walked away from The Police in 1984 to pursuse a solo career, their fifth and final album had been #1 on the charts for 17 consecutive weeks, and their hit single "Every Breath You Take" would go on to become the most played record in the history of radio.

1970

"1970: Behind the Music" traces the musical and social currents of a year which has come to represent a fascinating watershed in American life, one reflected by concurrent shifts of politics and popular culture, and one in which a climate of militant confrontation and violence ultimately gives way to quieter, soul-fulfilling journeys. Interviews include Joni Mitchell, Paul McCartney, Bernie Taupin, James Taylor, Isaac Hayes, Judy Collins, Tom Hayden, Paul Krassner, Bobby Seale, G. Gordon Liddy, Erica Jong and Robert Altman.

1984

1984 was a year with no rules and no boundaries, a year of musical promiscuity, both literally and figuratively. This episode of "Behind the Music" addresses the social culture and climate of the time as well as what events domestically and abroad led to the musical Big Bang. Topics covered include: the British impact on music; the influence of women in power; the "Heartland Rockers" (Bruce Springsteen, John Mellencamp and Tom Petty), the marriage of music and Hollywood (MTV) and Band Aid.

1977

1977 - the Year of the Outsider. In 1977 an eclectic group of original do-it-yourself (DIY) bands rose up to challenge the tired, bloated world of corporate rock ruled by the Eagles, Fleetwood Mac, Boston, and Linda Ronstadt. The year saw diverse debut albums by the Talking Heads, Elvis Costello, the Sex Pistols, The Clash, Pere Ubu and Television, along with second albums by the Ramones, Blondie, and Patti Smith. These outsiders brought rock and roll both back to its roots and to new highs of creativity.1977 was also a peak year for disco. The music and the culture that came from the outsider minorities of blacks and gays gained a world-wide audience with the opening of Studio 54 and Saturday Night Fever. Donna Summer, Thelma Houston, the Trammps and the Bee Gees had huge hits with "I Feel Love", "Don't Leave Me This Way", "Disco Inferno" and "Stayin' Alive". Jimmy Carter marched into the White House in 1977, backed by Southern rockers Lynyrd Skynyrd, Charlie Daniels and the Allman Brothers. As a Southerner and born-again Christian, he was certainly an outsider, and after the reign of Richard Nixon, he seemed a breath of fresh air in '77. 1977 was also the year the King died. Elvis Aaron Presley died at 42 years of age, the result of prescription drug abuse. The way was now clear for the new guard to stake their rock revolution. 1977 - the year behind the music.Includes interviews with Joe Strummer, Chris Frantz, Tina Weymouth, Jerry Harrison, Joey Ramone, Roberta Bayley, Danny Fields, Siouxsie Sioux, and Malcolm McLaren, not to mention Jerry Falwell, Jerry Brown and Camille Paglia.

1992

It was the year music fans changed the course of the industry. In Seattle, flannel replaced spandex and Nirvana's Kurt Cobain was crowned the king of a sound called "grunge." Nirvana and other rockers like Pearl Jam gave validity to the alienation of middle America and "Generation X" through raging guitars, angst-ridden lyrics and their political stances. In South Central Los Angeles hip-hop artists like Ice Cube, Dr. Dre and Ice-T told of the guns and drugs that were a part of their daily life, creating a hard-hitting genre called gangsta rap. Their music would soon prove prophetic, when the Rodney King verdict set off several days of rioting and violence. Ice-T and Time Warner would soon be taken to task by Vice President Dan Quayle for the song "Cop Killer." Already disconnected from a political system which said they didn't count, the youth and MTV's Rock The Vote helped elect a president - Bill Clinton -- who at least grew up in the rock 'n' roll generation, even if he never "inhaled."

Ricky Martin

A behind the scenes look into the life of a superstar, offering unprecedented access to a week in his life on the road, as he reflects on the ups and downs of his career from his days in Menudo to the success of La VIda Loca. He also responds to the rumors about his sexuality and for the first time, opens up about his romantic history. Features an exclusive interview with his longtime girlfriend, Rebeca de Alba.

The Go-Gos

A look at the first group of women rock stars who played their instruments, wrote their own songs and made it to the top. The band discusses their origins on the LA hardcore punk scene, their commercial makeover into America's sweethearts with the release of their number one debut album "Beauty and the Beat," and the difficulty of reconciling their cute and bubbly public image with a much racier private reality of sex, drugs, and rock star living. The band members go into detail about their devastating heroin and cocaine abuse, and the financial and emotional jealousies which destroyed the band after only three albums. After 15 years of alienation, the Go Go's are finally healing their old wounds and they're back together in the studio, rehearsing for their first album in nearly two decades and prepping for a summer tour with the B-52's. Includes interviews with band members, Miles Copeland and Jay Boberg (former IRS Records executives), Ginger Canzoneri (former manager), Kent J. Smythe (former roadie), Bruce Patron (former tour manager), and Pleasant Gehman (friend).

Bon Jovi

Born out of small-town, blue-collar New Jersey, Bon Jovi emerged as a revolutionary force in '80s rock and roll. They sold over 80 million albums, and scored eight top 10 hits between 1986 and 1989. However, the group's grueling schedule nearly tore them apart: in 1990, after four consecutive albums and two major world tours, Bon Jovi split up. After several members pursued solos efforts, Bon Jovi regrouped in '92 with a another multiplatinum album, but the band's problems didn't disappear and "Behind the Music" covers it all. In '94, they fired their close friend and original bass player, Alec John Such. Today, the members of Bon Jovi continue to live fruitful lives: Tico Torres has turned a passion for art into a second career as a painter and sculptor; Dave Bryan has been trying his hand at scoring Broadway plays; Richie Sambora released his second solo album in 1998; and Jon Bon Jovi has turned to acting, landing memorable roles in movies like, "Moonlight and Valentino" and "U-571." Bon Jovi's new album, "Crush" will be officially released in U.S. stores in June 2000.

AC/DC

VH1 reveals the story behind Angus Young's schoolboy uniform and how AC/DC managed to take their raucous act out of Australia to become a worldwide phenomenon. In emotional interviews, the rockers sadly talk about the death of former front man Bon Scott and how -- in a twist of fate -- their first album without him would be one of the top 10 best selling in history. The band has endured attacks by critics and censors, a link to serial killer Richard Ramirez and personal addictions. And after 25 years, AC/DC just keeps on rocking.

The Monkees

They were four young men hired by Hollywood to play a make-believe band but their critics dubbed them "the pre-fab four". They fought to make their own records -- seizing control in a high-stakes musical mutiny. The phony foursome stopped faking -- and started playing. They won the battle to be a real band -- but the victory led to their destruction. When the 60's ended, The Monkees were history. They weren't hip. They weren't cool. But two decades later -- they were back. Then, their comeback fell victim to bad blood, and bruised egos.

Queen Latifah

Queen Latifah has become a symbol of strength and integrity in the hip hop world, and beyond. At the age of 30, she has had a full career, starting in the rap world, and then transcending it, as she conquered new territory with a successful television sitcom, major movie roles, and most recently, a daily television talk show. But this powerful Queen has her sensitive side. In fact, years ago, she changed her name to Latifah the Muslim word for delicate and sensitive. In a highly emotional interview, she describes how deeply affected she was by the death of her brother Lance in a motorcycle accident in 1992. Now working on her fifth album, Queen Latifah has a new goal in mind: starting her own family.

Public Enemy

With a radical dose of 60's Black Nationalism, Public Enemy carved hip-hop from dance music into the angry voice of a generation. As revolutionaries, Chuck D., Flava Flav and Professor Griff launched an all-out assault on hypocrisy unlike anything ever heard before. Public Enemy used the blunt force of rap lyrics to reach across the rigid boundaries of race, appealing to Black and White fans alike. To this day, they remain one of the most influential groups in music history.

Faith Hill

Faith Hill may be a superstar in both the country and pop music worlds, but the road to the top hasn't been easy. Given up for adoption when she was born, Hill grew up with her adoptive family in a small Mississippi town. Hill went onto conquer the Nashville country music market by landing a recording contract with Warner Brothers. As her albums solidified her as one of the biggest names in country, she met and married the love of her life, fellow country star Tim McGraw. These days, she's got a massive hit in both the country and pop worlds with the album and single Breathe and has sung at both the Oscars and the Super Bowl this year.

The Bangles

They were four California girls who dreamed of being the Beatles. They were an all-girl all-American garage band with a unique chemistry on and off stage. They were all for one and one for all until one of them became a star. They reached the top of the charts, yet it tore them apart. "The Bangles: Behind the Music" profiles how The Bangles lost control of their music and lost each other.

Peter Frampton

In the mid 1970's Peter Frampton came "alive." His blockbuster double album spun on nearly every turntable in America. His photogenic good looks and soaring guitar licks rocketed him to the outer reaches of megastardom. Frampton conquered stadiums around the globe, and touched off a record industry revolution with the biggest-selling album in history. But Frampton's sudden sensational success brought with it the burden of being the most famous man alive. His image quickly became over exposed. After a devastating film flop, Frampton suffered severe injuries in a car accident. He went from superstar to sideman and lost every dollar he ever made.

Styx

"Styx: Behind the Music" traces the rise and fall of what was once America's most popular band. The first group to ever have four consecutive triple platinum albums (not even the Beatles or Stones did that), Styx was a crowd-pleasing favorite. But their fans loved them more than they loved themselves. The band began to split into two different directions: tugged one way by the melodic, theatrical, ballad side of keyboard player / composer / singer Dennis DeYoung, and pulled the other by the rhythmic, hard rockin', kick out the jams side of Tommy Shaw. The band hit rock bottom in 1984 after a disastrous tour that favored an anti-censorship dramatic spectacle instead of straightforward rock n' roll. The band regrouped in 1996 and recaptured some of its success, but also some of its old tensions, and now Dennis DeYoung has been forced out of the band he founded.

Ice-T

A story of crime and courage, hustler savvy and artistic expression. Ice-T was an orphan by the age of 13, moved to Los Angeles, and after a brief stint in the Army, began an astonishingly successful life of crime. However, as he watched his friends head to jail (or worse, the morgue), he began polishing his rapping skills. Soon he was playing the local club scene, rapping about his life of crime, laying the groundwork for gangsta rap and recording the controversial "Cop Killer." Ice has continued to write about crime and the consequences of bad behavior; but more than anything, he remains true to himself, an extremely rare quality in the music industry.

Cat Stevens

Cat Stevens: Behind The Music tracks the musical and spiritual journeys of the '70s superstar singer-songwriter, born as Steven Georgiou and now known as Yusef Islam. Steven's early pop chart successes in the late '60s were followed by a year with tuberculosis complicated by his own vague discontent, but he followed his near-death experience with rebirth as a huge international star in the '70s, with hits like "Wild World," "Lady D'Aarbanville," "Moonshadow," "Peace Train," "Morning Has Broken," "Miles from Nowhere" and many others. But another near-fatal incident, however, when Stevens almost drowned while swimming in the Pacific, changed his life forever. He answered the call to the Muslim faith, and became Yusef Islam. Back in his native London, the former idol has established a school for Islamic children, is an activist for war orphans from Bosnia, among other humanitarian efforts, and is busy recording new music.

Barenaked Ladies

Barenaked ladies are five self proclaimed Canadian geeks getting the last laugh through music. Their live shows are unparalled - jam packed with energy, wit and onstage antics. But it was their eye-catching name that made them unlikely heroes in their hometown of Toronto. Media frenzy catapulted them to Canadian stardom just as quickly the Barenaked Ladies were stripped of their success. This episode explores their tough road to success.

Chicago

The rock group Chicago is a musical institution, playing their unique brand of horn-based rock and roll for over thirty three years. The bands career has been defined by unimaginable success and marked by unthinkable tragedy. In 1967 Chicago musicians Robert Lamm, James Pankow, Walter Parazaider, Lee Loughnane, Terry Kath, Peter Cetera and Danny Seraphine formed a group with one dream. By 1978 Chicago was one of the biggest acts in the world, garnering Grammy Awards and platinum albums. But tragedy would soon follow. On January 23rd, 1978 founding member, singer and guitarist Terry Kath died from a self inflicted gunshot wound to the head. Although Chicago continued on without their friend and band mate, things would never be the same for the band. The following 3 years would be a struggle with lackluster record sales, and a lack of direction. The 1980's, however, would spell a new era of popularity and success for the band. Throughout the years Chicago has endured many changes but after 33 years of touring and recording they continue to ROCK!

Sinead O'Connor

An Irish protest singer who once ruled theworld's pop charts, Sinead O'Connor eventually foiled her own success by sparking up global controversy in the early 1990's. From her teenage days in Dublin in the 1980's playing with local acts In Tua Nua and Ton Ton Macoute, through her ascent to international super-stardom with the Prince cover, Nothing Compares 2 U at the age of 23, Behind The Music unfolds the winding tale of Sinead's career. In an incredibly forthright interview, Sinead speaks of her turbulent history, the child abuse she suffered at the hands of her troubled mother, and the solace she discovered in music. Sinead takes us through the media calamities she encountered throughout her career and discusses the the controversies that seem to follow her wherever she goes.

Tiffany

Tiffany, the teeny-bopping mall rocker, was so hot she knocked Michael Jackson out of the #1 spot on the record charts. Girls all across the globe wanted to be like her. She was on the cover of teen magazines, there were Tiffany dolls, and she sold millions of records. Her hit single "I Think We're Alone Now" sealed her place in recording history. But the speed of her meteoric rise to the top was matched only by the velocity of her fall from the pinnacle of fame. Behind the camera, the picture perfect Tiffany was hiding a tumultuous private life. Her family was a nightmare, stalkers made her afraid for her safety and, then, as her popularity waned, she fell into abusing drugs. Eventually, her bodyguard befriended her and helped her turn her life around. Today, Tiffany is married and has an 8 year old son.

Bad Finger

Poised to be the "next big thing" when signed by the Beatles to their Apple label in 1968, Badfinger's future looked amazing, with four top ten hits in a row. Then financial mismanagement and legal troubles ended up paralyzing them. Despondent, guitarist and singer, Pete Ham took his own life in 1975. After eight more years of bad luck, lawsuits and acrimony, his best friend, bassist Tom Evans did the same. A cautionary tale about the music business and dreams realized and then dashed.

Brian Setzer

Brian Setzer has made a career of going against the grain. A pop pioneer who has defied the naysayers, rolled the dice and hit it big every time. For twenty years, Brian Setzer has followed his heart up the charts. Along the way, he's single-handedly resurrected not one but two musical genres: Rockabillly & Big Band Swing. From the ups and downs, breakups and reunions, the retro music of the Stray Cats endures. Brian's big band, The Brian Setzer Orchestra, has become more successful than the pioneers he emulates and won him 2 Grammy awards. This BTM focuses on the man who's passion for music superseded the musical forces of the 80's & 90's.

Snoop Dogg

Snoop Dogg (his lifelong nickname) grew up in the crime-filled streets of Long Beach, California and eventually landed in jail. Once released, he partnered with long-time rap producer and ex-NWA member, Dr. Dre which resulted in the album "The Chronic" which became a smash hit. Determined to put out a solo album, Snoop began recording the much anticipated solo album debut "Doggystyle," when he and his bodyguard were implicated in a murder. Although "Doggystyle" soared to the top of the charts, Snoop headed to court to stand trial for murder. Hard times continued when his close friend, Tupac Shakur was murdered in East Coast/West Coast gang-related violence. Snoop was acquitted of murder, and came to terms with the murder of Tupac. Snoop reunites with his former partner, Dr. Dre and their subsequent reunion tour is a massive success. Snoop's new album "The Last Meal" is set to be released in December.

Creed

Follows the meteoric rise of rock's biggest feel-good band. Creed, made up of three guys from Florida, have managed to sell over ten million albums in just five years. They've done it all on their own with hard music and a heavy message. However, it is a message of substance - one that has garnered them an almost religiously devoted fan base. Consequently, the band has been stigmatized as "Christian Rockers" by critics and the media. Charismatic frontman Scott Stapp insists the songs are written out of his personal search for truth and meaning in life.

John Lennon: The Last Years

Chronicles a period of time often glossed over in other documentaries - the years John Lennon took for himself and his family, as well as the final months that marked his triumphant return to rock and roll. Features John telling his story in his own words, using candid and poignant interviews conducted during his final days, along with rare archival footage. Includes original interviews with Yoko Ono and Julian Lennon, as well as friend and confidant Jann Wenner. Behind the Music paints a human portrait of the man behind the icon: the husband, father and friend who found in his family the peace and inspiration to make music again.

Everclear

Formed in 1992, Everclear was the last attempt by lead singer, Art Alexakis, to carve out a career in rock and roll. At age 30, the chance for success was slim, but the odds had always been stacked against him. After Art's parents split up, his father took off and refused to pay child support, forcing the poverty stricken family to move into the projects. Art's older brother died of a heroin overdose when Art was just 12 years old; then, Art battled his own drug addiction for the better part of a decade, nearly dying of an overdose when he was 22. Once clean, Art got serious about music, and eventually moved to Portland with his family before founding Everclear. Since then, Everclear has built a loyal fan base through years of grass roots touring and national promotion resulting in two platinum-selling albums and continued success. While the trio nearly broke up onstage during a show in Australia in 1998, Everclear quickly regrouped and are stronger than ever today.

2000

Takes a look back at the Year 2000, the highs, the lows, and all the controversies. It was a year that saw online music take center stage. The advent of Napster has revolutionized the way music is heard and distributed as well as sparking a heated debate on artists' rights and consumer behavior. Also examines Rock and Roll marketing in the Year 2000 with the creation of massively integrated campaigns for major artists such as Sting, Christina Aguilera, and N'SYNC. It was also a year that saw Eminen top the charts and incite dialog all over the world in response to what some consider violent and misogynistic lyrics. We will also take a look at the continuing presence of teen pop dominating the marketplace plus a day in the life of a music-loving couple trying to find where they belong in this era of endless music choices.

Huey Lewis & The News

Tells the story of six boyhood friends who lived the American male fantasy--to grow up and become rock & roll stars. While playing harmonica for his supper in Casabanca, Huey Lewis realized that his greatest dream would be to make a living playing the music he loved. For 11 years he played in a Bay area band called "Clover", only to see it eventually fail and break up. Shortly after, he formed Huey Lewis and the News, a group that took control of its own destiny by staying away from Los Angeles music scene and producing their own records. Their big break was with their album "Sports," one of the most successful records ever, which led Huey Lewis & The News to became one of the very first MTV music video stars. After twenty years, the band remains intact and continues to thrill audiences with their unique blend of R&B style rock.

Journey

Journey was on top of music world in the early 80's producing a non-stop stream of hits: Open Arms, Faithfully, Don't Stop Believin'...it seemed as if every song they touched turned to platinum. However, as the decade came to a close, three of the band's top songwriters/performers (Steve Perry, Jonathan Cain, & Neal Schon) seemed to just disappear. Journey dropped out of the limelight just as suddenly they had taken it by storm. Years later, the band regrouped for the '96 reunion album "Trial by Fire" and garnered the band's first Grammy Nomination for the single "When You Love a Woman." However, the comeback was short-lived and rumors have swirled at a hurricane pace ever since - especially about the mysteriously private lead singer Steve Perry. Media-shy Perry and the rest of the band reveal the truth behind Journey as they discuss and re-live the glory years, tribulations and the ongoing legend of one of the great rock and roll bands.

Doobie Brothers

One of America's most popular bands in the 1970s, the Doobie Brothers personified good times and brotherhood. They took it to the streets with 11 gold albums (eight of which were in the Top 5 on the charts), rocked with a dozen top ten singles (two of which hit #1) and won 4 Grammy awards. However, as the 70's came to a close, the good times and the brotherhood got left behind and innocuous "doobie" smoking turned to harder drugs that nearly crushed the band. They finally broke up in 1982, only to reunite in the late 80's to tour and continue to spread their trademark feel good message of their earlier music.

Rod Stewart

Examines the life and career of one of the greatest vocalists in rock & roll history. From his birth in bombed-out, war torn London to his breakout hit with "Maggie May", and all the blues, bands, breakups, and blondes that have marked "Rod The Mod" Stewart's legendary journey to the Rock & Roll Hall of Fame. Features interviews with Rod's former Faces bandmates, Ron Wood and Kenny Jones; his good friend Elton John; former Shotgun Express bandmate, Mick Fleetwood; ex-wife Rachel Hunter; former girlfriend Kelly Emberg; blues mentor, Long John Baldry; Rod's brothers, sister, and five children.

Flashdance

The 1983 smash film "Flashdance" was the blue-collar Cinderella story of the 80's - Jennifer Beals plays a welder-by-day, dancer-by-night who follows her dreams and captures the heart and spirit of audiences across the country. The dance-driven soundtrack sold millions and Irene Cara's "What A Feeling" along with Michael Sembello's frenetic "Maniac" made the film a must-see. But behind the simple story of "Flashdance" was the complex tale of a low budget film that studio executives didn't believe in. With a multitude of writers and producers, an inexperienced director, and an unknown star, "Flashdance" was expected to be just a flash in the pan. Yet with a unique tie-in with the then-fledgling MTV, which coupled clips from the film with music from the soundtrack - a new way of marketing films was born. The instant music videos gave the film much needed publicity, the singles shot up the charts, and "Flashdance" exploded -- becoming an unexpected hit. Includes interviews with Jennifer Beals, Michael Nouri, director Adrian Lyne and more.

Salt 'n' Pepa

In the late 80's, Salt 'n' Pepa was on the cutting edge of a cultural and feminist revolution. They were among the first female rappers to have hits in hip-hop and on the pop charts. With their big hair, polka-dot clothes and pop-tinged raps, Cheryl "Salt" James, Sandy "Pepa" Denton and De De "Spinderalla" Roper brought a new look, sound and aesthetic to the mainstream. However, as they revolutionized the lives of teenagers across the country with sexy ("Push It") and empowering ("Independent") tunes, they were ultimately a band in search of themselves, in search of the strong and independent women they portrayed in their music.

Billy Idol

Right from the start, Billy Idol has been a rebel with a cause and a yell. From his early days running with the likes of the Clash and the Sex Pistols in London's punk scene, to his years as the most famous face in rock, he has become as much an icon as an idol. This episode will tell Billy's story in his own words, chronicling his rise from the son of a middle-class traveling salesman to being one of the most identifiable symbols of rock in the 1980s. Behind the hair, the sneer and the leather was a man the public didn't know, a smart, thoughtful artist who has demonstrated a miraculous ability to overcome adversity.

Megadeth

This episode details the tumultuous life and career of heavy metal pioneer Dave Mustaine. Kicked out of Metallica in 1982, the bad boy of rock forged his revenge by forming Megadeth. His mission statement for his new band: " ... to be the fastest, utmost furious, heavy metal band ever." Five line-ups, sixteen trips to rehab, one near-death experience, and over twenty million albums later, Megadeth has more than made an indelible mark in metal. The "Behind the Music: Megadeth" premiere coincides with the band's latest album release, "The World Needs a Hero."

1972

1972 was the year idealism gave way to cynicism. The once vibrant youth movement was feeling bitter and betrayed and rock & roll was losing faith in the revolution. America's innocence was dealt a series of punishing blows; as the U.S. began its slow retreat from Vietnam, a music scene long united by opposition to the war was dividing. Some rockers lashed out, other songwriters looked inward. 1972 was an election year and a White House under siege conspired to silence John Lennon - an outspoken critic. Impervious to politics, the original rebels of rock - the Rolling Stones - came rollin' down main street. Times had certainly changed - fashion statements were in, political statements were out.

1975

1975 was the year that America seemed on the verge of collapse as the Vietnam War finally ended. A year in which soft pop dominated the top 40 and some of the legendary bands of rock seem to lose their way. It was a year in which a grungy New York club became the site of a musical revolt called punk. But most importantly, it was a year in which Bob Dylan put out some of the best work of his career. It was a time of exhaustion and revolt; a re-assertion of greatness and the emergence of genius. 1975 was a pivotal year in Rock 'n' Roll. America - and the music that echoed, reflected and chronicled it - seemed to lose its way. But from that sense of exhaustion arose remarkable music that would remind people of the greatness of its past and lay the groundwork for the next quarter century. Features interviews with Alice Cooper, Gene Simmons, Bruce Springsteen, and more.

Blues Traveler

First joining forces as a basement band in 1983 in Princeton, New Jersey, Blues Traveler charted a course that would have them playing 250 plus concert dates a year throughout the late 80's and 90's. With their brand of high-octane improv rock mixed with jazz, blues and funk, the band earned a massive following of loyal free-spirited fans. In 1995, Blues Traveler jumped on to the super stardom highway with their rollicking hit "Runaround". Spending an amazing 49 weeks on the Billboard charts, the single propelled their album "Four" to multi-platinum status. But Blues Traveler hit a few detours in the years following this success. Front man, harmonica great John Popper and bassist Bobby Sheehan were racing to death's door as they battled addiction and health problems. Popper's weight ballooned to 420 pounds as he indulged an addiction to junk food. Chest pains led to an emergency angioplasty in July 1999 to clear an artery to his heart found to be 95% blocked. Bobby Sheehan's more traditional Rock & Roll excesses, drugs and alcohol, finally took their toll in August of 1999. He was found dead in his New Orleans home from a deadly mixture of cocaine, Valium and heroin. Sheehan's death devastated the band and had them on the verge of calling it quits. But Popper was scared into confronting his health problems and in April 2000 had Roux-en-Y gastric bypass surgery. Within a year, Popper lost close to 200 pounds and gained control of his food addiction. Ready to return to the stage with the slimmed down John Popper leading the way, Blues Traveler refueled with two new members in May 2000. Their new album "Bridge" is set for release in May 2001 and Blues Traveler is geared up for the next ride on their Rock & Roll journey with Bobby Sheehan's spirit a guiding force.

1981

It was the year megabands ruled the arenas and the airwaves... in 1981, the music world bade farewell to some of its greatest luminaries and gorged itself on sugary pop. Music became something to see as passion, politics, money and marketing took center stage. Lennon was gone and seventies stalwarts like the Doobie Brothers, Earth, Wind and Fire, and The Eagles were all in the process of breaking up. Long besieged by bubble gum pop, the music scene was now completely overrun with the likes of Sheena Easton, Olivia Newton John, Hall and Oates, Styx, Journey and Christopher Cross. It was a year that saw the country's president survive an attempted assasination, a hostage crisis come to an end, an explosion in popularity of video games, the death of disco and the birth of MTV and music videos. Suddenly musicians were seen and heard and acts such as the Police, Pat Benatar, The Go-Go's, Rick Springfeld and The Clash rose to fame in a video age. Features interviews with Sting, Pat Benatar, Debbie Harry, Andy Summers, Tommy Shaw and more.

1987

It was the year 80's excess reached critical mass and rock n' roll led the party. In 1987, the stock market swelled, scandal reigned and pop music turned a blind eye. 1987 saw heavy metal go light... and hip hop go white. In a sea of party rap and peroxide pop, music critics finally found their saviors. Then, black monday signaled a sobering end to america's lost weekend. 1987 was a year that saw the rise of the Hair Bands, the comeback of The Grateful Dead and the marriage of music and politics exemplified by bands such as U2 and R.E.M. Also features interviews and or clips of George Michael's "Sex" video, Guns 'N Roses, Public Enemy, The Beastie Boys, Michael Jackson, Bruce Springsteen, Poison and Whitesnake.

1994

1994 was a year the music world lost a living legend - Kurt Cobain - and a generation named x lost its most powerful poet. In 1994, Seattle grunge was dead, but a continent away, east coast rap energized an entire nation of young mcs. Rap's new sound gave rise to new stars - the brightest called himself "Puffy". But success bred contempt as battle lines were drawn. 1994 also saw its share of spectacles from the O.J. Simpson murder trial to a sexed up Michael Jackson and his wife, Lisa Marie Presley. It was a year a new generation took a chance on peace, love and music with a revived Woodstock that displayed more hype than hippie charm. Ultimately, 1994 was a year full of sadness, inspiration and pop rejuvenation. Features interviews with Russell Simmons, Snoop Dogg, Eddie Vedder, Green Day's Billy Joe and more.

Rick Nelson

Looks at the life and career of rock & roll's first teenage idol, from his meteoric rise as a young rockabilly heartthrob in the late 1950's, to his 70's country-rock comeback with "Garden Party", his tragic death in a flaming plane wreck on New Year's Eve, 1985 -- and his posthumous induction into the Rock & Roll Hall of Fame. Rick's one-of-a-kind story is told by his family, friends and fellow musicians, including his brother, David, and his four children, Tracy, Mathew, Gunnar, and Sam Nelson. Others interviewed for the episode include John Fogerty, Chris Isaak, Don Everly of The Everly Brothers, Sun Record's Sam Phillips, guitarist James Burton, The Jordanaires, and original Stone Canyon Band members Tom Brumley and Randy Meisner.

Notorious B.I.G.

Biggie Smalls, a/k/a Notorious B.I.G., grew up dealing drugs on the streets of Brooklyn's Bed-Stuy, but traded the crack game for the rap game. Composing mesmerizing rhymes about the gangsta life, Biggie ascended to the throne of Hip Hop. But the violent life he left behind caught up to him when a hail of bullets ended his life in L.A. four years ago.And when an L.A.P.D. detective found that the murder trail led back to dirty cops in the department, he was forced to drop his investigation. Biggie Smalls' killing remains unsolved to this day.Now, those who knew Biggie Smalls best speak out on his tumultuous life -- and still-unsolved murder.Behind the Music: Notorious B.I.G. tracks the rapper's life from his youth in Brooklyn's Bedford-Stuyvesant neighborhood in the '80s (where the one-time Catholic school student succumbed to the "easy" money of dealing drugs at age 13), to his first gigs as a freestyle rapper, to his ascension to the top of the charts under the wing of Sean "Puffy" Combs. The special also examines Biggie's violent, bi-coastal feud with West Coast rap moguls Tupac Shakur and Suge Knight, his rocky relationships with wife Faith Evans and others -- and that night in 1997 when a black Chevy Impala pulled up next to Biggie's SUV on an L.A. street, and a gunman pumped four bullets into the singer's chest.Behind the Music: Notorious B.I.G. features interview footage with Puffy Combs, Russell Simmons, journalists Rob Marriott and Dream Hampton, manager Mr. C, and members of Biggie's "Junior Mafia" crew, as well as Biggie's wife, R&B singer Faith Evans, and his mother Voletta Wallace. In addition, former L.A.P.D. detective Russell Poole reveals his disturbing theory about dirty cops, Death Row Records, and a plot to kill Notorious B.I.G.

Green Day

Green Day built their own buzz with a do-it-yourself punk rock attitude in the early 90's. Centered in Berkeley, CA, they became a part of a counter-culture community as regulars at 924 Gilman Street, an old warehouse that was converted into a club for abrasive music. Even though they had no managers or agents, they managed to organize their own tour and within a couple of years Green Day sold over 70,000 copies of their independent record. Soon, the major labels came knocking and Green Day found themselves at a crossroads. Although they were eager to have their music heard by larger numbers, they were not prepared to be rejected by their anti-establishment community as sell-outs. As Green Day became more successful, the backlash grew stronger. The band reacted with a harsh album, "Insomniac", which referenced the treatment they were getting from all directions. Eventually they chose to follow their own musical instincts with their next album "Nimrod" which features one of their biggest hits, "Good Riddance" (Time Of Your Life). Through it all, the members of Green Day became fathers and husbands. However, they have managed to balance family life with time in the studio as demonstrated by the completion of their latest album "Warning."

Neil Diamond

Neil Diamond: Behind The Music profiles one of music's most popular, enduring and misunderstood superstars - a singer-songwriter whose tunes never seem to go away. From mid-Sixties when the moody "Solitary Man" and the infectious "Cherry, Cherry" introduced him to the pop audience in 1966 to today, Neil Diamond has enjoyed an remarkably enduring connection with his masses of fans. Born in 1942 on the "Brooklyn Roads" about which he would later memorably sing, Diamond dropped out of New York University in order to pursue his dream of a life in music. He tried to make his name as a songwriter in New York's famed Tin Pan Alley just as the Brill Building era was peaking. Before long, though, he would emerge as a massively popular singer-songwriter in his own right. After an early Seventies retirement from the road, he reemerged with another long run of hits including "If You Know What I Mean," "Longfellow Serenade," "You Don't Bring Me Flowers," "Love On The Rocks," "America" "Love On The Rocks" and "Heartlight." Diamond remains one of the biggest draws in the touring business and this month releases his latest album, "Three Chord Opera".Interviews include Ellie Greenwich who helped discover Diamond, Lucie Arnez who co-starred as his love interest in The Jazz Singer, producers Bob Gaudio and Peter Asher, band members Reine and Linda Press, comic actor Jack Black who appeared with Diamond in "Saving Silverman," singer Steve Harwell of Smash Mouth who recently sang "I'm A Believer" for the soundtrack to Shrek and Surreal Neil, frontman of the popular tribute band Super Diamond, as well as comments from U2 and Tim McGraw, among others.

Pat Benatar

Pat Benatar broke into the music industry boy's club with songs of feminine fury and reigned as the queen of rock and roll in the 1980's. As she shook up the music world with her striking sound and sexy image, Pat Benatar won four consecutive Grammy Awards as best female rock vocalist and has six platinum and four gold albums to her credit. Perhaps more impressive than all of her accolades is the fact that she swam against pop's prevailing tide and won. Includes interviews with Melissa Etheridge, Lydia Lunch, and others.

Reo Speedwagon

Formed in 1971, this Illinois group needed almost 10 years to create its signature slick sound, and to make the album - 1980's Hi-Infidelity - that would push its sales into the multi-platinum zone. However, behind the touching lyrics of definitive power ballads like "Keep on Lovin' You" and "Take It on the Run" was a series of troubled relationships, including the one between Kevin Cronin (lead vocals) and Gary Richrath (lead guitar). Here the two songwriters and the rest of the band discuss their creative struggles and Richrath's deadly addictions, and reveal the brotherly love they still have for one another.

Twisted Sister

Twisted Sister ruled the world of Heavy Metal Hair in 1984 and when the "Animal House" based parody video "We're Not Gonna Take It" hit the MTV airwaves, the make-up laden head-bangers were catapulted to superstardom. The album "Stay Hungry" sold nearly 4 million copies that year making an indelible impression on rebellious teens worldwide. However, eighteen months later Twisted Sister disappeared from view - dismissed by critics as a flash in the pan. What few people know is that Twisted Sister was nearly a decade in the making - they rose to the top by playing rock clubs in the New York City area almost every night and were a major hit in Europe before they broke in the U.S. In this episode of Behind The Music, Dee Snider and the rest of Twisted Sister speak candidly about their fall from grace: how the fight to label albums with explicit content left the band stigmatized with a reputation of being violent; how Dee became so dominating that he alienated the rest of the band; and how a video that was supposed to just be fun branded the band as nothing more than a bad cartoon. Dee also discusses how success and money doused the anger that gave him the passion to write those rebellious teen anthems.

Hair

In the late 60's at the height of the Vietnam War, Civil Rights movement, and the Sexual Revolution, a brood of anti-establishment, avant-garde performers were creating a musical in Manhattan's East village. What began as an eccentric, off-Broadway production became a cultural phenomenon and a worldwide success. In 1968, when "Hair: A Tribal Love Rock Musical" made it to Broadway it brought with it music that would not only tell a story but define a generation. This episode follows the story of "Hair" - from its inception to its huge success - and the people that made it all happen, such as Michael Butler, James Rado, Galt MacDermott, Bertrand Castelli, Milos Forman, Treat Williams, Andre DeShields, Diane Keaton and more.

Blind Melon

In the spring of 1990, five diversely talented musicians with small town roots banded together in the heart of LA's Glam rock scene. Within months of forming, Blind Melon signed on with Capitol Records and dubbed the next big thing in Rock and Roll. Thrust into the spotlight by their charismatic front man Shannon Hoon and his wild on-stage and off-stage antics, Blind Melon lived up to the hype in the summer of 1993. Their quirky video featuring an irresistible dancing bee girl shot their single "No Rain" to number three on the charts and their debut album to multi-platinum sales. But their reign on success would crumble as the band endured the endless on again, off again cycle of Shannon Hoon's drug addiction which would ultimately lead to his death in 1995. In the wake of Shannon's death, Blind Melon called it quits while reflecting on what could have been.

Judas Priest

Chronicles the colorful history of the quintessential hard rock band of the 80s. Four guys from working-class rural England, rose from the smoke of their heavy industry town in the late 70's to become pioneers of 'The New Wave of British Heavy Metal". Judas Priest washed ashore in the United States in 1977 and catapulted to popularity to become one of the biggest bands in the world. The history of Judas Priest spans 30 years and includes a well-publicized 1990 court case centered around subliminal messages; the '92 departure of the lead singer Rob Halford after twenty years with the band and his surprising 'coming out' in '98 as a homosexual man; the rebirth of Judas Priest with a new singer Ripper Owens; and the return to metal by Rob Halford with his current band, 'Halford'. In spite of everything, the band continues to rock on with the 2001 release of their latest album "Demolition." Includes interviews with: Rob Halford, Glenn Tipton, KK Downing, Ian Hill, Scott Travis, the new singer Ripper Owens, management, family and friends flesh out this hour-long documentary on Judas Priest.

Sean "P. Diddy" Combs

For the first time, Puff Daddy sits down to tell VH1 his entire, dramatic life story. From his mother teaching him how to fight in the family kitchen to building a mini-empire as a paper delivery boy to becoming the youngest executive in the music biz at 19, this episode traces Puff Daddy's meteoric rise from Harlem to the top of the hip hop world. Covered are the tragic loss of his best friend, rap giant, Biggie Smalls, his storybook romance with Jennifer Lopez and their heartbreaking split, as well as the NYC nightclub arrest that almost put him away for good. From the tough streets of Harlem to the boardwalks of East Hampton High Society, we'll uncover what drives the hardest working man in hip hop. Interviews include Mary J. Blige, Rev. Run (Run DMC), Clive Davis, Jon Favreau, Lyor Cohen (Def Jam), Andre Harrell (J Records) and more.

Aaliyah

Singer, musician, composer, actress, dancer, businesswoman, role model and leader -- Aaliyah had accomplished incredible things by the time she turned 22. But Aaliyah Dana Houghton, the reigning Queen of Urban Pop, wasnÍt sitting still. She was hard at work, shooting her next video, when a plane crash ended her life on August 25 -- leaving her family, friends and fans to ask "How?" and "Why?""Behind the Music: Aaliyah" features rare and never-before-seen archive video, film and home movie footage, concert clips and songs, plus new interviews with Gladys Knight, Mary J. Blige, Blackground Records CEO Barry Hankerson, video director Wayne Isham and BET producer Kevin Taylor, as well as AaliyahÍs brother Rashad Houghton, her high-school principal Ms. Denise Davis-Coton, and math teacher Mark Bonder, among others.As part of "Behind the Music: Aaliyah", VH1.com has put together a comprehensive news special recapping the singerÍs impressive career including an exclusive interview with Aaliyah just months prior to her untimely death. VH1.com is also featuring the most recent news surrounding Aaliyah including artist tributes and a complete listing of fan reactions and thoughts from VH1.comÍs Aaliyah message boards. Fans can also learn more about the famed singer through the siteÍs dedicated photo gallery, biography, album reviews, and more.

Lindsey Buckingham

Legendary Fleetwood Mac guitar player, singer and songwriter Lindsey Buckingham juggled his multi-platinum record selling sound while struggling with his love affair to band member Stevie Nicks. Craving more creative control of his music, he broke away from the band to become a critically acclaimed solo artist. Includes never-before seen footage of Stevie's and Lindsey's first local bay area band.

Mary J. Blige

This episode let's us take a look from how Mary J. Blige transformed from a feisty tough girl from Yonkers to the dazzling queen of hip-hop soul. While most hip-hop artists sing about glorified relationships, Mary sings about abusive relationships and drug addiction stemming from her own life. Her quick temper flared as she dealt with a quick rise to celebrity status. Mary's story is told by her peers such as Elton John, Method Man and her one-time producer, Sean "Puffy" Combs, as well as her family and friends. Her father speaks for the first time about why he left the family when Mary was a little girl. And Mary shares openly, for the first time, about the common bond that she and her father have despite his absence. Although Mary proclaims her end of bad vices and relationships with the title of her new album "No More Drama", she shares her past dramas with us on VH1's Behind the Music: Mary J. Blige.

Sublime

If you only judged Sublime by their breakthrough hit, "Date Rape", you might dismiss the band as just another a novelty act. But the trio was much more than that. Led by their charismatic lead singer, Brad Nowell, Sublime turned the traditional sounds of Southern California rock on their head. Hip-hop beats and punk melodies embodied the band's post-modern sound, while a devotion to all night parties personified their offstage style. A trio of self-described alcoholics, Sublime not only played every club and house party south of L.A., they brought one with them, too, draining every beer keg within reach of the stage. It was when Brad Nowell traded his beer for heroin that the bands' fortunes drastically changed. Heroin infested every inch of Brad's life, and nothing -- not even the birth of his son, Jakob, or his marriage to his longtime sweetheart, Troy Dendekker -- could permanently break the devastating cycle of abuse, recovery, and relapse. In May of '96, while on tour with his band, Brad Nowell died of a heroin overdose. He was just 28 years old. Two months later, Sublime released their third album, simply called, "Sublime". An instant hit, the record spawned 5 hit singles, and sold 5 million copies -- becoming one of the biggest albums of 1997.

The Cult

All the city of Bradford had to its credit was curry houses and the Industrial Revolution. Then the Cult came along. Made tough by the North of EnglandÍs piss-stained punk clubs, Ian Astbury and Billy Duffy migrated to the glittering lights of Los Angeles to record with Rick Rubin. The result? Some of the hardest rocking anthems ever. But could they survive fame, drugs, and AstburyÍs obsession with the American Indian.

Hall & Oates

Hall & Oates are the best selling Pop Duo of all time. In the 80's they ruled the MTV airwaves,and dominated the record sales charts with 6 #1 singles, and 16 top ten hits. Critics dismissed them as nothing more than a hitmaking machine...but their music was deeply rooted in the R&B based Philadelphia sound, and they were the epitome of what became known as Blue Eyed Soul. After landing hits in the 70's with Sara Smile, She's Gone and Rich Girl, Hall & Oates peaked in the 80's with the chart toppers: Kiss On My List, One on One, and Say it Isn't So. But, by 1986, Daryl and John felt they were drowning from the pressures of fame. So, at the very pinnacle of their career, the duo called it quits, leaving fans wondering where they went. Once off of the public radar, the duo discovered their finances were in a terrible mess and dwindling. They also suffered the excruciating loss of a cherished writing partner and friend to cancer. It was time to re-evaluate their careers and their lives.

Busta Rhymes

From his explosive rap style to his ever-evolving, outrageous looks, Busta Rhymes is a true original. With high octane performances and outlandish music videos he bumrushed the mainstream - and without sacrificing his raw edge or eccentric style. Busta first honed his bombastic style in the early 90s as a member of underground rap group Leaders of the New School. But after a family tragedy and the bitter break-up of his group, he would struggle to make a name for himself as a solo artist, and to keep his rap dream alive. A true hip hop survivor, he'd encounter everything from gun charges to paternity suits to record label drama - and emerge a complex, successful artist who continues to defy all boundaries.

Anthrax

For more than twenty years, the band Anthrax has been called the underdogs of heavy metal. Now, after post September 11th events, Anthrax is not sure what to call themselves as their name has taken on a meaning they never imagined. This hour documentary follows the band from the birth of thrash metal; through the violence of moshing; into the fusion of metal with rap music; and arrives at a bio-terrorism scare called Anthrax that threatened to ruin the band. See how the heavy-hitting metal heads from New York have battled blows throughout their tumultuous career, and somehow managed to continue slugging.

Sheryl Crow

Long before she was a roots rock sensation, Sheryl Crow honed her skills by singing backup for Don Henley and Michael Jackson and jamming with other L.A.-based musicians in the Tuesday Night Music Club. But by the time her catchy single "All I Wanna Do" stormed the radio and earned her three Grammys in '94, it was clear she'd make it as a solo singer/songwriter. VH1 takes an intimate look into the personal life of the guitar-slinging storyteller, tracing her struggles, setbacks and successes.

Garbage

Garbage was the brainchild of Madison, Wisconsin producers Butch Vig, Duke Erikson, and Steve Marker. But it wasn't until they hooked up with Angelfish singer Shirley Manson that their alternative/techno venture turned golden. Shirley is the band's central charm - angry but needy, wounded but enduring, a little jaded but somehow guileless. Behind The Music presents the story of a band that has reinvented its sound with each album, building on its loyal fan base every step of the way.Additional NotesIn Garbage's Behind the Music, Shirley Manson describes her experience with self-mutilation or "cutting." If you want to know more about this condition, VH1 recommends the following Web sites:Secret ShameMy Friend - My EnemyAmerican Journal Of Psychiatry

Foreigner

With nearly fifty million albums sold in the United States alone, Foreigner is one of the most successful rock bands in history. Formed in 1976, the group is brainchild of British-born guitarist Mick Jones and found its voice with the recruitment of lead singer Lou Gramm, an all-American boy from upstate New York. For a time, Mick and Lou's radically different styles and personalities propelled Foreigner to the top of the pop charts, and made them a headlining concert attraction. But as Mick Jones took ever-increasing control of the band, tensions began to develop, leading to the departure of several founding members. As the group's album sales increased, so did their drug use and personality conflicts... and when Mick changed the hard rocking band's direction by writing several ballads, Lou Gramm himself began to question his role within Foreigner. The tensions increased to the extent that Lou finally left the band in the late 80s to begin a solo career, but within a few years he'd returned, ready to begin anew. Foreigner seemed poised for fresh triumphs... until their comeback was suddenly halted when Lou Gramm was diagnosed with a massive brain tumor. Since his traumatic surgery in 1997, Lou - and Foreigner - have been battling their way back from that stunning setback and now they feel they are ready to reclaim their status as hard rock hitmakers.

2 Live Crew

As the larger-than-life goddess tells it, behind her Bob Mackie flash and brazen personality she's still a shy girl and at 50-something she still looks like one. This newly updated episode of Behind The Music documents Cher's early years with Sonny Bono (oh, those fur vests!), through her tear-jerking eulogy at his funeral and her recent emergence as a dance-pop diva for the 21st century.

Hootie & the Blowfish

They were four college buddies who set out with a simple plan: to play music and have fun. But in 1995, Hootie and the Blowfish's infectious blend of rock, country and R&B struck a chord with listeners who were seeking a reprieve from the somber whinings of grunge. They became the alternative to alternative and sold an amazing 16 million copies of their debut album Cracked Rear View. It remains the 11th best selling record of all time. But Hootie's huge success unleashed a wicked critical backlash and within 2 years they had become a national punchline.No one can say Darius Rucker, Dean Felber, Mark Bryan, and Jim "Soni" Sonefeld didn't pay their dues. They met at the University of South Carolina and struggled for 8 years, first playing cover tunes at frat parties, then graduating to local clubs and bars, finally touring through the east coast and deep south. Together they faced hardships of life on the road including blatant racism and the untimely death of Darius Rucker's mother, who had been a muse to the band.Behind the Music focuses on the emotional turning points in lead singer Darius Rucker's life which became the inspiration for many of Hootie's hit songs. Hootie and the Blowfish was one of the most unlikely success stories of the '90s. Today as they attempt to make a comeback they remain four best friends whose only goal in life is to play good music together and make people happy.

Bob Marley

"Behind the Music: Bob Marley" tells the story of the rasta rebel with rare and never-before-seen photos, film, news video, performance footage and more, plus new interviews featuring The Wailers' co-founder Bunny Wailer, Keith Richards, I-Threes vocalists Judy Mowatt and Marcia Griffiths, pioneering ska artist Joe Higgs, reggae historian Roger Steffens, lawyer and friend Diane Jobson, author Chris Salewicz, recording engineer Tony Platt, friend Neville Garrick, record producer Coxson Dodd, friend and music publisher Danny Sims, and Cindy Breakspeare, plus Bob's mother Cedella Booker, wife Rita Marley and children Sharon, Ziggy and Stephen.A former colony steeped in profound social inequity and abject poverty after three centuries of British colonial rule, Jamaica was awakening to freedom when Bob Marley was born to a single mother in a tiny rural shack with a dirt floor. Later moving to the Trenchtown section of Kingston where his mother sought better work opportunities, a young music-loving Marley eventually hooked up with Bunny Wailer and Peter Tosh to start a group that became Jamaica's top band by the late '60s, cranking out hit after hit of ska-based country, rock, and pop.But the hits didn't make a lot of money for them, as the studio owned their recordings. Marley objected and turned his back on the recording industry's cozy arrangements. He followed his mother to Delaware and labored in hotels and on an auto assembly line -- while becoming more politicized in the turbulent America of the time -- and saved his money to start a label with The Wailers. Marley also came to embrace the Rastafarian religion, with its dreadlocks and marijuana rituals, and its goal to spread the word of the Lion of Judah. Battling oppression and injustice with reggae anthems of empowerment and inspiration, Marley was still known only in Jamaica -- until Island Records' Chris Blackwell intervened and gave Bob Marley to the world.Though co-founders Bunny Wailer and Peter Tosh split after the release of the band's second album, Marley held The Wailers together and conquered the music charts. Hugely influential back home in Jamaica, he refused to align himself with what he felt was a corrupt Jamaican political scene. Two days before a 1976 concert that he hoped would unify the citizenry -- a show that was instead co-opted by prime minister Michael Manley and made to appear as an endorsement of his party -- Marley and his wife were shot in an attempted assassination. The assailants were never caught. Now a larger-than-life legend, Marley left for a world tour in 1977. When he badly injured his foot during an impromptu soccer game in Paris, Marley received word that he was also suffering from cancer. Despite surgery and treatment, the cancer spread to his brain and lungs, and finally stilled reggae's most vibrant voice on May 11, 1981.Among the highlights from "Behind the Music: Bob Marley":Wailers co-founder Bunny Wailer, on Marley's struggle to be heard: "Bob was geared for it -- whatever sacrifices he had to make, he was determined to make those sacrifices."Keith Richards, on first hearing The Wailers: "There's definitely a buzz in there -- and you can't keep me away from a buzz ... 'Catch a Fire' caught fire, and Bob just basically exploded."Rita Marley, on first meeting Bob: "You come in as a female, young girl, everybody wants to lay you down -- but Bob had a different attitude, and a different approach, and we started to share letters. He would send little notes, 'cause he was shy, very shy."Judy Mowatt, on Marley's mission: "This is of God. People need to know that Bob understood his God- given purpose, and that was what propelled him and pushed him."Neville Garrick, on Marley's use of marijuana: "He would just explain it by saying that, you know, we smoke herb not for giddiness or happiness but to heighten our consciousness."Keith Richards, on Marley's global superstardom: "Bob struck a universal chord. I mean, why are Scandinavians leaping around to 'No Woman No Cry' or 'Buffalo Soldier,' eh? It's in the genes."Cindy Breakspeare, on Marley's brief life: "Looking back now, you have to wonder what more could he have done? It seems that he really did do it all, he accomplished what he set out to do."Nelson Garrick, on Marley's infidelities: "Bob loved women. Like Solomon, that was his weakness. Being a handsome man, women gravitated to him."

Boyz II Men

From having no water or heat in their childhood homes to having the longest-running #1 single in music history, Boyz II Men brought New Jack Swing to the classic Philly sound. Through the highs of success and the lows of losing a close friend, the group worked hard to keep their egos and integrity in check. But troubles with their label and a rapidly changing musical climate would leave Boyz II Men faced with their greatest challenge--climbing back to the top.Although they didn't meet until high school, the trials and tribulations of the Boyz were almost identical from the very beginning. Each was born into poverty in the projects of Philadelphia--Nathan Morris (6/18/71) on Philly's South side; Michael McCary (12/16/71) and Wanya Morris (7/29/73) in North Philly; and Shawn Stockman (9/26/72) in Southwest Philly. Each had an abusive or absent father which forced them to rely on their mothers for financial and emotional support. Nate's parents got divorced when he was ten and his family often went without food, heat and water. Mike's father was an ex-convict whose methods of making money weren't always legal. Shawn grew up in a fatherless family of seven brothers and two sisters. Wanya's mother and father were never married; they split up when he was only three. His mother's boyfriend often beat him for no apparent reason. To escape the dangers of their crime-ridden neighborhoods, the boys turned to music and faith, often finding safety in the church choir. The smooth tunes of Motown artists like Stevie Wonder, Diana Ross and the Temptations provided further inspiration. Yet their passion for music and clean-cut image did little to boost their popularity with other kids. By the time they were ready to enter high school, each of the boys came to a life-changing conclusion--the only way they would succeed was if they found a supportive environment where they could hone their talents.Their salvation came in the form of Philadelphia's High School for the Creative and Performing Arts. For Wanya, going to the school was like stepping into Fame, one of his favorite television shows. By 1985, all four boys were enrolled there, although they had yet to meet. Nate and his best friend Marc Nelson had come to the school with dreams of forming a doo-wop group like the ones they remembered from the streetcorners of their childhood. Calling themselves Unique Attraction, Nate and Marc enlisted the help of a revolving student line-up. When Wanya joined as a freshman, he became the first permanent member alongside the two founders. Shawn was quickly added after he was heard performing a solo in the school choir. By now Unique Attraction was becoming a school staple. Anxious to be the fifth official member, Mike began following the group around school, attempting to impress them with his deep bass vocals. After an impromptu performance in the boy's restroom, the others caved in and welcomed Mike into the fold (although Marc continued to view Mike as more pest than partner). Combining their classical training with the a cappella "Philly sound," Unique Attraction quickly took their graceful harmonizing style from the school to the streets, performing everywhere from local hangout The Gallery to subway platforms.Still, the streets of Philadelphia were a long way from the stages on which their heroes New Edition and Take 6 performed. The group would have to take drastic measures to ensure musical stardom. When Bell Biv Devoe held a concert at the Philadelphia Civic Center in 1989, the boys did not wait for opportunity to knock. Sneaking backstage, Unique Attraction located BBD member Michael Bivins and performed an a cappella version of New Edition's "Can You Stand the Rain" before a crowd that included Will Smith and Paula Abdul. Bivins was so impressed by the group's raw talent that he contacted them a few weeks later and quickly signed on as their manager.But two important changes had to take place before the boys could evolve from high school talent shows to R&B superstars. The first was a much-needed name change. Sources vary on who was responsible for the switch in moniker, but the group eventually settled on Boyz II Men (taken from the similarly-titled New Edition song). The second major change was the departure of Marc Nelson. Nelson had never quite gelled with the other members of Unique Attraction, and it soon became apparent that his growing animosity was in danger of destroying the group. With visions of solo success dancing in his head, Marc left Boyz II Men behind (he later formed the vocal group Az Yet which was widely considered a second-rate Boyz II Men).For the next year, Bivins worked with his new proteges, developing a retro sound that would change the face of early '90s R&B. He also created the "Alex Vanderpool" style of preppy sweaters and ties based on a character from the soap opera All My Children. But unlike popular boy bands of today, the Boyz proved to Bivins that they were more than mere voices by co-writing seven of the ten tracks on the album. On April 30, 1991, Cooleyhighharmony was released on Motown Records. It entered the Billboard 200 at #58, eventually advancing all the way to #3 (it went to #1 on the R&B chart). The first single, "Motownphilly," was an instant hit and a perfect introduction to the Boyz sound. The second single, a cover of "It's So Hard to Say Goodbye to Yesterday" from the 1975 film Cooley High, gave audiences a taste of Boyz II Men's softer side. It shot to #2 on the Billboard Hot 100 chart. This paved the way for their first record-breaking single, "End of the Road," from the Boomerang soundtrack. "Road" was another nearly a cappella love song in the "Yesterday" mold, and audiences ate it up. "Road" spent an incredible 13 weeks at #1 on the Billboard Hot 100, the first single to do so since Elvis Presley released "Don't Be Cruel/Hound Dog" in 1956. They did not hold the record for long; three months later, Whitney Houston's "I Will Always Love You" stole it away by topping the charts for 14 weeks. But the Boyz had little to worry about. Cooleyhighharmony was earning them multiple awards, including a NAACP Image award, an American Music Award, two Soul Train awards, and a Grammy for Best R&B Performance by a Duo or Group.In the meantime, the Boyz joined MC Hammer on his 1992 Too Legit 2 Quit tour. It was a trip that would forever change the lives of the four young crooners. While performing in Chicago, road manager Khalil Roundtree and his assistant Qadree El-Amin were shot by robbers outside the Guest Quarters Suite Hotel. Qadree recovered from his wounds, but Khalil was killed in the attack. Nate, Shawn, Mike, and Wanya were devastated by the news. Khalil had been like a father to the group. They dropped out of the tour for two weeks to come to terms with Khalil's death. At his funeral, the group sang a tearful version of "It's So Hard to Say Goodbye to Yesterday."After releasing a successful Christmas album in 1993, Boyz II Men returned to the studio to record their follow-up effort. This time they moved their production to California, as their popularity made it increasingly difficult to work in Philadelphia. Shaken by the extreme highs and lows of 1992, Boyz II Men avoided the sophomore slump with an album that reflected their new-found maturity. II hit the charts on September 17, 1994, debuting at #1 on the Billboard Top 200. The first single from the album, "I'll Make Love to You," tied Whitney Houston's record but was eventually dethroned by Brandy's single "I Wanna Be Down." Always humble, Wanya gave Brandy a call to congratulate her. The two would eventually begin dating, sparking rumors of marriage (they later broke up but remain friends). Other chart-topping songs from II followed, including "On Bended Knee," "Thank You" and "Water Runs Dry." II was hailed by critics as one of the best albums of 1993 and earned Boyz II Men two more Grammys (plus one to Babyface for writing "I'll Make Love To You"). In 1995, Boyz II Men finally reclaimed their record with the single "One Sweet Day," a duet with Mariah Carey. The song stayed at #1 for an incredible 16 weeks.In late 1995, the relationship between Motown Records and Boyz II Men began to crumble. Motown had gone behind their backs and released The Remix Collection in an effort to capitalize on II's phenomenal success. Boyz II Men felt betrayed by their parent company and in 1996 they established their own label, Stone Creek Recordings, a division of Sony. Although Stone Creek eventually shut down, it widened the gap between Boyz II Men and Motown.After a minor controversy at the closing ceremonies of the 1996 Summer Olympics (their rendition of the National Anthem was called "too soulful" by the Olympic committee), Boyz II Men began work on their third album of original material, Evolution. Evolution debuted at #1 on October 11, 1997, but quickly slipped from the charts. Critical reaction was mixed, and Motown did little to promote the album. Frustrated with Motown's lack of support, Boyz II Men left the label in 1999 and signed with Universal to release their next album, Nathan Michael Shawn Wanya. The title signified a new beginning for Boyz II Men, one where they would take complete control of their career. Nathan Michael Shawn Wanya was released on September 30, 2000 and debuted at #4. But three weeks later, it had completely vanished from the charts. 2001's Legacy: The Greatest Hits Collection spent only one week on the charts (#89). The era of the Motownphilly sound appeared to be over.In 2002 the Boyz went back to work with old friend Babyface, Jimmy Jam and Terry Lewis in an effort to regain their past glory. Having left Univeral for Arista, Boyz II Men are optimistic about their future. "We are at a point right now where we know we can only go up," Nate told Billboard. Shawn agreed. "The slate is clean, and it feels great."

Aerosmith

Think that Aerosmith had an easy time climbing to the top of the rock 'n' roll mountain? Dream on...In a 30-year career, the Boston-based group has hit the highest highs and the lowest lows -- and lived to tell it all. VH1's Behind The Music: Aerosmith profiles the Rock & Roll Hall of Fame rockers in a special two-hour episode.Behind The Music: Aerosmith features footage from a trove of several thousand hours of original and archived film and video (much of it never seen before), plus exclusive new interviews with Steven Tyler, Joe Perry, Tom Hamilton, Brad Whitford and Joey Kramer, plus actress Liv Tyler and many more. And in this first-ever two-hour BTM episode, complete access on the band's Just Push Play tour in the US and Japan -- with cameras everywhere from backstage, to the hotel suites, to the tour buses and the private planes, and occasionally in the bathroom -- lend a voyeuristic present-day perspective rarely seen.For over 30 years, Aerosmith has been a rock tour de force. Spanning several generations, their appeal is just as strong today as it was during their mammoth initial success in the 1970s. Through their very own brand of raunchy blues swagger, arena rock anthems and gutsy power ballads, the Bad Boys from Boston have become a worldwide phenomenon.But along the way Aerosmith had to survive every rock 'n' roll test imaginable. Years of drug and alcohol addictions, financial woes, fading record sales, sour times with ex-managers, friction with ex-wives, near-death car crashes, on-stage collapse and mental breakdowns are just some of the hurdles they miraculously overcame. But perhaps the biggest obstacle they overcame was each other: Steven Tyler, Joe Perry, Tom Hamilton, Brad Whitford and Joey Kramer have co-existed as "brothers of choice" for the greater part of their lives. And like any family unit, it hasn't always been easy.Aerosmith discuss in bone-chilling detail their struggles with drugs, detail the ego battles and personal disputes among the band members and their wives that led to their nasty breakup in 1979, and speak out bitterly about their former managers and how financial mismanagement and drug binges left them in the poorhouse -- until their massive comeback in the late '80s:Lambasting former manager Tim Collins, Aerosmith relate how he moved them towards life-saving sobriety, only to attempt to take them down once again through power-hungry manipulation.Steven responds angrily to well-publicized rumors that he had a drug relapse in the late '90s.For the first time on television, Steven Tyler and actress Liv Tyler discuss the discovery of their father/daughter relationship after eight years of separation.

Cyndi Lauper

As the MTV darling of the '80s, Cyndi Lauper became an international super-star. Behind the Music traces Cyndi Lauper's life, career, and forever evolving identity. After a tumultuous and lonely childhood in Brooklyn, NY, Cyndi became a teenager searching for her identity, and an insecure girl struggling for acceptance.Years later, she would be accepted by the world! Cyndi went on to become the poster girl of '80s pop culture. Her unusual fashion sense and wacky hairstyles sparked a fashion revolution. Her songs, "Girls Just Want To Have Fun," "Time After Time," "She Bop," and "True Colors" dominated the airwaves. She even made her mark in the world of wrestling - along with the likes of Hulk Hogan, Mr. T and Captain Lou Albano.The pressure of maintaining the same level of success helped lead to the break-up of her long-time relationship with manager and boyfriend, David Wolff. Throughout the '90s, Cyndi sacrificed major commercial success in order to pursue her strong artistic convictions. While her subsequent albums were received well by critics, they were commercial disappointments.Today, Cyndi is a wife and mother of a 5-year-old son. She is back on top of her game with a new EP release, Shine, and opening for Cher on a sold-out national tour.This episode features original interviews with Cyndi, Cher, Little Richard, Cyndi's mother, sister, husband, and former boyfriend/manager, David Wolff.

Matchbox Twenty

They are an increasingly rare commodity: a pop group that actually writes its own songs. With nearly 20 million in album sales, Matchbox Twenty's radio friendly and palatable tunes appeal to just about everyone. The band's melody driven rock songs have been penned primarily by lead singer Rob Thomas, who spent the better part of a decade as a struggling -- and sometimes homeless -- songwriter and musician. Behind The Music traces the band's evolution beginning with Rob's unconventional upbringing in rural South Carolina through his stint in the band Tabitha's Secret to the intial struggles and eventual commercial success of Matchbox Twenty.

Top Gun

Filmed mostly at the Naval Training Center and Miramar Naval Air Station in San Diego, Top Gun was the top grossing movie of 1986. Behind The Music explores the creation and cultural impact of the film, from the early obstacles faced by cast and crew to its high-flying debut at the box office, bringing in $344.8 million worldwide.Story highlights of Behind The Music: Top Gun include:The idea for the movie came from an article in California magazine called "Top Guns" that producer Jerry Bruckheimer had read about a group of characters at fighter pilot school. He and his partner Don Simpson bought the rights to it and eventually hired Chip Proser to do top-to-bottom rewrites of the rough script.Bruckheimer and Simpson had to go the Pentagon to pitch the idea to get the Navy on board. During the meeting, the Navy reps asked them to tell them what the story would be … but there wasn't one yet. So, Simpson just started spinning a yarn off of the top his head … and, the Navy loved it! The eventually script was almost a duplicate of this impromptu tale.Pete Pettigrew, a real life Top Gun instructor and retired Navy admiral, was hired to serve as an advisor to the film. His attempts at keeping the portrayal of the school and its pilots realistic went unheeded for the most part in the producers' attempts at making the movie more exciting.Unbankable since his directorial debut The Hunger flopped, Tony Scott was nevertheless brought on board for Top Gun after Bruckheimer and Simpson watched his commercial reel. It would be the first of several collaborations between the producers and Scott which would eventually establish him as one of Hollywood's premiere action directors.Tom Cruise, recovering from his 1985 disappointment Legend, finally cemented his status as an A-list star with his role of cocky fighter pilot Maverick. Matthew Modine was originally selected to play Maverick but he turned the part down.Val Kilmer did not want to be in the movie, but Paramount exercised a right on their contract with Val for him to do the movie.Ally Sheedy was the original choice for the Kelly McGillis role but turned it down saying in an interview: "Who wants to see Tom Cruise flying around in an airplane?"Art Scholl, a stunt pilot, was killed doing an inverted flat spin for the movie. It is speculated that camera equipment affixed to the plane altered its balance, making recovery from a flat spin (normally difficult in any case) impossible. The film is dedicated to his memory.Anthony Edwards, Michael Ironside, and Rick Rossovich all went on to roles on the TV series E.R.The Top Gun soundtrack includes such hit songs as "Danger Zone" and "Take My Breath Away" and has sold more than seven million copies. The album spent five weeks at #1 on the Billboard charts. Giorgio Moroder, who composed original music for the film, won an Academy Award for Best Song, "Take My Breath Away."

Britney Spears

She came from nowhere to capture America's heart ... and blossomed into a global sensation, becoming the fastest selling female artist of all time while still just a teen. But amazingly, even after three blockbuster albums, a burgeoning movie career, and an ever-increasing role as an advocate for various charities, Britney Spears' astounding journey as an entertainer has only just begun.As Britney embarks on an exciting new stage in her already remarkable career, VH1's landmark series Behind the Music is there to document her record-setting past, chronicle the goings-on of her whirlwind present, and promote her promising future as she prepares to release her fourth album.In keeping with Britney's transformation from teen pop sensation to full-fledged diva, we will show the fans details about the Britney that was and give them an unprecedented look at the Britney that is ... now fully a woman, with a new image, a new outlook, and a new album that will change sonic perceptions about her forever.In addition to interviews with Jamie Lynn Spears (her little sister), Bryan Spears (her older brother), Lynne Spears (her mom), Laura Lynne Covington (her cousin), Larry Rudolph (her manager), Barry Weiss (President of Jive Records), Felicia Culotta (her assistant), JC Chasez (NSYNC), Taryn Manning (Crossroads co-star), Jenny Eliscu (Rolling Stone), Marci Klein (SNL) and Britney herself, and to chronicling her storied rise from small-town girl to mega-selling superstar, we will spend considerable time documenting Britney in the here and now examining everything from video and photo shoots to working with The Matrix on her new release to rehearsing for upcoming performances.

Spice Girls

They are a proud and sassy slew of songsters whose catchy dance-pop and colorful, sexy personalities made them musical superstars. Spice Girls are a British pop sensation who exploded into a worldwide phenomenon. In the summer of 1996, they released their first single "Wannabe" which became the first debut single by an all-female band to enter the charts at number one in England.As they exploded in the UK, every member of Spice Girls was given a specific identity by the British press: Geri Halliwell was called "Ginger Spice," Melanie Janine Brown (Mel B) was nicknamed "Scary Spice," Melanie Jayne Chisolm (Mel C) went by "Sporty Spice," Emma Lee Bunton was called "Baby Spice," and Victoria Addams was called "Posh Spice."Each one of these personas were exploited in the group's press articles and videos which helped send "Wannabe" climbing to the top of the charts in 1996. It remained at number one for seven weeks, and by the end of the year, "Wannabe" was a number one hit in 21 other countries.Spice Girls became media icons in Britain and in early 1997, they focused their attention on America. When they released the hit "Wannabe," they became massive stars - and role models - in the U.S.With more hits including "Say You'll Be There" and "2 Become 1," Spice Girls were a musical force to be reckoned with. Additionally, they appeared in their own feature film Spiceworld. Then, in May 1998, Geri Halliwell made a dramatic exit from the group, she departed and released a solo album, Schizophonic, a year later.Still, Spice Girls prevailed - they scored a number one hit with "Goodbye" and dazzled the media with their spectacular personal lives as well. Scary Spice married dancer Jimmy Gulzar and released a solo single with Missy Elliott called "I Want You Back." Posh Spice married soccer star David Beckham; their relationship has been a source of tabloid fodder ever since. Sporty Spice took over the English charts with her successful solo effort Northern Star, which was released in the U.S. in fall 1999. Baby Spice guested on Tin Tin Out's "What I Am" in 1999, and two years later returned with the catchy "What Took You So Long?" which shot to number one during its first week of release. The following year, the girls headed back into the studio with high-profile producers to record a follow-up to their pop-friendly Spiceworld, and Forever was released in the fall of 2000. But will Spice Girls ever reclaim their throne at the top of the pop charts? VH1's landmark series Behind The Music brings you the story of the girls' rocky past and the uncharted territory that lies ahead.

TLC: The Final Chapter

They went bankrupt. One of them nearly died. Another one burned down a mansion. And that was just the first four years.TLC: The Final Chapter picks up where the first Behind The Music: TLC left off, chronicling the alternately triumphant and tragic second half of the TLC story. Beginning with the release of 1999's multi-platinum Fanmail LP, this one hour documentary follows Lisa "Left Eye" Lopes, Tionne "T-Boz" Watkins and Rozonda "Chilli" Thomas on a five year journey through ego-clashes, backstage blowouts, romance, weddings, births, sickness, breakups, makeups and, ultimately, death.With new interviews from T-Boz and Chilli (as well as those close to the trio), TLC: The Final Chapter uncovers the drama and heartache behind the greatest selling female act in musical history. As with no other group in the annals of Behind the Music, TLC truly merit a sequel. This second installment details:Lisa's nagging solo aspirations and how they threatened the core of the TLC sisterhoodThe infamous "Challenge" letter in Entertainment Weekly in which she dared her groupmates to outsell her solo album with albums of their own.Tionne's marriage to hardcore emcee Mac-10 and her near-death experience following the birth of their first child.Chilli's romance with R&B heartthrob Usher . a boy nearly ten years her junior. Lisa's spiritual cleansing with an herbal guru and, ultimately, her tragic death in a car crash outside his Honduras retreat.TLC: The Final Chapter is a candid look inside America's favorite threesome as they struggle to balance fame, family, platinum highs, and unthinkable lows. New interviews with both associates (producer Dallas Austin, ex-Arista boss LA Reid) as well as the Lopes family, will offer fresh insight on a turbulent five year trip, from 1999's Fanmail to 2002's 3-D (completed after Lisa's death) to their new greatest hits set, a ten year retrospective of TLC hits from "Ain't 2 Proud to Beg" to "Waterfalls" to "No Scrubs."

Guns N' Roses

Guns N' Roses emerged from thicket of the hair metal jungle on Hollywood's Sunset Strip in the mid-80s and single-handedly reinvented rock and roll with righteous riffs and a real and present element of danger. Songs like "Welcome to the Jungle" and "Paradise City" were not merely rebellious anthems; they were autobiographical snapshots of a band that lived and worked on the edge. The band's exploits became as notorious as its music as members dabbled with drugs, booze and other forms of debauchery.Guns' 1987 debut, Appetite for Destruction, struck a raw nerve - enrapturing teens and enraging parents. Thanks to arena-ready tunes like "Jungle" and "Sweet Child O Mine," the album would become one of the most successful debuts ever, selling more than 14 million copies worldwide.Led by vocalist Axl Rose, Guns were a magnet for controversy - be it album covers, song lyrics, or bad behavior. And even as the band was quickly rising up the pop music food chain, internal struggles always threatened to tear the band apart. Original drummer Steven Adler was fired for his losing battle with heroin in 1990. Founding guitarist Izzy Stradlin would leave soon thereafter.In spite of the turmoil, after the 1991 release of Use Your Illusion I and II Guns N' Roses were the biggest, baddest band in the world, with expensive videos and elaborate stage show to match. Guns stayed on the road to support Illusion for two and a half years, tours that were marred by tragedy - riots in St. Louis and Montreal - Axl showing up hours late or not at all. Founding members Slash and Duff McKagen dealt with Axl's unpredictable behavior by drinking the frustration away. Soon after they got off the road in 1993, Guns N' Roses disappeared into the world of rock myth. Band members came and went, with the only constant being the mercurial Axl Rose. A decade later, the world still awaits the follow-up to Illusion.Behind the Music: Guns N' Roses tells the true story of this band of rock and roll outlaws.

George Michael

He ranks beside Prince, Madonna, Springsteen and Jacko in the pantheon of true '80s pop giants. He's sold over 70 millions albums worldwide and his fashion trademark - leather jacket, Ray-Bans, five o'clock shadow - is an image burned in the mind of anyone who lived in the Reagan era. He's Georgios Kyriacos Panayiotou, aka George Michael.As one half of Wham and a solo artist, George wrote and sang song after song after song you know by heart (to name a few: Careless Whisper, Wake Me Up Before You Go Go, I'm Your Man, Everything She Wants, I Want Your Sex, Faith, Father Figure, Freedom and so on). But for every platinum album and jam-packed arena, the singer has known unthinkable struggles, heartache and loss. Some of which you might remember (a little bathroom escapade) but most have been locked in the closet of an intensely private man.From childhood to now, BTM examines the hurdles and hurt on Michael's road to greatness, with never-before-told stories from the man himself and those who know him best (his father Jack, members of Wham, Elton John, Geri Halliwell, managers, etc.).Among those stories covered: George's childhood, wracked by grave insecurity and an oppressive father who did everything he could to keep his only son from chasing his pop dreams. His early struggles with his sexual identity and a one-night rendezvous that changed his life forever. The absolute hugeness of "Faith" and how the image he created would ultimately haunt him. His first true love, with a Brazilian named Anselmo Felappa, who would die of AIDS. The tragic and sudden death of his mother. His infamous Beverly Hills bathroom fiasco and subsequent coming out. His present day life with longtime partner, Kenny Goss. Tune in for an amazingly candid interview George himself calls the definitive conversation of his life.

LL Cool J

He's the first true hip-hop sensation, something like a phenomenon in the rap world. By the age of eighteen, LL Cool J had achieved the rank of platinum performer and was defining a unique, new genre of American music. Amazingly, twenty years and two Grammy's later, LL is still bustin' out ferocious rhymes and has attained a mythical status as a true pioneer of pop music.Born James Todd Smith on January 14th of 1968, the kid from St. Albans, Queens had a rough childhood. At the tender age of four years old, he watched as his mother and grandfather were injured by gunshot wounds inflicted by his own father. His mother would move on but ultimately date another man who for years physically and verbally abused the young boy, unbeknownst to his caring mother. There was only one thing that saved James Todd Smith from possible personal destruction: Rapping.Beginning at age 9, he would stand in front of a mirror and rhyme to himself. By the time he turned eleven he was mixing beats and molding a style that would dominate rap music for two decades. Calling himself LL Cool J, short for "Ladies Love Cool James," LL's career took off in 1984 when he shopped his demo tape around the recording industry. He found believers in a couple of young entrepreneurs named Russell Simmons and Rick Rubin. The pair released LL's "I Need A Beat" as a launching pad for their new label, Def Jam. The record sold 100,000 copies and made LL Cool J an instant celebrity. With the success of the single, LL dropped out of high school to concentrate on music full-time and released his debut album, Radio. The catchy rhymes and innovative style propelled the album up the charts and earned LL his first platinum achievement. James Todd Smith - LL Cool J - was just eighteen years old.By 1990, with gangsta rap firmly in control of the rap scene, LL Cool J smoothly adapted his style with "Mama Said Knock You Out." Backed by a legendary, live acoustic performance on MTV Unplugged, the album peaked at double platinum and officially made the acronym "LL" part of the American subconscious.Since the mid-90's, building on the overwhelming success of his music, LL branched into other pop culture mediums, appearing in over twenty films, a hit television show and playing a presidential inauguration-while still continuing to make music for his fans.After eleven albums and countless hit singles, LL's longevity in the rap game is unprecedented. Most importantly, he's now a father of four beautiful children and has conquered the demons of his past. Behind The Music explains how the man has cemented his place in the history of American music.

New Edition

They were the original boy band. Five friends from Boston whose undeniable talent lifted them out of the projects and into the hearts of countless teenage girls. But while New Edition was paving the way for some of the biggest bands of the past twenty years, they were plagued by bad business deals, internal battles, and a frustrating struggle for respect.In the late 1970s, Roxbury was the most impoverished and crime-ridden district in Boston. And in the middle of it all sat the Orchard Park Housing Projects. It was there that four friends -- Michael Bivins, Bobby Brown, Ricky Bell and Ralph Tresvant -- began singing and dancing together as a way to escape the turmoil that surrounded them. They called themselves New Edition and, after gaining some local notoriety, they attracted the attention of Maurice Starr, a local record producer who was looking for the next Jackson Five. The boys added a fifth member, Ronnie Devoe, and with Starr's guidance, New Edition recorded and released their first single, a perfect pop confection called "Candy Girl." The single and subsequent album exploded, selling hundreds of thousands of copies, sending the boys on a seemingly endless tour around the country. Yet, for all of their hard work, the boys came home to Roxbury still broke and living in the projects.Determined to reach greater heights of success, New Edition split with Maurice Starr in 1984 and signed with MCA. They released the top ten hits "Cool It Now" and "Mr. Telephone Man" and toured the world, only to discover that they had once again signed to a record deal that had left them all in debt.Meanwhile, other problems were brewing. Lead singer Ralph Tresvant had emerged as the fans' favorite member, and the others, particularly Bobby Brown, became jealous and were eager to step out of the background and into the spotlight. With tensions rising, Bobby Brown left New Edition, leaving fans to wonder what the future held.After a brief stint as a four piece, New Edition added new member Johnny Gill, hoping to attract a new, more mature audience. But once again internal clashes threatened the band's future as Ralph and Johnny squared off. Their differences settled, the band released their most successful album to date, Heart Break, only to be unexpectedly overshadowed by the multi-platinum juggernaut that was Bobby Brown's Don't Be Cruel, one of the most successful R&B albums of all time.In the early 90s, the band splintered into a series of side projects that brought them their greatest success. Following Bobby's lead, Johnny and Ralph released solo albums, and Ricky, Mike and Ronnie formed Bell Biv Devoe. Divided, the members of New Edition put an unprecedented stranglehold on the pop chats, racking up a string of top ten hits and multi-platinum sales.As their solo success began to fade, all six members of New Edition reunited and released the album Home Again, and instant number one album. But the subsequent tour was less successful. Bogged down by bigger egos, and bigger battles, the band was nearly torn apart on a worldwide tour that Johnny Gill described simply as "Hell." Meanwhile, Bobby Brown had begun what would turn out to be a decade-long downward spiral of drug and alcohol addiction and run-ins with the law.In 2002, New Edition looked to revive their careers by signing with P. Diddy's Bad Boy label and in November of 2004 released One Love. Throughout a career that has spanned three decades, New Edition pioneered a style of music that is still strong today and have achieved tremendous success both as a group and in side projects. But for all they have accomplished, the members of this pop dynasty wonder if they can ever truly achieve the respect and notoriety they deserve. This is Behind the Music: New Edition.

Backstreet Boys

The Backstreet Boys are by far one of the most famous boy bands in music history. They've sold over sixty million albums worldwide and have left millions of screaming girls love sick along the way. These five heartthrobs have managed to stay together for over eleven years but have had to overcome health scares, drug addiction, and several tragic deaths along the way. If you thought being a pop star was easy ... had better guess again.The boys back-story is as unusual as their music journey. In 1978 A.J. McClean was born in West Florida but by age two was abandoned by his father after his parents divorced. By age 8 A.J. fled to the stage performing in local talent shows and mastering the art of puppetry. It was on stage that he met 11 year old Howie Dorough. The two toured the Orlando theme park circuit for several years trying to make it big. Nicknamed the second Hollywood, Orlando had became a breeding ground for young talent and Nick Carter and his family moved to the Disney crazed environment to join in the struggle.In July 1992, with no musical background to speak of Transcontinental Airlines owner Lou Pearlman put an ad in the entertainment circular Blue Note looking for five talented boys to form a new boy band. He was looking for a New Kids on the Block look with a Boys II Men sound. A.J., Howie and Nick auditioned for Lou and were hired. The group was then rounded out by Kentucky native Kevin Richardson and his cousin Brian Littrell.But the US wasn't ready for their clean--cut sounds. In 1994 Lou shipped the boys to a pop friendly place called Europe and it was there that they became an international phenomenon. It would take three long years before The Backstreet Boys would be accepted in the United States as serious pop band. In 1997 "Quit Playin Games With My Heart" was finally played on MTV and the fan following and pressures began to grow at an enormous rate. The Backstreet Buzz had begun to grow and now there was no continent left to conquer.By March '98, the Boys had been touring for over six years straight and had sacrificed sleep, personal health and normal childhood for their fans and demanding press schedules. They were exhausted, and Brian's health suffered the most. In March 1998 he was given news that the congenital heart disease he had since birth had grown dramatically worse due to the strain of touring. Doctors advised three surgeries before Brian finally took a break from performing to undergo the operation. Meanwhile the stress of touring pushed A.J. into full-fledged cocaine and Jack Daniels dependence and after watching his grandmother pass away from cancer A.J. lost control completely. After threatening to quit he finally sought out rehab instead and his patient bandmates watched as twenty-six year old A.J. was finally getting control over his life.The exhausting tours, health problems and out of control addictions had soiled the Backstreet Boys' spirits as a group and after their last tour in September 2001, they decided it was time to take a break from each other.In their four year hiatus, Brian Littrell became a father, Kevin found the Broadway stage, Nick sought out a brief solo career and Howie has kept busy as a real estate mogul. A.J. continued battling his addictions and cleaning up his life.In 2002 the Backstreet Boys reunited again and started working on their new album. Edgier, more mature and honest, BSB hope Never Gone can recapture the same success they had years before. They are more determined to remain a family and stick together no matter where the road takes them. This is not your typical boy band ... but this is their story.

Kid Rock

He's a rapper, a rocker and a country charter, a stone cold pimp with a deep love for music. By the turn of the 20th century, Kid Rock was one of America's most well known personalities and best-selling musicians, commanding admiration from his peers and bringing the funk back to Motown. But he faced a titanic struggle in a decade long quest for respect.Born Bob Ritchie on January 17th, 1971, he was the third of four children in an upper class family in Romeo, Michigan. By the time Bob was four though, the cozy, country atmosphere of his youth was shattered forever. On a wintry Michigan day in 1975, his brother Billy lost a leg in a tractor accident, changing the family dynamic forever. Forgotten by parents who now had to care for a crippled son, Bob turned to music and immersed himself in a sea of beats and rhymes by early rap pioneers. At just 15, the white kid with the six inch flat top was a polished DJ, performing at basement parties in the neighboring black community of Mt. Clemens. Thanks to his skills, people began to gasp in amazement: "Look at that kid rockin' the turntables!" Kid Rock was thus born.Despite his parents' disapproval, Bob signed a deal with Jive Records in the summer of '89 and took off for New York with dreams of hip hop stardom. Unfortunately his first album, Grits Sandwiches for Breakfast, was released during the fateful odyssey of Vanilla Ice and Jive subsequently dropped Kid Rock from its artist roster. Re-signed the very next year by a small imprint called Continuum, the rapper released his second album but the label soon folded and Rock was once again relegated to obscurity in his hometown of Detroit. Undeterred, he polished his act in the mid-90's, implementing more instrumentation, signing up a pint-sized hype man named Joe C and taking advantage of a new form of music called rap-rock. With a fresh sound and a new look, Kid Rock was signed by Atlantic in the summer of '97 and released his fourth album, Devil Without a Cause. Riding the rap-rock craze and with a huge boost from MTV, Devil shot up the charts and sold ten million albums by years end; Kid Rock was finally a musical icon.Taking advantage of his newfound popularity, Kid Rock began dating babes from porn stars to pop stars and even proposed to one of Hollywood's hottest women, Pamela Anderson. Despite the amazing ride, 2000 marked a sad year for Rock. With barely any warning, his three foot nine inch sidekick and best friend Joe C passed away due to complications from Celiac disease. Gathering himself and his band, Rock rocked out another album in November of 2001, Cocky, and went four times platinum thanks to a country duet with Sheryl Crow. Now a rap, rock and country icon, Kid Rock has jammed with legends such as Hank Williams, Jr. and Stevie Wonder and has himself become a musical marvel. For a man who fought his way through years of adversity, his is a story of sheer inspiration.

Ratt

Ratt grabbed a decade of decadence by the tail, but their legendary excess came back to bite them -- it cost them their career, and, in the case of guitarist Robbin Crosby, his life. This special edition of Behind the Music contains exclusive behind the scenes footage of the band, as well as an never before seen interview with Robbin Crosby, conducted three years before his death.

Pantera

In the early 1990s, when hair metal was being sheered from the charts by grunge and earnest hard-rockers like Guns N Roses, Pantera, righteously flew the hard-edged heavy metal flag, almost single-handedly saving the genre from extinction.Formed in 1981 by brothers "Dimebag" Darrell Abbott and Vinnie Paul Abbott while still in high school, Pantera quickly developed a rabid following as hard-drinking, hard rockers in the Southwest triangle of Oklahoma, Texas and Louisiana while issuing four independent albums throughout the `80s.National success would elude them, however, until vocalist Phil Anselmo joined the party in 1988. Signed to Atlantic in 1990, Pantera's major label debut Cowboys From Hell, put the thrashy petal to the metal, earning guitarist Dimebag Darrell recognition as one of heavy rock's true innovators.On the road, Pantera's traveling show was legendary for its debauchery. Vinnie Paul and Dimebag were known to imbibe a cocktail or ten before, during and after gigs. By the mid-90s, vocalist Phil Anselmo developed a nasty heroin habit. He overdosed in 1996 after a Pantera gig in Dallas. The singer hid his drug use from the band, and became increasingly estranged from his bandmates, spending more time on side projects like Down and Superjoint Ritual.Pantera formally disbanded in 2003, though they hadn't recorded together since 2000's "Reinventing the Steel," a platinum seller that culminated with another Grammy nomination. Then, on December 8, 2004, the ultimate rock and roll tragedy struck. Shortly after his new band Damageplan hit the stage at a Columbus, Ohio club, Dimebag Darrell was murdered, shot three times at point blank range by former Marine and Pantera fan Nathan Gale. Behind the Music: Pantera uncovers the true story of this resilient, hard rocking band.

Nick Lachey

A behind the scenes look at Nick Lachey that no one has ever seen before covering his entire life story from beginning to end in an exclusive sit down interview.

New Kids on the Block

In 1988, when the New Kids On The Block's second album "Hangin' Tough" was released, there were very few acts that equaled the success of The Beatles or Michael Jackson. But overnight, "Hangin' Tough" sales catapulted the five young teens into superstardom. With each airplay the "New Kids" sold more merchandise and concert tickets than virtually any other musical act. They became a money-making machine. Their success set a new standard for many, many imitators to follow.Through the millions of screaming girls, tours around the world, homesick nights, private jets, psychotic groupies, rumors and deceptions, they had developed a bond like soldiers in a foxhole.However, the whirlwind of exploitation soon surrounded the New Kids. Combined with the changing music climate and the ever-escalating pressures of being international superstars, the group was pushed to an unexpected breakup.But what if they could do it all over again? What if they're given the opportunity to do it their own way -- unlike before? Is that brotherhood bond still strong enough? Do they still have what it takes?VH1, in association with Allentown productions, will trace the history of New Kids On The Block while also documenting their inspired 2008 reunion. Thru rare archival images and modern day verite footage, intercut with interviews from all five band members, their enterprising producer, and the people closest to them throughout their career, this hour long documentary will take viewers on a wild ride "behind the music." This isn't just another reunion show. It's about five "brothers" whose experience was unmatched by anyone else in history.

Lil Wayne

By the time he was 11 years old, Dwayne Michael Carter Jr., aka Lil Wayne, had lost his virginity, dealt drugs, snorted cocaine and nearly shot himself to death after accidentally pulling the trigger on a gun he found in his mother's bedroom. That was life in the dangerous, poverty stricken neighborhood on New Orleans 17th ward, where Lil Wayne grew up. A musical prodigy, hip hop was Wayne's ticket to a better life. As a nine year old, he began recording rhymes with his surrogate family and mentors, Baby and Slim Williams, who owned the fledging label, Cash Money Records. Together, they shared in Wayne's success, first as a teenage sensation with the Hot Boys, then as a solo artist. But Wayne's path to stardom was littered with personal challenges. The violence of New Orleans struck again as his stepfather was gunned down when Wayne was just 14. To support his mother he dropped out of high school and put everything he had into jumpstarting his music career. A year later, at 15, Wayne became a father and now had a family to support. Then, just as his solo career was taking flight, his hometown was decimated by Hurricane Katrina, a tragedy that profoundly affected Wayne. Rumors of an addiction to prescription cough syrup and an arrest in New York City for gun possession only fueled the controversy surrounding the outlaw rapper. Regarded as a renegade, Wayne then released a prolific and game changing record, Tha Carter III. Almost instantly, Lil Wayne rocketed to superstardom and became the pop icon of 2008. The self proclaimed "greatest rapper alive" received the ultimate validation when Wayne walked away with four Grammy Awards, completing a remarkable journey for the 27 year old.

Pink

Scarred by her parents divorce, Pink (who grew up Alecia Moore) was a troubled, angst-ridden teenager who rebelled against authority, experimented with drugs and often ran away from home. Music was her one salvation, and after toiling underage in the rough and dangerous Philadelphia club scene, she caught her first break. Joining the all female R-n-B group Choice, Pink soon broke out on her own and became a bonafied pop star. But she was hardly satisfied. Determined not to be boxed in and stereotyped, she went against the wishes of her record label, collaborated with childhood idol Linda Perry, and delivered Misundastood, a defining record that started her evolution as a thoughtful and expressive songwriter. She also found love with motocross star Carey Hart and their turbulent on again / off again relationship became the fuel for the most emotional and cathartic songwriting of her career. Now 30 years old, Pink has come to grips with the demons that haunted her youth, repaired the relationships that damaged her past and is primed to continue breaking new ground as a songwriter.

Bobby Brown

Growing up in the tough, poverty stricken projects of Roxbury, MA, Bobby Brown was a bad boy from the start. He experimented with drugs and idolized the gang leaders who ruled the neighborhood. He was also enormously talented. A naturally gifted singer and dancer, he became a child superstar with New Edition and lived the good life, travelling the world and enjoying the spoils of success. But Bobby quickly grew tired of New Edition's squeaky clean image and began to rebel. He wanted a tougher image, more control, and to be the undisputed lead singer. Tensions soon boiled over and Bobby was kicked out of the group. This hardly slowed him down. He thrived as a solo artist and behind the smash single, "My Prerogative," took his success to new heights. Bobby lived life fast, spending his money on women and a growing cocaine habit. And then he met Whitney Houston. When the Bad Boy of R-n-B married America's Pop Princess, it became instant headlines. Bobby soon retreated from the spotlight, deferring to his wife's career, and found himself mired in an increasingly nasty drug habit, feeling "alone." His well documented and turbulent relationship with Whitney quickly deteriorated and when they divorced, Bobby was left with nothing. His life continued to spiral out of control; the low point coming when video vixen Karrine Stephans filmed him passed out on her couch and released the clip on the internet. Humiliated, Bobby slowly began to pickup the pieces, got clean and sober, and resurrected himself with a stirring performance on the CMT reality series, "Gone Country." Inspired to be on stage again, Bobby is now back together with former New Edition members Ralph Tresvant and Johnny Gil in a group they call Heads of State. Bobby also has a new romantic interest, welcomed a baby boy into the world in 2009 and, perhaps most importantly, is at peace with himself.

Bret Michaels

Bret Michaels and his band of brothers left home in Pennsylvania with a rock-n-roll dream and a desire to taste the good life on L.A's notorious Sunset Strip. It was the 80's, hair metal was thriving and Poison soon exploded onto the scene. Living fast and partying hard, Bret took decadence to a new level. Drugs, booze, women and more women -- anything and everything happened. A diabetic, Bret's self indulgence took its toll, but not even collapsing on stage could slow him down. The lifestyle also cost Bret a valued romantic relationship (he turned his heartbreak into the hit power ballad "Every Rose Has It's Thorn") and a trusted friendship, as he and bandmate CC Deville came to legendary blows. One of the biggest groups of their time, Poison soon crashed and burned. Bret then turned to the bottle and, driving under the influence, nearly lost his life after a brutal crash. This served as a wake up call and Bret cleaned himself up, starting a successful solo career and even dabbling in film production, writing and starring in 1997's "A Letter From Death Row." Making amends with a now sober CC Deville, Bret triumphantly reunited with Poison but the best was yet to come. In 2007, he starred in his own reality show, VH1's "Rock of Love." Over the course of three plus seasons, Bret showed fans a different side of him and once again skyrocketed into a mainstream star, completing a long and turbulent road living in and out of the spotlight.

T.I.

T.I, aka Clifford Harris Jr, grew up on the tough streets of Atlanta's Bankhead neighborhood, an area filled with crime, violence and drugs. By the time he was 18, he was a high school dropout who was behind bars for dealing crack.Stuck in a cell, he channeled his frustration and sadness into rhymes, talking about "life in the trap." Paroled, he quickly turned those rhymes into a rap career and inked a deal with LaFace Records. But after his first album flopped, he was dumped from the label and was back to square one. This time, T.I took to the streets with his own independent mix tapes and generated enough buzz to get a second chance. Signing a new deal with Atlantic Records, he broke thru with the successful 2003 release "Trap Muzik." But once again, just as T.I began to make progress, he ended up on the wrong side of the law. Busted for gun possession, he spent another six months in jail. Upon his release, his career took off and by 2006, T.I was on top of the world. Then tragedy would rock his world forever. When a bar room brawl escalated into a shoot out, T.I watched his close friend, Philant Johnson, die. Riddled with guilt, T.I went into a tailspin and suddenly his life as a celebrity was filled with paranoia and threats against his life. To protect himself, he began collecting a vast array of weapons. In 2007, while attempting to buy another firearm, T.I was set up in a sting operation and busted by federal agents. Facing 30 years in prison, T.I settled on a unique deal: one year behind bars and 1500 hours of community service. Using his charismatic personality, T.I has thrived in his role of mentor, reaching out to troubled youth and preaching against the very mistakes he once made. T.I is admittedly a reformed man, and while he says he will never get over the death of his friend, he is at peace with past, is currently serving his prison sentence and looks forward to working for a "higher cause."

50 Cent

Curtis Jackson III, aka 50 Cent, grew up on the violent and drug infested streets of Jamaica, Queens. His mother was murdered when he was 8, and by the time he was a teenager, he was following in her footsteps, dealing crack to make ends meet. Several arrests led to hard time in a "shock incarceration" boot camp. Headed down the wrong road, 50 Cent gave up the hustle and chased a new dream: to become a hip hop star. But his road to superstardom wouldn't be easy. With gritty street rhymes, 50 attacked the industry and his bad boy reputation grew as fast as his list of enemies. A public feud with fellow Queens' rapper Ja Rule led to a brawl and 50 got stabbed. Then, in May 2000, nine bullets nearly ended 50 Cent's life. Facing his moment of truth, 50 persevered thru intense physical pain, emotional self doubt and came back to the game even stronger. Teaming up with Dr Dre and Eminem, his first two albums, Get Rich or Die Trying and The Massacre, were hugely successful. 50 Cent parlayed his street hustle instincts into an empire, forming the G Unit business enterprise and inking a lucrative deal with Vitamin Water that reportedly earned him over 100 million dollars. Always a target, 50's street cred was attacked as he engaged in feuds with everyone from Fat Joe to his protégé, The Game. The beefs only fuel 50's drive. Older and wiser, he hasn't lost the edge he honed on the streets of New York as he continues his relentless quest for success.

DMX

Born Earl Simmons and raised in the notorious School Street Projects of Yonkers, NY, multi platinum rapper DMX was drawn to life on the streets. This episode of Behind the Music will trace DMX's journey from his childhood home of violent beatings and his experience with the juvenile justice system to becoming the voice of the streets. As a rapper, he battled his way to the top, becoming the first hip hop artist to have 5 consecutive records debut at Number 1 and crossing over into a lucrative movie career.But DMX's life long demons have yet to be quelled and through out his entire career, run-ins with the law have been the norm. For the first time, DMX comes clean about his criminal record, including a shooting he was a part of that the police never solved, as well as his infamous arrest at JFK Airport for impersonating an FBI agent. The artist also reveals his struggle with his 25 year-long addiction to crack cocaine. We'll see never before aired footage of DMX's earliest battles and his life in Yonkers.Candid interviews with his family, his wife as well as hip hop luminaries Irv Gotti, Lyor Cohen, Swizz Beatz and Eve contribute personal stories to this in depth profile of a troubled and incredibly gifted artist.

Christina Aguilera

Surviving an abusive childhood and struggling against a record label trying to control her image, Christina Aguilera's road to superstardom was not an easy one.

Eve

Behind the Music: Eve tracks the rocky rise to fame of one of rap's most successful female artists. A journey plagued by bouts of depression, excessive drinking, a stint at a strip club, and painful reminders of her past.>> Eve talks openly for the first about her struggle with depression and her attempts to re-connect with her father, who left when she was a child and who she hasn't seen in many years.>> She also discusses the attempts of others to dredge up her past for profit, with photos of her stripping days and a sex tape of her and former boyfriend Stevie J.

Courtney Love

Courtney Love is one of the most controversial, reviled and riveting rock stars in the world and during this episode, she tells the epic story of the rock star, actress and mother.

Jennifer Hudson

Behind The Music traces Jennifer Hudson's humble beginnings of growing up on the south side of Chicago to her early elimination from "American Idol". Interviews include Randy Jackson, Jamie Foxx, and many others.

Jennifer Lopez

Perhaps no other entertainer in the last two decades has dominated the media landscape more than the Bronx, New York bombshell, Jennifer Lopez. Better known to her fans as JLO, she is an undeniably charismatic dancer--actor-singer who personifies the American dream.This Behind the Music tells the story of a Puerto Rican girl from the Bronx who made it big. Jennifer was a "girl from the block" who literally danced her way onto the national stage as a Flygirl on "In Living Color." She battled with the other "Flygirls" and eventually left the show to pursue acting. As an actor, she had to overcome "sassy Latina" stereotyping... cruising through a slate of forgettable TV appearances, before landing the coveted role of slain Tejano singer Selena. Jennifer's brilliant portrayal shifted her career into overdrive and put her on the road to superstardom.Not content with a successful acting career, Jennifer fulfilled her childhood dream of being a recoding artist and released her debut album "On the 6", which shot to #1. But fame came with drama and controversy. She began dating rap impresario Sean Combs, but left him after dodging bullets in a nightclub shooting. She married dancer Chris Judd, but then divorced him and fell in love with Hollywood golden boy Ben Affleck. Their romance played out on the cover of tabloid magazines. The attention caused stress on their relationship and ended with them calling off their wedding at the last minute. Eventually, Jennifer found her Prince Charming in Latin superstar Marc Anthony. They were married and one year later Jennifer gave birth to twins, filling an emotional void in her life. Now at 40, Jennifer says she has found a way to have it all, after living through a lifetime of hard lessons.In addition to Jennifer Lopez, this Behind The Music includes interview with Marc Anthony, Sean Combs, Keenan Ivory Wayans, Tommy Mottola, Kevin Smith (Dir.), Gregory Nava (Dir.), and others.

Usher

From a small town choirboy who was discovered at a local talent show to one of the biggest selling R&B artists of all time, Usher is a triple threat entertainer starring in film, TV and Broadway.

Fantasia

In this episode of Behind the Music, Fantasia speaks for the first time - in an exclusive interview -- about her harrowing pill overdose and suicide attempt; and her relationship with a married man that triggered a national scandal. But Fantasia's emotional breakdown was years in the making.Fantasia grew up in rural High Point, North Carolina and was a singing sensation with her family group, which performed locally in the south. But despite her talent, she was a target of abuse in school--for her big lips and dark skin. Fantasia suffered from low self-esteem and dressed provocatively in high school to gain attention. She would be scarred for life when she was raped, at age 14, by a fellow classmate. After dropping out of school, she disappeared down a self-destructive path, became pregnant at 17, and the victim of domestic abuse.A single teenage mother who couldn't find a job, Fantasia was running out of options --until she turned back to music.In 2004, after watching an episode on TV, Fantasia decided to take a shot at American Idol. After arriving to the auditions late (and finding the doors locked), she was the last one to perform after a kind security guard discreetly helped her into an Atlanta stadium. She would go on to impress all of America and win the title, outshining such notable singers as Latoya London and Jennifer Hudson. Her first album was a huge hit and was nominated for four Grammys. She had continued professional success starring on Broadway in The Color Purple and in her own reality show, Fantasia For Real.But Fantasia has endured numerous struggles away from the microphone, including a lawsuit from her father, a scare with cancer, near bankruptcy, and the financial stress of supporting a large family. Her most recent headlines pushed her over the edge -- and nearly cost Fantasia her life. Now, she discusses her tumultuous journey in riveting detail. Just 26 years old, Fantasia has been to hell and back, but thru it all, she's found an inner strength to help overcome even the most daunting of obstacles.

Missy Elliott

Behind the Music: Missy Elliott tracks the rocky road to stardom of one of hip hop's most pioneering, successful female hip hop artists. Born in Virginia, Missy Elliott's childhood was plagued by poverty, horrific domestic abuse between her father and mother, and sexual abuse at the age of eight. Hear candid stories about how Missy used these hardships for motivation and eventually came to terms with her past, even reaching out to her father for the first time since childhood. Also learn how Missy gained a new outlook after the tragic death of close friend Aaliyah and almost losing her own life to a health crisis.Interviews with family, friends, industry executives, and music luminaries including Timbaland, Ciara, and Mary J. Blige contribute personal stories to this in-depth profile of a truly groundbreaking and gifted artist.VH1 has re-imagined "Behind The Music" to now focus on some of the top current artists of today who have had a major impact or contribution to the music scene from rock to hip-hop to pop. Expanding on the storytelling legacy that has earned the series five Emmy nominations, each episode will include verite footage of the artists at work today, connecting the past with the present, the music with the life.

Nelly

Behind the Music: Nelly will trace the artist's epic journey from St. Louis hoodlum to rap superstar. Born to parents who were unable to care for him, Nelly spent his early years bouncing from home to home, sleeping on couches and changing schools with alarming regularity. This lack of supervision quickly led to a life of crime. Before he was old enough to have a driver's license he had already been arrested for stealing cars. Later, he joined a gang, shot a man, and sold drugs while his infant daughter slept in the back seat.What eventually saved him was his love of music. He joined a group called the St. Lunatics and finally found the family he'd been lacking his whole life. But loyalty to that family would be tested when record labels came calling, saying, "We want you--not them."With his group's blessing, Nelly signed to Universal and released "Country Grammer." The album sold nearly 10 million copies and forever changed the face of hip hop. But since then, life has hardly been easy for Nelly. From album flops and controversial videos to his best friend's incarceration and his sister's tragic death from leukemia, Nelly has battled plenty of demons. "Yeah I've had my fair share of tragedies," says Nelly, "but I also feel like karma's a bitch and it's payback for all the dumb s*** I did, all the people's lives that I helped ruin."In this Behind the Music, Nelly tells stories he's never told before publicly and for the first time addresses his relationship with Ashanti, who is also interviewed. Hear the tragic and triumphant tale of his life through in-depth interviews with close friends, family, and the person who knows it best of all--Nelly himself.VH1 has re-imagined "Behind The Music" to now focus on top current artists who have had a major impact on the music scene from rock to hip hop to pop. Expanding on the storytelling legacy that has earned the series five Emmy nominations, each episode will include verite footage of the artists at work today, connecting the past with the present, the music with the life.

Ice Cube

Follow the three-decade-long career of legendary rapper Ice Cube from his journey as a founding member of the notorious rap group NWA to a blockbuster movie star.

Miranda Lambert

Twenty-seven year-old, Grammy Award-winning Miranda Lambert fell in love with music at a young age and was determined to one day be a part of the country music world, keeping her tough Texan attitude as she rose to the top.

Mary J. Blige

Take a look inside the life and outstanding career of Mary J. Blige, the reigning Queen of R&B. Watch as VH1 captures the story of how faith, courage and a never-ending search for love and contentment helped one of the world's most talented musicians survive a tumultuous past.

Enrique Iglesias

Enrique Iglesias is the son of a legendary musical family and one of few artists who can legitimately be called a "global sensation." Beginning his career by singing Spanish love songs, Enrique soon conquered the Latin music market and was a breakout star leading the charge of the Latin music explosion into the mainstream pop market in 1999. With more than 58 million records sold worldwide, he's already outlasted many of the artists that followed in his wake and continues to sell out concerts across five continents and top the charts all over the world. In this "Behind The Music," the notoriously private singer will discuss how he got to be the man he is today, what the people in his life mean to him and reveal his inner-most thoughts on rumors and issues that have plagued his career, as well as his ten-year-relationship with tennis superstar Anna Kournikova. Starting out with a $48 million recording contract, Enrique has experienced both highs and lows in his career but now finds himself at the top of his game. Viewers will watch as Enrique Iglesias, a man who has successfully crossed over to both Latin and English music for over a decade and whose 2001 song "Hero" helped a nation through one of the most horrific times in its history, finally feels the success and joy that his life has to offer. In this episode viewers will hear from childhood friend Andres Restrepo, musical artist Pitbull, President and CEO Universal Republic Records Monte Lipman and Enrique himself.

Adam Lambert

Glam-rock powerhouse, Adam Lambert has taken pop music by storm with his handsome looks, electrifying stage theatrics and jaw-dropping vocal acrobatics. In this episode of "Behind the Music" Adam Lambert opens up to VH1 about the challenges he faced during his childhood including realizing he was gay in 6th grade. After finally coping with his identity, Adam freed himself at the age of 18, coming out to his family and moving to Hollywood, CA to pursue his dream of being an entertainer. Struggling to make ends meet, Lambert received his first big break when he landed a part in the European tour of "Hair" at age 19. The excitement of his first role brought out Adam's wild side as he began to experiment with sex, drugs and rock n'roll. For the next eight years Adam was continually cast in various stage productions including "Wicked." At age 27 and without a record deal, Adam had a realization during a psychedelic experience at the Burning Man festival that if he wanted fame he would have to take control and make it happen. In turn, Adam decided to audition for the iconic TV show, "American Idol." Making the top 13, Adam was poised to go far in the competition until scandalous photos of him dressed in drag and kissing another man leaked on the Internet. Adam remained tight-lipped about the photos to the press, determined to keep the focus on his talent. As he advanced to the final round of the competition, the media began to debate whether America would elect a gay Idol. Placing second, Adam quickly landed a record deal with RCA and 19 Recordings, taking the opportunity to come out about his sexuality in an interview with Rolling Stone magazine. However, Adam wasn't done shocking the world, and during his debut television performance at the "American Music Awards" he stunned audiences by kissing his male bassist onstage. Following a huge backlash from viewers, Adam released his debut album "For Your Entertainment," which skyrocketed to #3 on the Billboard chart in its first week. Viewers of this episode of "Behind the Music" will see never-before-seen home video footage, interviews with family, friends, industry experts and musical luminaries including Barry Weiss and "American Idol" Season 8 winner Kris Allen. With constant criticism about being too bold, too offensive and too gay, Adam Lambert comes clean to VH1 about who he really is and the obstacles he has overcome to get where he is today.

Ricky Martin

Nobody's got female fans' hearts fluttering more than Ricky Martin with his sexy dance moves and sultry voice. As one of the most successful crossover singers in history, Ricky sold upwards of 60 million albums with global chart toppers like "Living La Vida Loca," "She Bangs" and "La Copa de la Vida." In this "Behind the Music," Ricky Martin recounts his career from his early days with the Latin pop group Menudo through his days as a soap opera star and finally to his career as a music phenomenon. Viewers will watch as Ricky opens up to "Behind the Music" for the second time, including discussing his decision to come out a gay man, a topic he first revealed in his 2010 autobiography "Me." Finally, Ricky reflects on his 20-year career and how he balances his life as a father of twin boys and as an international performer.

Pitbull

It's only through struggle that resilience arises and for Armando Christian Perez, better known to the world as Pitbull, the past ten years have seen the charismatic Cuban-American rapper evolve from an embattled upstart to become one of the most entertaining acts in all of pop music. Growing up in the gang-infested neighborhoods of Miami, Florida, Pitbull saw hip hop as a way out of the streets and into a better life. With his lighter complexion and "Spanglish" rhymes, he made an unlikely battle rapper, but his quick tongue and talent for wordplay earned him his first record contract at 20 years old. He spent the next several years honing his craft and transforming himself into an international superstar whose rapid-fire rhymes, billion-dollar beats and infectious hooks continue to take the world by storm.By the time his sixth studio album Planet Pit was released this past year, Pitbull had transformed into a platinum-selling global sensation, whose knockout smash of the summer "Give Me Everything" climbed to the top of the Billboard Hot 100 and Pop charts and was also a top ten hit in 15 countries. In this installment of "Behind the Music," Pitbull opens up about his family struggles and how reconnecting with his dad as an adult filled a void in his life. With interviews with Lil' Jon, rap legend Luther Campbell of 2 Live Crew, and hip hop mogul Irv Gotti, along with Pitbull's family and inner circle, "Behind the Music" follows Pitbull's extraordinary journey from the negative to the positive, topping charts and touching lives all around the world.

Game

"Behind The Music: Game" tracks the unlikely rise of a young gangbanger from Compton into the most successful west coast rapper since N.W.A. and Snoop Dogg. Born into a life of drugs and hustling, by the age of seven he was in a foster home. By high school, he was a full-time gang member and drug dealer. After being shot five times and left for dead, Game dedicated himself to becoming a rapper and against all odds, rose to the top of the genre, putting west coast gangsta rap back on the map. Despite numerous beefs, battles with depression and multiple arrests, Game has managed to stay on top with four consecutive #1 hit albums. Featuring candid, no holds barred interviews with Game, his family and close friends, Behind the Music: Game is a riveting portrait of one of hip-hop's most misunderstood artists.

T-Pain

"Behind the Music: T-Pain" explores the rise of a shy kid from Tallahassee, Florida to the heights of the music industry. T-Pain was born Faheem Najm into a stable, middle class family that supported his natural curiosity and talent in music at a very young age. An outsider in school, T-Pain spent his childhood locked in his makeshift bedroom "studio," producing his own music, eventually dropping out of the 8th grade to pursue his dreams full-time. As a teenager, he found local success with a group called the Nappy Headz. Frustrated by the lack of opportunities in Tallahassee, the falling apart of his family and a tense relationship with his father, T-Pain ran away from home and signed with Akon's fledgling label, Konvict Records. Finally on the national scene, his use of auto-tune created a signature sound and he quickly became one of the most sought-after producers, working with everyone from Lil Wayne, Kanye West and Britney Spears. A multi-platinum selling artist in his own right with 2005's Rappa Ternt Sanga, 2007's Epiphany, 2008's Thr33 Ringz and his most recent release rEVOLVEr , T-Pain has produced and been featured on over 45 top ten songs and 16 No. 1′s.Those participating in the special include: T-Pain, his family including wife Amber Najm, his parents and brother, Eric "DoeBoy" Youman, Akon and BU, Akon's brother and the person who gave T-Pain his first big break with a label and Michael Blumstein, Dave Abrams and Rocco Valdez from Chase Entertainment.

Aaliyah

More than ten years after the tragic death of Aaliyah, Behind The Music revisits the original 2001 episode that documented the career and untimely passing of the young talent considered the Princess of R&B. We'll look back into Aaliyah's impressive career - from her meteoric rise to her shocking end. Along with tributes from her family and peers, we include fresh updates - featuring new interviews with close friend Missy Elliott and esteemed hip hop journalist, Nelson George.

Akon

In "Behind The Music: Akon," VH1 traces the artist's early beginnings in Senegal, Africa, through his struggles forging an identify in America and his criminal past as a car thief, landing him in prison. While there he ultimately found redemption by turning to music. Under heavy media scrutiny after his commercial success, Akon was forced to defend his heritage in the wake of several controversial onstage incidents. BTM catches up with Akon for a-day-in-the-life as he promotes his forthcoming album, "Stadium." In the special, Akon opens up about his home life and addresses the notorious onstage incidents that included dirty dancing with an underage daughter of a preacher in Trinidad and tossing a fan off the stage at a concert in New York. He also talks about discovering Lady Gaga and being the last artist to record with the legendary Michael Jackson. In an effort to promote cultural tolerance and understanding, Akon is charting a career path to become hip hop's first truly global artist.

Nas

"Behind The Music: Nas" tells the story of one of hip hop's most daring and prolific icons. Raised in the gritty Queensbridge projects of New York City, Nas narrowly escaped his violent surroundings. He later channeled his experiences into a lyrical style that would revolutionize hip hop. A musical legend by the age of 20, Nas' passion for music has carried him through a tumultuous career. Despite very public distractions including multiple feuds with hip hop's biggest names, political controversy, a highly publicized divorce with R&B star Kelis, as well as the devastating loss of his mother, Nas' seven consecutive platinum albums have cemented him as one of the greatest hip hop artists of all time. The special features candid interviews with Nas, members of his family, friends and hip hop luminaries including Russell Simmons, Q-Tip and Common. "Behind the Music: Nas" is the truly unfiltered story of Nasir Jones as it's never been told before.

Brandy

"Behind The Music: Brandy" will chronicle the Grammy Award-winning artist from her days as young girl singing in her church choir to flourishing into a successful musician and actress. It will also follow Brandy's trials and tribulations, both personally and professionally, and illustrating how she re-emergered as a dynamic, hit-making musical recording artist with a successful acting career. At the tender age of 18, Brandy found herself dealing with the high costs of fame, maintaining her "perfect" image, all the while balancing her career as a musician and coping with the pressures of starring in her hit TV series "Moesha."During this period, Brandy suffered life-altering tragic events, which are chronicled in this "Behind the Music" special. Raising her daughter as a single mom and serving as a role model in her community via her Norwood Kids Foundation, which supports music and the performing arts in public schools, Brandy is on top of her game and currently in the studio working on her debut album for RCA/Chameleon Records set for release later this spring, as well as being a go-to actress for several TV and film roles including her upcoming role in Tyler Perry's film "The Marriage Counselor," as well as her roles on "90210," BET's scripted series "The Game" and serving as a mentor on the reality TV talent show for kids entitled "Majors and Minors."

Notorious B.I.G.

Behind The Music: Notorious B.I.G. shows the Brooklyn-born MC rising from the streets to the throne of hip hop, revealing how his thriving career and larger-than-life presence was cut short when he was gunned down at 24.

Train

Despite their days of obscurity and struggles to get a record deal Train rose to rock stardom before personal losses, drugs and alcohol abuse threatened to destroy it all.

Ne-Yo

"Behind The Music: NE-YO" explores the R&B heartthrob's status from talented up-and-comer to one of the industry's most ubiquitous and successful singer-songwriters.

Carrie Underwood

Carrie Underwood speaks openly about the challenges that came along with her sudden fame. She also discusses her search for love, which led to her fairytale romance with her hockey player husband, Mike Fisher.

Nicole Scherzinger

Nicole Scherzinger discusses the road to stardom and the struggles along the way, including opening up for the first time about the behind-the-scenes tension that came with the mega success of the Pussycat Dolls.

Gym Class Heroes

Alternative/hip-hop group Gym Class Heroes discuss their rapid rise to fame and the significant challenges it brought, including Travie McCoy's addiction to painkillers and his very public relationship and breakup with pop superstar Katy Perry.

Toni Braxton

In "Behind The Music: Toni Braxton," the ultimate R&B icon and survivor speaks candidly and openly for the first time about her roller coaster career journey: her health struggles, including her diagnosis with lupus and her son's autism, and sets the record straight on her two bankruptcy filings.

T.I.

"Behind the Music: T.I." (aka Clifford Harris Jr.) will catch up with the prolific rapper in the eventful 3 years since his last "Behind the Music" special. T.I.'s update will include the artist and wife Tiny discussing both stints in prison and lessons learned. He also discusses his wedding to Tiny, their hit reality show, "T.I. & Tiny: The Family Hustle," (returning to VH1 September 3 at 9pm), his life as a husband and father, as well as his growing acting career, the publication of his book and the upcoming release of his highly anticipated 8th studio album.After an adolescence of crime, violence, and drugs on the tough streets of Atlanta, T.I., channeled his frustration and sadness into rapping. In 2007, while attempting to buy a firearm, T.I. was set up in a sting operation and busted by federal agents. After serving a year in prison, T.I. was sent back in 2009 for a parole violation. Upon release nearly 2 years later, he made an important decision to change his approach and has since become a mentor, reaching out to troubled youth and preaching against the very mistakes that he made.

Pink

"Behind The Music: P!nk" will discuss how motherhood has changed her life as well as her continued career success since her previous "Behind the Music" special. The show will also include new interviews with P!nk and her husband, Carey Hart. Since her debut in 2000, P!nk (Alecia Moore) has released 6 albums, sold over 32 million albums, 65 million singles (nearly 20 million digital tracks), over 1 million DVDs worldwide and has had 12 singles in the top 10 on the Billboard Hot 100 Chart. She is the recipient of 3 Grammy Awards, 2 Billboard Music Awards, 5 MTV Video Music Awards, 2 MTV Europe Awards, 2 People's Choice Awards, and many more. P!nk's last studio album Funhouse debuted at #2 on the Billboard Top 200 chart and produced the smash single "So What", which marked P!nk's 2nd #1 single on the Billboard Hot 100 (after "Lady Marmalade"). Her latest album, Greatest Hits So Far. debuted in the Top 10 in over 13 countries and spawned the hit singles, "F**ckin Perfect" and "Raise Your Glass" which marked P!nk's 3rd #1 on the Billboard Hot 100 Chart. P!nk is set to release her 6th studio album, The Truth About Love on September 18th. The first single "Blow Me (One Last Kiss)" has sky-rocketed to the top of music charts all over the world and mark's P!nk's 12thTop 10 hit on the Billboard Hot 100.

Ludacris

BTM Ludacris shines a spotlight on one of the South's finest hip hop lyricists. In his most revealing interview, Ludacris opens up about his struggle to achieve rap notoriety and dealing with his loving yet alcoholic father.

Linda Perry

Linda Perry talks candidly about her abusive childhood and how she turned her angst into hit songs. After quitting 4 Non Blondes, Linda went on to produce and write for stars like Pink, Alicia Keys and Christina Aguilera.
Shows for Fans of Behind the Music