King of Cars Episode Rating Graph
Apr 2006 - Mar 2007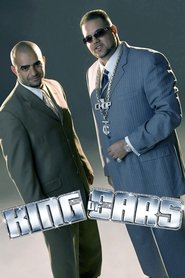 Browse episode ratings trends for King of Cars. Simply click on the interactive rating graph to explore the best and worst of King of Cars's 29 episodes.
The first episode of King of Cars aired on April 04, 2006.
The last episode of King of Cars aired on March 06, 2007.
There are 29 episodes of King of Cars.
There are 2 seasons of King of Cars.
Best Episodes of King of Cars
Not enough show information to display best episodes.
Worst Episodes of King of Cars
Not enough show information to display worst episodes.
King of Cars Episode Guide
We Dooz It Large

Chop, the owner of Towbin Dodge in Las Vegas, introduces us to the surprisingly entertaining world of car sales. Chop explains to the viewers his local show called "The Chopper Show", where 80% of his sales come from. In this first episode, he tries to push two of his employees, Ali and Berry, to do their best as he tries to get his dealership to sell over 40 cars in one day.

Showgirl Showdown

In an attempt to shake things up a bit, Chop has sales team leaders Tino and Deeter engage in a little game. The team who sells the most cars wins. The catch is that the team leader on the losing team has to wear a Las Vegas showgirl outfit on camera for Chop's local show "The Chopper Show."

Blue Day

Even though the "Blue Genie" (Prem Singh) has billboards, TV commercials, courtesy vans with his likeness, and bobblehead dolls, he is a little too shy to wear the outfit off camera during the regular workday. To fix that, "Chop" offers the "Blue Genie" $1000 to dress in character for one day.

Fresh Meat

Even car sales have an off-season. To lower costs, "Chop" is forced to dissolve one of his sales teams. In doing so, he has to let some of the low performers go, while giving other teams some fresh meat. Will this move by "Chop" help improve sales?

King for a Day

While "Chop" takes a much needed and well overdue vacation, he leaves General Sales Manager Will Tooros "Chilly Willy" in charge of the dealership. Can this king for a day motivate the sales teams in "Chop"'s absence?

Leader of the Pack

"Chop" promotes Ali to run the C-team for a day.

Talkin' Turkey

"Chop" hopes a big Thanksgiving sale will bring in a record number of customers.

Lowrider

"Chop"'s Team Leaders try to avoid the "Dunk Tank".

Lowrider

"Chop" helps Prem (The Blue Genie) find a girlfriend.

Dunkarini

"Chop" hosts a major talent contest at the annual "Towbin Dodge" Christmas Party held at a local hotel.

Closing the Deal

Tino has a couple of past customers, looking to upgrade their vehicles.