Roundhouse Episode Rating Graph
Aug 1992 - Aug 1993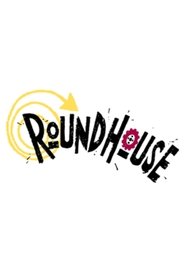 Roundhouse is an American sketch comedy television series that aired on Nickelodeon from 1992 through 1996.
Best Episodes of Roundhouse
Not enough show information to display best episodes.
Worst Episodes of Roundhouse
Not enough show information to display worst episodes.
Roundhouse Episode Guide
New Kid on the Block (The New Kid)

Mark, the new kid at school, is tormented for being ""the New Kid"" when his family, the AnyFamily, moves to a new town.

You Can't Fire Your Family

The AnyKids leave their family and try to find a new and improved one. However, when they find a new family that seems perfect, they turn out to be robots and short out in the rain. They kids return home when they realize that there is no perfect family.

Last One Picked (Sports)

Crystal tries out for a spot on the track team. Meanwhile, Dominic is the last one picked.

School Daze

Ivan has a crush on his teacher and isn't doing too well in school.

First Date (Individuality)

Dominic agrees to go out on a date with Crystal and leaves his rebelious friends.

Abusement Park (Growing Up)

Crystal tries to impress Dominic while she's with her family at the Abusement Park.

TV On Trial

The AnyFamily's values are being ruined by their television.

Meat Market (Beauty Pageant)

Contestants battle it out at the Universal Miss American I Look Better Than You Pageant.

The Clock Strikes Back (Time)

The cast travels through an entire year, stopping at various holidays.

The Bully (Confrontation)

Dominic is being tormented by the school bully, so he decides to learn how to fight back and defend himself.

The Economy (Lifestyles)

The AnyFamily must learn how to budget during a depression. They are spending too much money for the amount that their family makes.

The School Play

Natalie and her best friend both try out for the lead role in the school play.

What If (Politics)

David runs for school president, but rumors about a scandal may ruin his chances of winning.
Shows for Fans of Roundhouse