Crime Stories Episode Rating Graph
Jan 1999 - present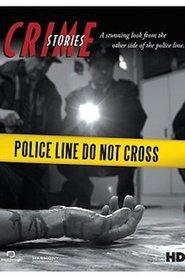 Browse episode ratings trends for Crime Stories. Simply click on the interactive rating graph to explore the best and worst of Crime Stories's 31 episodes.
The best rated episodes of Crime Stories are:
The Backpack Killer S5E1 rated 10.0
A Deadly Disappearance S9E10 rated 8.0
The lowest rated episodes of Crime Stories are:
The Conservative Killer S3E1 rated 5.5
The Roaming Rapist S4E1 rated 5.5
The first episode of Crime Stories aired on January 01, 1999.
The last episode of Crime Stories aired on April 12, 2005.
There are 31 episodes of Crime Stories.
There are 9 seasons of Crime Stories.
Crime Stories is set to return for future episodes.
Best Episodes of Crime Stories
The Backpack Killer

In the early 1990s, the tourist hotspot of New South Wales, Australia became a place of fear when backpackers started going missing. Over the course of a year, the bodies of seven missing backpackers were found in Belanglo State Forest, 150 km from Sydney. After an intense police investigation, local construction worker Ivan Milat was found guilty of these crimes.

A Deadly Disappearance

In 2002, San Antonio police find Susan McFarland's abandoned vehicle. Soon after, her husband, Richard, files a missing persons report. Police find a stolen SUV across from the McFarland home with blood on the back bumper. The SUV leads police to Rick Clemmer, who has a shady past and a link to Susan. But evidence is found that also links Richard to the SUV - did Clemmer frame Richard? After 53 days of searching, police find Susan's body and tie it to Richard based on circumstantial evidence.
Worst Episodes of Crime Stories
The Conservative Killer

In 1983 the ex-wife of Cabinet Minister Colin Thatcher is found brutally murdered in her garage. Police have their suspect, but pointing the finger at powerful politician Colin Thatcher is dangerous business. Through intense interrogations and a brilliant sting operation, police gather the evidence they need to shake the halls of power and bring the killer to justice.

The Roaming Rapist

For three weeks in May of 1994, a brutal killer had a nation on edge. A bloody spree of rapes, kidnappings, and murders resulted in the deaths of six Oklahoma residents, including a local radio personality and an elderly widower. Gary Alan Walker, an emotionally disturbed ex-convict, was eventually captured and executed for these crimes.
Crime Stories Episode Guide
Sam Sheppard

An entire town is held captive in fear when a troubled man escapes police custody and embarks on a seven month crime spree.

Chicago 8

A community is forever changed by the torment of a killer and his horrific crimes.

Jeffrey MacDonald

Two people are sadistically murdered and two more are missing at the hands of a reclusive loner.

Al Capone

DNA evidence holds the key to solving the murders of two suburban housewives almost thirty years after their deaths.

Jimmy Hoffa

After a twenty year frenzy of rape and murder, a serial killer makes one critical mistake.

John Gotti

When a convicted rapist is realized from prison after serving out his sentence, he becomes the prime suspect in the disappearance of a young girl.
Shows for Fans of Crime Stories