In Plain Sight Episode Rating Graph
Mar 2018 - present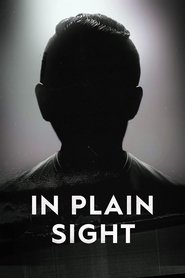 Browse episode ratings trends for In Plain Sight. Simply click on the interactive rating graph to explore the best and worst of In Plain Sight's 30 episodes.
The best rated episodes of In Plain Sight are:
Calculated Killer S2E29 rated 9.0
She Almost Got Away With It S2E24 rated 8.5
Voice From The Grave S2E25 rated 8.0
Silent Nightmare S2E23 rated 8.0
Love Triangle Of Evil S2E14 rated 8.0
The Lottery Murder S2E5 rated 8.0
Friends With Killer Benefits S2E6 rated 7.7
Blinded By Blonde S2E2 rated 7.7
Deadly Homecoming S2E30 rated 7.5
The lowest rated episodes of In Plain Sight are:
Satanic Homicide S2E16 rated 6.3
Homicidal Secrets S1E1 rated 6.5
A Crazed Killer S2E9 rated 6.5
Luxury, Jealousy and Murder S2E10 rated 6.5
Murder In The Cabin S2E11 rated 6.5
Family Night Nightmare S2E13 rated 6.5
Murdered For Money S2E22 rated 6.5
Lethal Secrets S2E26 rated 6.5
Journal Of Death S2E15 rated 6.7
The first episode of In Plain Sight aired on March 09, 2018.
The last episode of In Plain Sight aired on August 16, 2019.
There are 30 episodes of In Plain Sight.
There are 2 seasons of In Plain Sight.
In Plain Sight is set to return for future episodes.
Best Episodes of In Plain Sight
Calculated Killer

Happy couple Billy and Billie Jean are found shot and stabbed in their home, with a baby still cradled in Billie Jean's arms. The investigation reveals the reason might be found in a bizarrely bitter online feud.

She Almost Got Away With It

When exotic dancer Anson "Buzz" Clinton is found shot to death by the side of the highway, it looks like a drug deal gone bad. But the investigation leads police offers into a murder plot involving crooked lawyers and a family bent on revenge.

Voice From The Grave

Dancer Stephanie Bruner walks out of her husband during a Colorado blizzard and is never seen alive again. When search parties find her body in a river, the manhunt changes to a murder investigation.

Silent Nightmare

Mathew Solomon can't find his wife after an argument on Christmas Eve. After a tearful press conference and a city-wide search, she is found strangled to death and abandoned in a garbage bag, and the true murder behind her murder is anything but festive.

Love Triangle Of Evil

Devon Guzman is found dead soon after moving in with her partner.

The Lottery Murder

Abraham wins $30m in a lottery and suddenly goes missing.

Friends With Killer Benefits

When Derrick Dorsey finds his wife dead, he tells police it's suicide.

Blinded By Blonde

Brian Barrett is murdered just before meeting his online dream girl.

Deadly Homecoming

Navy Officer Cory Voss returns home from six months at sea and is shot to death at a drive-thru ATM. While at first it looks like a typical robbery, police discover not everyone was willing to welcome Cory home.
Worst Episodes of In Plain Sight
Satanic Homicide

Two friends are murdered and a message "Satan loves you" is left behind.

Homicidal Secrets

For 20 years, detectives struggle to solve the murder of Sherri Rasmussen.

A Crazed Killer

Evidence doesn't add up for police when Mark Winger kills an intruder.

Luxury, Jealousy and Murder

Wealthy businessman Ben Novack, Jr. is found beaten to death In New York.

Murder In The Cabin

Bob Bosley is murdered in his cabin, and his wife claims it was a robber.

Family Night Nightmare

Melissa is woken by a shotgun blast with her husband dead beside her.

Murdered For Money

When a dismembered body is found on the edge of Phoenix, it turns out to be traveling jewelry salesman Jay Orbin. While he loved his exotic dancer wife Marjorie, turns out she had a few lovers on the side, giving police several suspects.

Lethal Secrets

High school student Shauna Marie Card is found viciously stabbed to death in a violent, angry attack in her own home. The only clue is a secret diary that leads investigators on a roundabout path to a killer hiding very close by.

Journal Of Death

An unhealthy obsession is discovered when Dana Laskowski is found dead.
In Plain Sight Episode Guide
Homicidal Secrets

For 20 years, detectives struggle to solve the murder of Sherri Rasmussen.